I'm Rachel and this is my story (stay with me).  It finally happened, he got down on one knee, presented me with a beautiful ring, and my heart was full. My dream was now a reality and I was getting married to my best friend. Over the next few days, I found myself lost in daydreams of a beach wedding and all of the magical elements that I had always imagine for my special day. But then the reality of those dreams started to dawn on me and I became worried and overwhelmed. I was marrying the man of my dreams, but I didn't know if my dream wedding was still possible.
It seemed beyond reach for me and I even started to settle for other ideas that were maybe more affordable and doable. Now don't get me wrong, I was still overjoyed to be marrying the man I love, but I was also feeling disheartened at saying goodbye to the wedding that I had dreamed of since I was a little girl.
But after doing quite a bit of research, I stumbled across some incredible stuff, and learned that my dream wedding was possible after all! You don't have to settle for less! Here are some of the things I learned in the weeks and months leading to my big day that helped make my beach destination, dream wedding possible.
Timing
Planning
How to Save up Some Extra Cash
Hire Local Wedding Planners
How to be Thrifty with Wedding Flowers
Hire Freelance Photographers
"Cheap" Fireworks
You MUST Ship Items Ahead
Create a Last-Minute Rain Plan
Showing Guests Hospitality
20+ Awesome Things To Consider Buying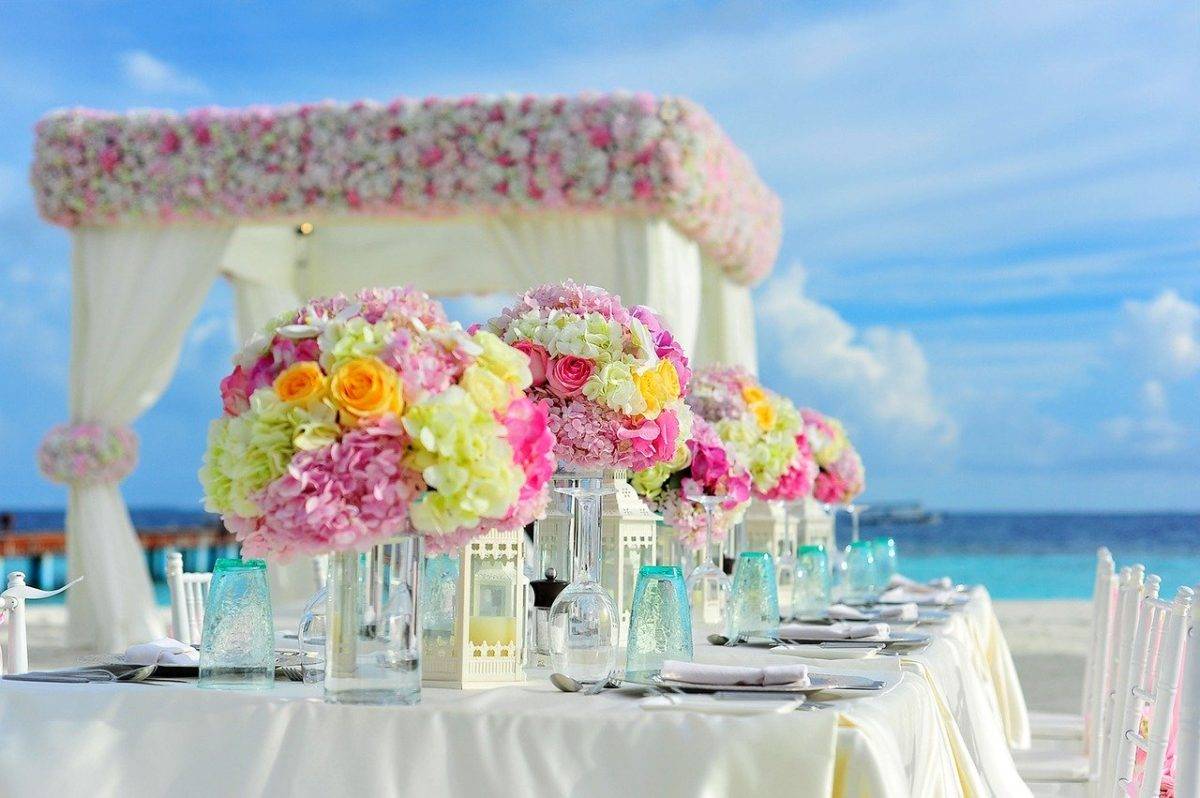 1. Timing is Everything
Now, I know it sort of goes without saying – setting the date and making sure there is enough time to plan and prepare is a crucial part of wedding planning. Timing is EVERYTHING. But for your guests, it can be more crucial than you realize. If you planned a last-minute summer wedding only a few months away, there is a chance that not all of your guests will be able to attend. Everybody has different work situations, financial situations, and even personal stuff that goes on in their lives. Throwing together something at the last minute can make it difficult for guests to find time off or the necessary funds to attend your special day. That's a real bummer. You want everybody you love and care for to be there at your wedding, so make sure you give them enough time to prepare for it. I know you may be eager to tie that knot and believe me, I was right there with you. But I put my wedding off a whole year ahead of time. Rather than plan it three months down the road in June, I waited until the following June. This gave all of my guests an entire year to plan and prepare. Many more people were able to come because I planned further ahead than I wanted to. As I said, I know you may be eager, but good things come to those who wait.
Patience is a virtue and giving yourself and your guests more time to get ready for the big day, just makes it easier on both you and your guests. Not to mention, it gives you more time to save that extra money so you can splurge a little more than you had originally planned.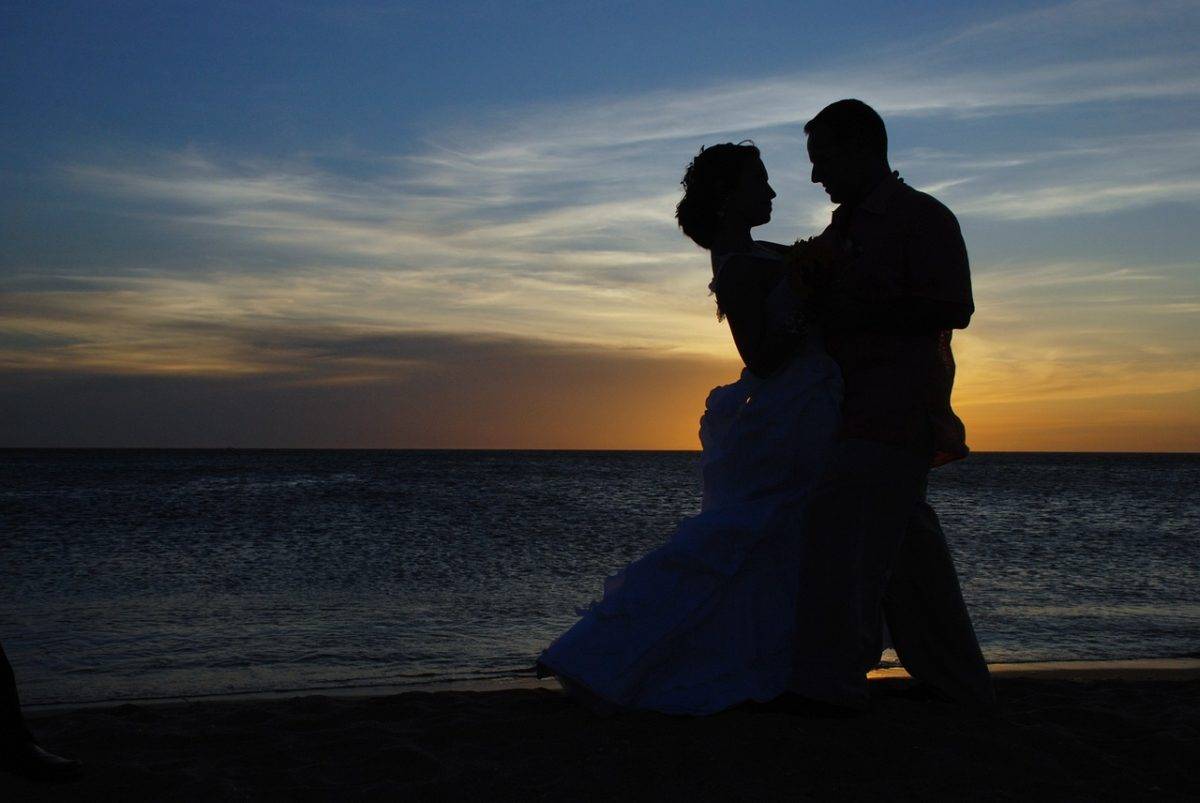 2. Planning
I ended up using Destify who did all the heavy lifting for me. I read about here on Beach Bride and I remember that one of my best friends had also mentioned to me the weekend before – contact details is at the bottom.  They help you with everything from finances, to location, and even helping you pay for your guest's airfare. They're free because they're kind of like a travel agent, the hotels and the different vendors I end up hiring pay their fee. This helped because it took away so much stress and worry off of me and turned it into something fun and exciting.
3. Ways to Save up Some Extra Cash
Speaking of money, it isn't exactly a secret that weddings can be costly. Thankfully, there are a dozen different ways that you can save and earn a little extra cash. You can have a garage sale, you can sell old games and DVDs, you can even donate blood, sell some old designer clothes you maybe don't wear anymore, you can even get a part-time gig with Lyft or Uber. You won't get rich from this stuff, but over a few months, my husband and I made almost an extra three thousand dollars just from doing little things like this. It helped us quite a bit when it came to our wedding finances. It can help take some of the load off and the work isn't too hectic or stressful.
4. Local Wedding Planners
When it comes to planning, you really should look into hiring a wedding planner. Now, I know that this might seem costly. I was kind of iffy about it at first and felt like it would just cost me a lot of money, but the truth is that is saved me a lot of money. It is a wedding planner's job to know all the ins and outs of weddings. Believe me when I say that they have a lot more knowledge than you realize. They were able to help me find the best deals, the best spots, the cheapest prices, and they also helped take a lot of the stress off you too. My wedding planner was worth every penny. When it comes to picking out a good wedding planner though, make sure to hire one who is local to the area you want to get married in. Destify was able to help me with that. This might not seem like a big deal, but it is. A local hire will know that area better than someone else who isn't local. They will be more familiar with the area and all the secrets about it and will be able to get you the best of everything there is to offer.
5. Thrifty Wedding Flowers
Another great tip I utilized was that you don't need to break the bank to get some beautiful florals. Wedding flowers can be kinda pricey. Now if you have a preference or a certain kind of flower that you absolutely love, then obviously it is worth every penny. But if you don't really have a preference and just want a beautiful, fresh, floral look, then you can achieve that and not have to spend too much. Flowers like Carnations and Gerbera Daisies are really easy on the pocketbook. They might not have the sophistication of roses, but there is no denying that they are still absolutely beautiful and you can twice as many of them for the same prices as other types of more expensive flowers.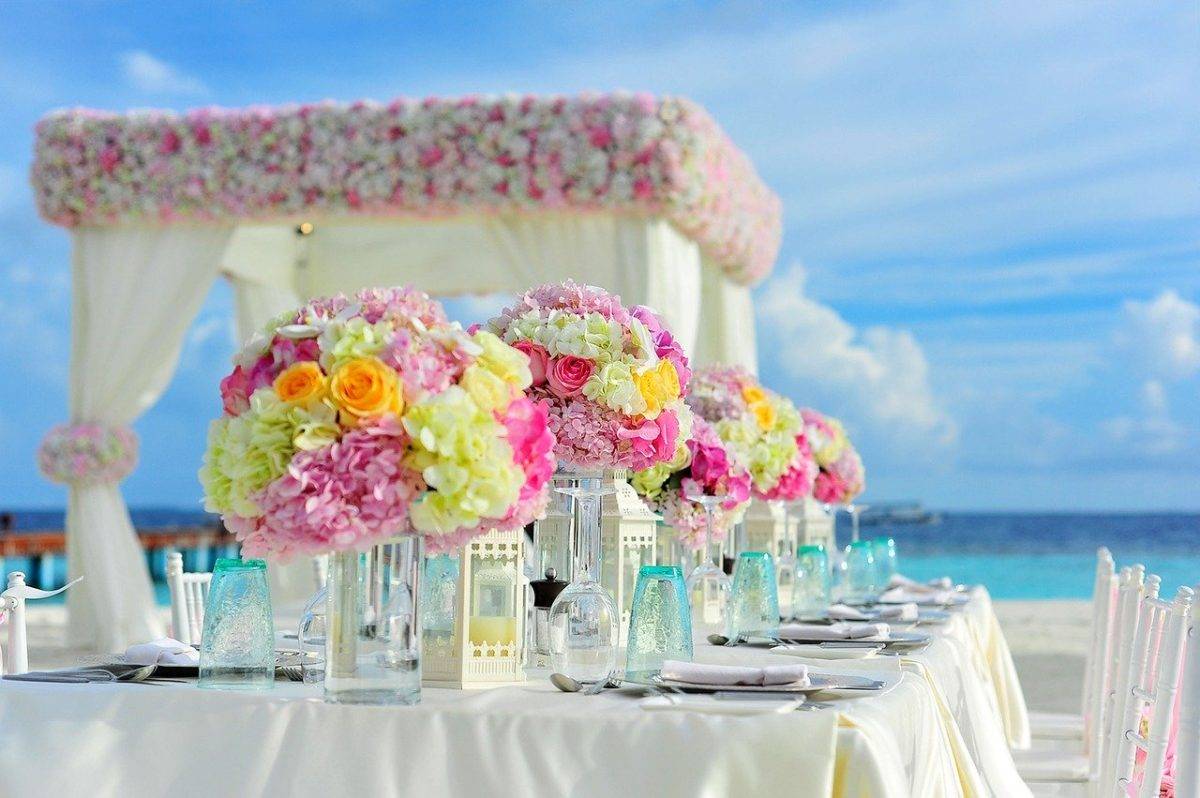 6. Hire a Freelance Photographer
When it comes to choosing your wedding photographer, you are going to be really picky about it. These will be some of the most important pictures of your life and you want to capture every moment of it. But if you want a great photographer, you need to be willing to spend some great money. But I have some good news about that, you can save a little bit if you hire a freelancer. These big photography companies hire very skilled photographers and there is no doubt that they'll do a fantastic job! But a freelance photographer can have just as much skill, but because they don't work for a big company, they charge their clients a little bit less. Most freelancers are skilled and professional, they simply work for themselves, rather than big named companies or businesses. You'll find that many of them are just as good, if not better than a company professional. With a little bit of work and research, you're bound to find a great one. In the long run, it can save you hundreds of dollars.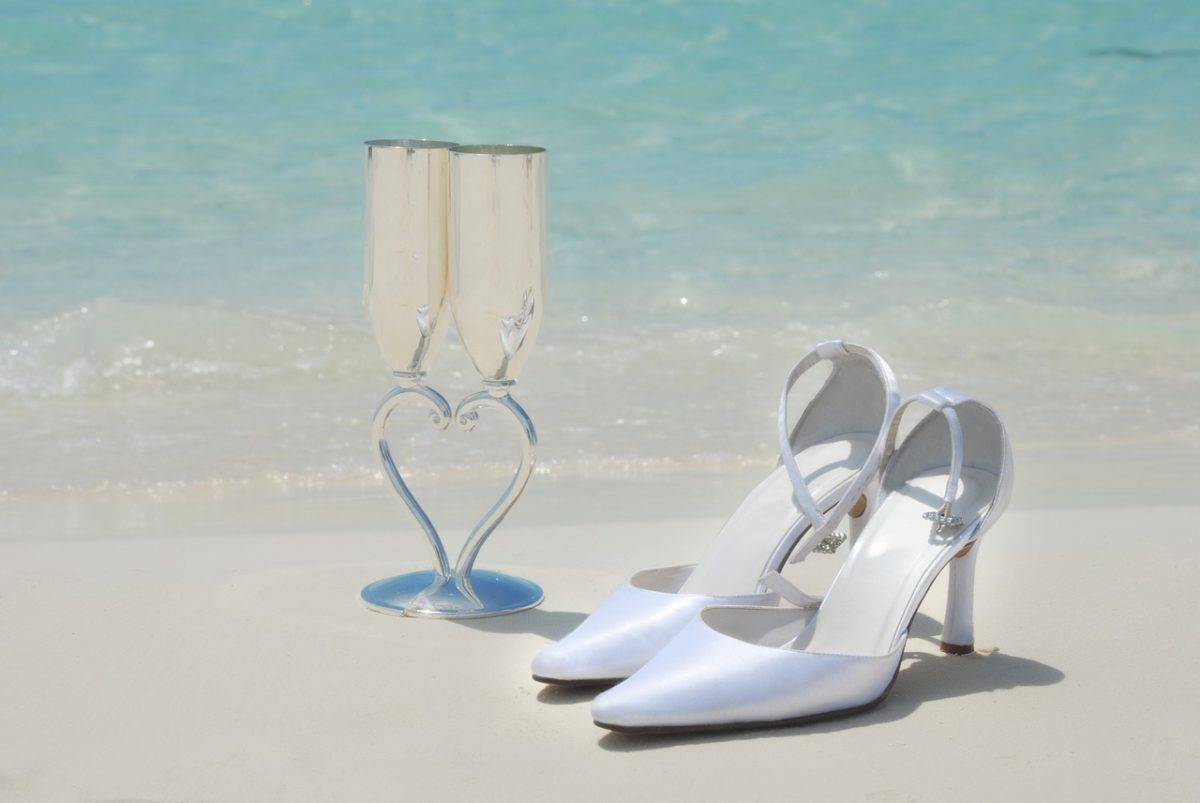 7. Fireworks
This bit perhaps isn't so much a helpful tip, just a beautiful and inexpensive idea. You can hire a company to set off fireworks on the beach during your wedding. Not only will this be a delight for your guests, but it makes for some incredible wedding photos. And if hiring a company is maybe a bit out of your budget, you can always buy your fireworks. Sparklers are inexpensive but look magical in photos. Make sure to also tell your photographer about when and where your fireworks will go off. This way, they will be sure to capture the best photos at the best angels.
8. Ship Items Ahead
If you plan to bring a lot of décor or items to your wedding that need to be shipped, make sure to do it ahead of time! Things tend going wrong in the last hour, so it's always best to be prepared. If you've got things to move or ship, try to get it there a couple of weeks in advance. This way if something gets lost or if something ships and breaks, you'll have enough time to replace it or repair it before your big day. Stress at the last minute can be brutal, so make sure to plan for things like that so you won't have to endure that last-minute panic.
9. Create a Last-Minute Rain Plan
Most destination weddings in tropical areas can have unexpected afternoon showers.  Your wedding planner can help you set the perfect date and find a good time where the weather may play into your favor. But let's face it, mother nature can be unpredictable. Creating a last-minute rain plan can save you from a rainy wedding disaster. Your wedding planner can also help you to set-up a rainy day back up plan, just-in-case. Don't let the prospect of bad weather stress you out. You'd be surprised what your wedding planner can do for you in that arena.
10. Show Your Guests Great Hospitality
Your guests have traveled quite a long way to celebrate with you on your special day, so make sure to be hospitable and make them feel loved and appreciated. You can create a special gift bag for all of your guests and fill it with things like candy, maybe a map of the area so they can go-out after the celebration, maybe even a board game or two. Making your guests feel loved and keeping them entertained will make your wedding day the best that it can be.
Your wedding is magical and you deserve the very best! I am so glad I didn't do what my friend Micaela did and spent tons of money on things I didn't need. Hopefully, you found these tips helpful and useful in creating your dream, beach wedding.
Here are 20 fun things that will add some dazzle and some smiles to your magical day. I couldn't decide which ones I was going to use but I kept the list  stuff that I loved and considered using in my destination wedding. As much as I wanted to, I didn't include them all but you may find a cute thing or two that can add a nice touch for you and your guests.
1. Latitude and Longitude Coordinate Bracelets
You can create bracelets with the exact coordinates of your destination wedding. How neat is that?! These can be a great gift for your wedding guests or just for you and your partner. You can also have names engraved in the bracelets too if you want. They come in a variety of colors and you can even engrave names or initials on them too. These gift ideas will add a unique and personal touch to your special day.
2. Destination Wedding Boarding Pass (Wedding Invitation)
This was probably one of my favorite things I found when researching places like Pinterest and Etsy. What a fun and novel way to get your guests excited about the destination wedding.
2. Custom Candles
The Yankee Candle Company will actually allow you to create your very own candle! You can choose the size, even put a special photo on the jar, and choose your own fragrances. These can make great guest gifts or something personal, just for you. And with multiple scents to choose from, you're bound to find one that smells like the beach or the mountains or even a meadow. It'll be like taking a little piece of your destination wedding home with you. Whenever you light it, it'll remind you of the magic of your special day.
3. Suitcase Favor Tins
Destination weddings mean traveling for all of your guests. So why not create a favor tin for your guests that looks like a suitcase? These adorable tins are shaped like cute little suitcases, and you can put whatever you'd like inside of them; candies, mints, etc. Your guests are sure to find these lovely tins absolutely adorable. They'll make very cute mementos of your special day. You can even add a personal touch to them by putting you and your partner's names, or even the names of your guests.
4. Personalized Tumblers
If your wedding is going to be a beachy one, that means there is going to be lots of fun in the sun! So what better way to show a little love to your guests that with personalized drinking tumblers? Not only do these tumblers look cute and beachy, but your guests can re-use them and keep them forever. It's an adorable way to embrace the beach and stay refreshed. They'll also add a great ocean flare to your special day.
5. Picnic Baskets
This idea might seem sort of simple, but it can add a rustic and beautiful charm to just about any outdoor, destination wedding. Imagine fresh fruits, candies, cookies, and tea sandwiches, all lined up, adorably, inside of rustic picnic baskets?! Your guests will even be sure to love it.
6. After Party Clothes
Once the after-party starts, let your ladies get comfy with this super cute 'Bride Squad' attire. Not only will it make your bride's maids feel special and loved, but they'll make for some seriously cute pictures too!
7. Tropical Custom Photo Frame
You can create beautiful, custom photo frames for your special day. You can get anything you want engraved onto them and match it with the theme of your wedding.
8. A Piece of the Wedding
Creating tiny gift bags filled with seashells or flowers can be a beautiful and really awesome party favor to give to your wedding guests. This way your guests can take home little pieces of your wedding with them. If you're having a beach wedding, some sea shells might be lovely. If you are getting married in the mountains, then some laurels or pretty little mountain stones might work. Or, if you're getting married in a desert, then succulents could be a nice idea.
9. Wine Wedding Favors
Weddings means celebration, and celebrations are rarely complete without a delightful wine. With these super cute personalized wine labels wedding favors you can buy whatever wine you want locally to your destination wedding (so you don't have to ship or carry it) and just pack the labels and ask someone form the wedding party to apply them on the bottles the night before. It's unique and special for each person.
10. Custom Candies and Chocolates
Custom candies can be so dreamy. You can create your very own boxes of jellies or chocolates or even mints, and hand them out to all of your guests. Each guest will feel special and loved and it adds a really personal and charming touch to your special day.
11. Personalized Sunglasses
These gifts certainly make for a fun wedding accessory. Give your guests the gift of sunglasses, monogrammed with you and partner's names on them.
12. Wedding Sunscreen
If you're going to be outdoors, your guests are going to need protection from the sun. Sunscreen is a commonly forgotten item so providing it for your guests can not only be thoughtful, but helpful. You can create your very own custom bottles too, that your guests can admire.
13. A Star Map
This gift idea is absolutely amazing! You can create a special map, with the exact star alignment of the day that you and your partner got married. You can even display it at your wedding, for all of your guests to see.
14. Mr and Mrs Beach Towels
Everyone likes a good beach towel, so gifting yourself and your spouse matching towels is such a cute idea. You can even have them customized to fit the theme of your wedding.
15. Destination Wedding Luggage Tags
Once again, this idea might seem simple and practical, but the last thing you want is to lose your luggage on your destination wedding.  Well, why not tag them with style!
16. Unity Sand
You and your partner each pick a colored sand. Then in a beautiful, decorative piece, you combine the sand together, signifying your unity. This is fun and beautiful way to show your guests and the world that you two are meant to be, forever and ever.
17. Thank you Luggage Tags
There is nothing cute than a sweet 'thank you' note that's also very practical for guests traveling to attend your destination wedding. Super cute and charming.
18. World Map Book
You can create your own custom guest book for your special wedding day. And you can choose everything from the font, the photos on it, and more. This is bound to make a memorable and fantastic destination wedding gift idea.
19. Wedding Gift Bags
You might already have all of the gifts and favors picked out that you dreamed of, for your wedding guests. But have you considered also giving everything in super cute welcome or thank you bags?
20. Bottle Openers
Imagine opening that first wedding bottle of wine, with your very own customized bottle opener? To the Mr. and Mrs. – this is bound to be fantastic gift for the bride and groom!
So, you see, there are more unique ideas out there than you realize and hopefully some of these ideas will help you make your own wedding as magical and memorable as it can be.