Wedding bands today vary from a very simple metal band to much more elaborate styles with different settings and metals. With so many options available in the market, it can be tedious to choose the right band. So below is a detailed guide to help you with the same.
Types of Wedding Bands
1. Plain Band
As the name suggests, plain bands are simple yet display extraordinary elegance. They are available in a variety of metals, with platinum and gold being the most common ones.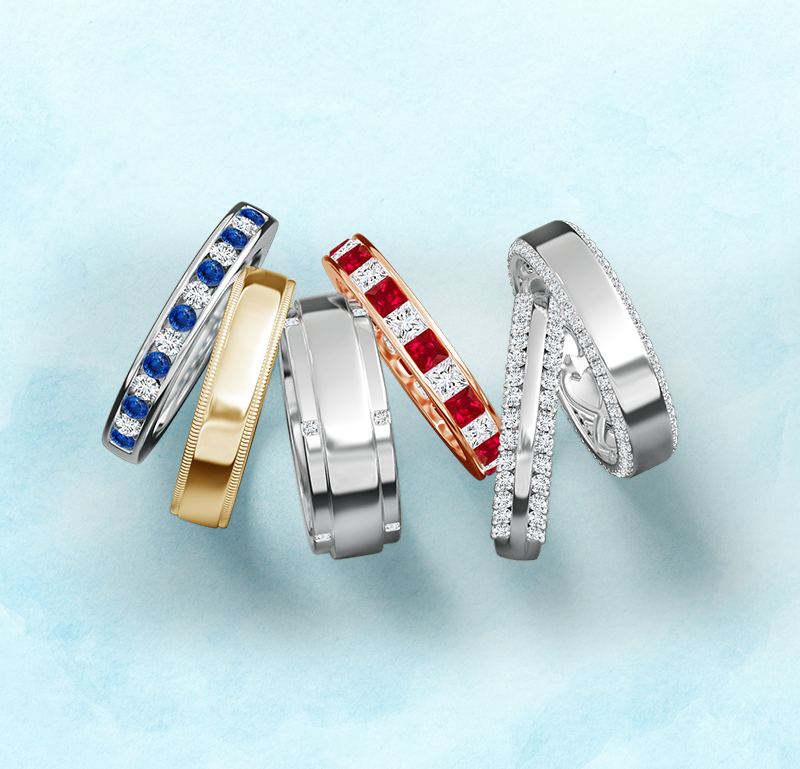 2. Diamond Band 
Typically featuring prong or channel-set diamonds, these bands are a perfect way to complement your individuality. A diamond band is also ideal for those who look for a minimal design with a sense of luxury.
3. Colored Gemstone Band
Colors radiate personality, and perhaps even make a statement about who you are. Such bands feature a set of vibrant jewels that make the overall piece look colorful and alluring.
Popular Styles to Choose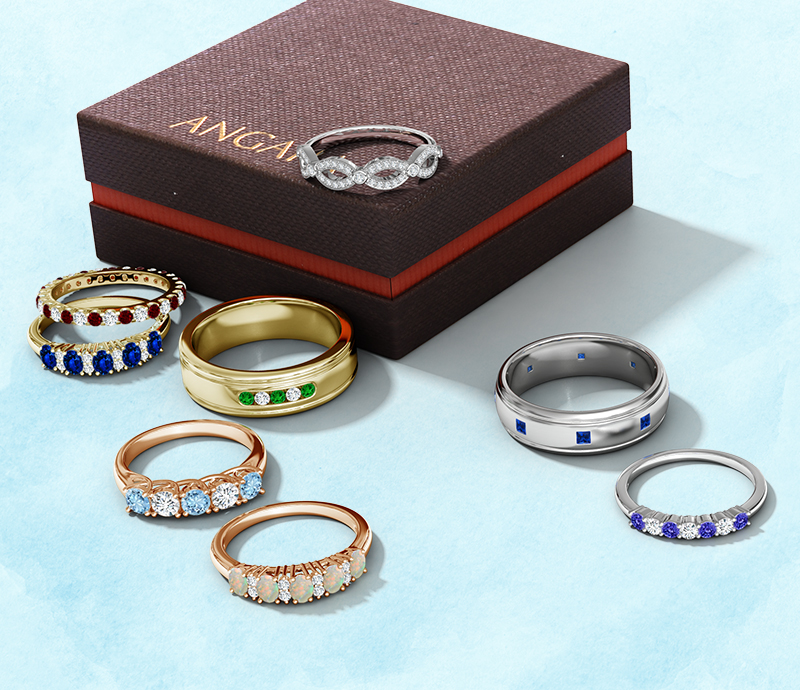 1. Eternity
It features diamonds that go all the way around, sometimes including the band's underside, making it truly exquisite. It also symbolizes never-ending love and commitment.
2. Half-Eternity
These bands feature diamonds that are only partially fitted into the design. They can beautifully complement your existing engagement ring.
3. Vintage-Inspired
Exuding a sense of classic charm, a vintage-inspired band is sure to fetch you compliments. This ring style has a unique sense of old-world romance, which makes it an exquisite option.
4. Infinity
Infinity bands feature the infinity sign or the horizontal figure '8' that symbolizes eternal love. These bands especially look great when adorned with diamonds.
Types of Ring Settings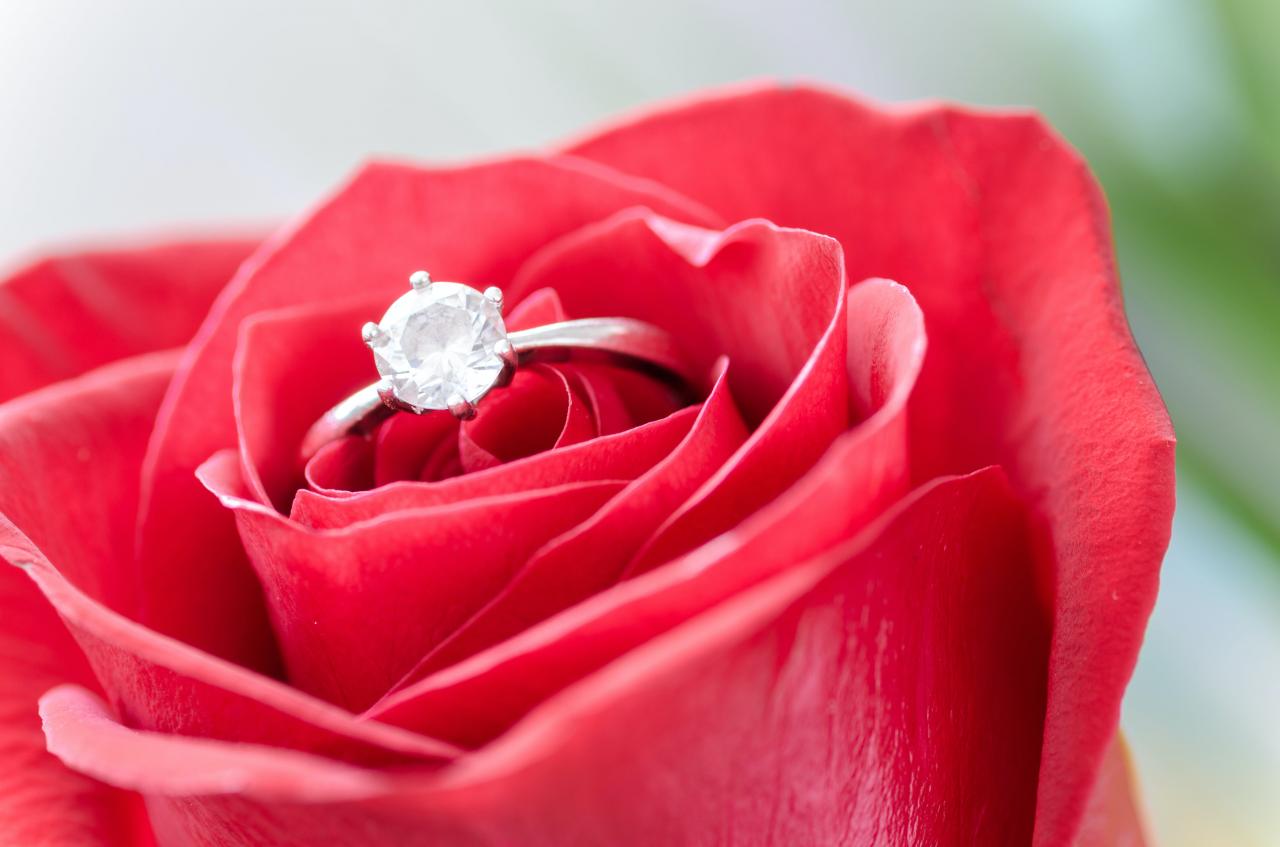 1. Prong
It features little metal claws that grip the gemstones securely, holding them in place. Prongs come in different shapes like rounded, pointed, flat, or V-shaped.
2. Pave
This setting features diamonds or gemstones set as close together as possible on the metal base, creating the illusion that the band is "paved" with stones.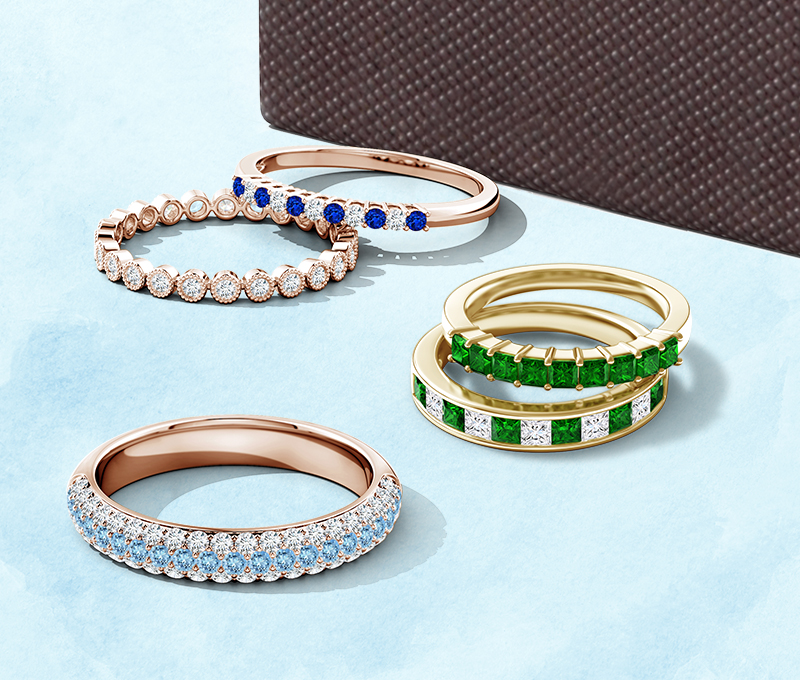 3. Channel
Here the gemstones are set firmly together into the channel grooves and can be used to decorate the sides of the band. It is commonly seen on stackable rings and wedding bands that feature only smaller stones and no center stone.
4. Bezel
The bezel setting encircles the stone with a thin metal rim to hold it securely in place. Bezel settings can be full or partial where a full bezel completely surrounds the gemstone, whereas a partial bezel leaves the sides open.
Types of Metals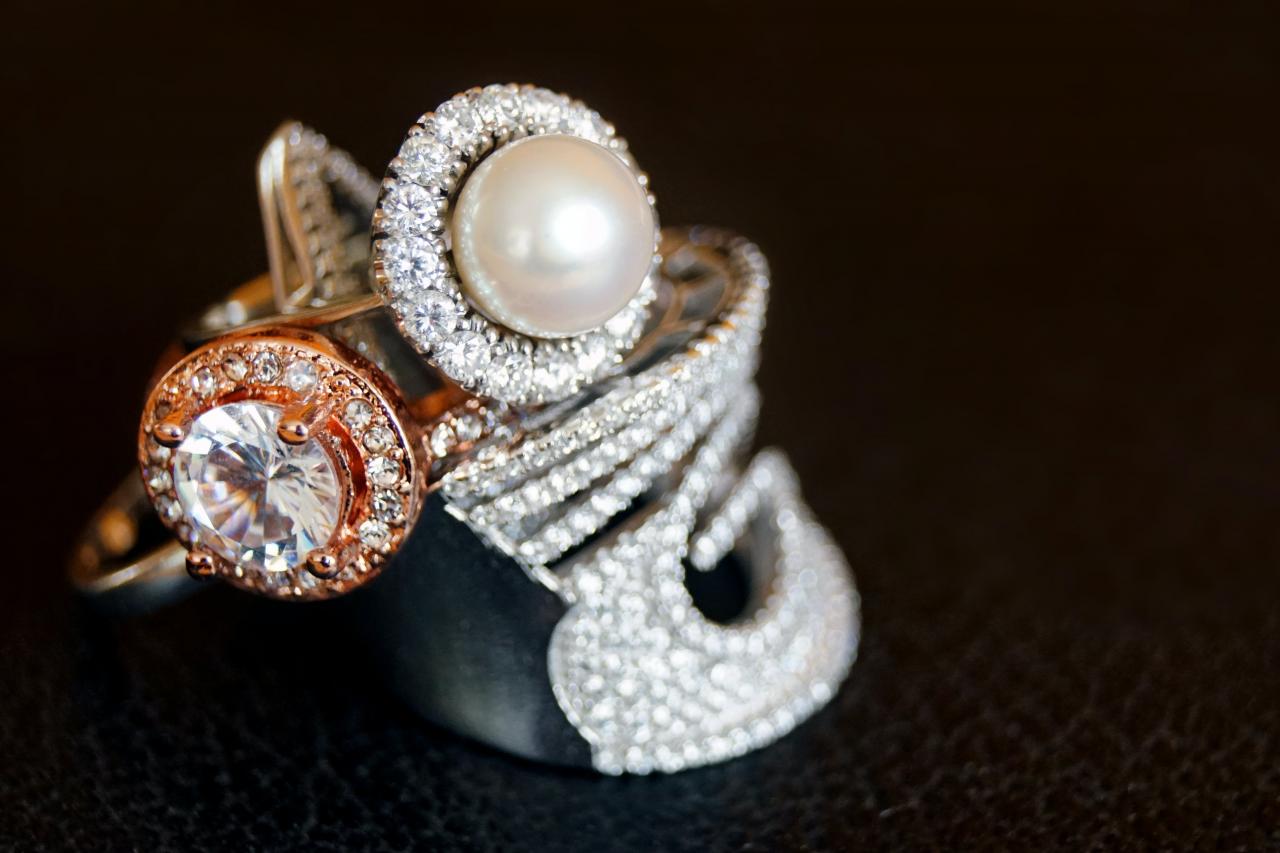 1. White Gold
Radiating a silvery-white luster, white gold adds exceptional charm to any gemstone. Being tarnish-resistant, it merely requires regular cleaning to maintain its luster. However, with professional cleaning and polishing, it can look flawless for a lifetime.
2. Rose Gold
Rose gold flaunts a soft pinkish hue that looks absolutely stunning. It is a sturdy metal that is suitable for regular wear. This one is perfect for those looking for an alternative to white or yellow gold.
3. Yellow Gold
This stunning metal features a warm hue, which is an excellent choice for any gemstone or diamond jewelry. It is also the purest variant and easiest to maintain among all the gold types. However, it needs to be polished and cleaned regularly.
4. Platinum
Platinum is corrosion and scratch-resistant, making it an excellent choice for those who regularly wear rings. It goes exceptionally well with diamonds as well as gemstones like emerald, ruby, and sapphire.
Looking for a wedding band? Visit Angara.com and browse through a wide assortment of diamond bands, colored gemstone bands and plain bands. You'll be spoilt for choice for sure.
What's more, with Angara's Referral Program you can refer friends and earn exciting rewards together. Your friend will get a special offer and a jewelry gift on their first purchase, and you'll get a jewelry gift too.