This beautiful body of water is not the beach, but a lake. The couple wanted to have a beach chic wedding and this place screams beach away from the beach. Dustin and Christin (they rhyme though!) looked gorgeous together,  especially Christin in her beguiling wedding dress. The moment when she was walking towards Dustin for their first look as the wind blew her dress was breathtaking. I bet she looked even more lovely as she walked down the grassy aisle glittered with white rose petals. They also made a great choice on the bridesmaids' dresses — tres chic!
There were a lot of perfect moments captured by the photographer and I'm pretty sure these two are very thankful for that. A given advice to all couples: invest on a great photographer so you'll have beautiful photos to look back on and to share with your future children. Kudos to Jennifer Weems for being that photographer for Christin and Dustin. And, of course, congratulations to the lovely couple on their sweet beach wedding by the lake!
Click image to enlarge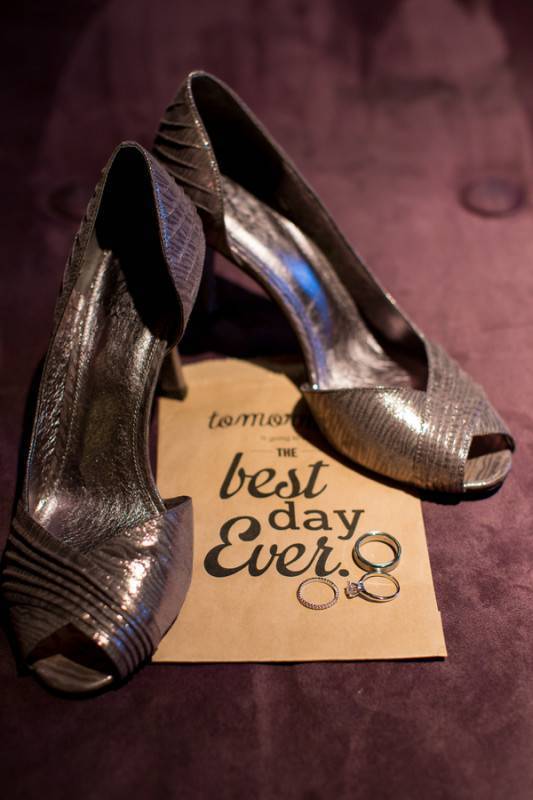 Like. Click to Vote
>
Dustin and Christin had their wedding out at the Horseshoe Bay resort. This Galveston couple loves the water, so they wanted a great Texas Hill Country wedding venue with gorgeous views of the lake. This venue really had the beachy vibe; we had to kick our shoes off to the above shot. OK, so we could have kept our shoes on, but I'm always looking for a reason to take off my kicks at a wedding. Anywho, we wondered around the 7,000-acre venue trying to make the most of our photos with getting as little of the general public in the background. In the words of the ever so wise Beastie Boys, it was "tricky".
Christin was such a beautiful bride. She looked stunning in her simple yet glamorous gown, complete with pockets. The men sported a cool grey suit and played it cool with no tie. Oh so beach chic. Dustin and Christin had their fur baby at the ceremony. He kept his eye on his parents as they said their vows, and he had this photographer trying to get his attention the whole time. The reception was nothing but a huge par-tay. The sorority ladies and gents had songs and costumes that kept me in stitches. This group had no problem inviting the super fun DJ and this old lady to the dance floor. I was so lucky to be a part of such an amazing day. Congrats you two!
VENDORS
Photographer:  Jennifer Weems Photography
Ceremony Location & Reception Venue: Horseshoe Bay Resort Yacht Club
Floral Designer: A Matter of Taste
Cake Designer: Strictly Sweets
DJ: Texas Pro Dj