Click image to enlarge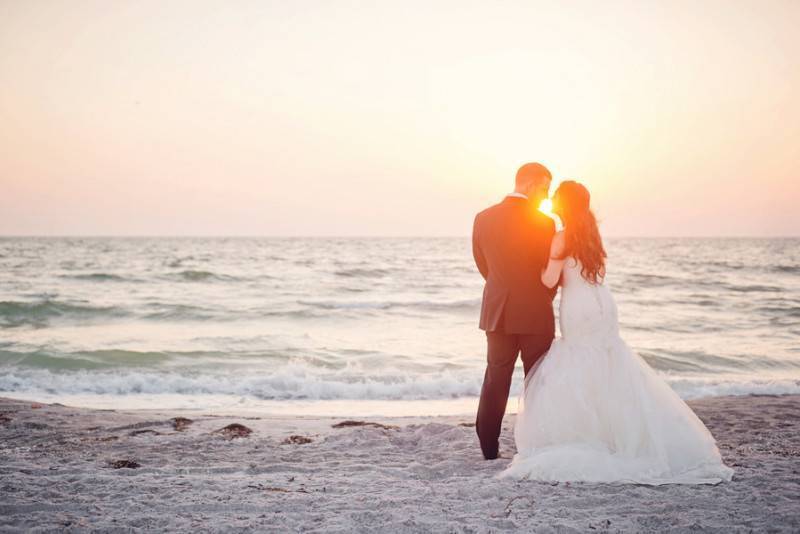 2

Like. Click to Vote
>
Here's one feature we definitely miss having – trash the dress (and suit) shoots! And what we love about this one is that our couple, Lisa & Ryan, prepped themselves prior to the session and they looked so poised and elegant. There's this thinking that there's no need to be made up for this kind of shoot because you are, after all, jumping into the water to have fun, but this coupe ignored that. And thus, what they had was album full of pictures of them having fun and looking good at the same time. Congratulations Lisa & Ryan!

Photographer
This Back in the Tux & Dress session was done at Fort Desoto National Park in St. Petersburg Florida. Lisa and Ryan are a modern yet classic couple and their session evokes a romantic and stylish feel with a taste of commercial fashion.
Ryan and Lisa attended the same university, the University of South Florida. They both frequently saw each other in the passing at school and in the gym, but neither one of them initially struck up the nerve to introduce themselves to one another. During the summer of 2010, Lisa spent a lot of time preparing for the Miss Florida pageant in the USF gym, practicing walking in a room full of mirrors. Ryan would pass by, and say to his friends, "Hey there is that pageant girl." He thought she was extremely attractive but didn't know Lisa's name at that time, nor did he think she even knew he existed. But, to his surprise he was wrong! Lisa, too, would notice Ryan on a regular basis. As they walked to different classes, Lisa saw Ryan and always thought to herself, "Wow, he is extremely good looking," as she got butterflies each time while passing him. She didn't think he noticed her though.It was October, and the USF Bulls were playing a home game at Raymond James Stadium in Tampa. Ryan and Lisa were both still attending USF, and were huge Bulls fans…so naturally they were both there. It was half time, Ryan needed to grab a drink at the concession stand and Lisa wanted a snack – they were both walking towards each other when Lisa noticed Ryan and thought, "I have to meet him, I am not letting him pass by me this time without saying hello!" So, it was right under the big pirate ship that Lisa "accidentally" bumped into Ryan, and they finally officially met right then and there. There was a surge of chemistry between the two of them and it was immediate.
For their first date, Ryan cooked for Lisa. He made crab legs, shrimp, vegetables, a salad and desert – of course, it was love at first bite! Soon after, Ryan and Lisa started dating right away, and within two months, fell in love. Their personal, spiritual, and moral values are one in the same, and they have a love that is truly remarkable.
On July 5, 2012, Ryan proposed to Lisa. He took her boating during the day (one of their favorite things to do together), then to Charley's Steakhouse for dinner and dessert and then on to the grand finale…he took her back to that very pirate ship that they met under at the Raymond James Stadium. He dropped on one knee, and asked Lisa to spend the rest of her life with him as his wife, and he her husband…SHE SAID YES (of course!). They spent just over a year planning their dream wedding which took place Sept. 6, 2013. Their ceremony took place at First Baptist Church of St. Petersburg and their reception at the Grand Plaza Hotel, on St. Pete Beach.

Vendors
Photographer:  Marc Edwards Photographs