Airy and light photography for this happy and sweet couple plus featuring the beautiful city of San Francisco. I bet it was fun following this couple around San Francisco downtown and beach. I love the scene of theme chasing each other at the beach maybe because they had this genuine smiles that are very contagious to look at. Read more to get the details from Morgan and Lana. Best wishes, love birds!
Click image to enlarge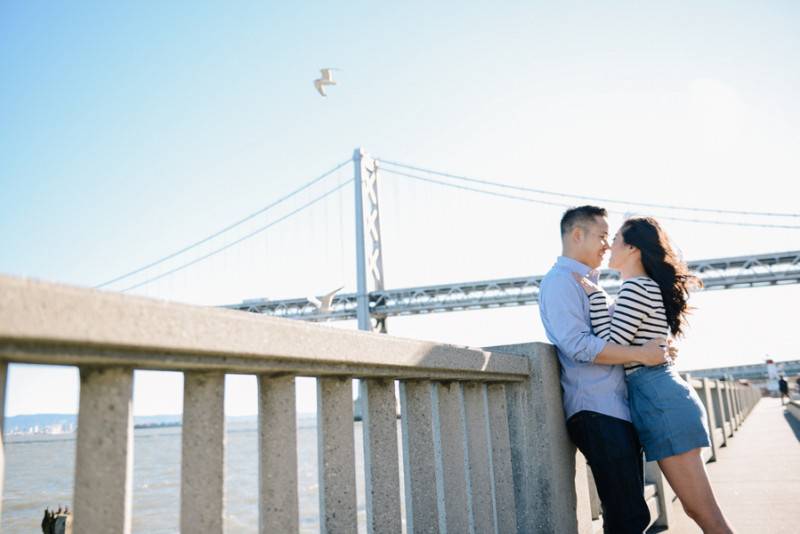 Like. Click to Vote
>
Engagement Shoot Representation:
Capturing candid moments between the two of us.
The Location:
We both grew up in San Francisco and wanted our city to be our backdrop.
Engagement Session Inspiration:
We wanted something that reflected our style. We also wanted something light and airy for a more whimsical look.
A Hint For the Wedding Day:
None, other than it taking place in San Francisco.
E-Session Experience:
Aimi made us feel really relaxed. Her directions were easy to follow and felt very natural. She made us feel at ease the entire time! Find a photographer that you feel comfortable with, and just focus on your partner!
VENDORS
Photographer: Love in Photographs