That long lovely summer you are looking forward to is just around the corner and everything about it screams white sands and gorgeous beach weddings! You will surely fall in love with this tropical style beach front marina wedding of Michael and Christina at the Kona Kai Resort Spa and Marina captured by Christina Marie Photography. They decided to make a modern, nautical theme throughout the rest of the design and decorations. The tricky part with this style was echoing the tropical, beach location without doing a kitschy, shabby chic decor as we really wanted to maintain the modern sophistication of the Kona Kai. Prepare yourselves for a Toes-in-the-Sand Wedding inspiration!
We're All About the Details

They had actually used navy, white, and silver for their elopement ceremony in February and decided that with the marina as the backdrop, a nautical theme would both compliment the venue. They went with mix 'n match navy, white, and striped linens with lots of varied silver lanterns to keep with the color and theme.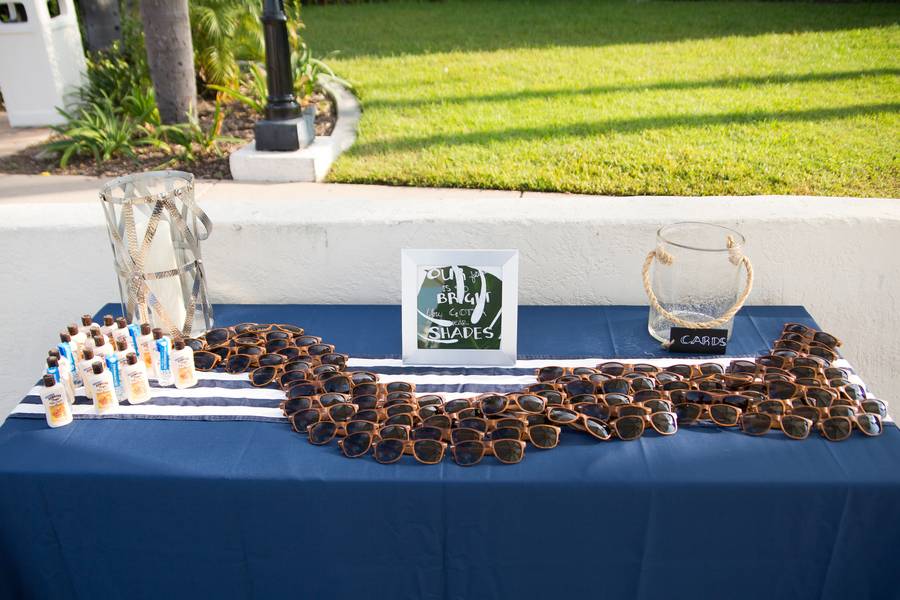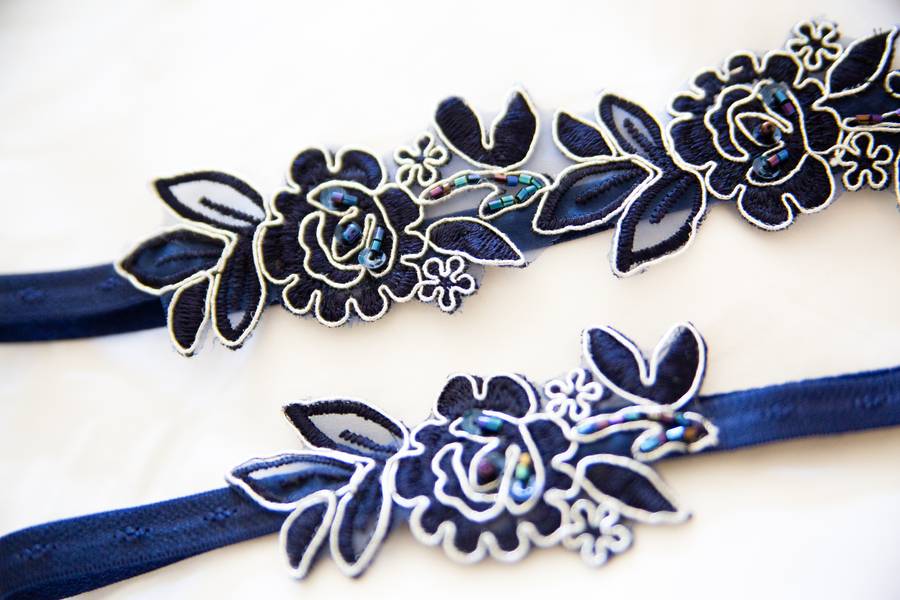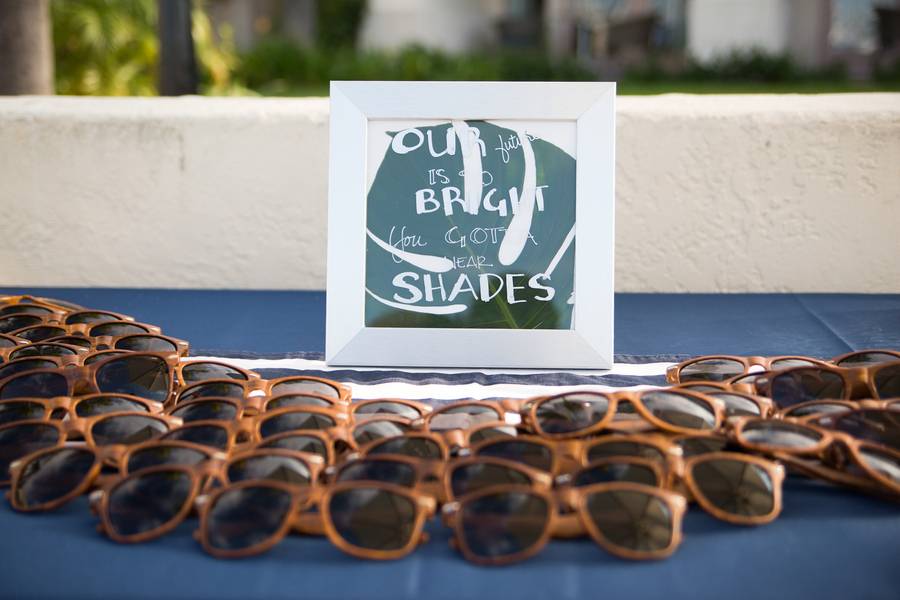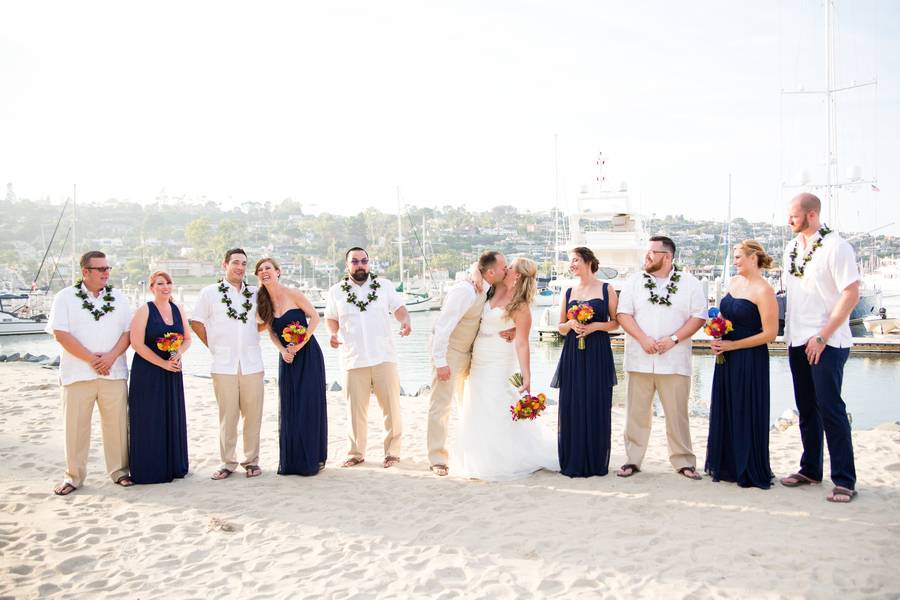 They wanted to encourage the casual atmosphere so they went with a cocktail-style reception on the patio and garden adjacent to the ballroom.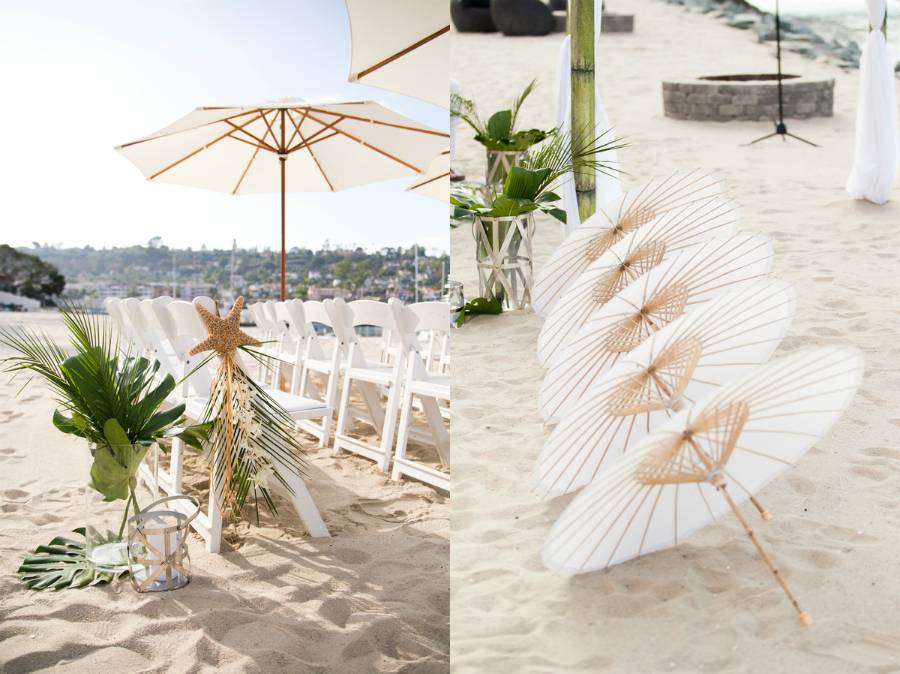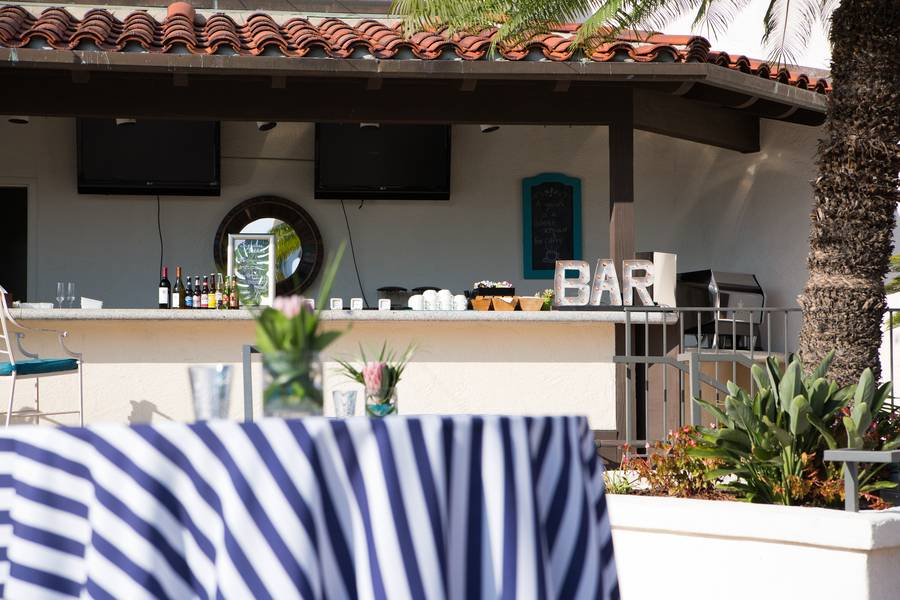 They kept the taco bar and dessert stations inside and all the bar, dance floor, photo booth, and lawn games outside under the market lights. They took almost 200 selfies and displayed them at our card table. They did wood sunglasses with a custom logo as their favors.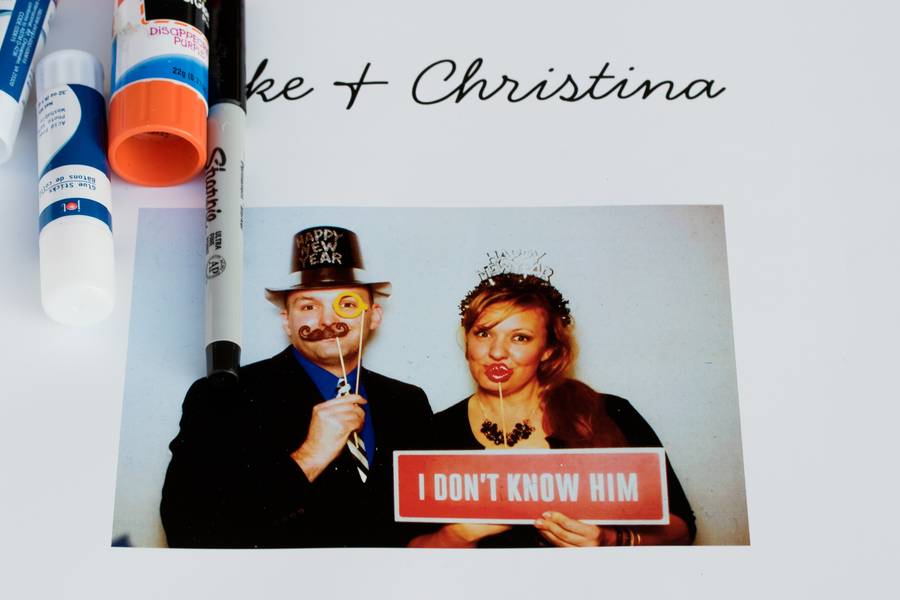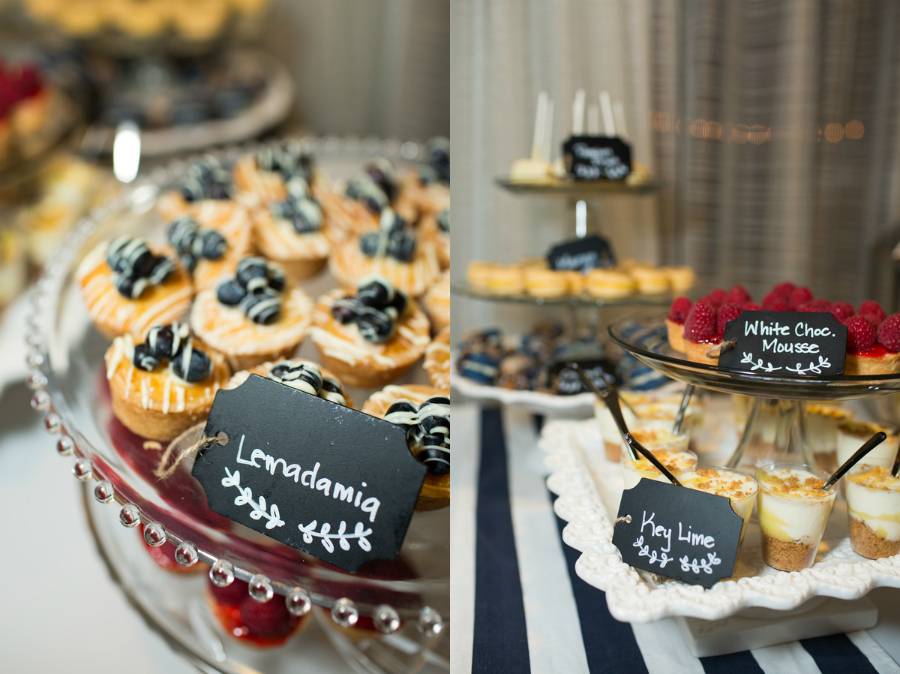 They decided to use different combinations of high-top cocktail tables, circular and rectangular dining tables, and patio sofas and lounge chairs to dictate how they wanted each space to be used and ensure good flow.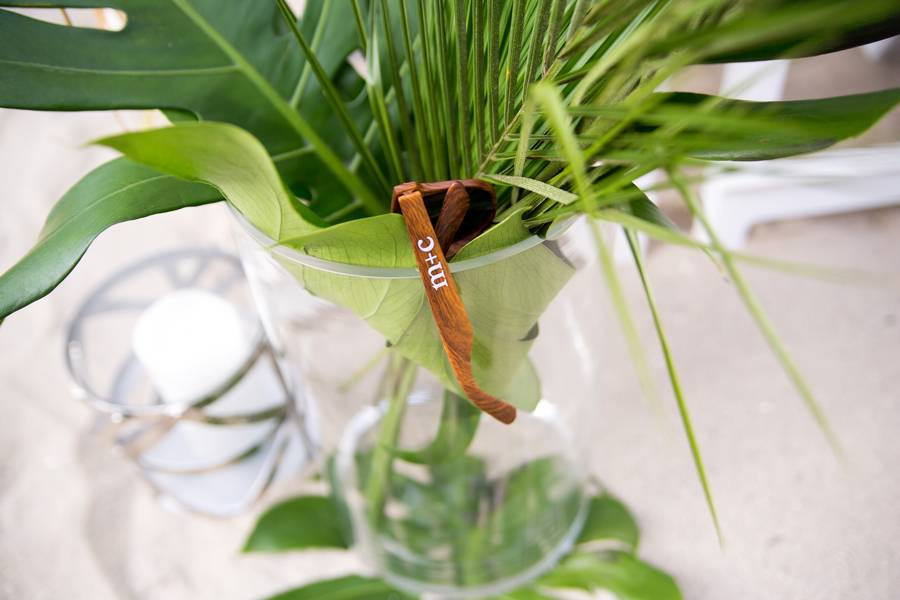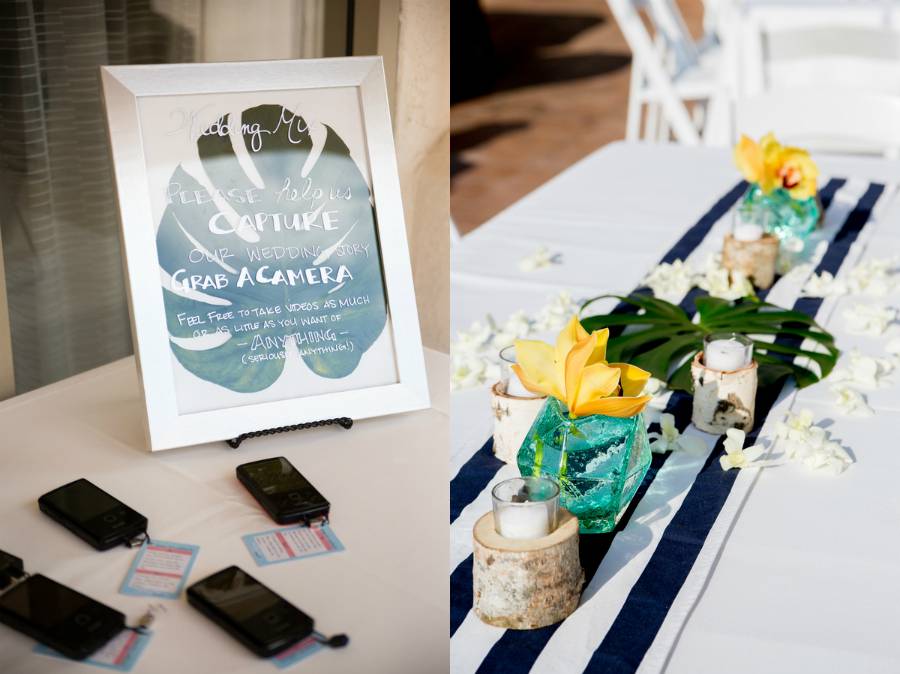 Instead of adding too much noise with lots of added colors, they kept florals very minimal by using mostly tropical leaves with just a few colorful orchids and proteas spread around. They did, however, want the bouquets to POP so they used all sorts of bright, tropical flowers there.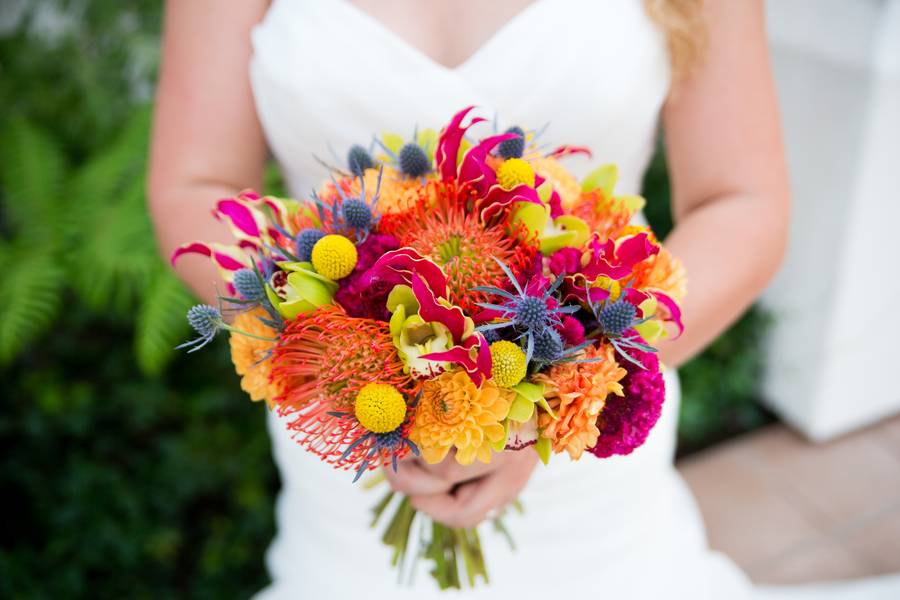 They wanted lots of personal touches to make our guests welcome feel very welcome and put together a slide show of all the photos from their elopement on display behind the bar.
Mike and Christina have always had a date jar and had a station setup at the wedding for guests to add new date ideas for them.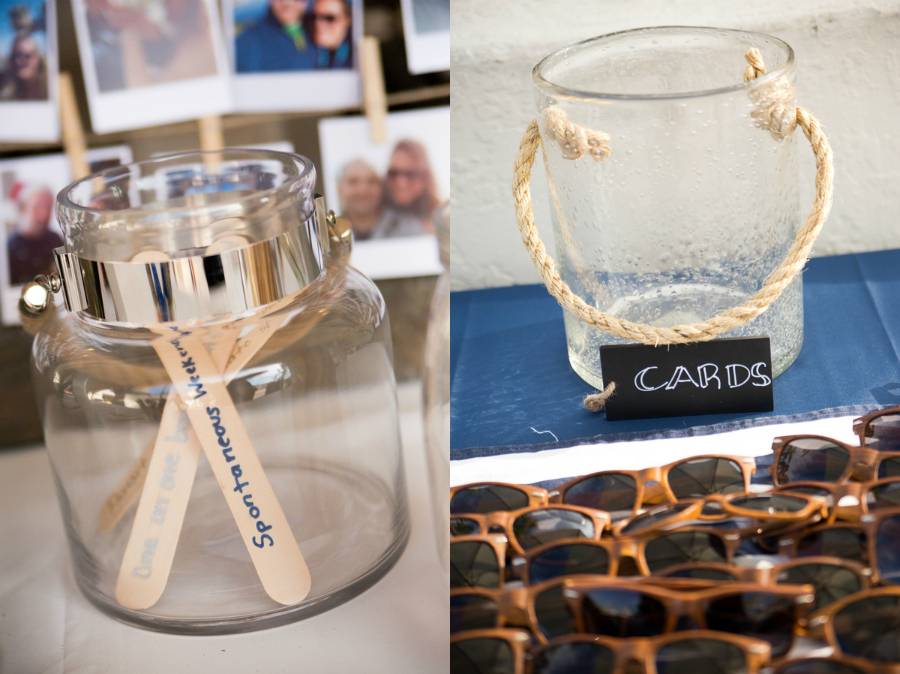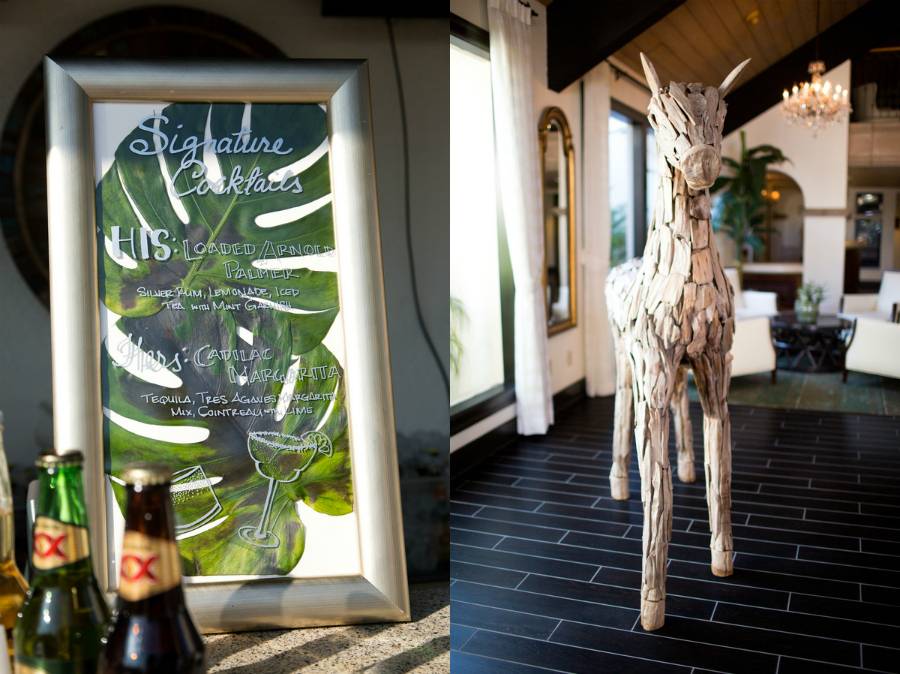 They made these amazing custom gift sets for their bridal party. Everyone had an amazing time and it was the perfect destination wedding for them!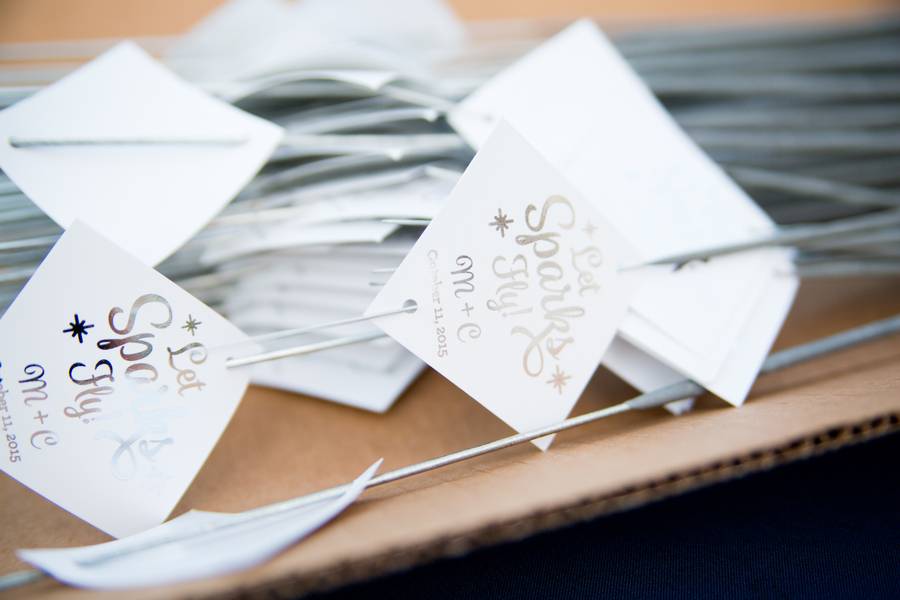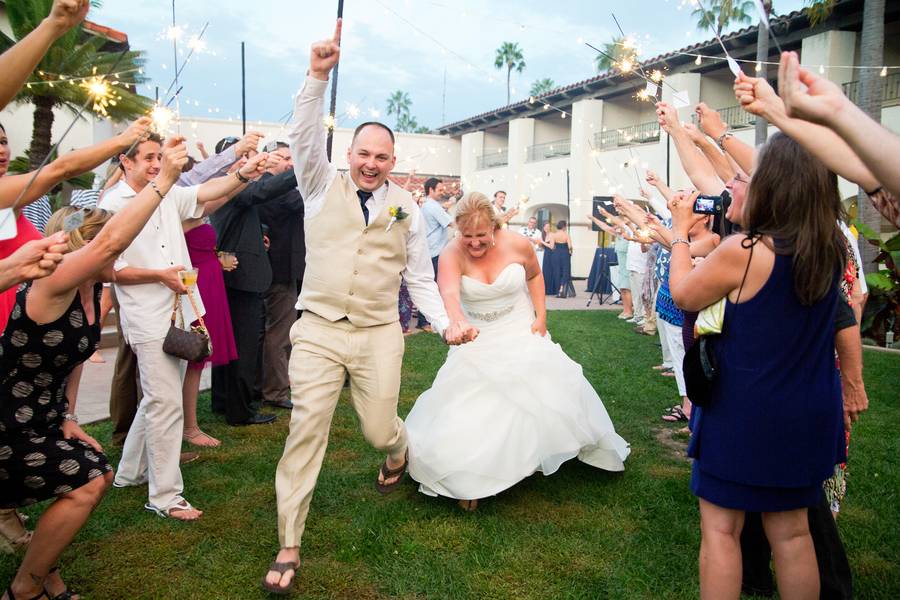 Tips from the Bride
Decide early on your "Must-Haves" and his "Must-Haves". Knowing the items that were most important helps massively when weighing budget constraints. If you make those choices before you begin planning it is so much easier to refer back to the list and stop yourself from splurging on things that really don't impact your vision of the event. Really take the time to figure out how you want the event to flow. Yes, the timelines are part of this but don't forget about things like movement of your guests from one space to another, placement of specialty tables, and access to vendor rooms. Do you want lounge areas? How close do you want the bar to the dance floor? For our wedding we threw out the vanilla timeline and reception area setup which ended up having a huge impact on things like types of tables, linens, lighting and florals to define spaces. Once you have made a decision, STOP looking at new ideas! There are SO many great ideas out there but once you've made your choice it can be very stressful to have to call up vendors to revise purchase orders. I got myself spun into circles on more than one occasion because I could not stop looking at new ideas that popped on my Pinterest feed. ~Christina Metcalf
Money Matters
$10,000 – $20,000
Vendors
Photographer: Christina Marie Photography
Linens and Coverings: Fabulous Events
Event Planner: Paige with Bliss Events
Equipment Rentals: Abbey Party Rentals
Hair Stylist: clairestyle
Linens and Coverings: Faulous Events
DJ: GarDouble Productions
Floral Designer: Grand Florals
Reception Venue: Kona Kai Resort Spa and Marina
Cake Designer: Michele Coulon Dessertier
Event Planner:Paige Jensen with Bliss Events
Cinema and Video:Reaction Films
Lighting: SociaLights