If you love pretty pastel hues, then you'll be delighted with what we're sharing for you today! Flowers, invites and do-it-yourself wedding crafts, together with some shabby chic elements makes this showcase so beautiful, vibrant and romantic! Combined with the soft tones of sea foam green, visceral gray and tiffany blues, every quaint detail is an instant charm. Jim and Emily's beach themed wedding is like a fairy tale that we're lucky enough to witness through this gallery brought to us by Allison McCafferty Photography LLC. Scroll down and enjoy this cotton candy wedding at Cape May!
We're All About the Details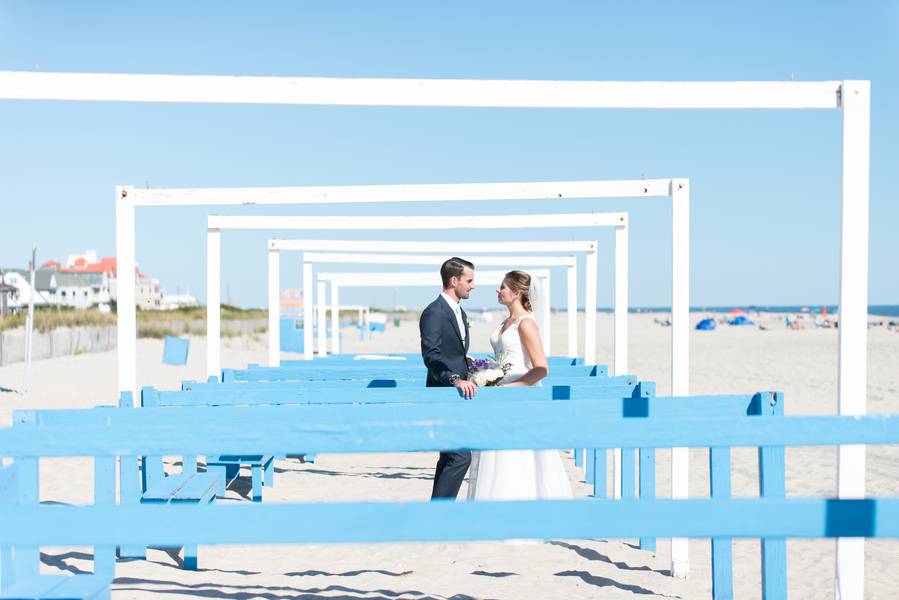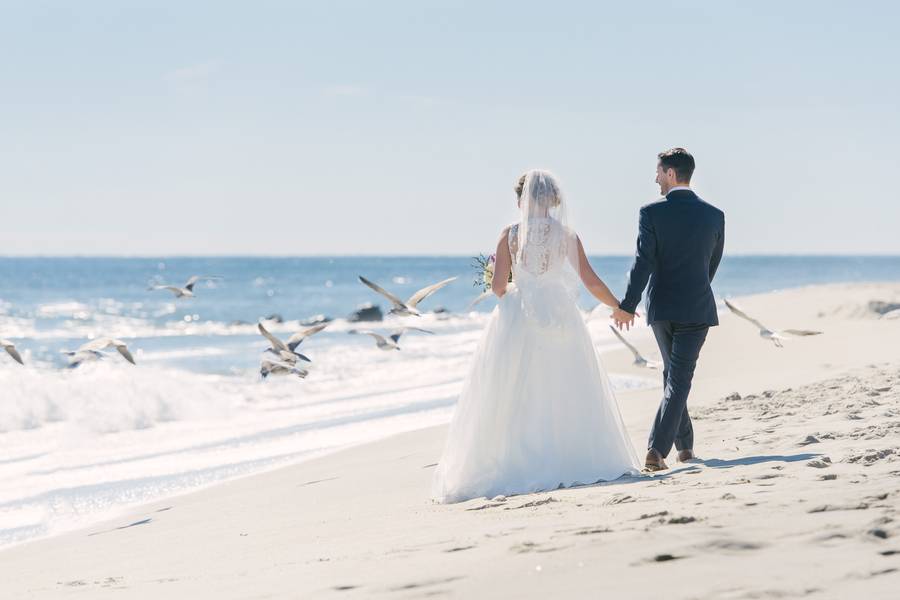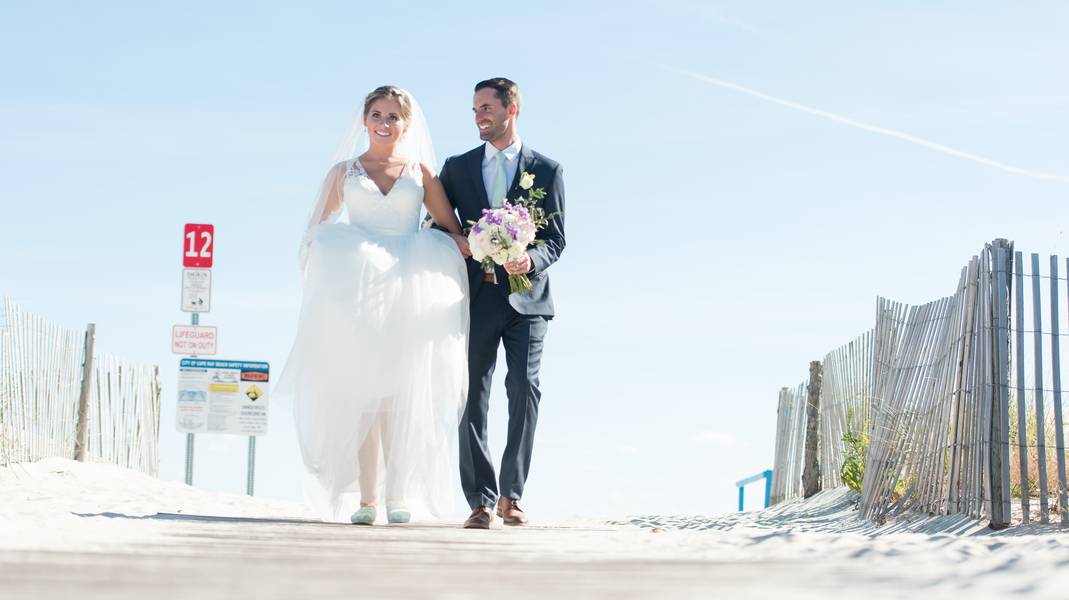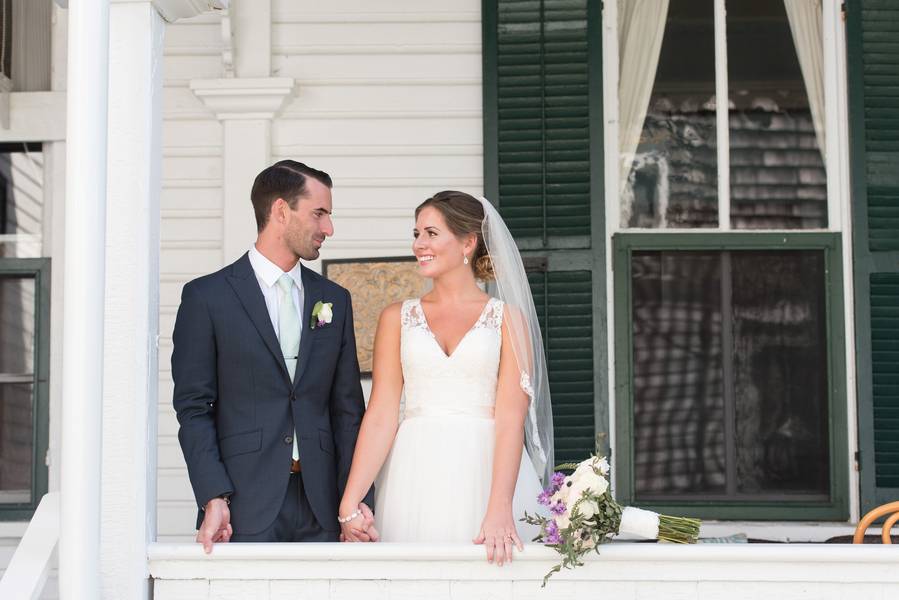 The Ceremony
The wedding was very intimate, only their closest friends and family were there. Both the bride and groom got ready on the premises and had a first look on one of the outside wrap around porches. We took portraits around the grounds and then joined the bridal party for some shots on the beach. When they returned to the hotel, their guests began to arrive and filled the garden area for their outdoor ceremony under an old willow tree.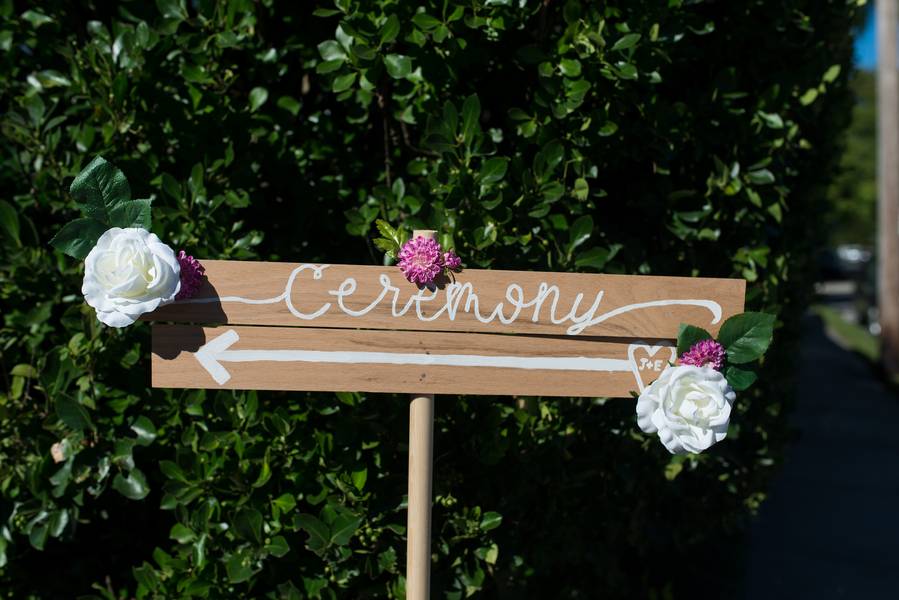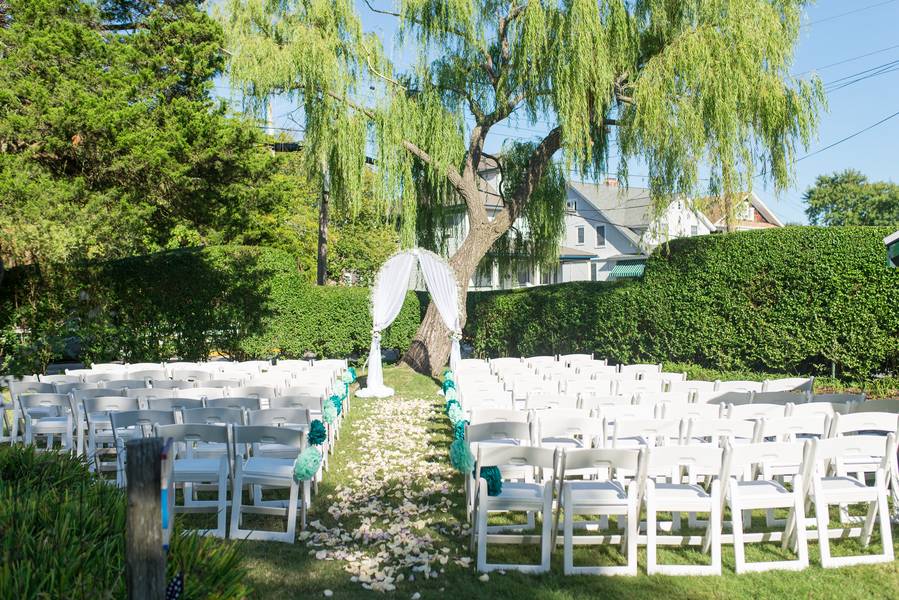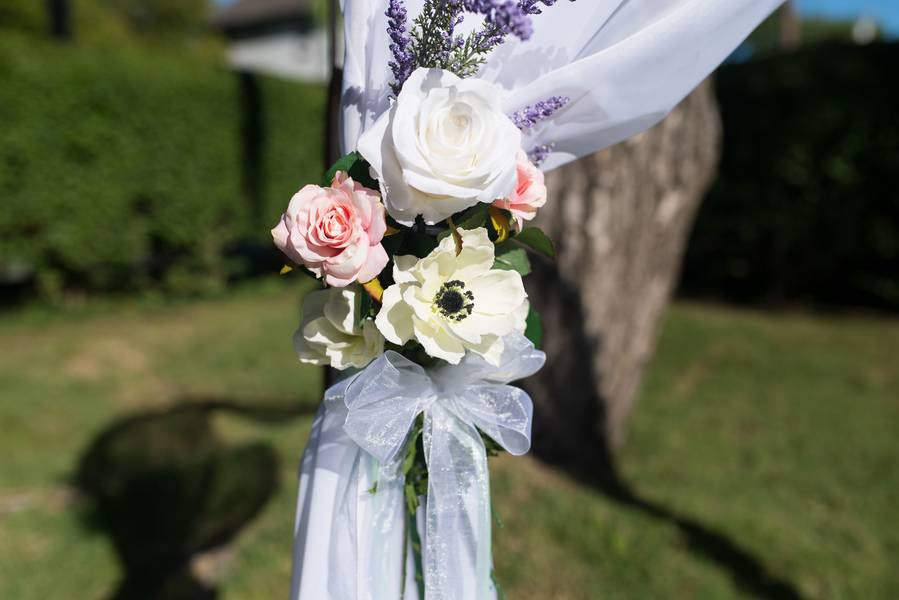 The Color Palette
They did all of the bouquets, centerpieces, and boutonnières. Keeping it symmetrical with the color palette and their nautical overall style. Jim and Emily really worked hard on the bridal bouquet and bridesmaid bouquets, even took extra effort on their invites and most of the wedding favors.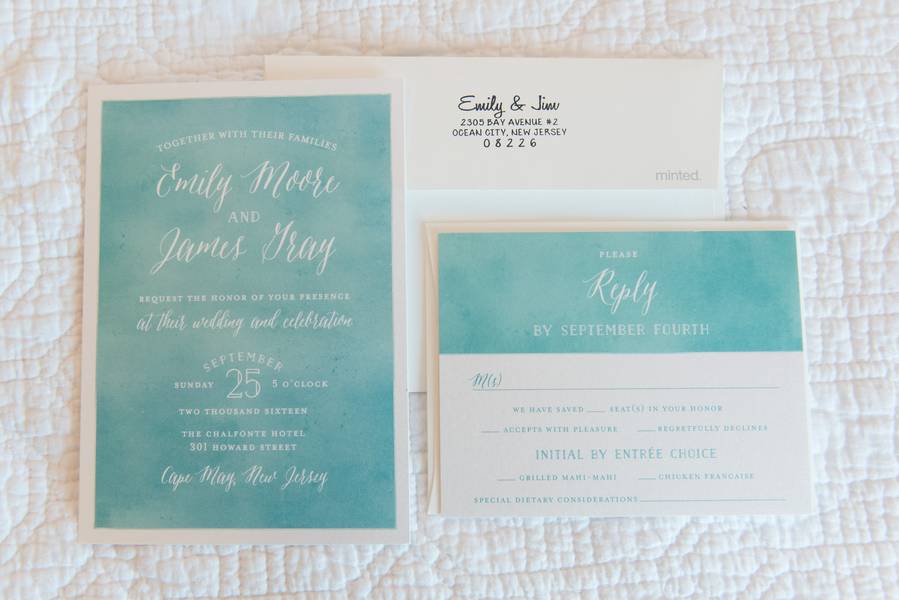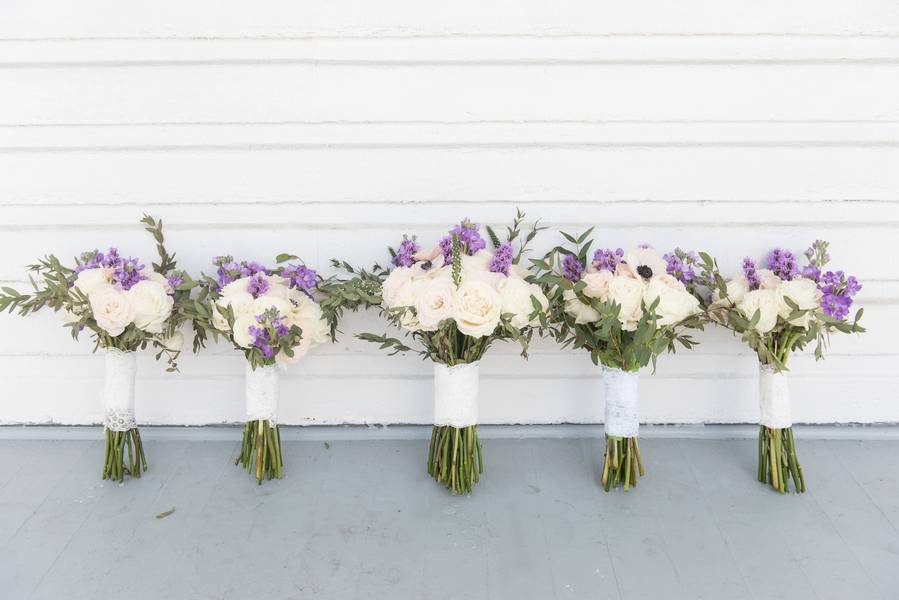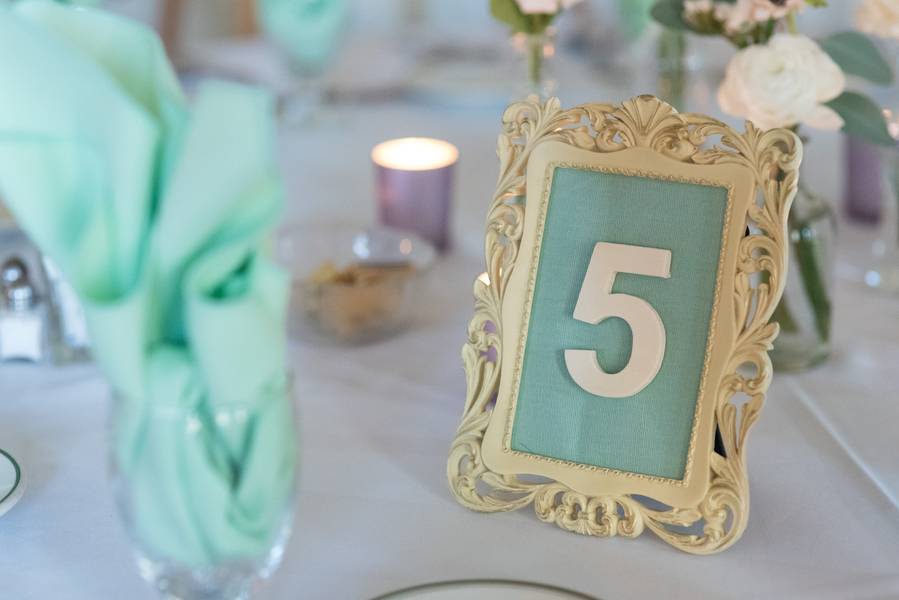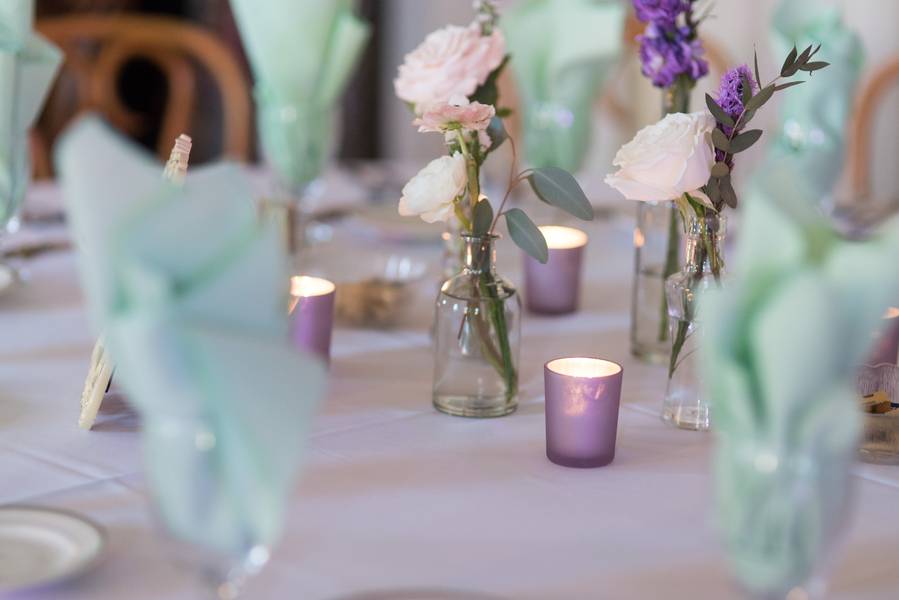 The Wardrobe
A couple of their friends and Emily's godmother helped with the boutonnieres and centerpieces. The floral laced bridal dress with her blue natural burlap sandals fits perfectly with the beach theme.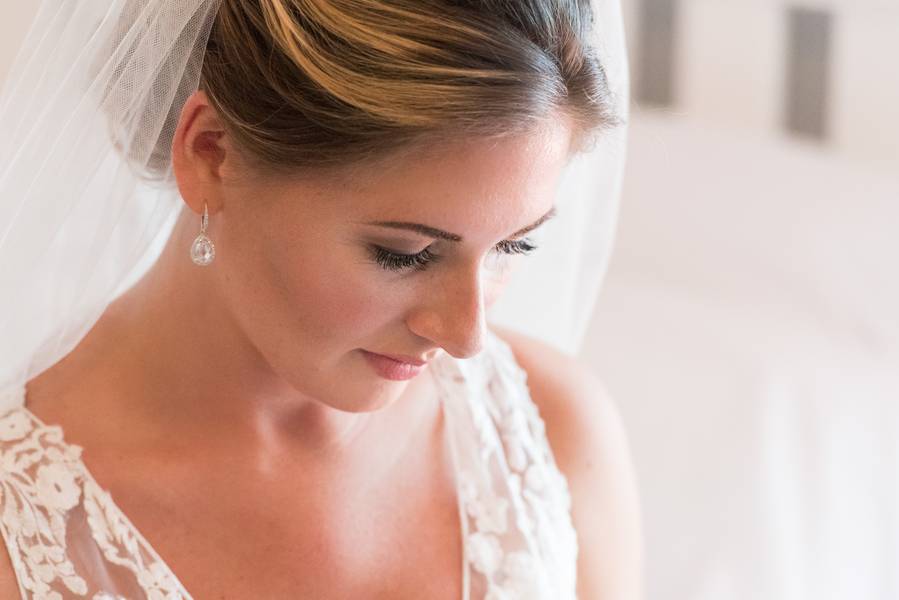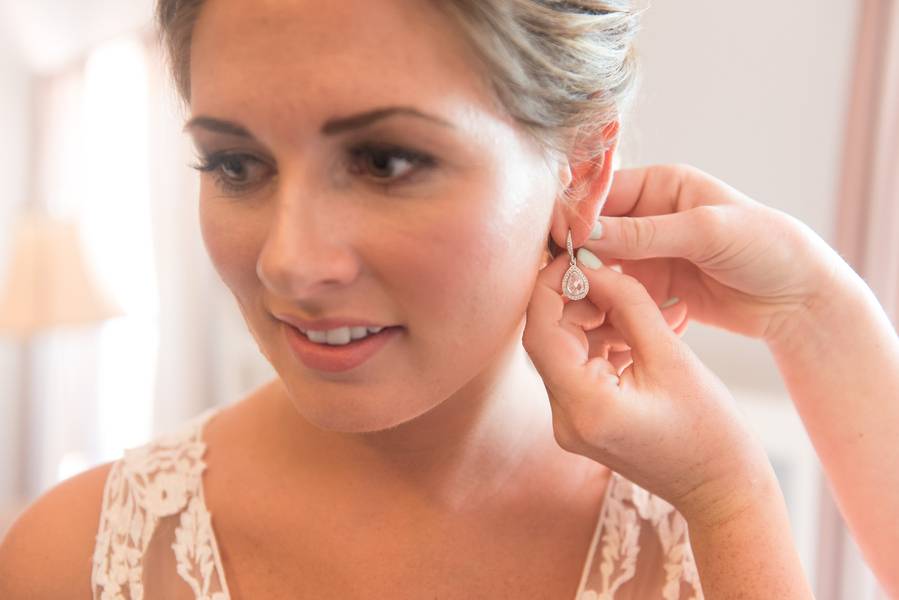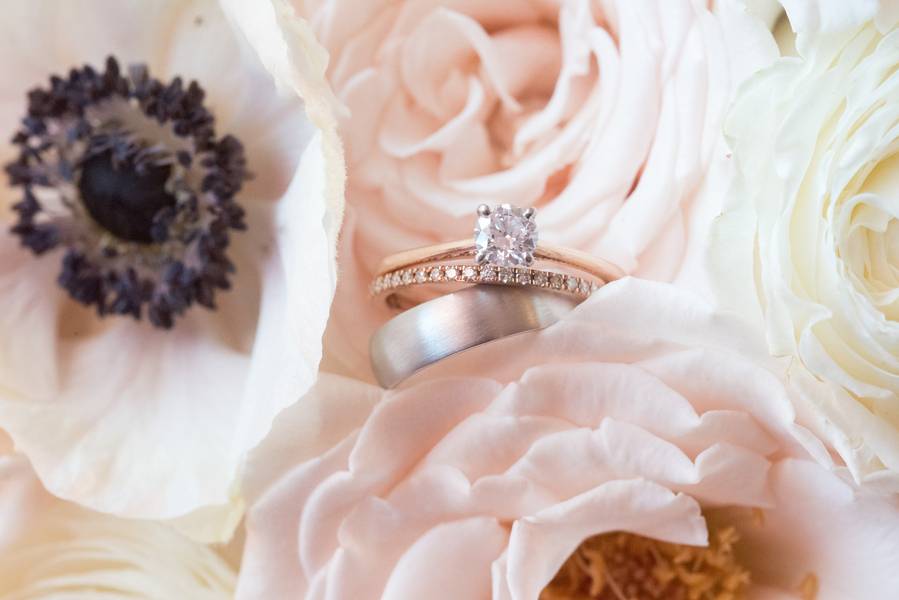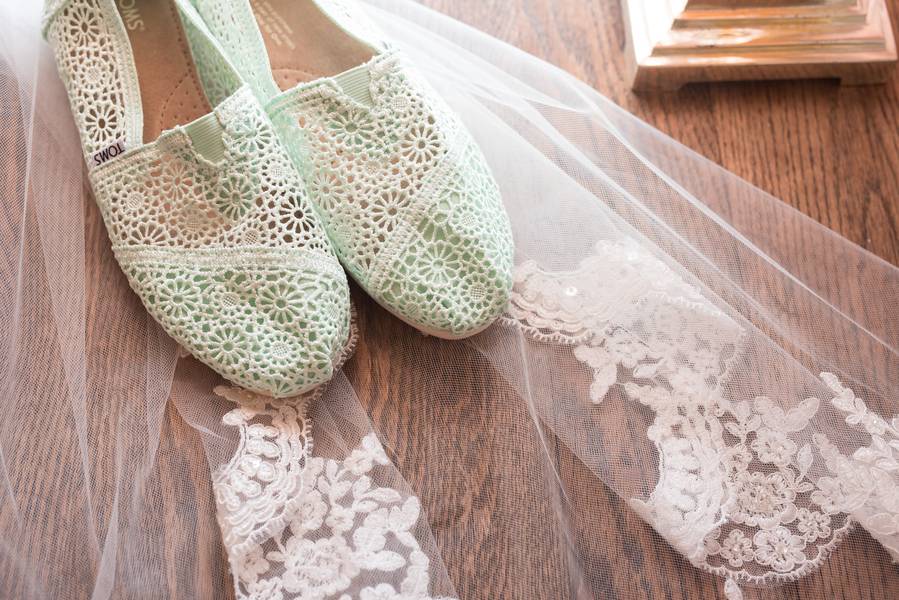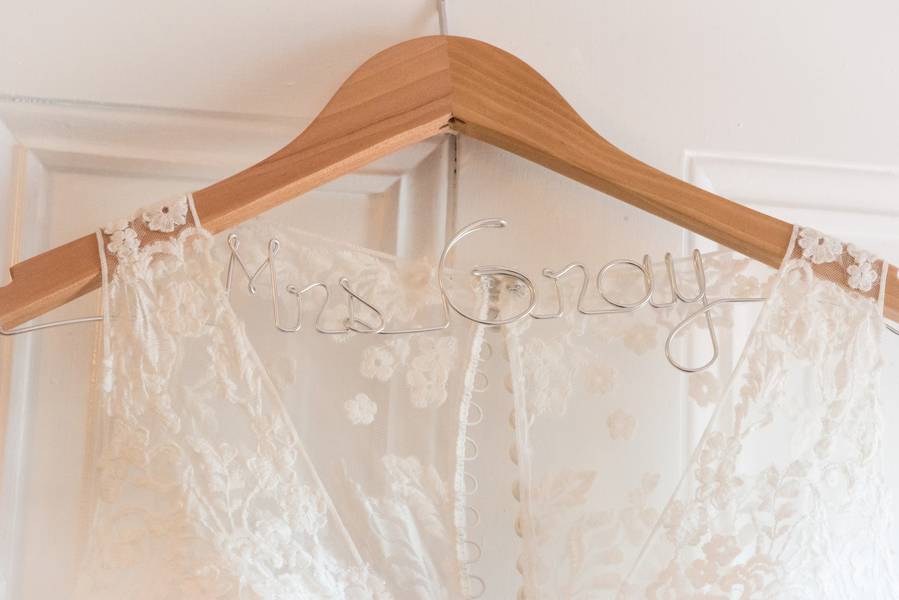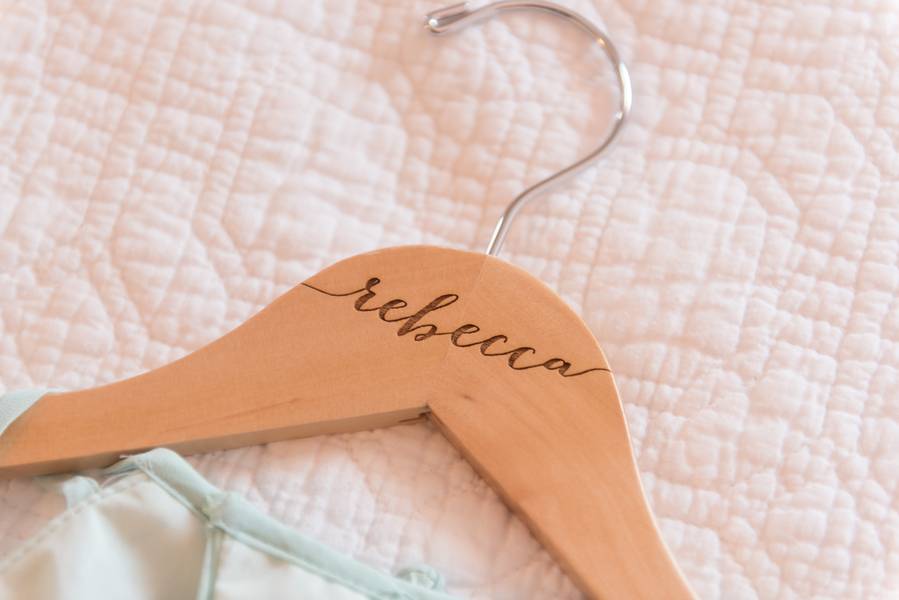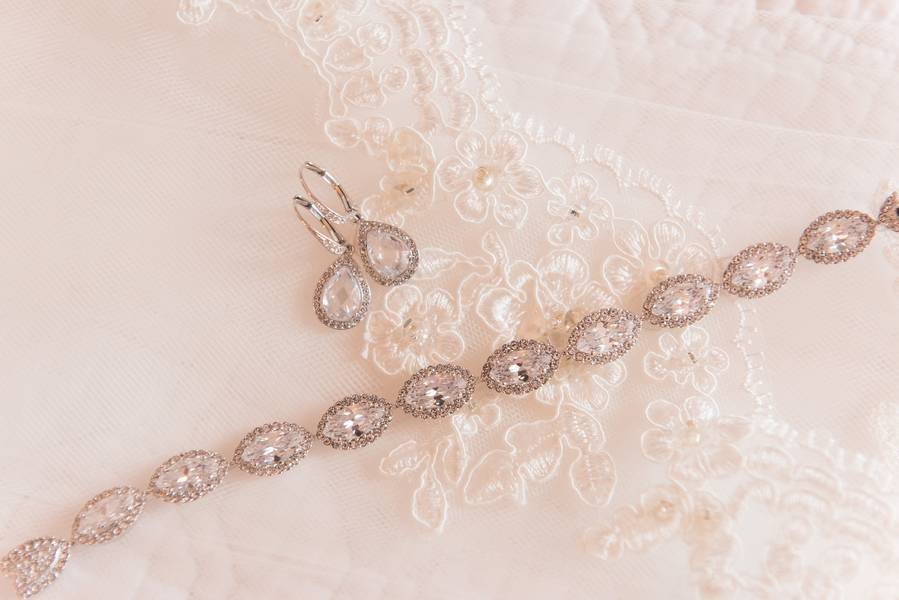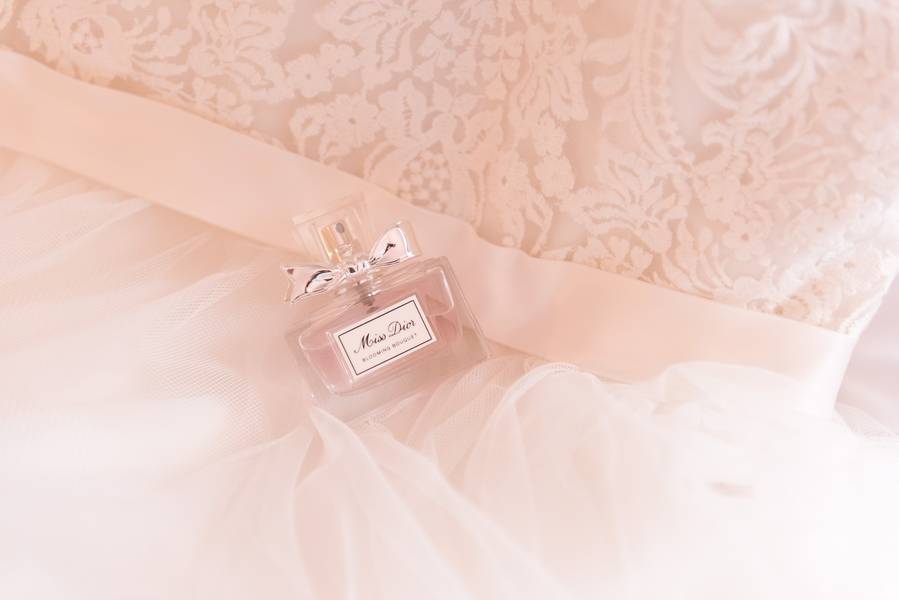 Jim's wardrobe is simply stunning! Every piece of his wardrobe is classy but still keeps that vintage look. His teal trimmed neck tie looks fresh and just adds enough excitement on his sazzy navy suit.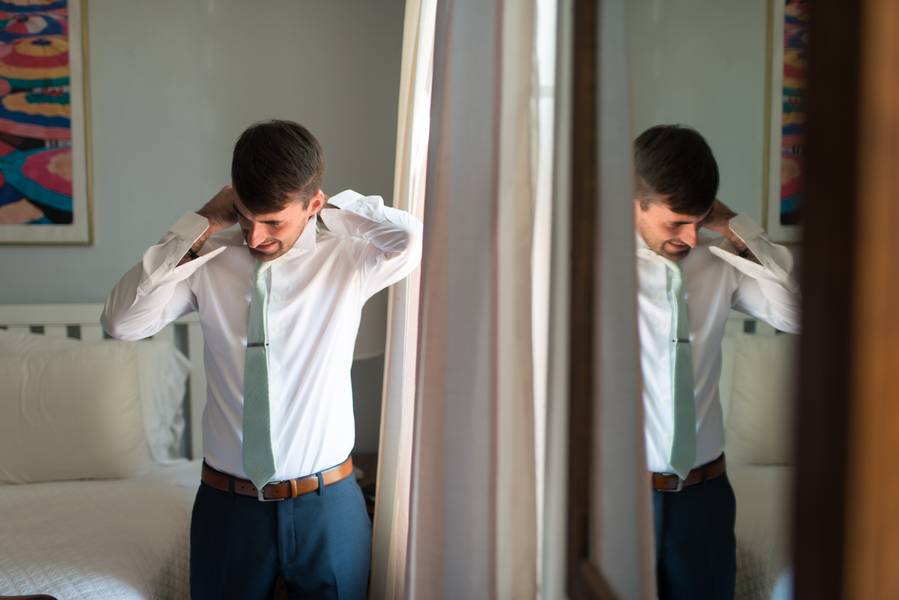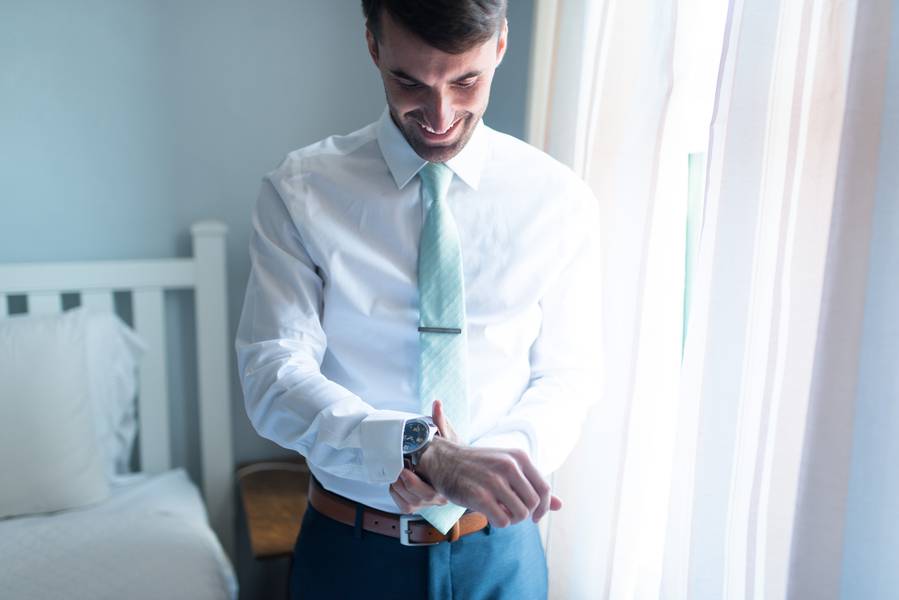 The atmosphere of the whole day was something that everyone would never forget. Everyone was filled with love. They have no wedding planner, so all of the decorations were planned by the couple but everything went as planned.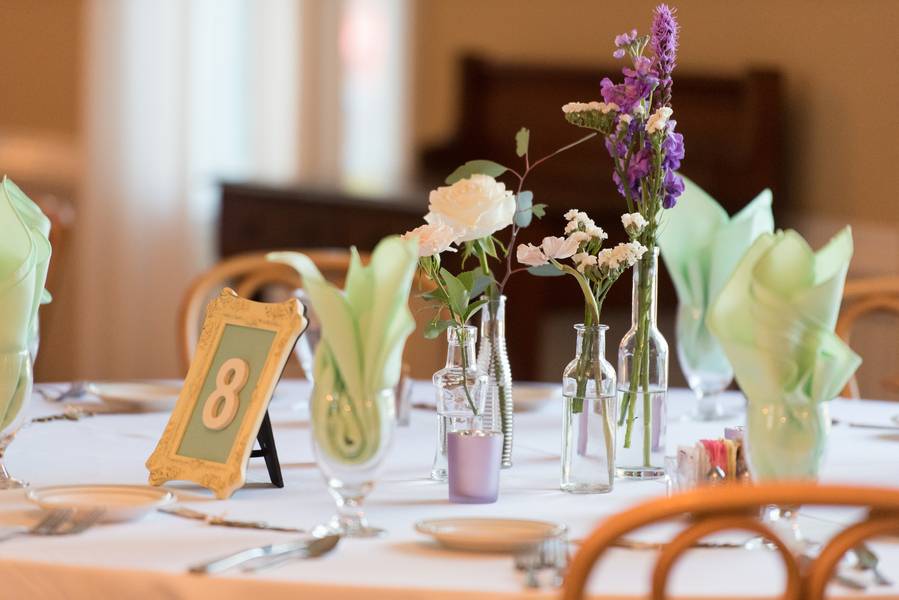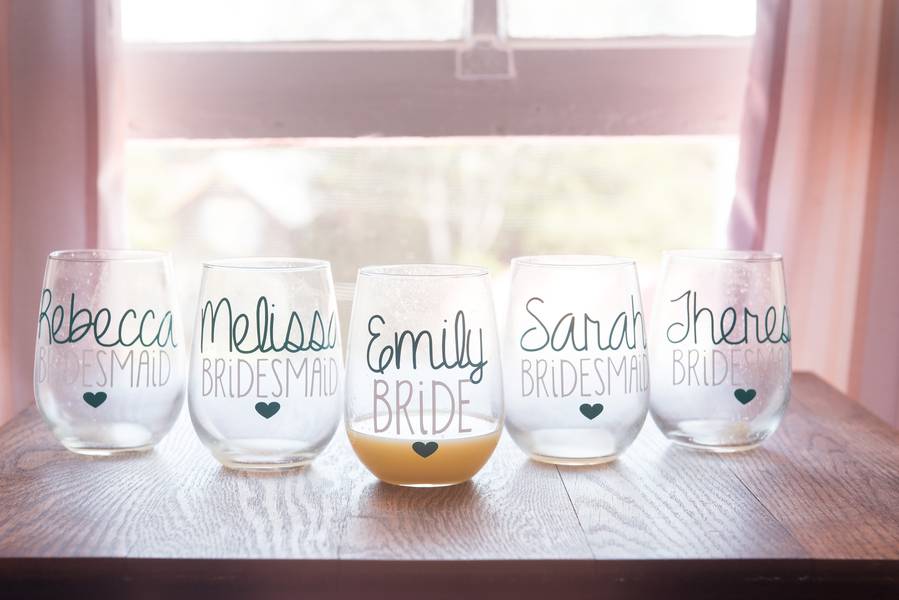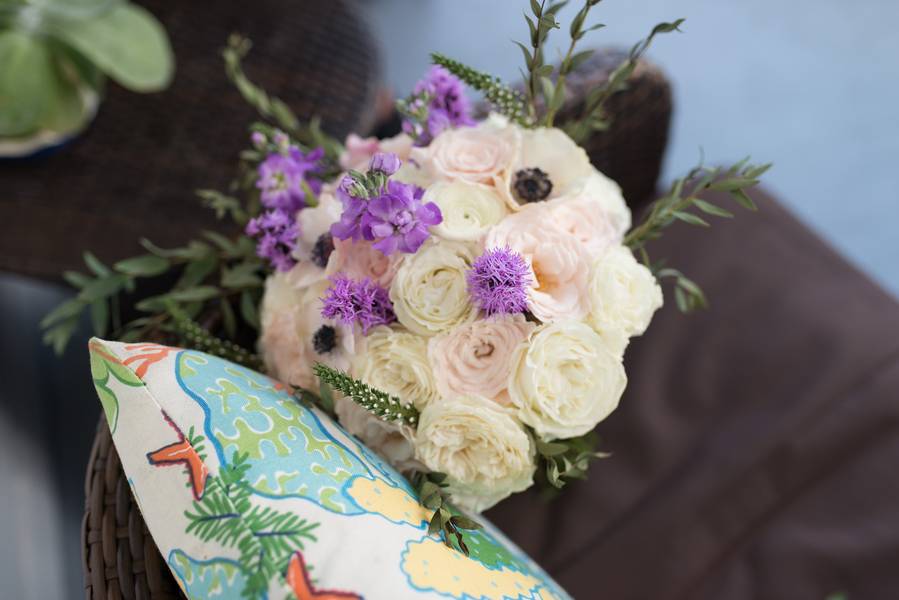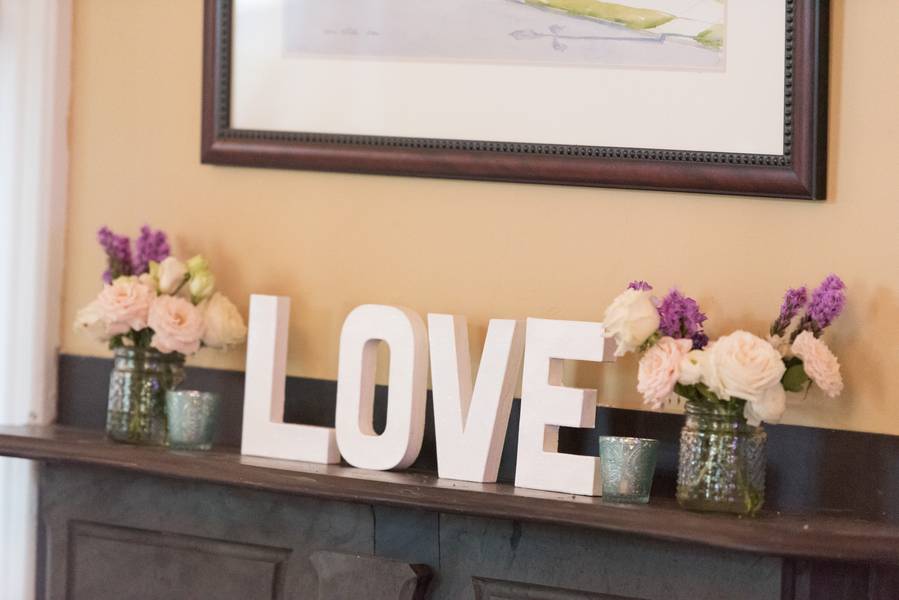 They made some and bought some off Etsy and schemed in their heads how it would all look. Seeing it all put together on their wedding day was just amazing. Anyone wouldn't change a thing. They were able to talk to everyone and still have time to dance the night away. The bridesmaids wore a sea foam green, groomsmen in gray and the groom wore a custom navy suit with a fun jellyfish lining. The bride wore a lace gown with a lace trimmed veil.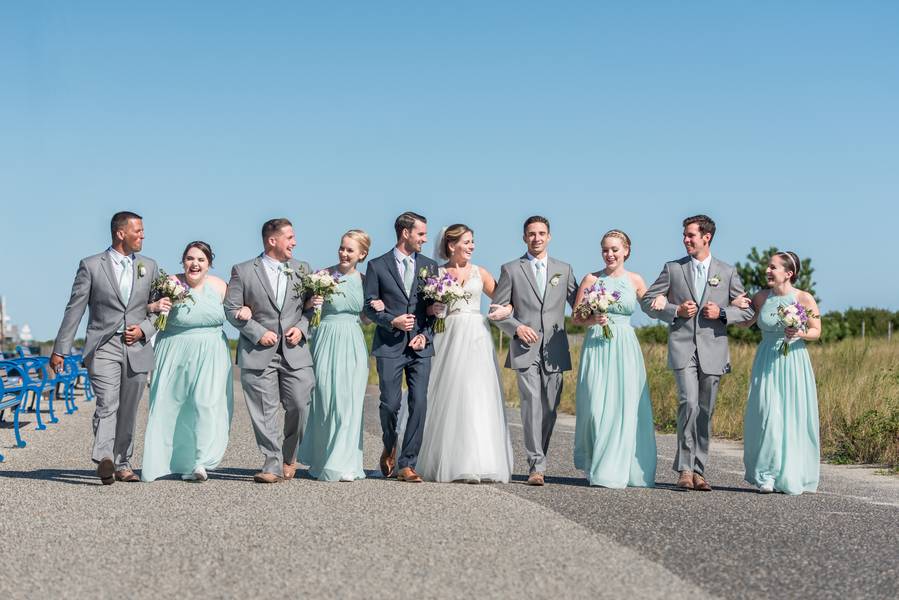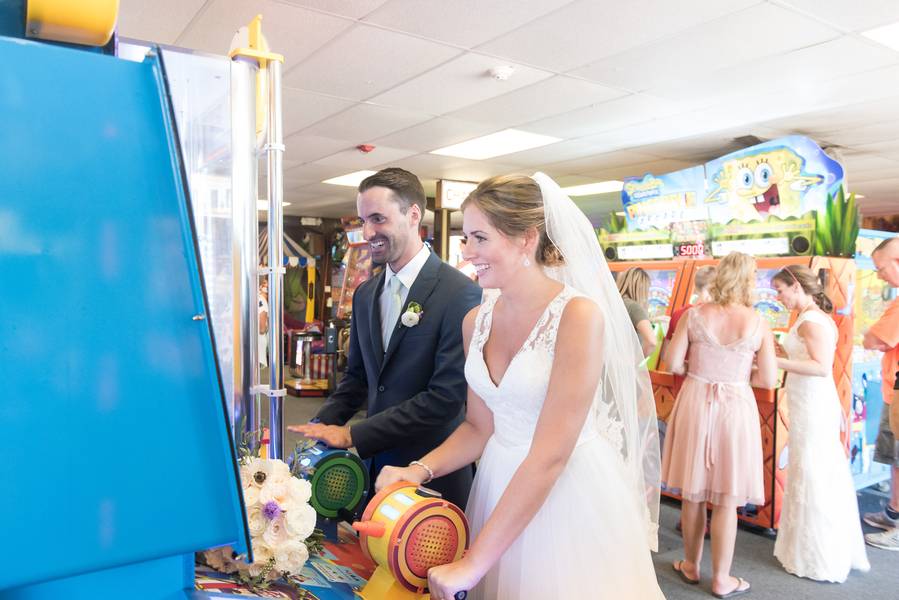 The Photographer's Advice
♥ It's important to book your vendors early, pad your schedule to ensure you are not rushing around and you can really enjoy your day. A first look was great to get photos out of the way early.
Now Let's Hear It From The Bride!
♥ Pick the best vendors and trust them! Read all the reviews you can find and when you book them, trust them! They're professionals, they know what they're doing. Don't stress over the small stuff. Wedding planning should be fun. The day is only as perfect as you may see it. If you're happy you just married the love of your life and that you're surrounded by friends and family… you shouldn't be concerned about all of the details of the wedding day. Something will go wrong and and not according to plan, so don't worry about it. Enjoy your day.. it goes by way too fast. ~Emily Gray
Money Matters
$10,000 – $20,000
From the Photographer
My name is Allison McCafferty, I am a professional wedding and portrait photographer in Shamong, NJ. I believe in the art of wedding photography. I care deeply about documenting your wedding day honestly and beautifully. I have been married for 10+ years and every year my husband and I joyfully revisit our wedding day through photographs. They are priceless- a constant reminder of the importance of what I am creating for you. I am based in South Jersey, and will travel anywhere in the world to be a part of your wedding. Wedding coverage starts at $2,900. For more information please visit my website www.allisonmccaffertyphoto.com.
Vendors
Photographer: Allison McCafferty Photography LLC
Cinema and Video: DMart Films
Makeup Artist: Makeup by Catrina
DJ: Starshield Entertainment
Apparel: Tesi Bridal & Formal
Dress Store: The Bridal Garden
Bakery: The Cake Studio
Reception Venue: The Chalfonte Hotel