Ah, the thrill of a destination wedding! The promise of exchanging vows against an exotic backdrop has many couples dreaming big. Now, let's talk about one of the most overlooked yet incredibly fun aspects of the pre-wedding phase: teasing your upcoming nuptials on Facebook. Particularly, we're diving into the world of Facebook cover photos, a splendid canvas to create anticipation and excitement among your friends and family.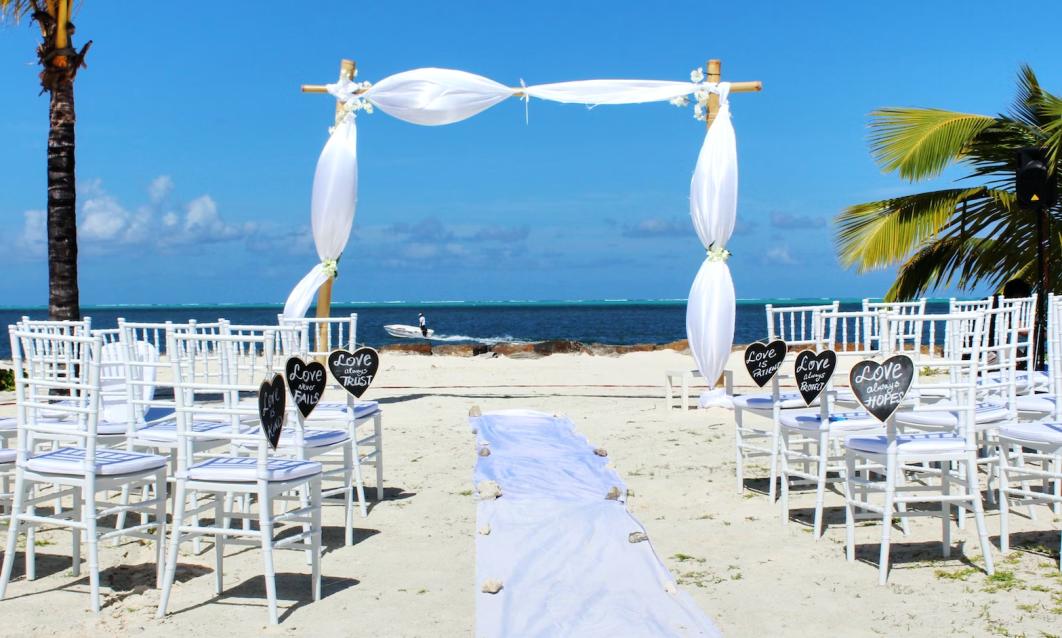 The Power of a Cover Photo
Let's face it; first impressions matter. Your Facebook cover photo is essentially your profile's headline act. And, as you inch closer to your big day, this space can become a dynamic storyboard, setting the mood for what's to come.
Why Use Your Cover Photo as a Teaser?
Facebook cover photos are more than just decorative banners for your profile; they're a canvas for expressing moments, events, and stories. For those gearing up for a significant life event, like a destination wedding, the cover photo presents an unparalleled opportunity. Let's dive deeper into why you should consider leveraging this space as a teaser for your big day:
Real-time Updates Mean Real-time Interactions
A new cover photo can lead to a plethora of reactions, comments, and even shares. It's a conversation starter. When that change hints at something as significant as an engagement leading to a highly anticipated wedding, the curiosity and excitement amplify, leading to a spike in interaction. Friends and family will likely drop comments, asking questions or expressing their joy, creating a cascade of conversations.

The Broad Canvas
The expansive nature of the cover photo area provides a unique advantage. Unlike the limited profile picture space or the constraints of a standard post, the cover photo offers room to breathe.
Melding Images with Text
The broad horizontal stretch is perfect for showcasing panoramic views of your destination venue or a collage of moments leading up to the wedding or your favorite photo from your honeymoon. Moreover, you have the freedom to overlay text without it feeling cramped. Whether it's a date, a quirky hint about the destination, or even a short quote about love and journeys, the text can coexist beautifully with the visuals, enhancing the overall message.
Going Beyond Your Circle
A picture speaks a thousand words, but a well-crafted cover photo can start countless conversations. Its visibility isn't just limited to your friends; it's accessible to friends of friends and, in some cases, even the broader Facebook community, depending on your privacy settings.
Creating Viral-worthy Content
A captivating visual, especially one that encapsulates the romance and adventure of a destination wedding, paired with a succinct and engaging teaser, can make people hit the 'share' button. They might share because they're part of your story, because they found the content intriguing, or simply because the beauty of the teaser touched them. Whatever the reason, your impending wedding could find fans beyond your immediate circle, broadening the celebratory spirit.
In essence, while many elements of Facebook offer opportunities for engagement, the cover photo holds a distinctive place. It's the billboard of your personal brand, the prologue to your digital narrative. When you're about to step into a new chapter of your life, what better way to herald its onset than with a teaser that captures hearts and sparks anticipation?
Crafting the Perfect Teaser
The journey to your destination wedding is filled with memorable milestones. By strategically updating your cover photo, you can capture the essence of each stage.
From 'Engaged' to 'Save-the-Date'
Begin with that glowy post-engagement photo. Let your circle in on the joy, perhaps captioning it with a hint of the exotic location to come. As the date solidifies, transition to a 'Save-the-Date' teaser. Consider it a visual drumroll.
Showcase the Destination
Got a breathtaking venue in Santorini or a serene beach in Bali? Your cover photo could feature these locales, leaving friends guessing or awaiting more details.
Playful Countdowns
As D-day approaches, introduce a countdown. Something like "20 days till we say 'I do' in paradise!" keeps the excitement high.
Tools of the Trade
With a platform like Adobe Express, designing your cover photo is a breeze. Not only does it offer customizable templates tailored for Facebook covers, but its intuitive interface ensures your vision comes to life effortlessly.
Quality Matters
Remember, your cover photo speaks volumes. Ensure:
High-Resolution Images: Blurry photos can be off-putting.
Readable Text: If you're including text, make sure it's legible, contrasting well against the background.
Mobile-Friendly Design: A majority view Facebook via mobile. Ensure your teaser looks great on all devices.
Involve Your Audience
Make this journey interactive. Pose questions, create polls, or even set up mini-games. For instance, "Guess our wedding destination!" can be a fun way to keep your circle involved.
The Little Extras
Behind-the-Scenes: Share snippets of your planning phase, like venue scouting or menu tasting.
Mood Boards: Give a glimpse of your wedding theme or color palette.
Local Flavors: Introduce elements of the destination, be it local customs, cuisine, or attire.
By leveraging the power of your Facebook cover photo, you can ensure the journey to your destination wedding isn't just experienced on the actual day but is a shared celebration from the word 'go'. So, pop over to Adobe Express, let those creative juices flow, and let the grand teaser fest begin!