Let me tell you now, looking at these photos brought to us by Meivys Reyes, you won't be able to help yourself from feeling a bit jealous. Sarah and Bryan are such a sweet couple and their beach engagement session was so perfect in my eyes! I'm so happy that M Suarez Photography was able to take these amazing photos of their romantic engagement. Breaking it down to what I loved most, let's start with their simple wardrobe! I just love how both of them wore something simple but complimented the session so gracefully! But of course, the beach made every detail stand out-genius! I also love the muted hues that matched the outdoor beach setting- it just added to the effortless and light ambiance. Then there's the park session that highlights their romantic nature! I could go on forever, but I suggest you scroll down for the whole set!
We're All About the Details!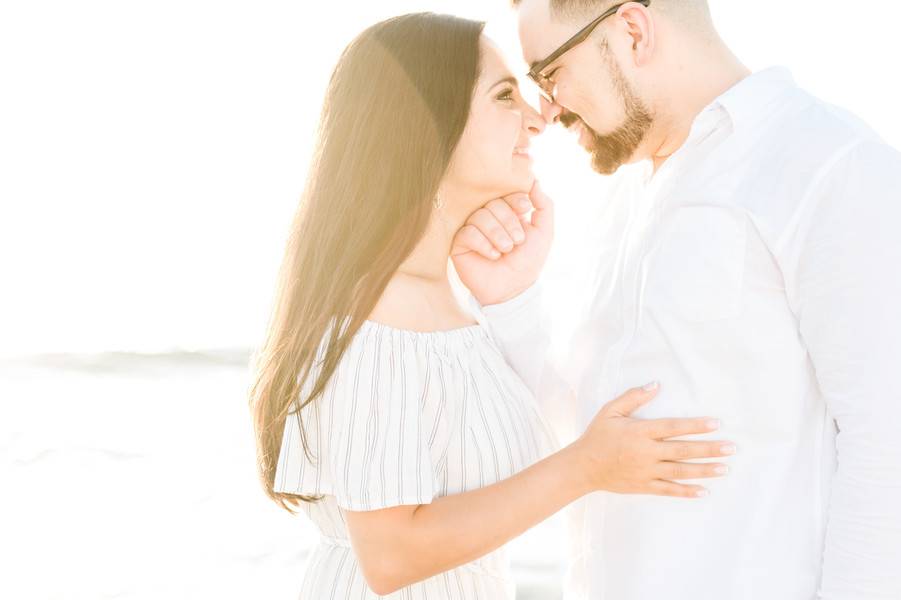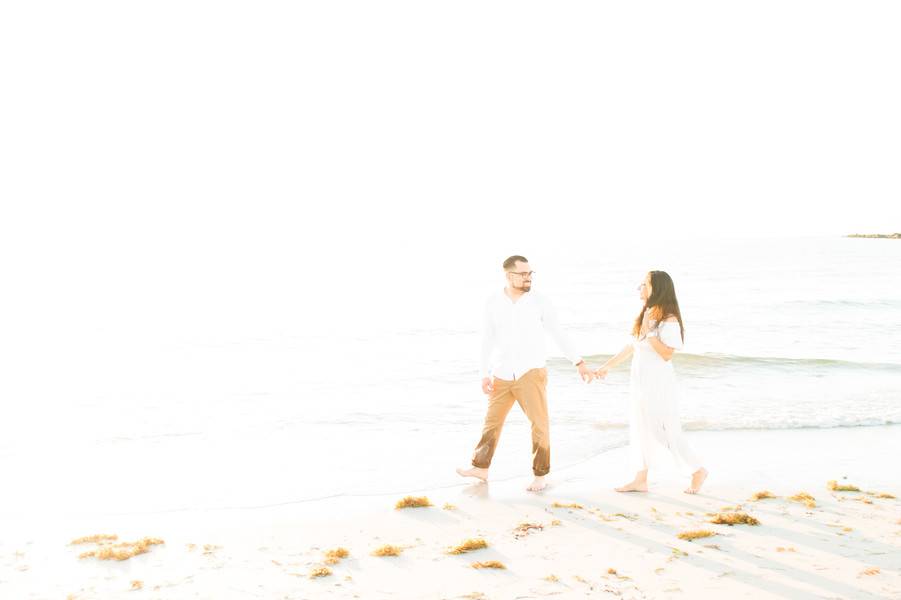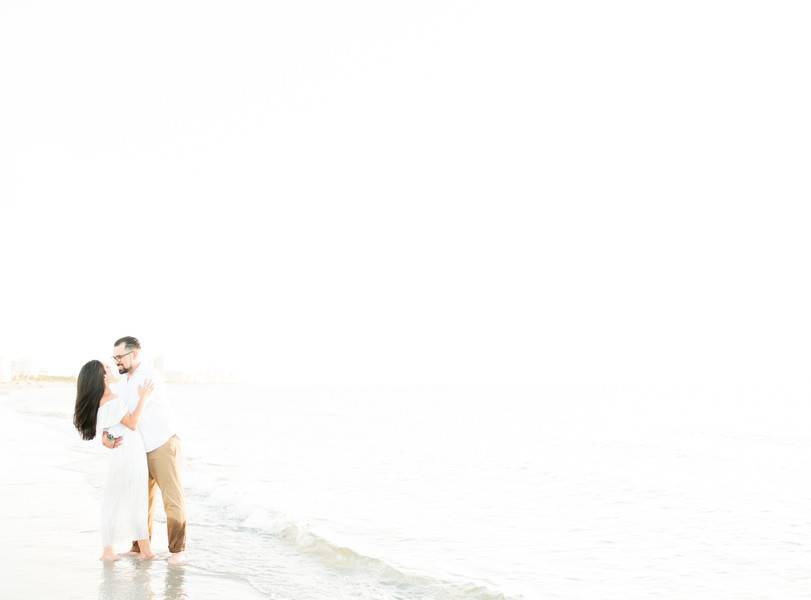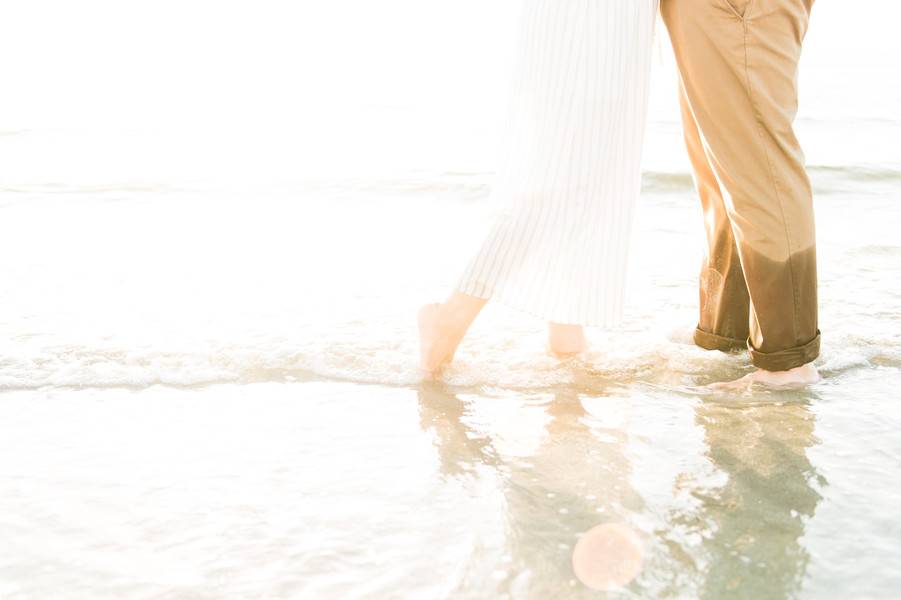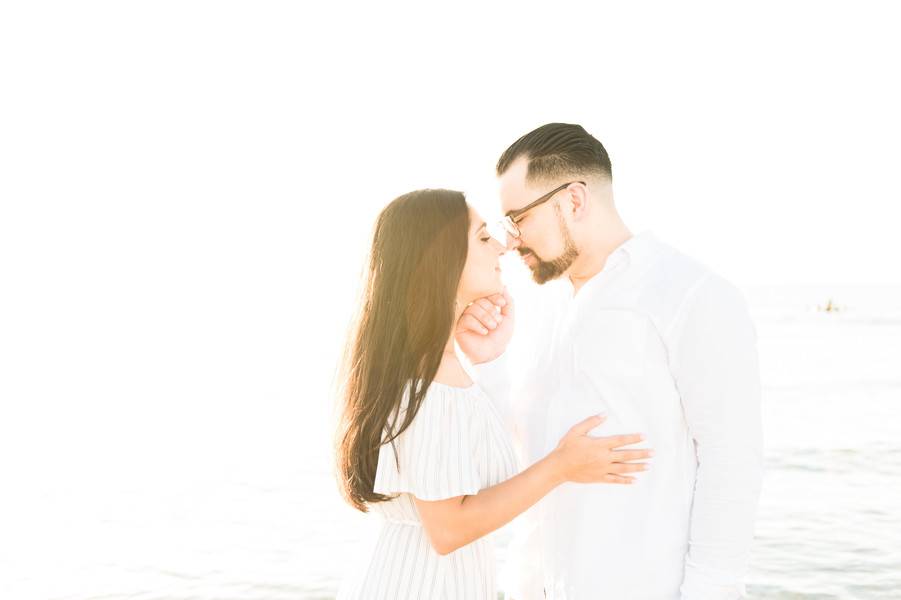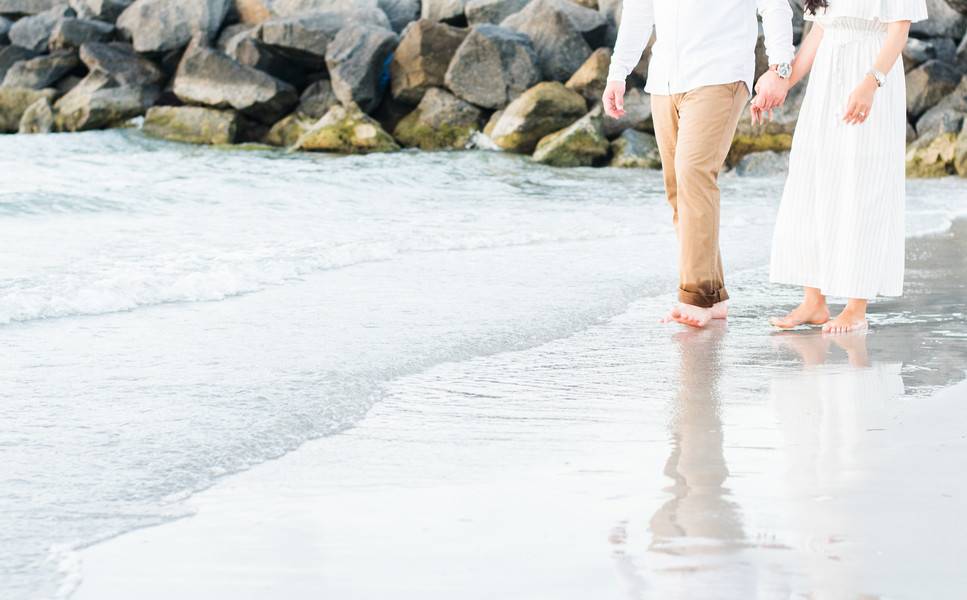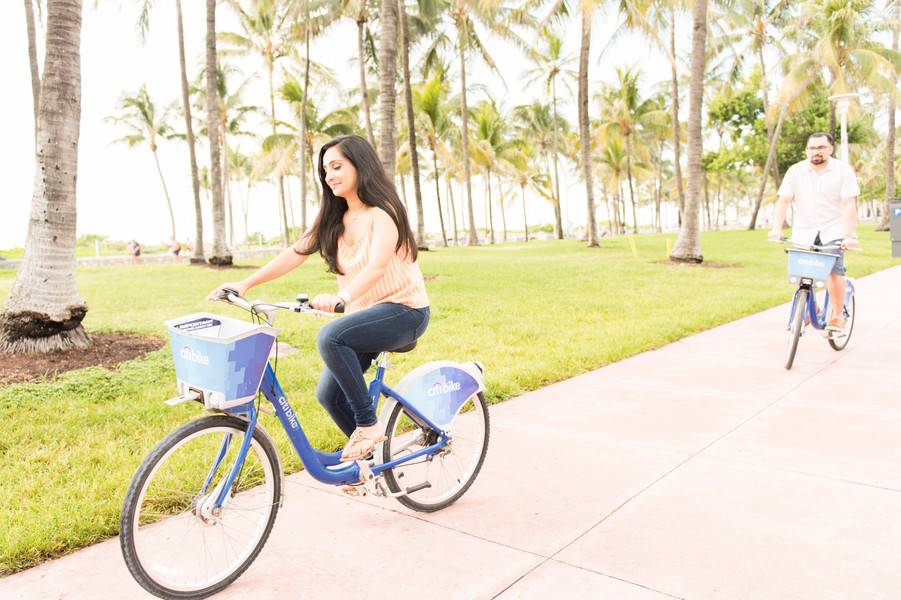 Take this Advice
When planning your wedding, think about the most important parts to you, this is where you will find value in your day. For us, photography should be a priority as it will be the only tangible thing that remains from your big day. You'll be able to your love story via your engagement shoot, have a memory of all the small details that you worked so hard to prepare, and you'll have a visual account of what your day was like for generations to come. When selecting a photographer for your day, you should ensure you not only like their style of photography, but also that you like the photographers' personalities and work ethic, after all they will be by your side more than anyone else on your wedding day! You should also take into account the photographer's professionalism and willingness to educate you as a couple. We know that you need help and that there's many things you do not yet know about weddings. We guide you from what to bring for us to photograph to working on the timeline to ensure you get the images that you long for. We end up creating lasting and caring relationships with our clients. We are more than just photographers, we become friends and that is our favorite part! ~Meivys Suarez/Photographer
About the Photographer
We're David and Meivys, a husband and wife photography team in love with the ocean, sunshine, and each other! Our style is light and airy and our ideal client is someone like us! A couple or family who is humble, caring, and values great experiences and friendships. We believe in candid moments, big smiles, and heartfelt gestures. We love to educate our clients to ensure a photo-perfect day, we are detail oriented and enjoy the little things in life! David and I thrive at engagement shoots and wedding days, but enjoy all types of sessions in beautiful, natural light. We are based in Hollywood, Florida, but our passports are always ready for travel. Our collections begin at $1,600 and we provide both photography services as well as heirlooms such as prints and albums. To see more of our work you can visit us here. Let's be friends! Follow us on instagram at @msuarezphotography.
Vendors
Other Location: Miami South Beach
Photographer: M Suarez Photography