What could be more romantic than saying "I Do's" in one of the most popular wedding destinations? With tons of picture-perfect views, no wonder Kerri and Tony flew from South Australia to have their soulful Santorini wedding! And guess what – it looked like the place plus the skills of SvenStudios were everything they need to have stunning wedding photos. No fancy flowers and decor – just Santorini's all-white and dramatic blue theme. The bridesmaids wore dresses of different colors to contrast against white. Add a few touches of greens and we have a clean, minimalist set for today. It's additionally fascinating how this couple didn't have to stress over wedding elements but focused on the most important part and that's starting their life together. Now, let's take it from the bride herself, Kerri as she recalls the day in her words below.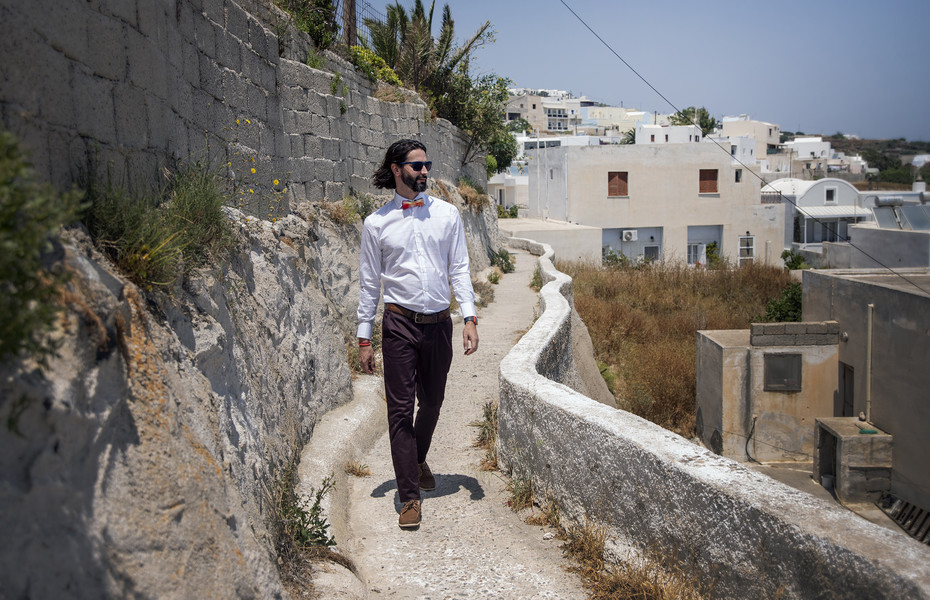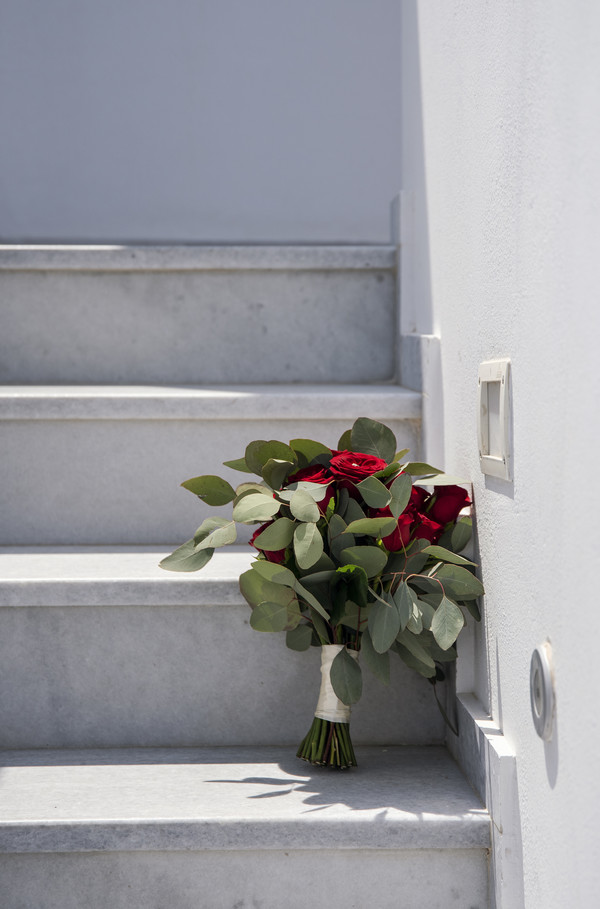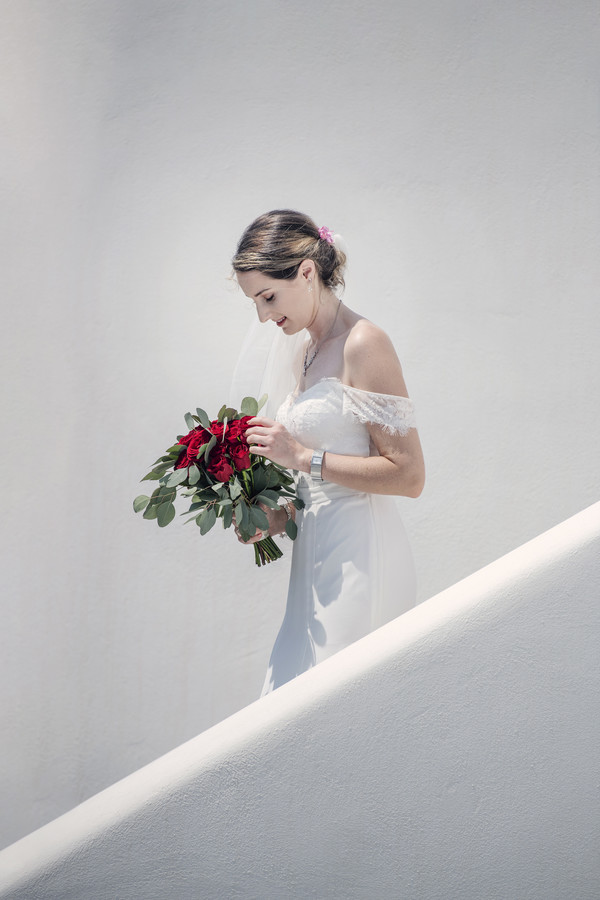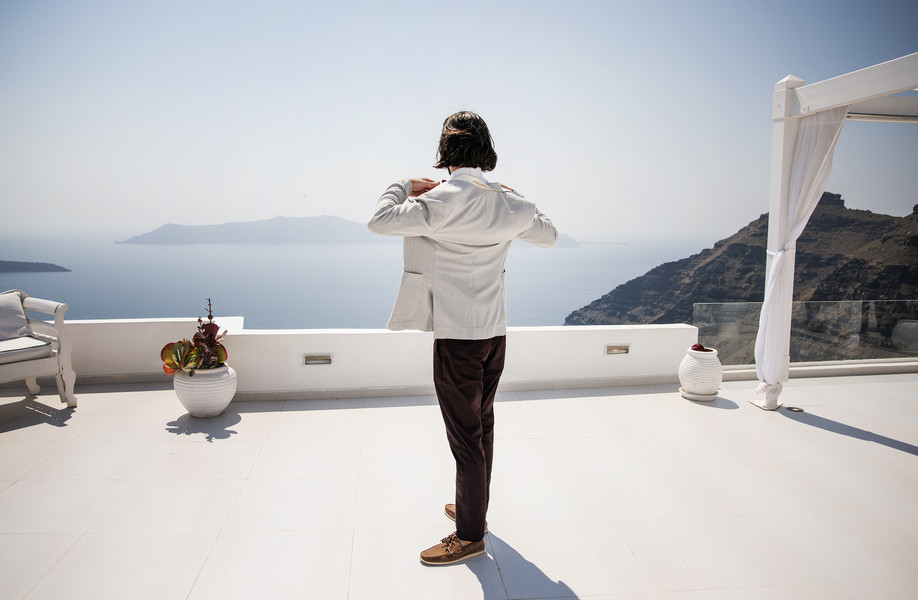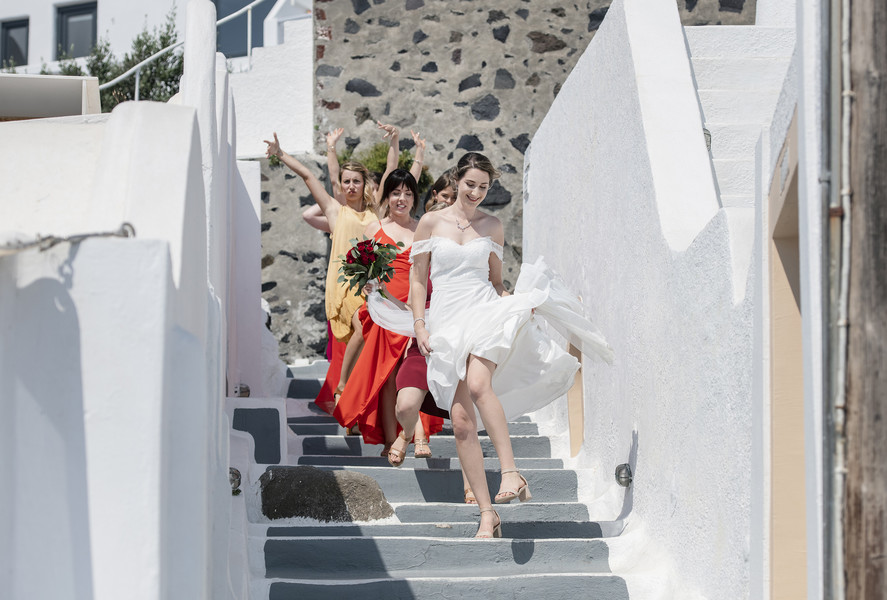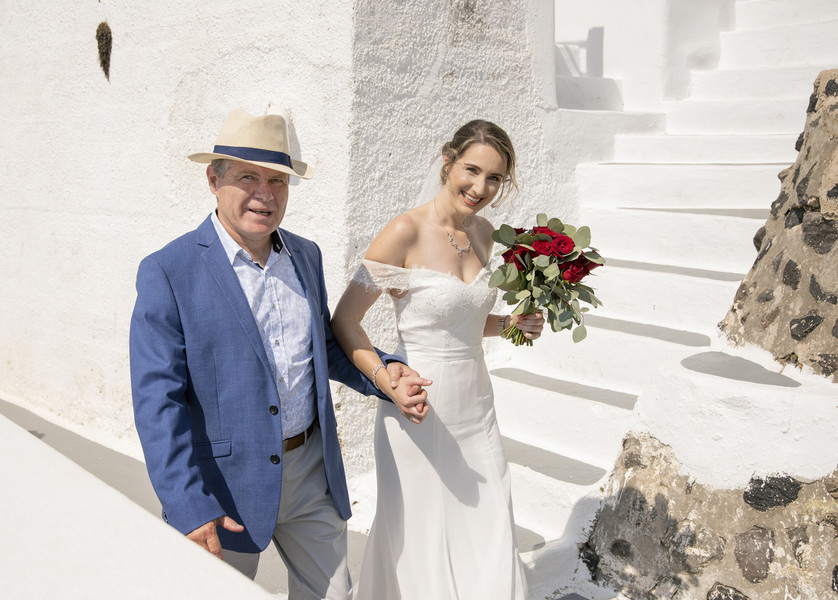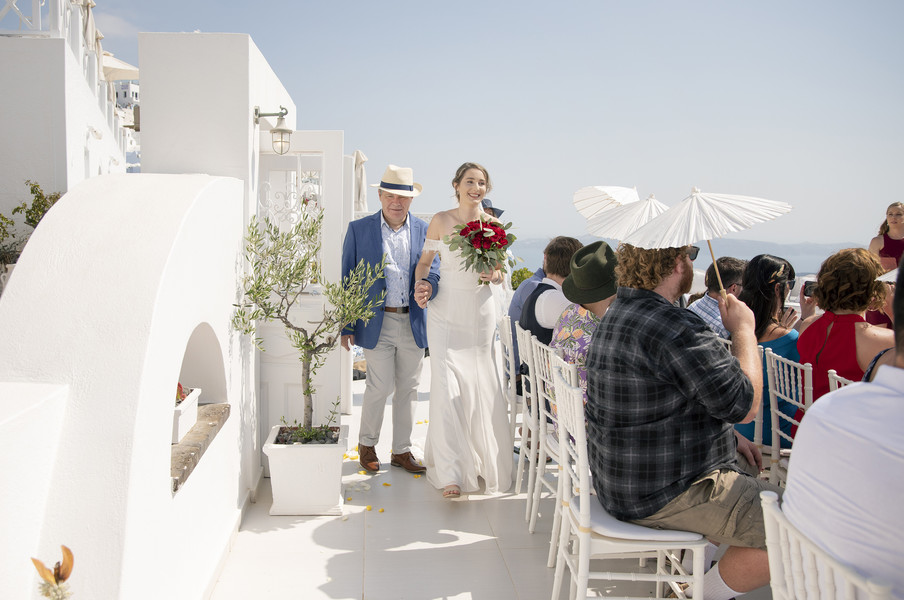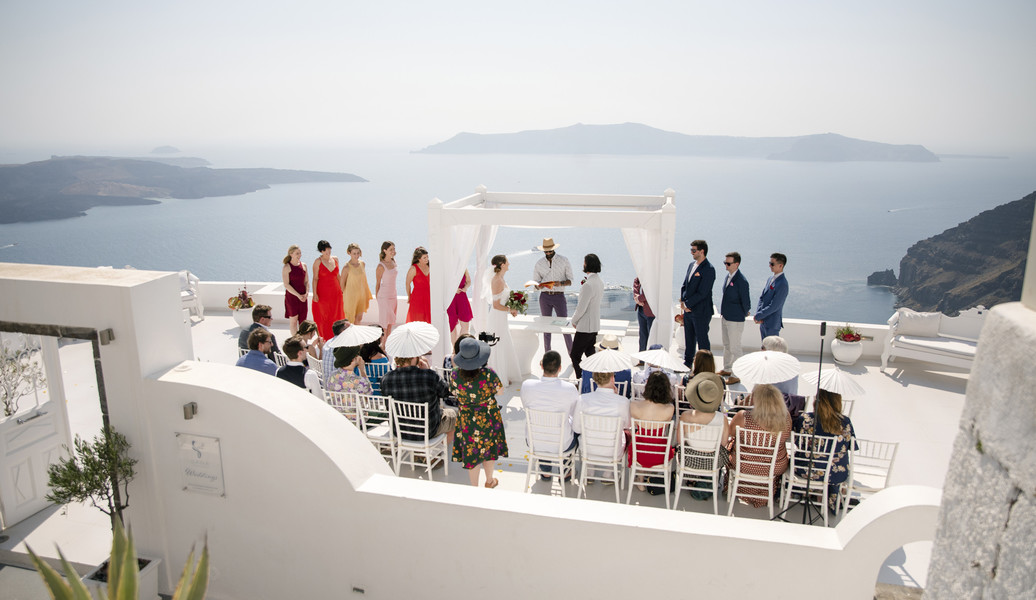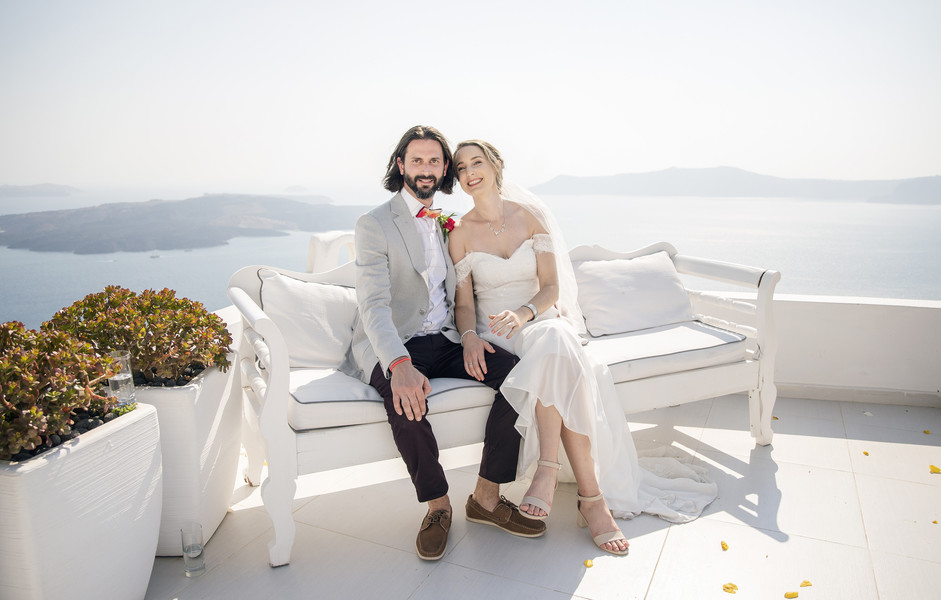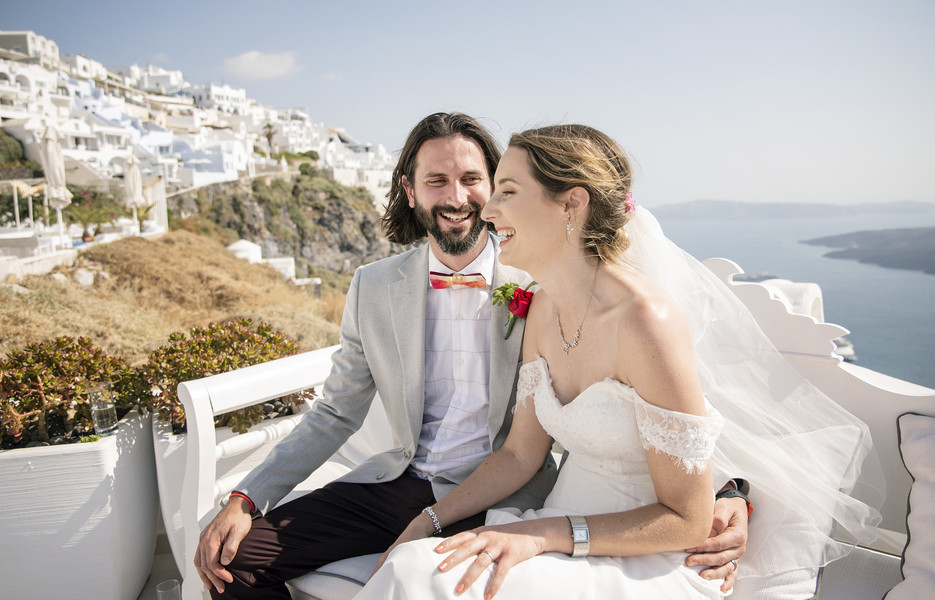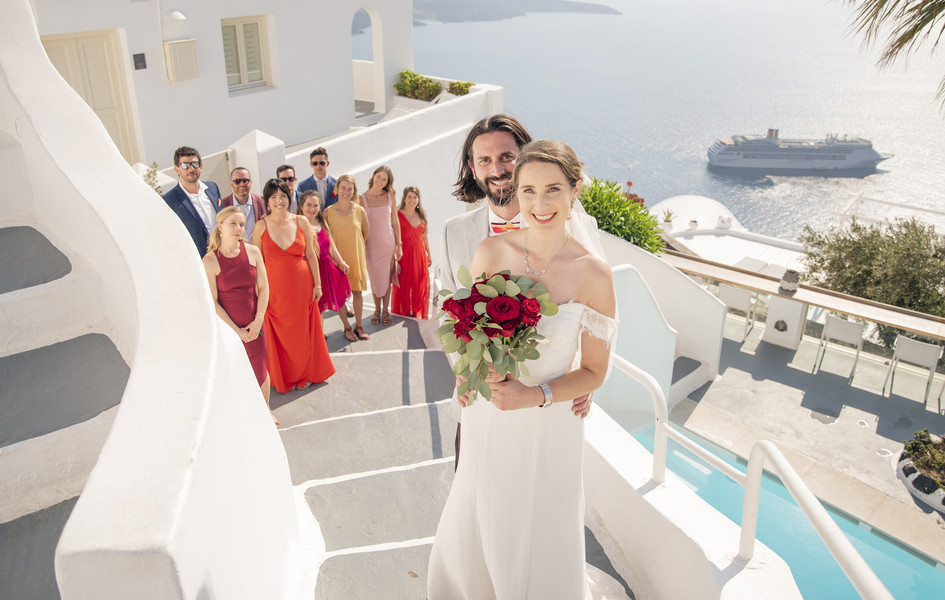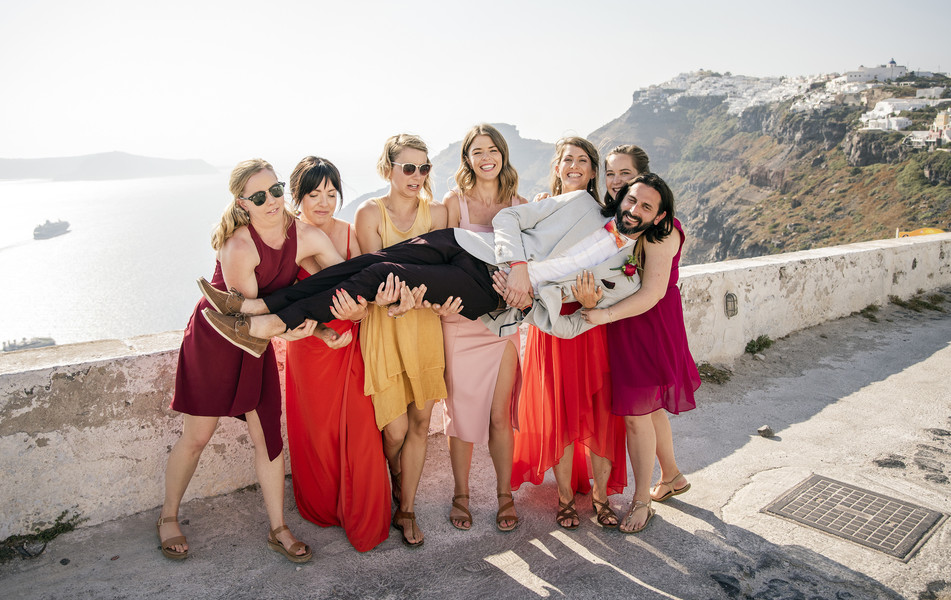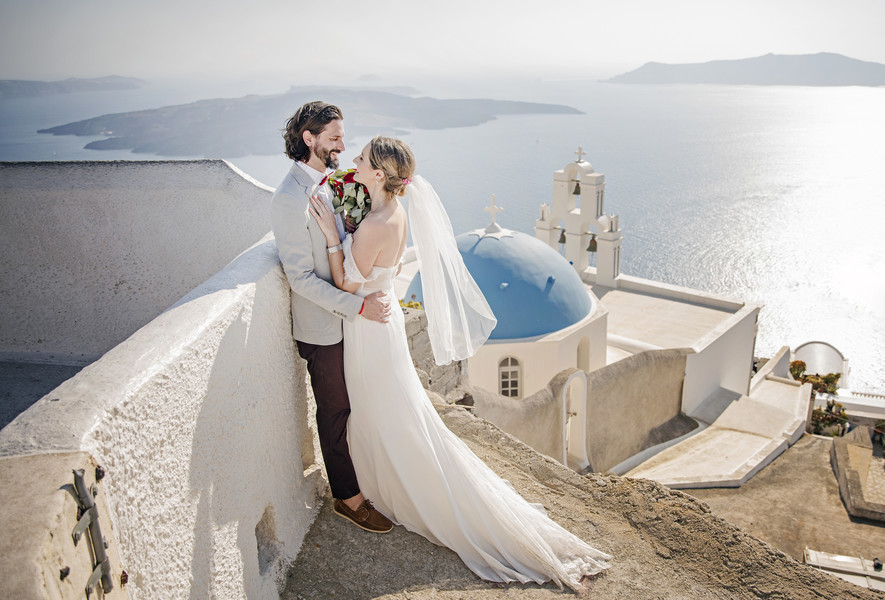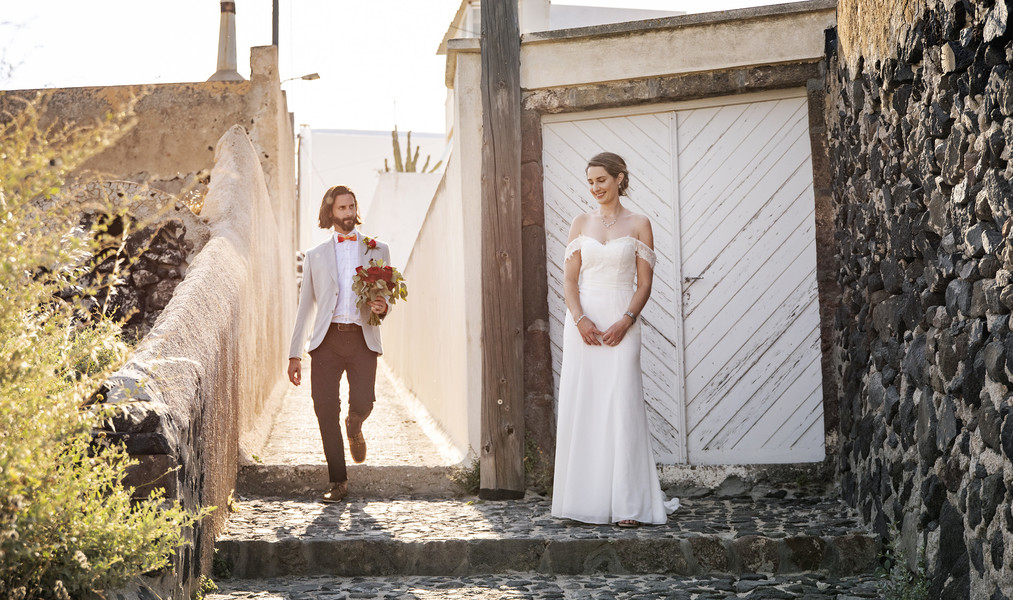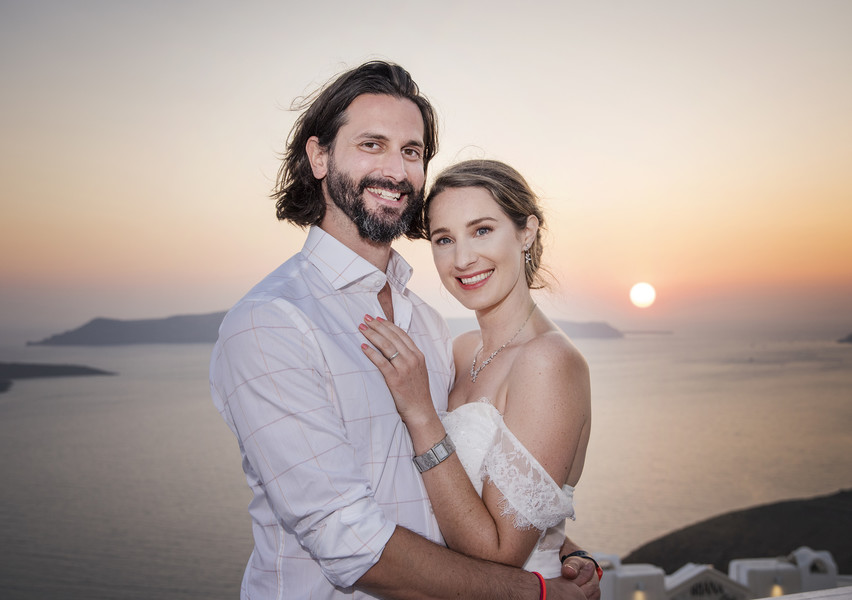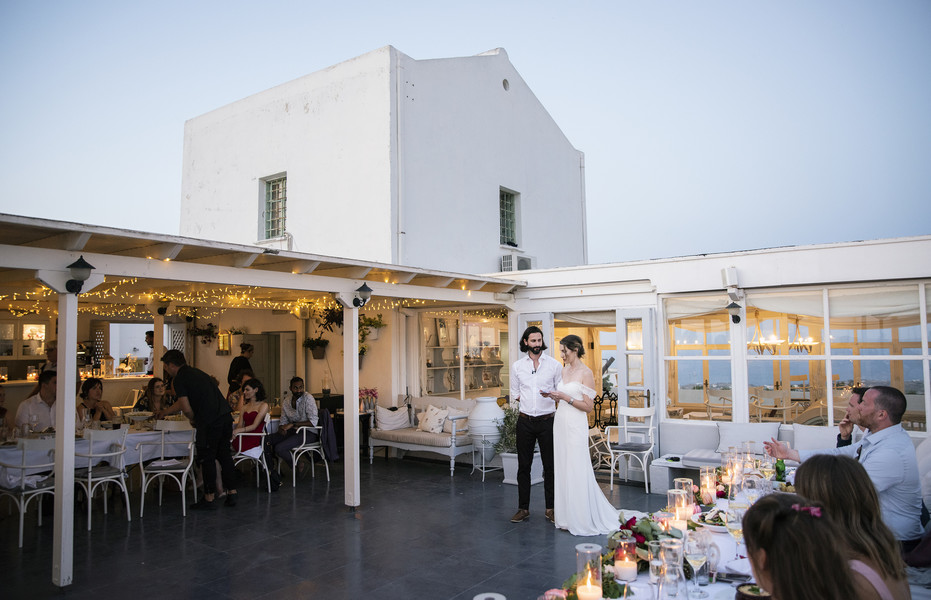 From The Bride
Q: Tell us about your wedding! What was the inspiration behind your day? Did you have a specific theme, style or color palette? Did you incorporate any cultural or religious traditions in any part of your day?
A: Our inspiration was that we wanted to go to Greece, but didn't particularly want to have a wedding, and since half the family wanted one in Canada and the other half in Australia, the compromise was Greece! We wanted it as simple as possible, choosing only a few traditions that we thought were fun to include.
Q: Did you personalize the day in any way (food trucks, guest entertainment etc.)? What were some of your favorite parts of your wedding?
A: We had a lot of our friends help with the day, like asking a friend to be celebrant, making a fun personalised speech. Our vows were our own, and my bridemaids and friends did my hair and makeup for me. My parents and relatives organised the Loukomades from a local bakery to have as the wedding cake which I loved. Our celebrant got us to play a surprise game which was great fun, and the speeches were all fantastic.
Q: Let's talk fashion. How did you both choose your wedding day look? Describe the looks in detail.
A: As soon as we got engaged (2 years prior to the wedding) I went online and bought a cheap dress I liked. It turned out great with a liytle bit of altering. Tony waited until the last minute to sort his clothes, we had very different ideas on his style but he went with what he liked in the end, trying to keep it "summery".
Q: How did you meet? Tell us about the proposal.
A: We met while I was travelling through Canada in 2011; Tony employed my friend across from where I worked in Niagara Falls for some travelling cash. He eventually moved to Australia about 8 months after we parted. The proposal was while hiking in Yosemite National Park on the way back to Niagara Falls for a visit about 6 years later. Halfway up a waterfall climb he knelt in a puddle and yelled the proposal since the water was so loud. I had always said I didnt want a nice ring or a wedding, but I did want a spectacular proposal, and he knows how much I love waterfalls.
Q: What was the most anticipated or special moment of your wedding day?
A: Just having everyone in Santorini from different corners of the globe was amazing, especially since many of our guests have little or no travel experience and were very nervous. The scenery was spectacular, the sunset and dancing was amazing. Hearing Tonys vows for the first time in front of everyone was very special. Also the food was awesome and there was far too much of it.
Q: Do you have any wedding planning or marriage advice that you'd like to share with other couples planning their day?
A: It's incredibly difficult, but try your best to do what you want to do, rather than what everyone else wants you to do! It's impossible to keep everyone happy so you might as well try to enjoy yourselves the best you can.
Wedding Video

Associated Vendors
Cinema and Video: SvenStudios | Accommodations: Altemar Suites | Event Planner: Bliss Weddings & Events Santorini | Dress Designer: JJ's House | Ring Designer: Anvil Rings | Ceremony Location: Dana Villas | Reception Venue: Ampelos Greek Restaurant