Carter and Kelsey's engagement session photographer, Taylor Jones, definitely knows what he's doing. The couple's photo is my cup of tea that airy feeling mixed with a minimalistic vibe. Taylor was the one who styled the couple. He wanted them to be simple and casual; something that wouldn't clash with the scenery or their expressions. I love every bit of this shoot, from the forest to the beach as they snuggle in a blanket. That moment felt warm and intimate. Kudos to Taylor for a job well done. And best wishes to our lovely couple, Carter and Kelsey!
Click image to enlarge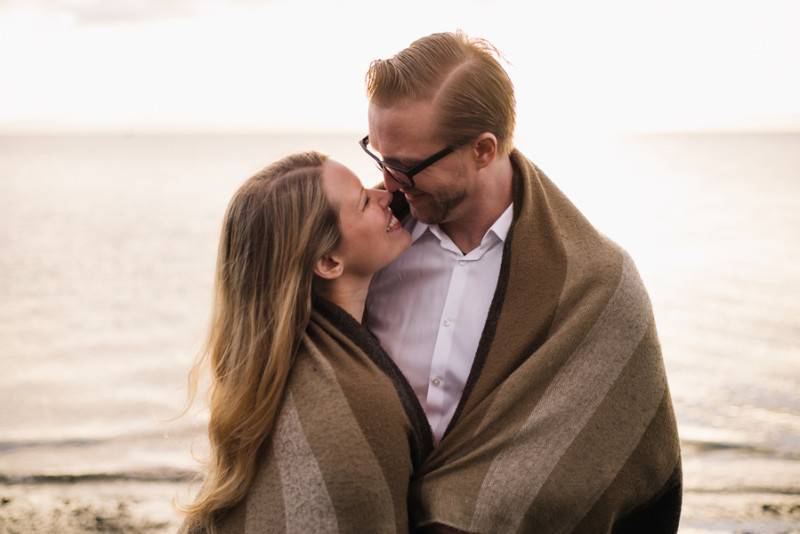 1

Like. Click to Vote
>
Outfit Inspiration:
I did minimal styling for the wardrobe. I told them to dress casually with no big patterns so that it would distract from their expressions or the scene
Advice For Couples:
I tell my clients to live in the moment and I do my best to make them feel comfortable by making conversation. I don't do many hard poses, I prefer more natural looking and casual poses.
VENDORS
Photographer: Taylor Jones Photo
Reception Venue: Golden Gardens Park Bathhouse