Sir, yes, Sir! Affirmative that this matrimony on a sunny summer took the hearts of those who love bravery and gentleness in one story. Chris, who is a Marine took the heart  of his princess, Tara, in a ceremony and a celebration inspired by the traditions of a Marine Corps wedding. It would have felt wonderful and proud to walk along an aisle of swords and flowers. I guess, this could be one of your wedding inspo list, yes? Good!
Click image to enlarge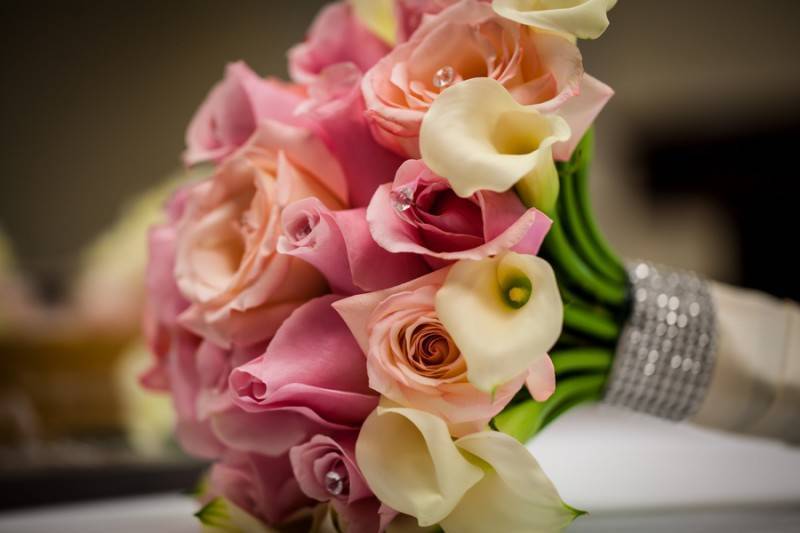 1

Like. Click to Vote
>
Extra Special Wedding Details
The Princess and the Marine: This wedding shows the classic princess and Marine wedding from beginning to end. The wedding was traditional with some ceremonial USMC aspects to it and this album does an amazing job of catching all of the details to it.
Modern and Sophisticated: We both really like more of a clean, modern look to things so it was easy to choose wedding decor that we liked. The venue had black chandeliers as well as black light posts outside which we loved so we incorporated some black modern accents into our wedding decor. We kept a more modern theme of decor while incorporating Marine Corps traditions throughout.
The Wardrobe Inspo: With Chris being an active duty Marine and the USMC being such a big factor in our lives, we felt that it needed to be represented in the wedding. It was an easy decision to have the men wear their Dress Blues. I always knew I wanted a princess gown with lots of bling! When I tried on my gown (Allure Style 9120) I knew it was perfect.
Tips From The Bride
♥ We found lists and spreadsheets to be very helpful throughout the process. Making a guest list in a spreadsheet format with everyone's addresses listed really came in handy when sending out RSVPs and invites! One hack that we used was writing in invisible ink on the back of the RSVPs. This was helpful in case someone forgot to write their name when they sent it back to us. We also filed everything! Having all of the contracts, bills and paperwork filed together helps you keep track of where you are in payments and planning!
♥ Start planning early! Even if you just get small details out of the way that will be less you have to worry about towards the end!

Wedding Budget
$22,000
❤ ❤ ❤
VENDORS
Photographer:  Velvet Crown Photography
Makeup Artist: Bombshell Makeovers
Event Venue: Vista Lago Ballroom