Manuel ♥ Lauren
Lauren was attending her cousin's wedding in Maui with no inclination whatsoever that her then boyfriend would follow and propose to her at the beach the next day! Lucky for Lauren everything was caught on camera — you can see how genuinely surprised and happy she was.
Click image to enlarge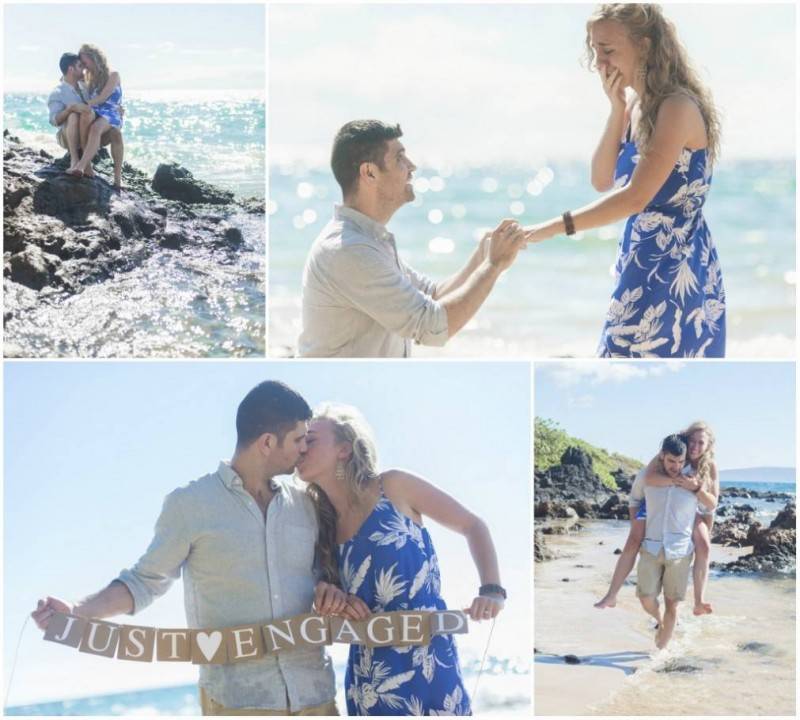 3

Like. Click to Vote
>
Details That Made This Engagement Session Extra Special
The proposal. Little did Lauren know she'd get the surprise of her lifetime at the wedding she was attending. She got a proposal. Her long time boyfriend flew to Maui and followed her. Everything was brilliantly captured! They will surely look back at this moment and tell their kids the story that'll melt your heart. After the proposal, the two went on and had an engagement session to commemorate the special day!
The location. The beautiful beach of Maui made a perfect backdrop for these two. I love how the sea was glistening in the sunlight. Sparkling and glittery for the special moment!
A Tip From Lauren
I think a good tip to remember for couples who are getting their engagement photos taken is to be yourselves! Have fun with each other! Don't worry about what your photographer is doing. Enjoy the time you get to spend laughing, kissing, and staring into each other's eyes! 😉
VENDORS
Photographer: Trish Barker Photography