A bohemian Oceanside destination wedding took the hearts of the 22 guests who undoubtedly enjoyed the intimacy and fun of Kelly and Kalin's special day. The default one-day wedding ceremony was omitted as they chose to celebrate theirs in a week-long basis. Of s'mores on bonfire, pool-bars, and the beach. All of these were beautiful, topped with Kelly on her knee-length lace dress and a flower crown, I'd say that this is a total bohemian alert! I know you want this, baby!
Click image to enlarge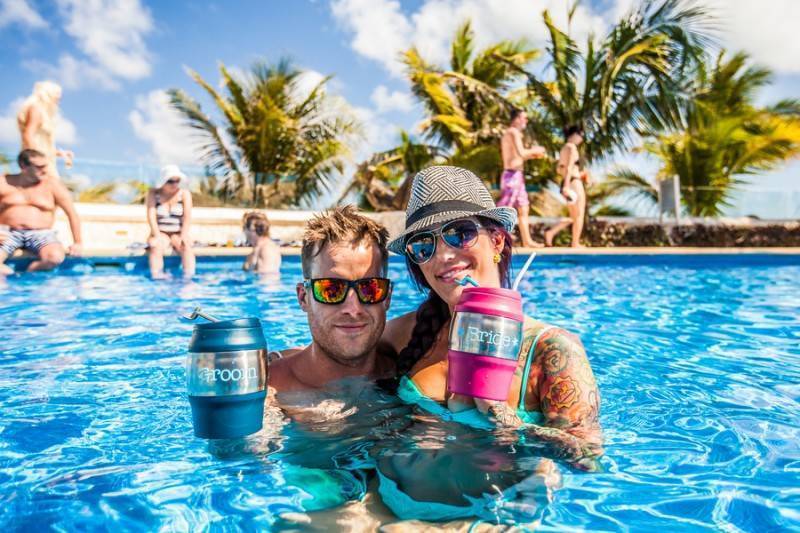 4

Like. Click to Vote
>
Extra Special Wedding Details
Friends and Family: Our day was extra special because it was only our closest family and friends. I loved knowing that we had a connection to each and every person that attended our wedding as I always wanted it to be small and intimate. Total of 22 people including photographers.
The Relaxed Bride: The resort took care of absolutely everything and my photographers snapped photos of us all day from morning till night. It was the most relaxing morning ever for me. I've heard of brides being all stressed out and I'm so happy that wasn't my case.
Pool and Beach Day: We sat in the pool with the girls for majority of the day until a couple hours before we started to get ready to hit the beach. I love knowing I didn't pull a Bride-Zilla on my family.
Tips From The Bride
♥ Relax. The resort will take care of everything. Unless your worried about every last detail I think a destination wedding is the way to go nowadays. It ended up being such a beautiful simple relaxing day.
♥ I think as long as you have experienced photographers (ours were amazing) and resort they will help make your day stress-free.
Wedding Budget
$10,000 – $20,000
❤ ❤ ❤
VENDORS
Photographer:  Deep Blue Photography
Reception Venue: Azul Sensatori by Karisma
Event Planner/ Location: Azul Sensatori Hotel
Caterer: Azul Sensatori Hotel