There is no stopping people in love! Love is never cancelled even when Covid-19 is saying 'no' to the big ball, as an elopement now, grand reception later, is always an option. Couples may opt for an elopement-themed wedding with venues like the serene, sun-kissed beach, the snow-clad mountains, the mighty waterfalls, the sand dunes, a luxurious cruise and wherever your creative mind brings you. Today's feature is a fruit of the labor of wedding vendors who came together to pull off this fairytale-like styled wedding.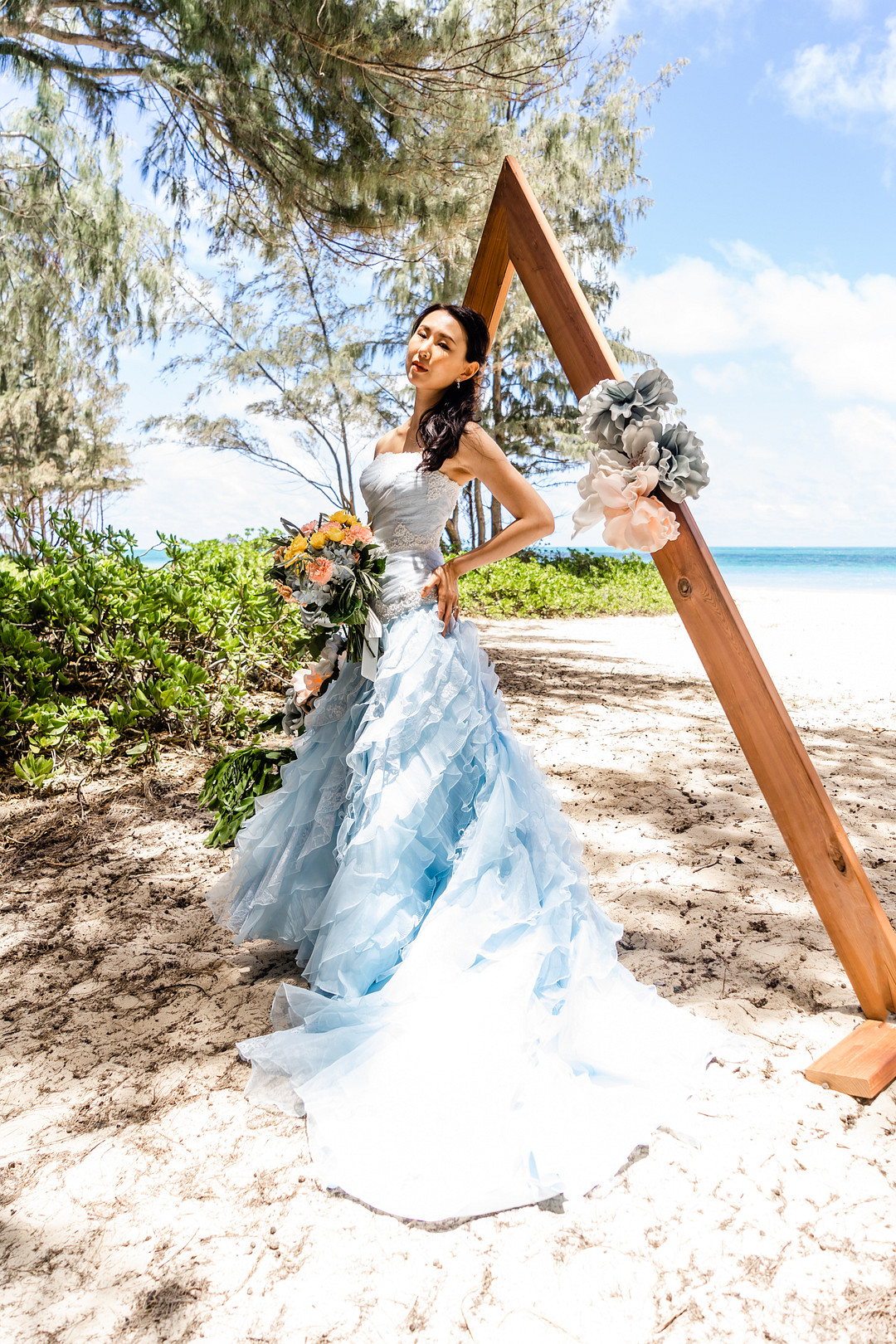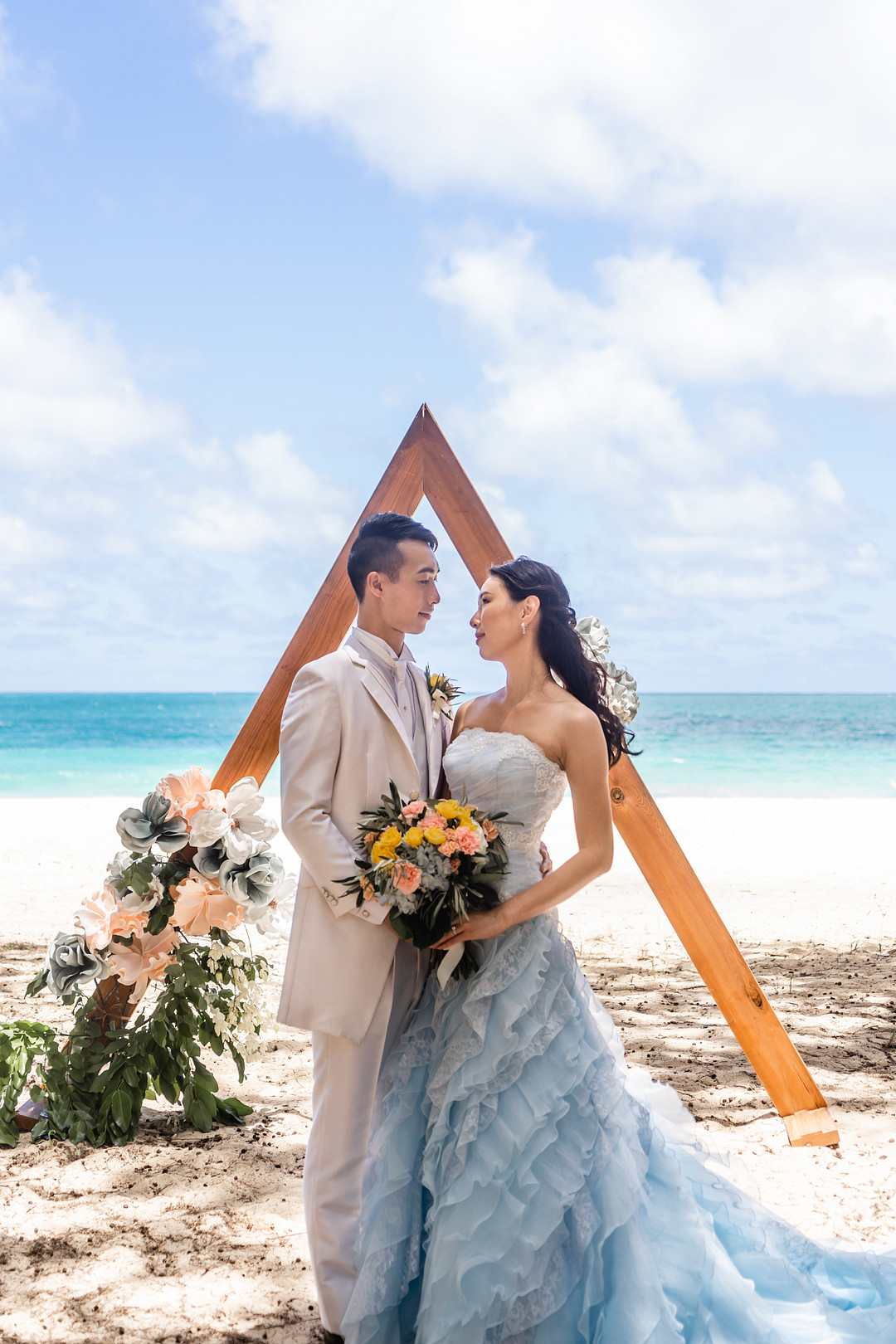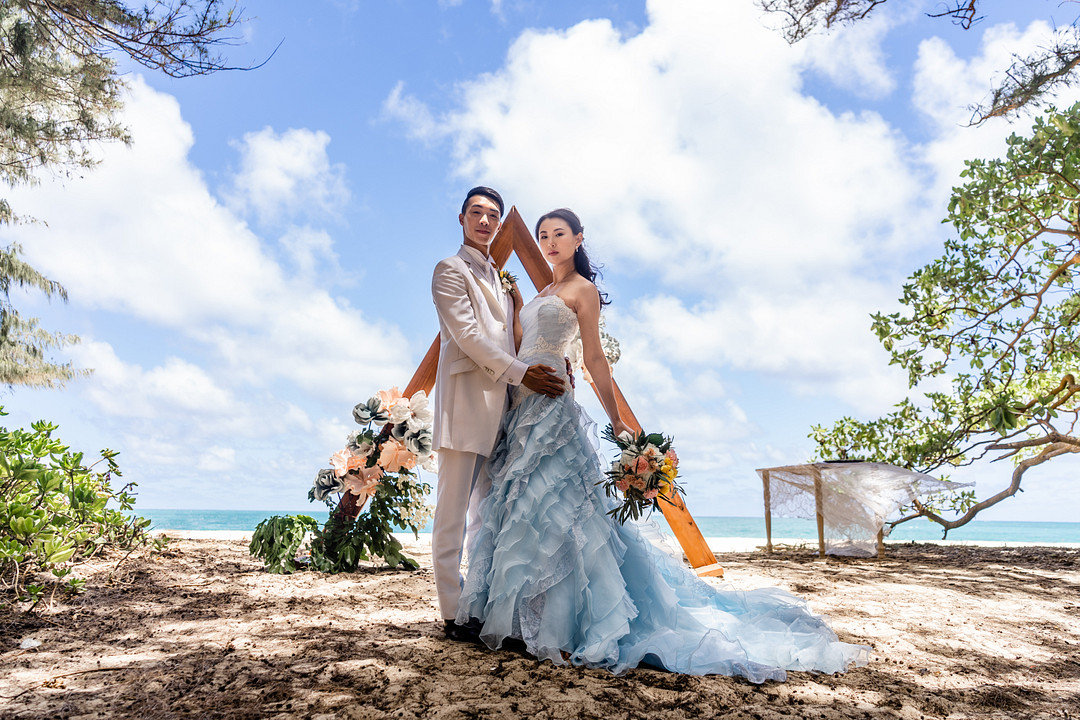 Nature's beautiful arching branches and embracing ocean color pallet accentuate the natural picnic table design.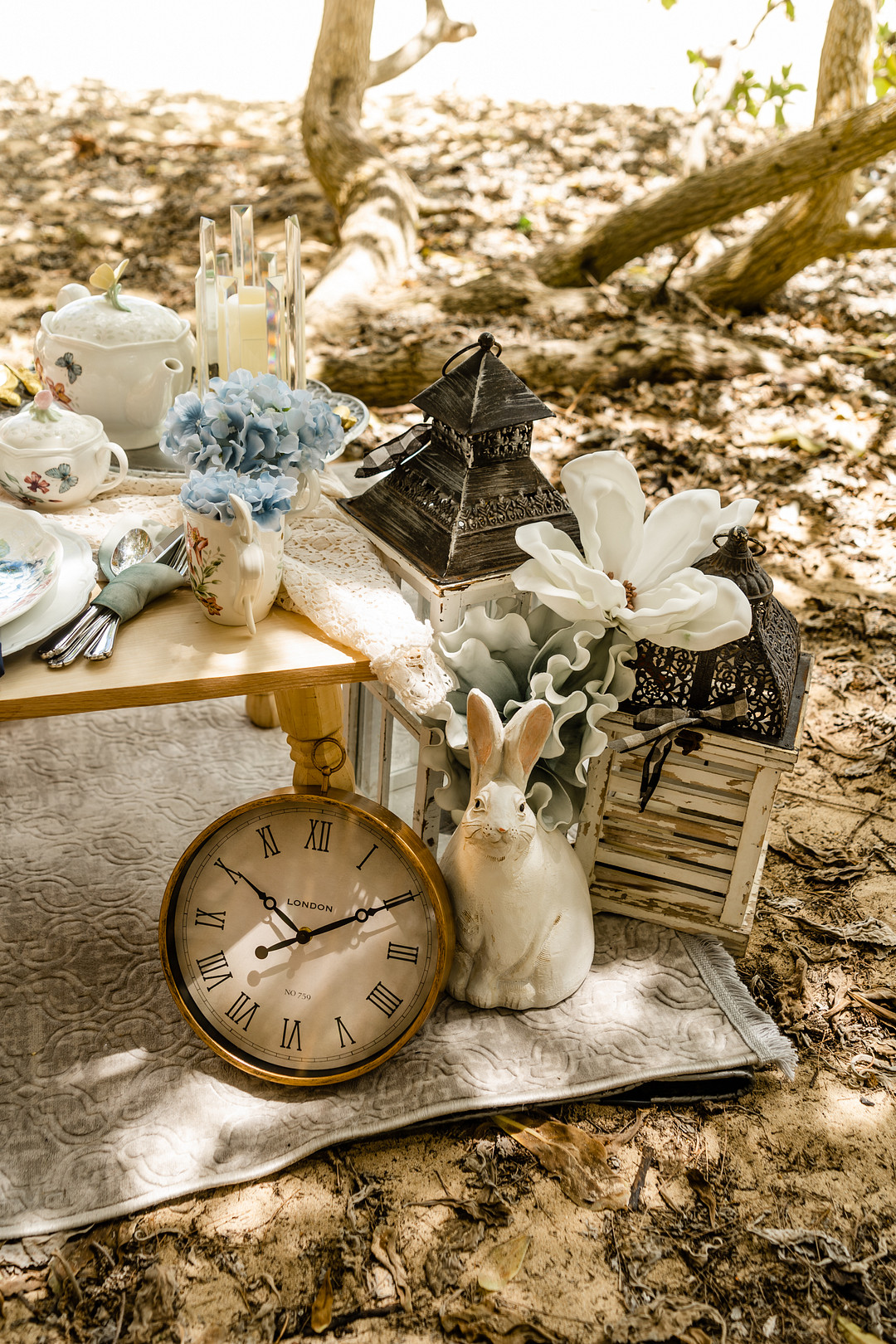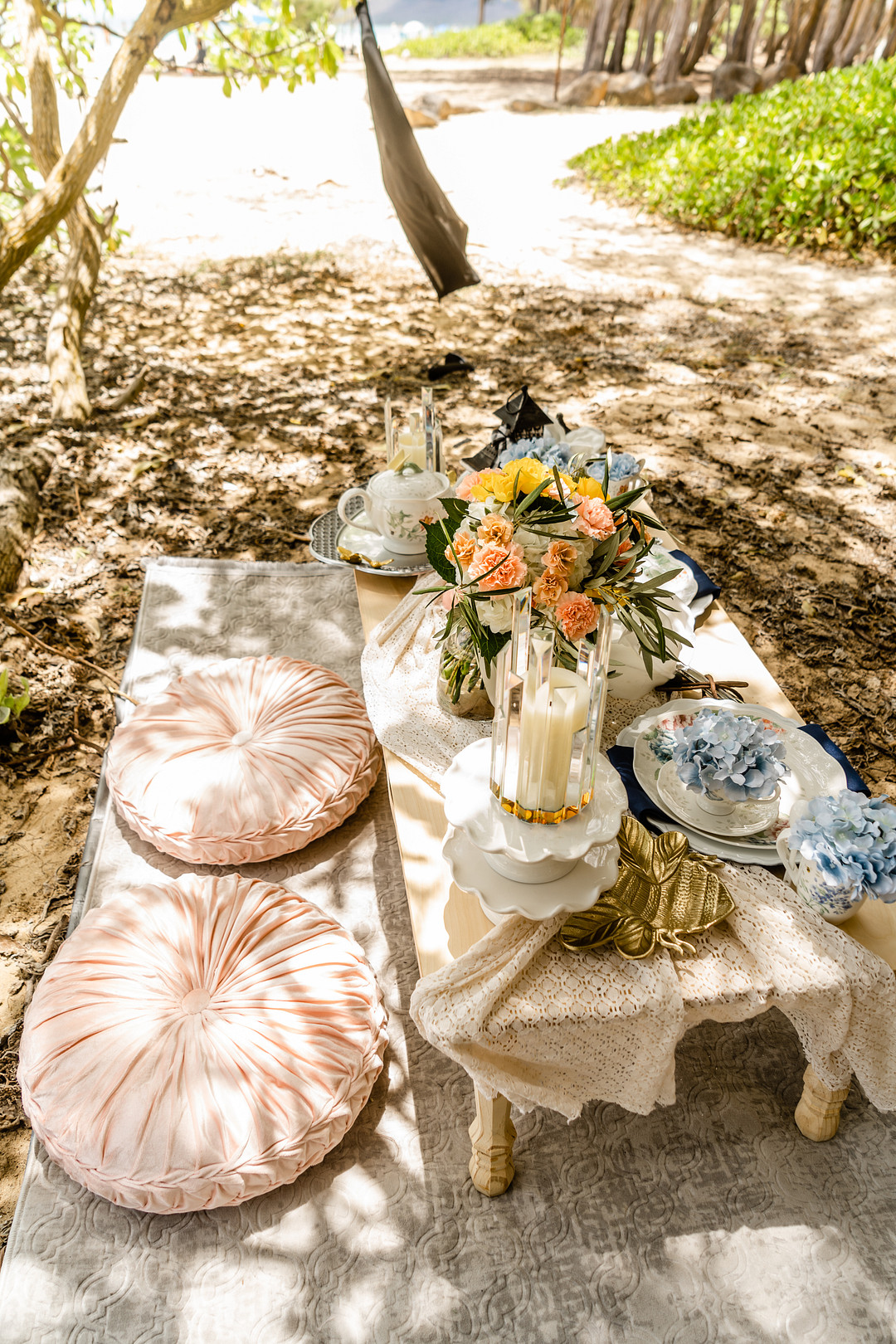 The fresh hydrangeas flower bouquet from Hanapua Flowers, draped lace tablecloth, and cake themed 'Alice in Wonderland' centerpiece of Madcakez make for a sweet tablescape.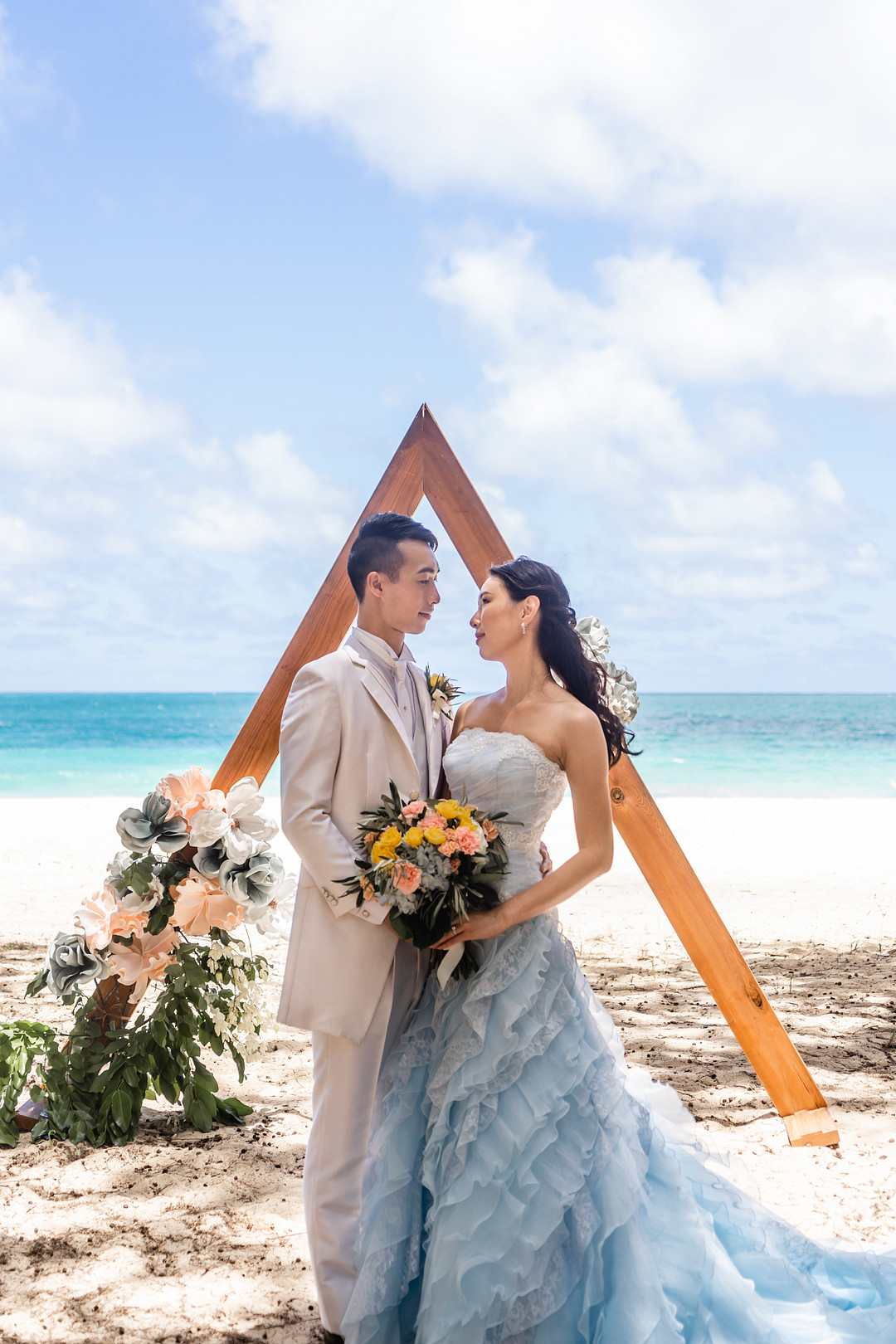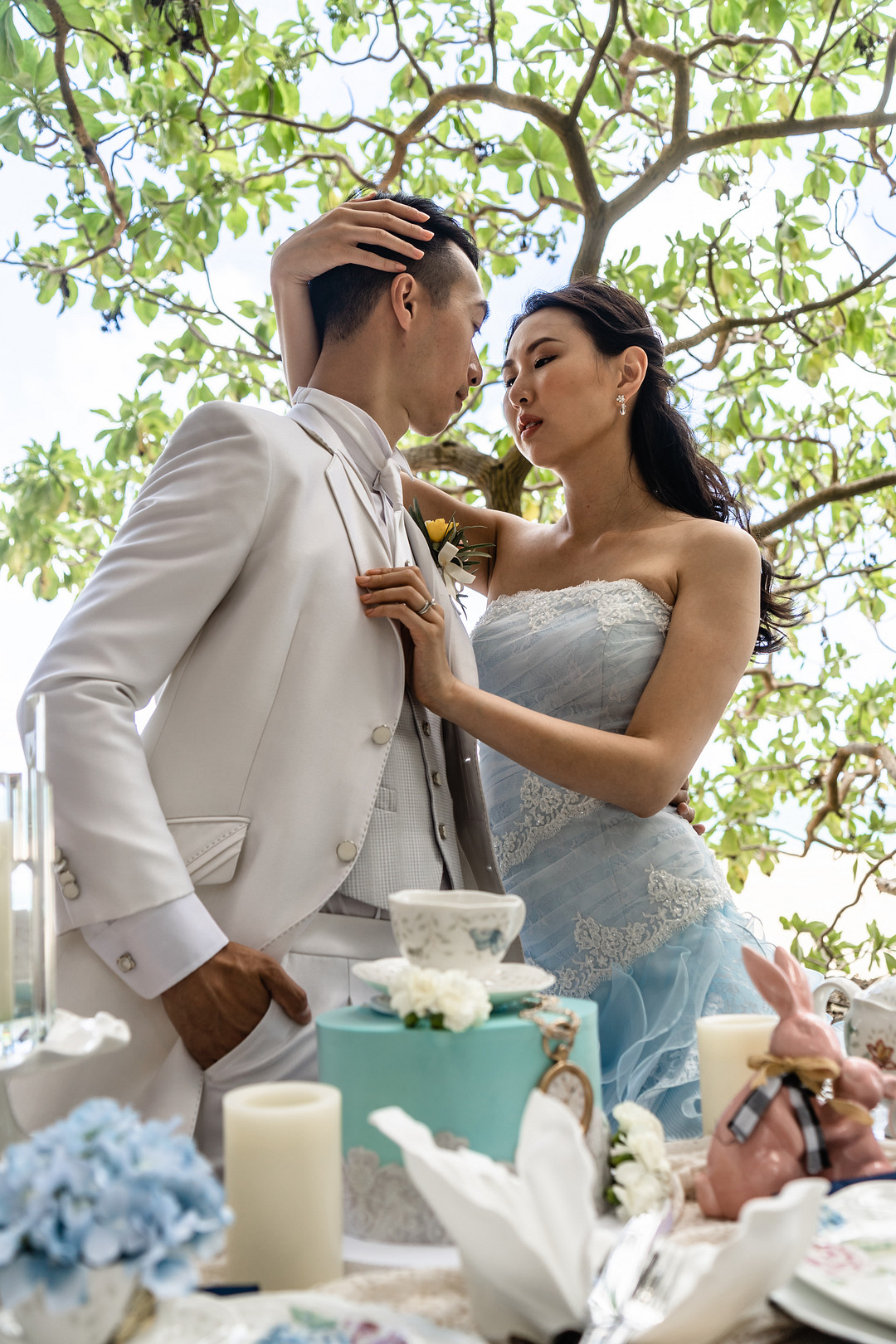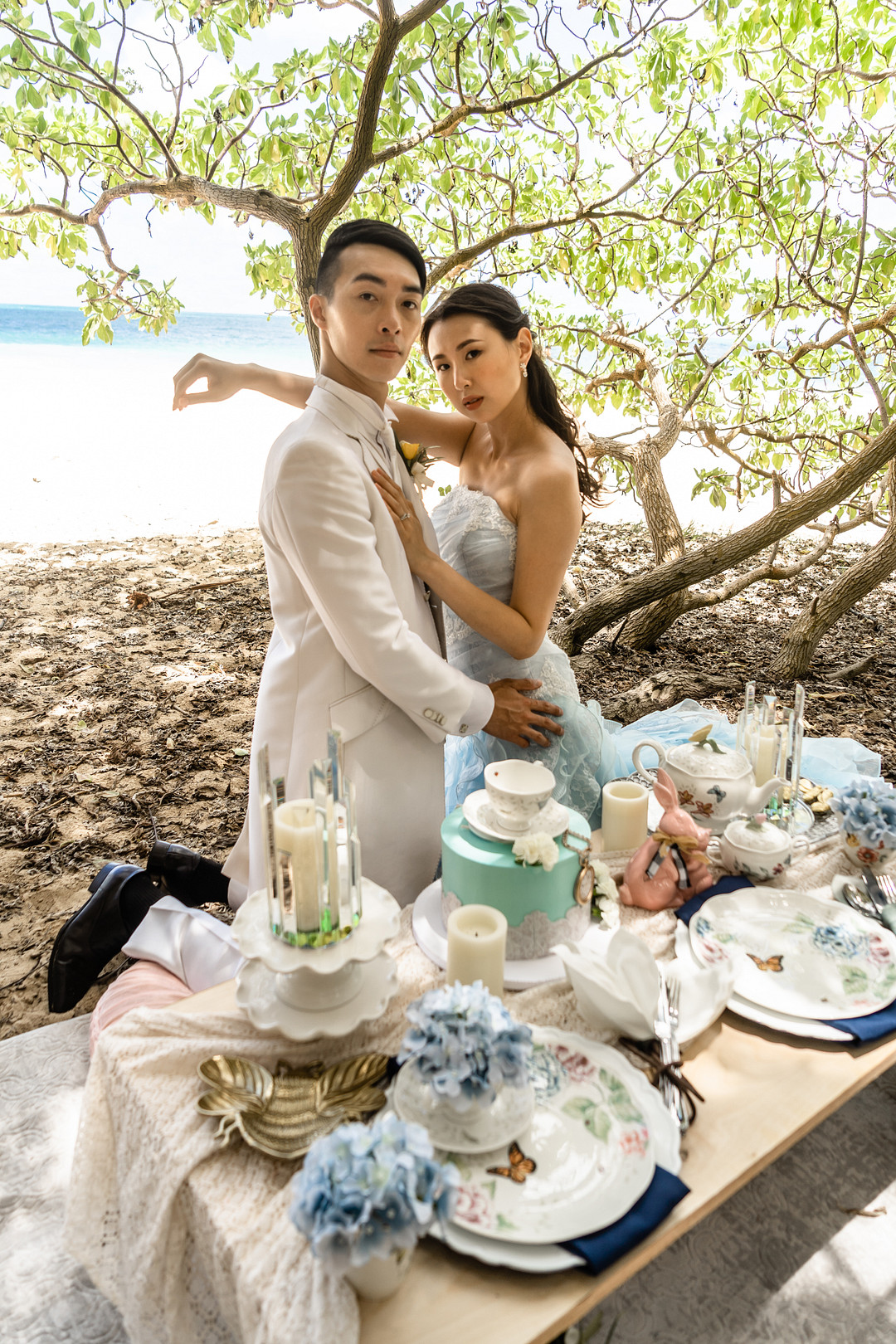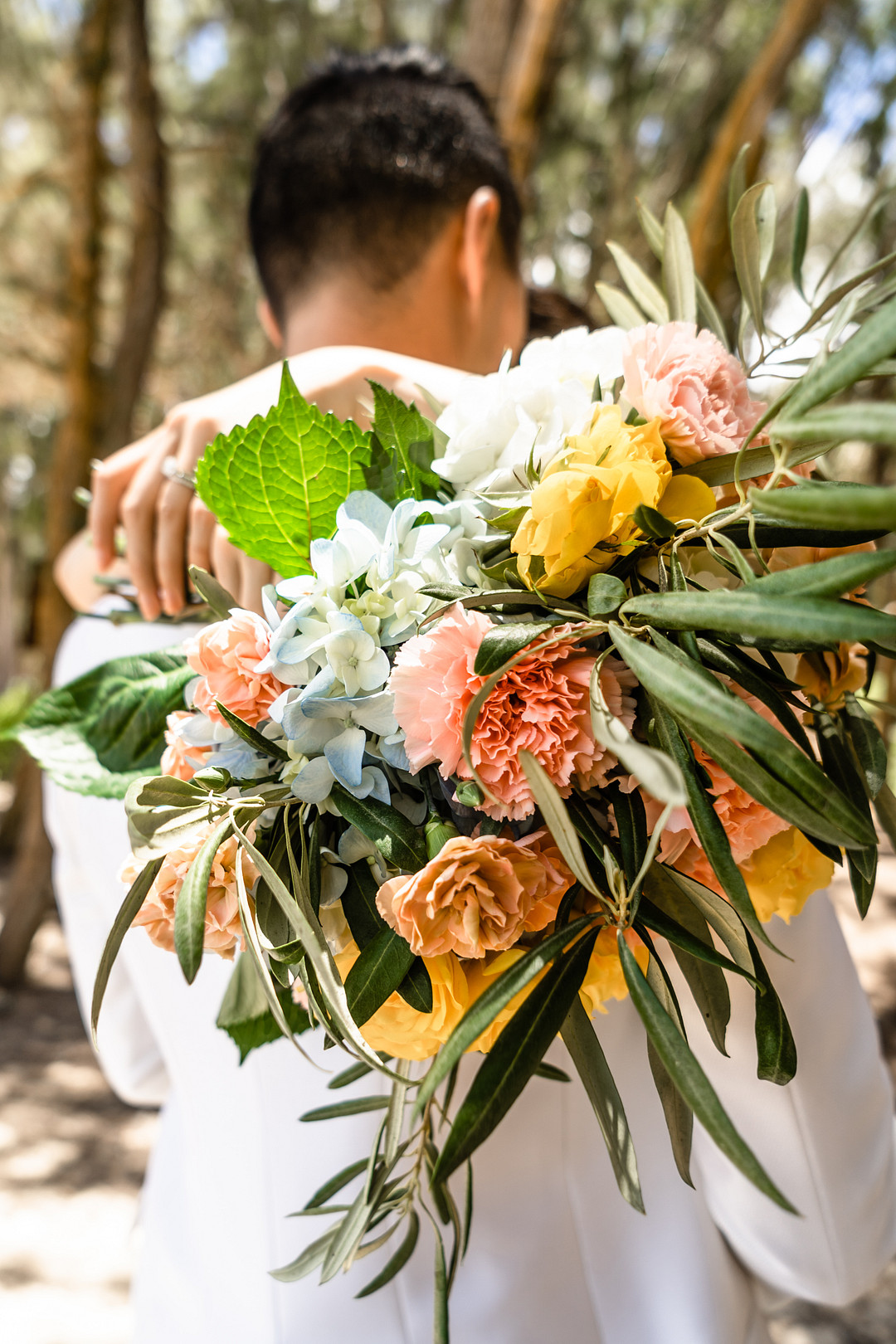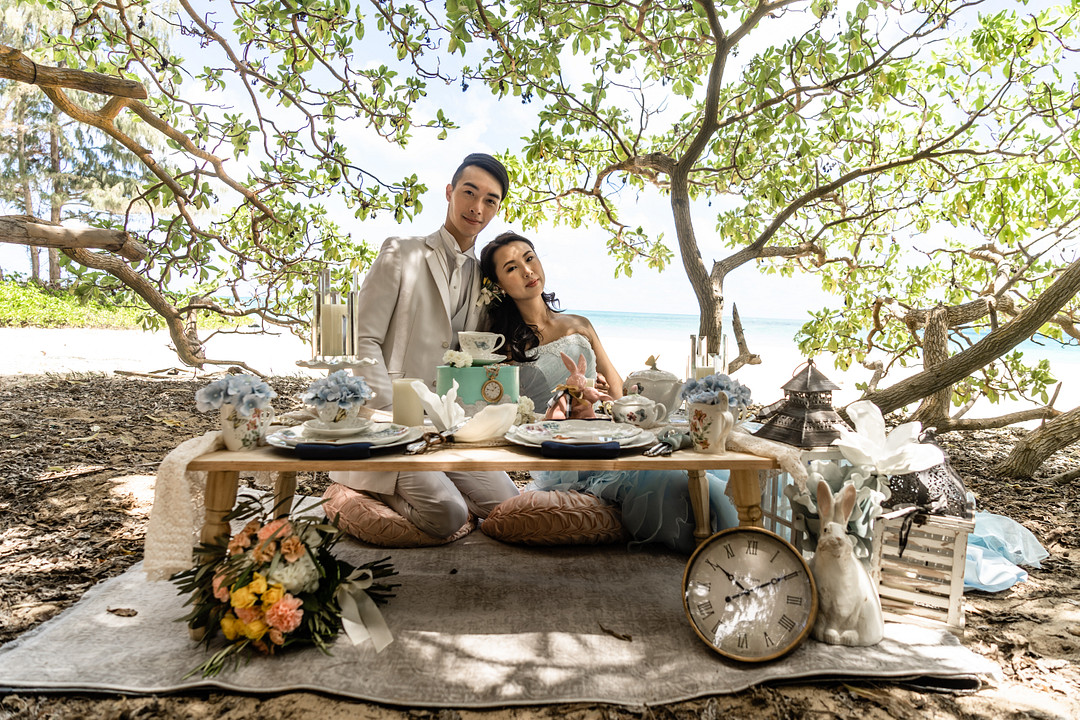 The naked seascape is transformed into an elegant tea party through the whimsical designs on the teacups to the blooming florals on the plates, to scattering butterflies and even the little bees hidden in plain sight.
What's your favorite detail? Tell us in the comments below!
Associated Vendors
Event Designer: Something Borrowed Wedding | Dress Store: Something Borrowed Wedding | Makeup Artist: Cheeks Hawaii | Cake Designer: Madcakez | Floral Designer: Hanapua Flowers | Other Location: Waimanalo Beach | Event Planner: Something Borrowed Wedding | Photographer: ShayneG Studios