A beach wedding can be magical, but how about a beach proposal, too?! We're so excited to share the most perfect beach proposal story, details on her gorgeous ring, and tips on how to save big for your beach wedding.
The Proposal Story
"She thought we were heading to siesta key for a relaxing get away. We arrived around 7 PM and went straight to get a nice dinner on the water," says the soon-to-be fiancee.
"After dinner we went straight to our rental. Little did she know, our very closest friends had already been there all day, decorating, and preparing the rooftop deck. We went upstairs, as I told her we wanted to do a sunset photoshoot from the deck.Once we got upstairs she saw the candles, rose petals, and champagne and knew what was going on. She said yes! After a glass of champagne and some photos, we went down the spiral staircase to find a great surprise party for us with our very closest friends. We then celebrated for the rest of the weekend with everyone."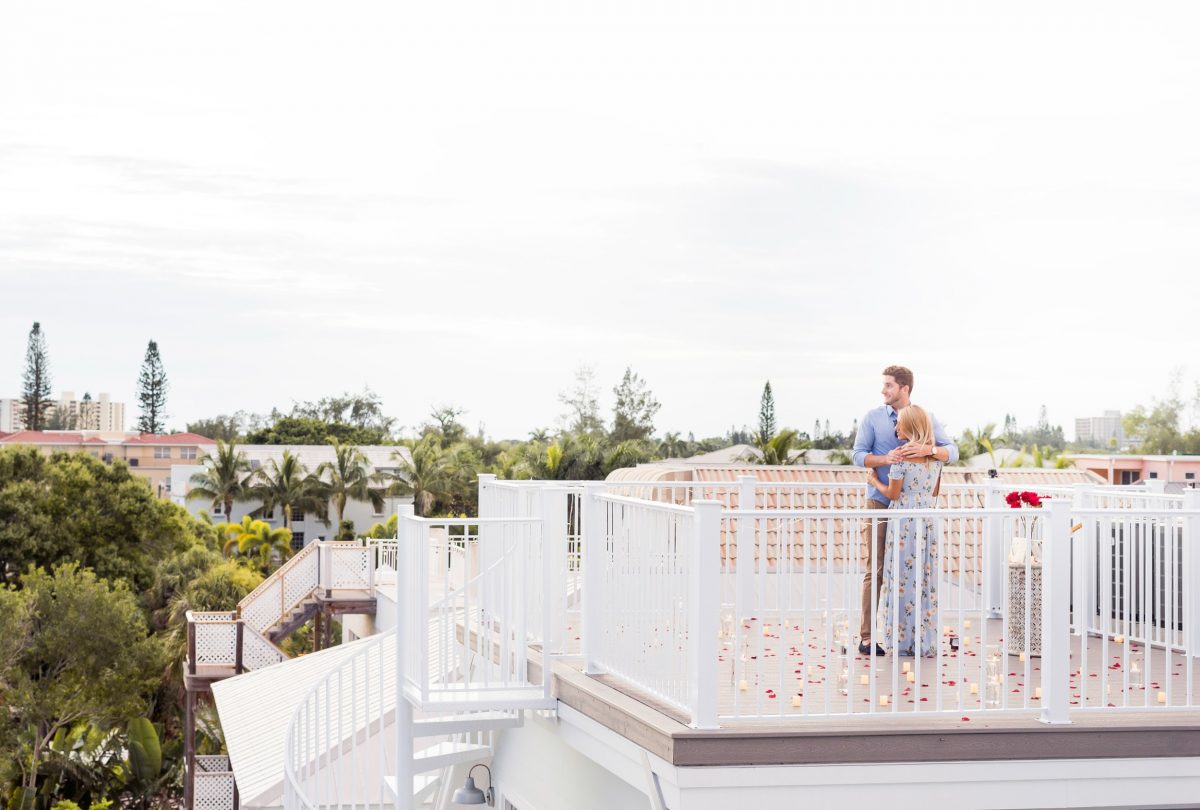 The Ring
Finding an engagement ring with the specifications that you want, in the budget you've set can be hard. After searching google, Jonathan had his options down to 2-3 different websites.
"I found the perfect ring (at the best price) with Clean Origin," he said.
And boy is the ring incredible. A stunning 2.19 carat lab-grown diamond sitting inside the gorgeous Paris Ring setting by Clean Origin.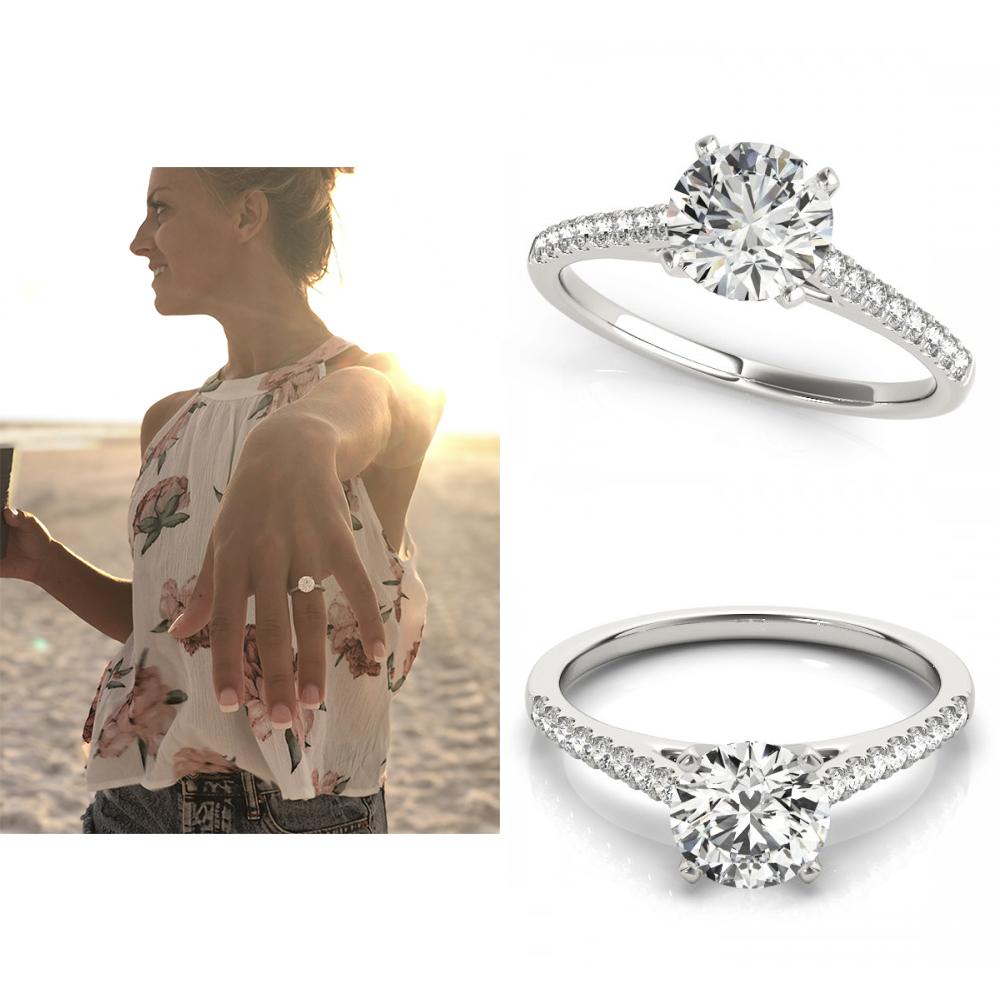 We won't tell you exactly how much this bad boy cost, but we will say that the diamond alone was just about $2k less than a similar ( lower quality) lab-grown stone from Brilliant Earth.
Lab created diamonds are competitively priced for one big reason. The founder and CEO, Alexander Weindling, wants to make sure that you can receive, "the diamond of your dreams, at the price you never dreamt possible."
Lab-Grown Diamonds
Let's take the same stone that Jonathan got for his gorgeous finance, and compare it to the price of a similar mined diamond. Are you ready for this? Over 2.5x the price! And all because the diamond was destructively dug from the ground? You might be scratching your head at this point…as you should be.
Lab-grown diamonds, also known as man-made diamonds, are chemically, physically and optically the same as mined diamonds. Other than a microscopic inscription on a lab-grown diamond that indicates its origin, there's no way to tell the difference.
Millennial age consumers continue to show growing interest in lab grown diamonds, according to a consumer research study conducted by MVI Marketing LLC (MVI) in April 2018. Nearly 70% of respondents in this study said they would consider a lab grown diamond for an engagement ring center stone.
Environmentally friendly, ethically sourced and 20-30% less expensive? What more could you ask for?
And the best part of all, you can now use the money you saved on your engagement ring on your beach wedding! Add some fun water activities for your guests or upgrade your hotel room for the weekend!