Every bride wants to memorialize her wedding with the most amazing photos ever. If you're looking for new and beautiful poses, these 5 may be right up your alley.
Short Bride
If you're shorter than your future hubby, have him pick you up for a sweet smooch. Have the photographer snap a picture of your hubby's feet and yours up in the air!
The Wedding Party
This is another one that involves a fun smooch; you and your hubby in the foreground, but out of focus, and your wedding party in the background cheering you on. It's a great way to include everyone in the shot.
Cute Bridesmaids and Groomsmen
If you want unique photos of the bridesmaids and groomsmen, have your photographer snap shots like this one. The groomsmen are appropriately worshiping the bride while the bridesmaids blow kisses at the groom!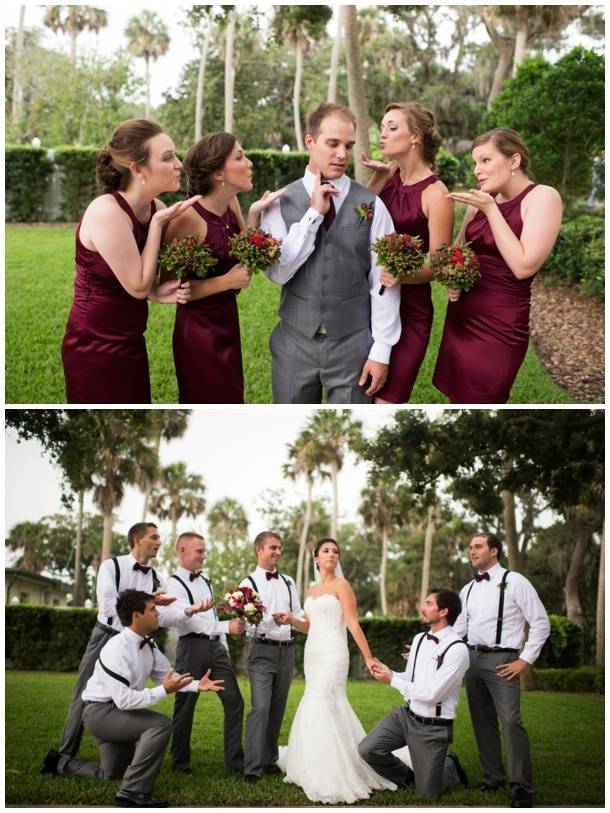 The Beach Silhouette
If you're having a beach wedding, you must grab a sunset silhouette shot like this one. The bride and groom are snuggled close for a smooch while the wedding party celebrates.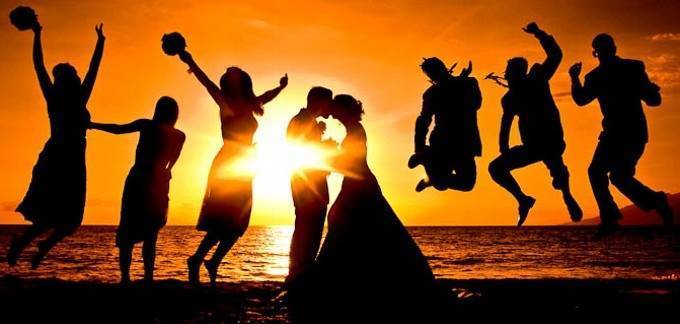 Don't Tell the Groom
If you want a picture of you and the groom before the wedding but you don't want him to see the dress, this is a super cute pose. The groom stands with his back toward you and you can face the camera with a cute pose.
Through The Storm
The tropical storm Bonnie decided to crash Emily and Tommy's wedding party, but the couple didn't mind! In between the heavy rains with the storm, they even got to take some beach photos.
These are just a few of the great wedding photos you can have your photographer snap for the big day.