Whitney and John started out their engagement shoot around Atalaya castle in Huntington Beach State Park. The candles that sat on the sand with nothing but darkness up and round made for a romantic denouement. Indeed, too hot to candle! Let's take it from the future bride as she shares some special details below!
Click image to enlarge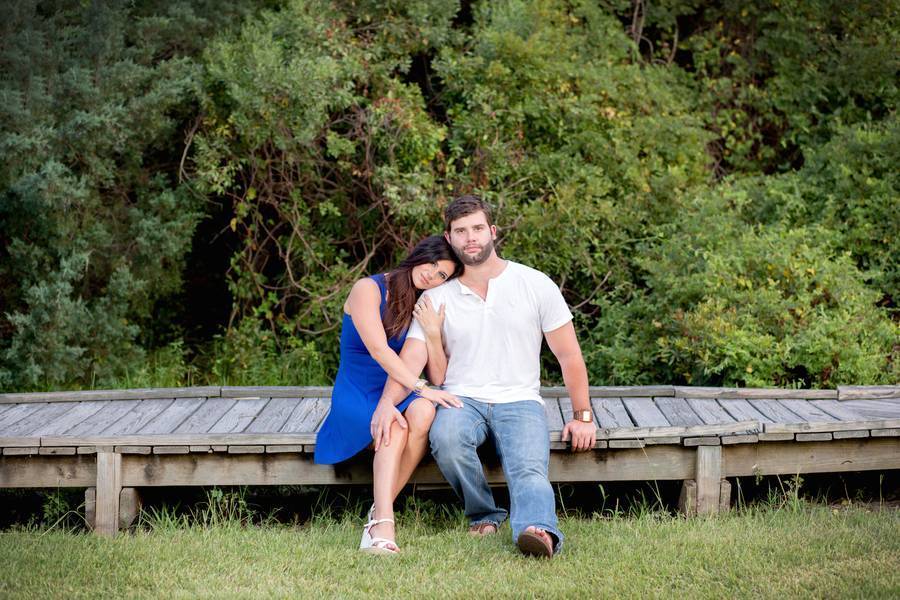 Like. Click to Vote
>
Extra Special Details
The Candles. I saw a photo on Pinterest of a beach shoot with candles and fell in love but the sky and Crystal took that idea to a whole new level!
The Location. I am lucky to live in Myrtle Beach and have so many beautiful places close by but Huntington Beach State Park is truly special it gave us two very different backdrops. The casual photos were shot at the gorgeous greenery around the castle and our more romantic photos were done at sunset on the beach.
Our Photographer. Crystal's photos stood out to me during my search for a photographer, they were crisp and bold and full of color! She works wonders with lighting.
My Best Friend. She was there behind the scenes helping set out candles while we changed, holding equipment during the shoot when the wind kicked up, and keeping us relaxed and laughing.
Words From The Bride
I'm still in the planning phase but so far, Don't compromise on your photographer! I know girls who did and weren't happy with the photos. Our photographer was very knowledgeable she knew how to time the sunset perfect and gave great tips before the shoot and even gave us a book that has helped me so much in the planning process.

Do your research. So many venues were great deals until I started looking at their catering and alcohol costs. We decided to go with a venue that would allow us to hire an outside caterer and supply our own alcohol it is going to save us so much money (like half of what we would have otherwise spent). I also found a site where I could buy tablecloths for less than renting them.

Do things a little bit at a time- Wedding planning is overwhelming,you will constantly think of new details that need to be handled. I've just been telling myself "okay so this week, I am going to get this one thing done" and I try to do something every week. I've also been getting decorations a little bit at a time, so far none of them have even come out of our wedding budget.
Money Matters
$5,000 – $10,000
VENDORS
Photographer: Crystal Lee Photography
Reception Venue: Huntington Beach State Park