Ready for your daily dose of bridal inspirations? Today, we bring you Ellen LeRoy Photography's showcase of Paul and Lindsay's unique nautical themed rehearsal dinner that I know everyone would get head over heels for! I would say that the concept for this event is beyond beautiful and the details are well-thought of! Overlooking Taylor's Creek is the beautiful restaurant/event venue at The Boathouse at Front Street Village. The venue sits just above the marina and has a gorgeous outdoor patio with a fire pit and sunset views out to Shackleford Banks and the historic town of Beaufort, NC. Join me as we swoon over these wonderful showcase and be hooked by love! (You know you want to!)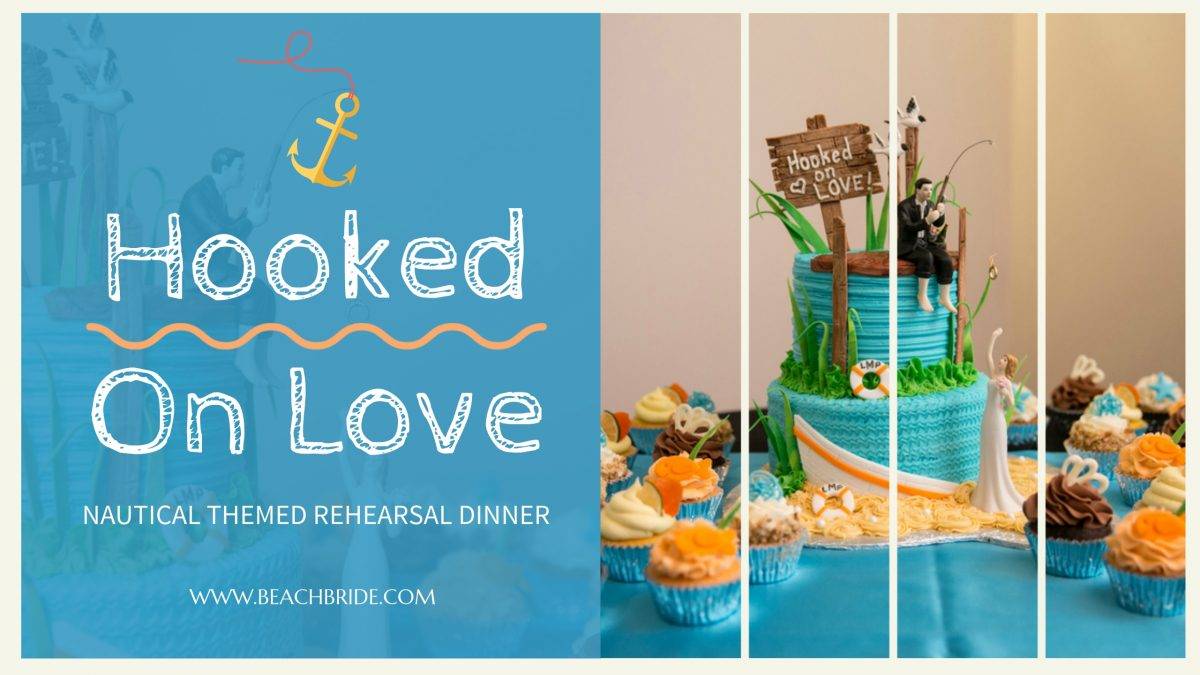 We're All About the Details
The main color for the event was turquoise, which was vibrant and suited the abstract artwork of the dining area.
Paul's mother found so many fishing themed ideas for the decorations, the cake from Kim Cake, cupcakes, party favors and more that I really wanted to share all the clever ideas.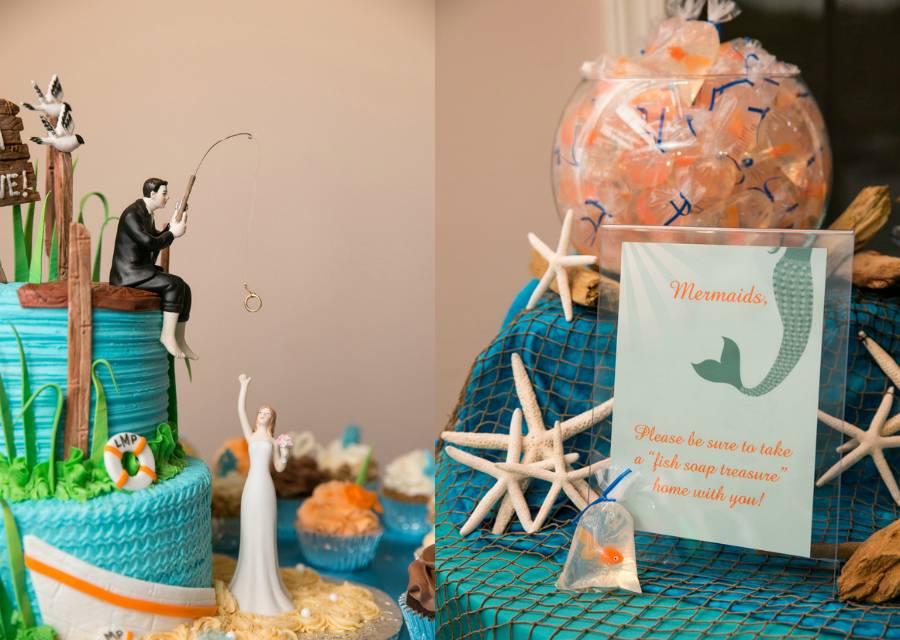 Tables had nautical elements such as fishing nets, starfish, lanterns and shell place card holders, but my favorite decoration were the fishing boat center pieces with live goldfish.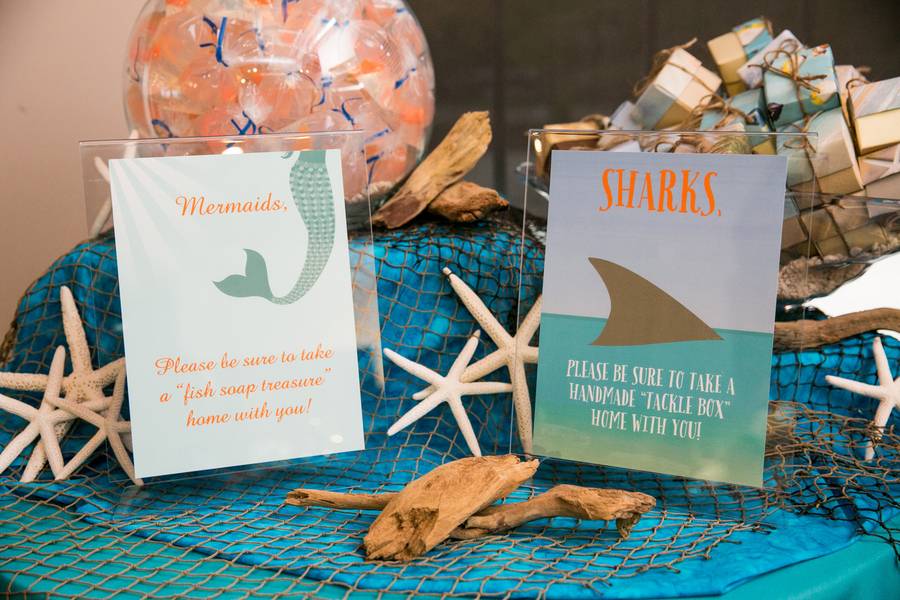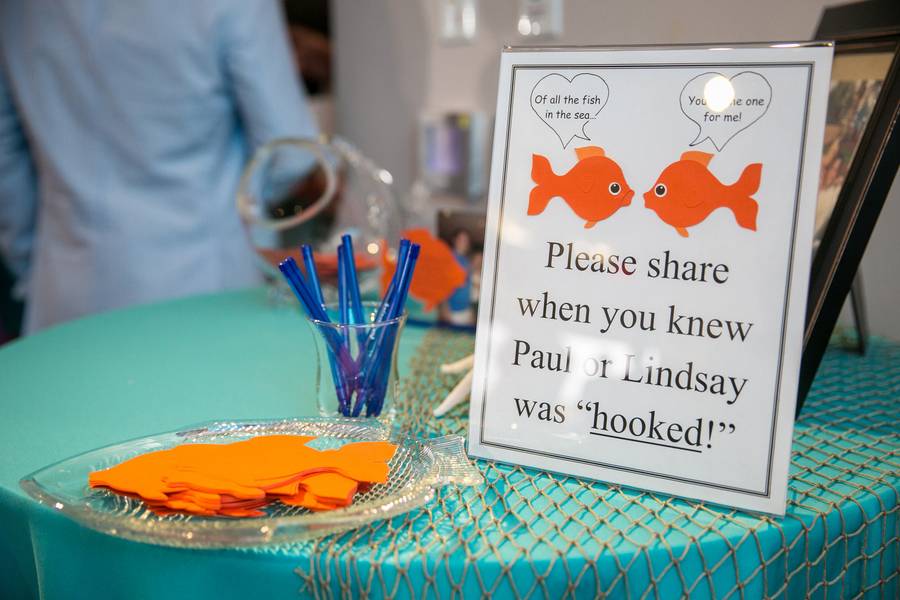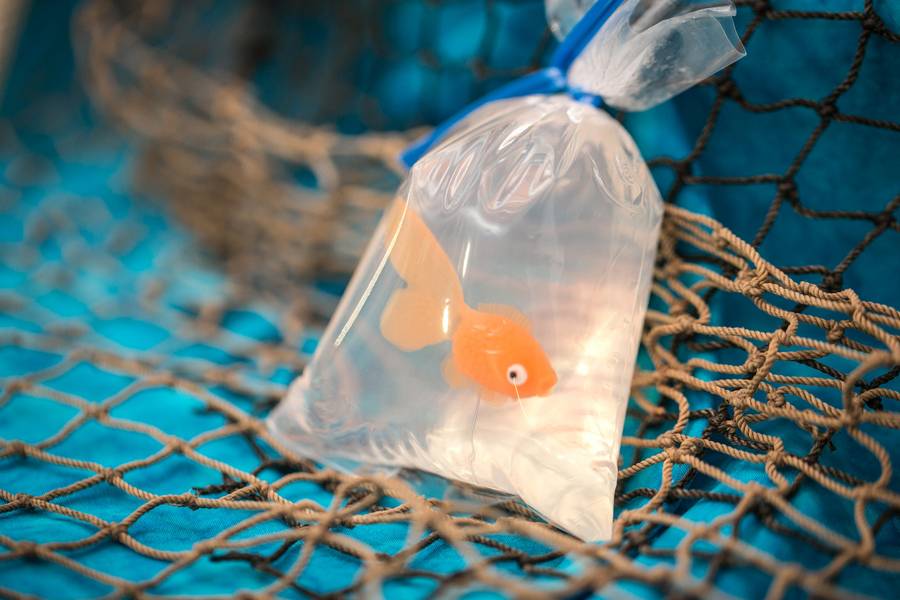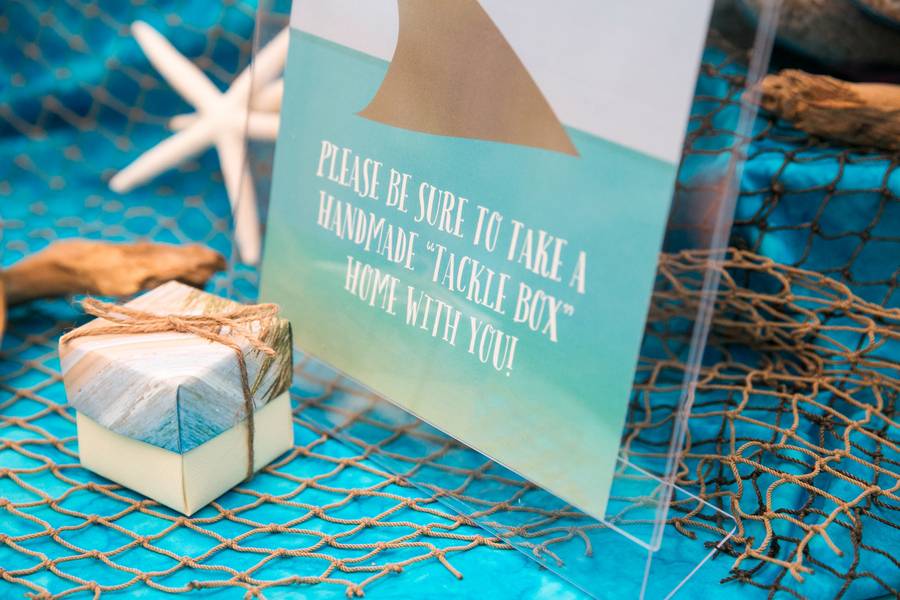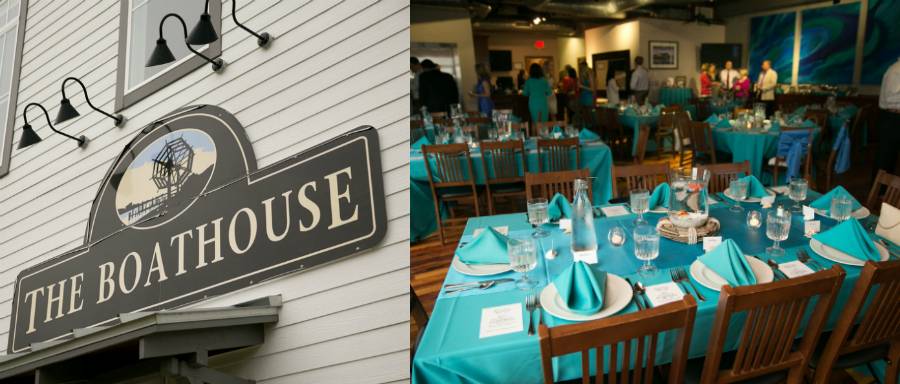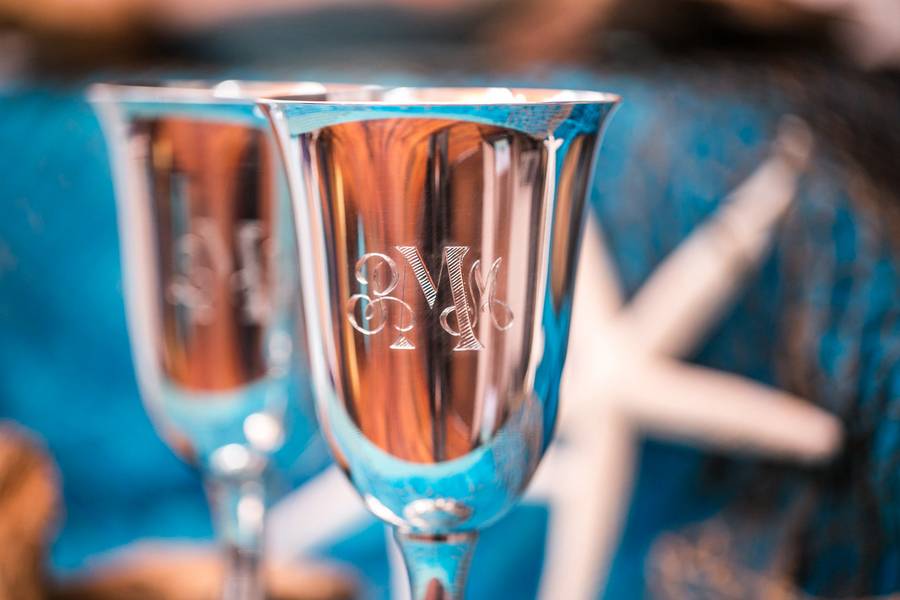 The event started off with wind and misting rain, but in the middle of dinner, the photographer noticed some color in the sky and rushed the bride and groom out just in time for some spectacular sunset portraits down by the docks.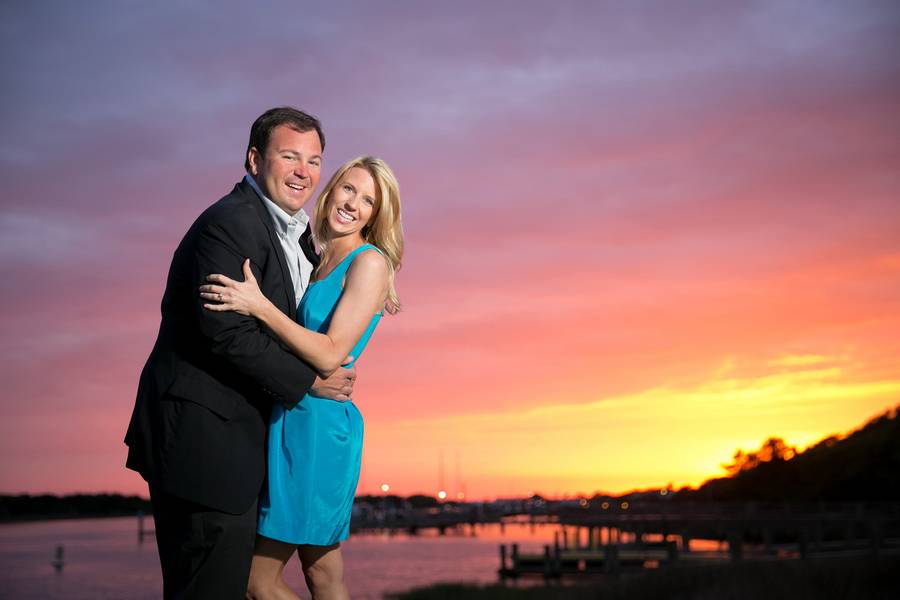 Vendors
Reception Venue: The Boathouse at Front Street Village
Cake Designer: Kim Cake
Photographer: Ellen LeRoy Photography