Today, we will embark on an unforgettable destination wedding in one of the Royal Caribbean International's legendary ships – The Adventure of the Seas. Chris and Brittany gathered 30 of their closest friends and family and set sail on this remarkable Caribbean cruise to declare their love for one another in the midst of a glamorous adventure. With beach photos on St. Kitts and their ceremony on board the ship, this was a wedding to remember! Set sail and experience this destination cruise wedding through the lenses of Melissa Yocum Photography. Are you scrolling yet? Trust me, you won't want to miss this one!
We're All About the Details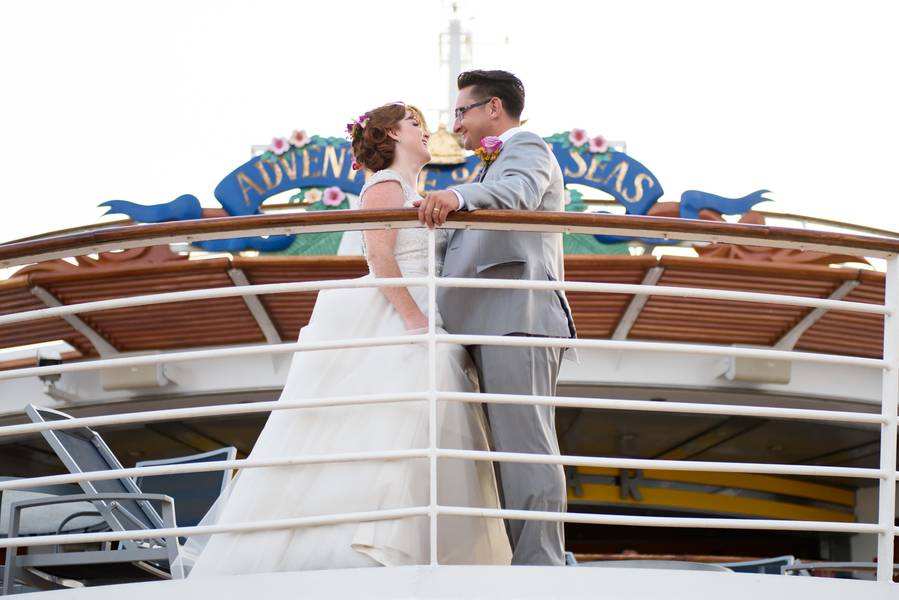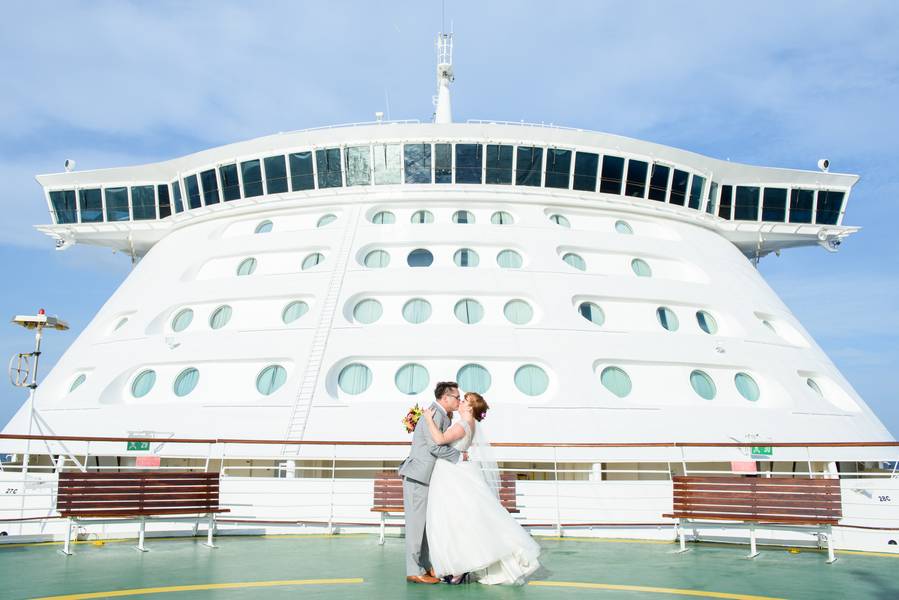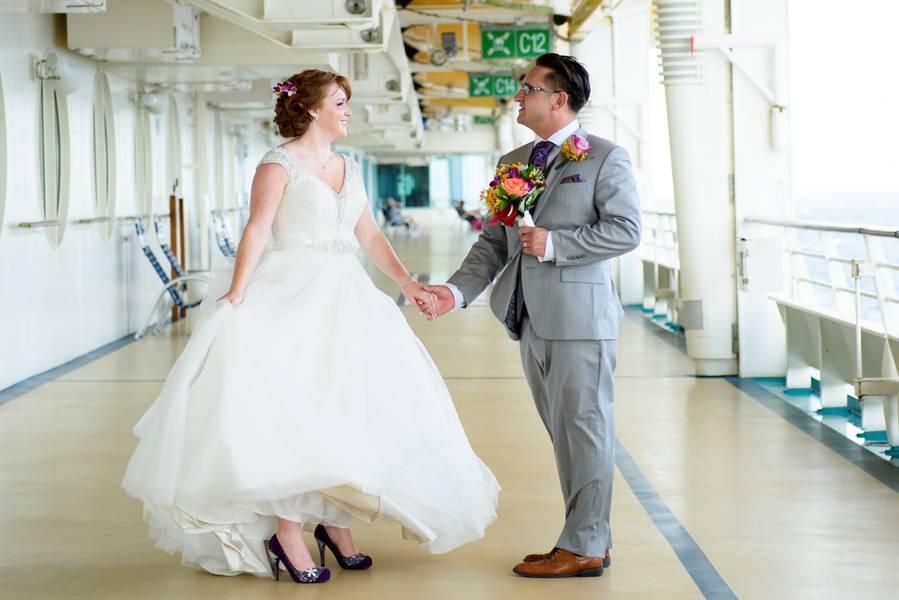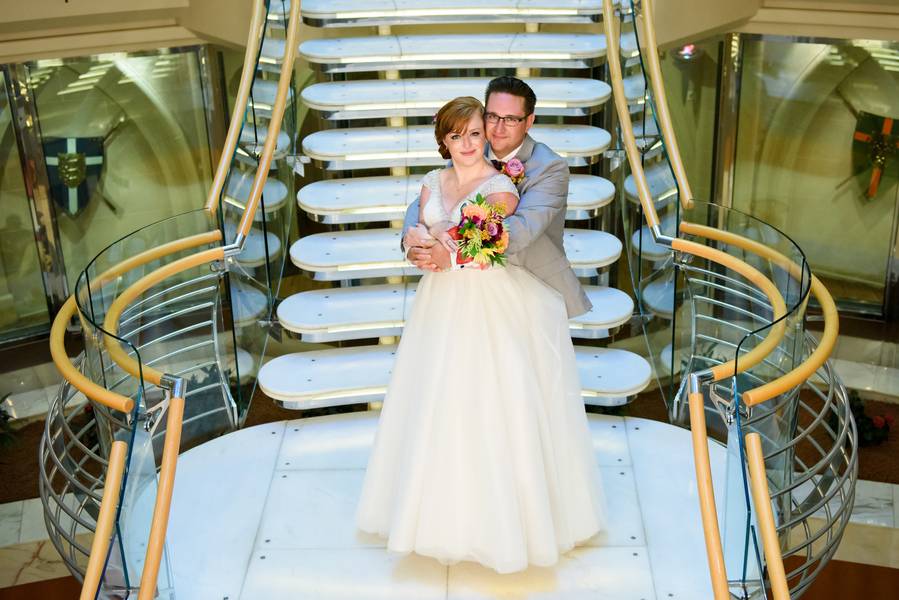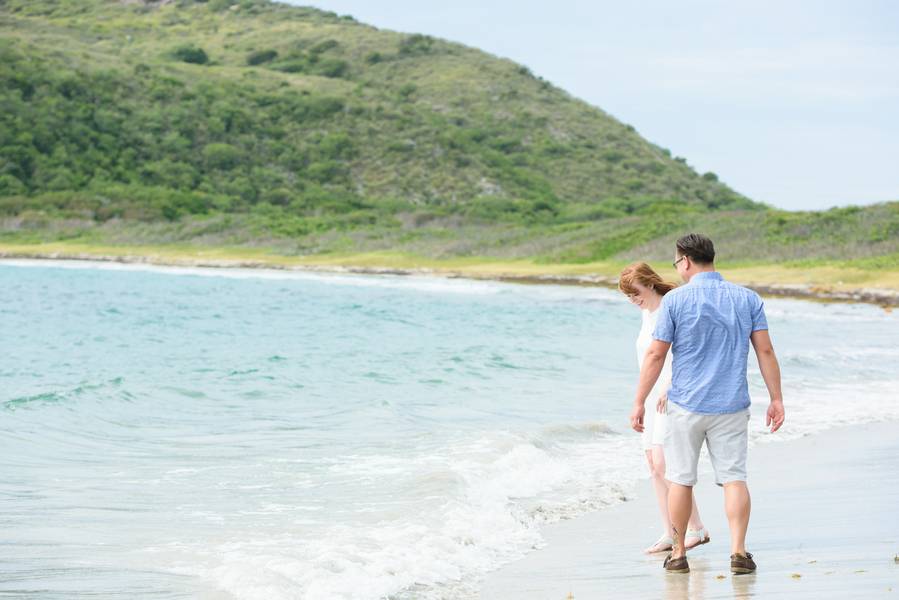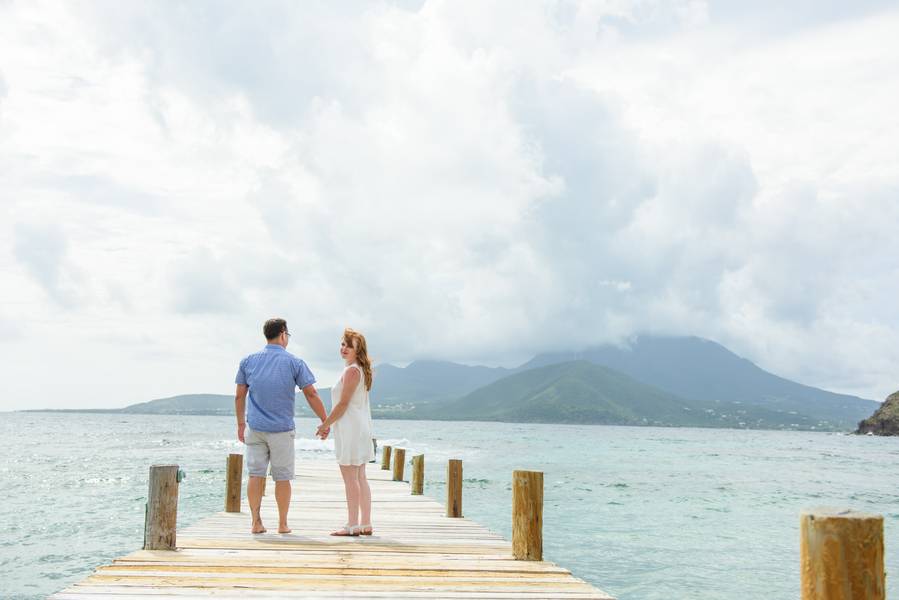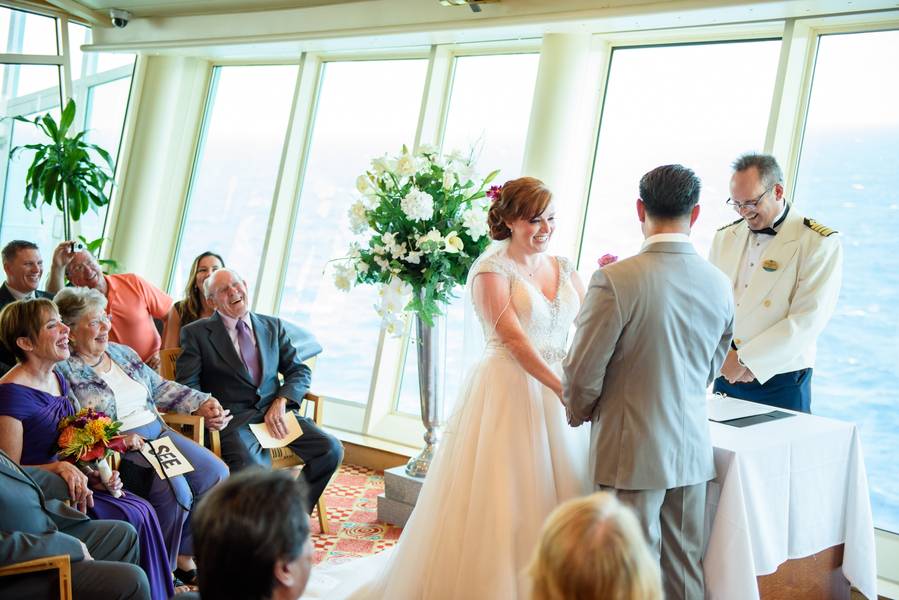 The Elegant Wardrobe
Brittany looks gorgeous in her laced white sheath gown with a posy of tropical flowers that adds just the right lushious zest into this elegant wedding. Don't forget about the DIY purple studded closed-toe shoes she's wearing that matches perfectly with Chris' classy grey suit.

The Royal Cruise
Incomparable in elegance and beauty, the Royal Caribbean Adventure of the Seas cruise is in everyone's bucket list! Every detail in this vessel is exquisite. The cruise itself offers a lot towards the Caribbean adventure that even the trip is already unforgettable. Totally more than just a journey, but an adventure!

The Gentle Favors
Simple favors like shells and wooden planks keep the nautical vibe within the wedding premise alive. Accents from their wardrobe to the little intricates in the overall design shows that it only takes a little glitz to glam up your special day.

The Boardwalk
Beyond the prestine waters and the white sandy beaches is this picture perfect boardwalk. An intimate place to have a quick photo shoot that shows the beauty of the tropics in beautiful Caribbean detail!

The Tropical Caribbean Paradise
This adventure doesn't stop in the beach. Caribbean Islets have lush green tropical gardens that look so great in camera but looks far more beautiful in close up experience. Definitely a perfect tropical paradise!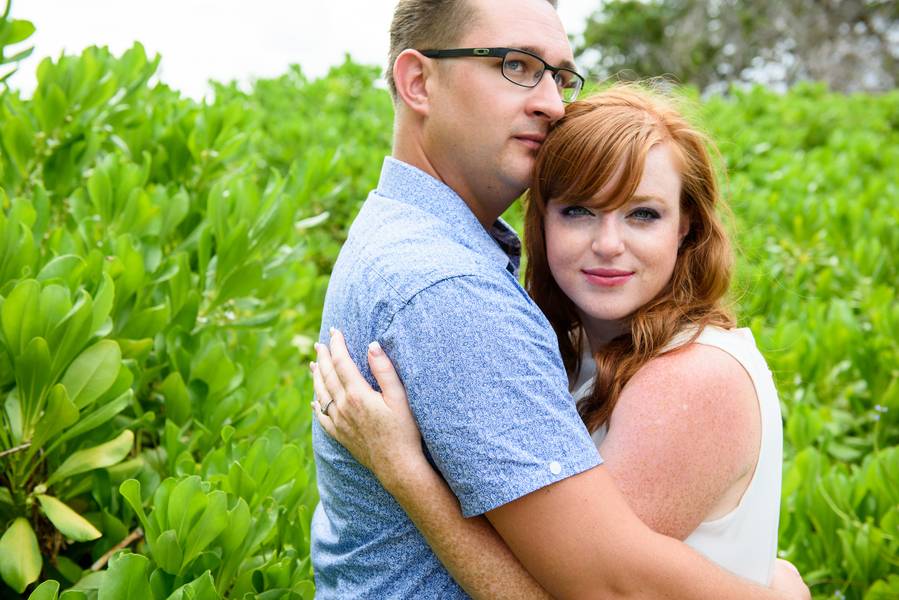 About the Photographer
I'm Melissa of Melissa Yocum Photography (MelissaYocum.com). I'm based in Castle Rock, Colorado, traveling for weddings a few times each year, and focus on weddings, families and newborns…really though, I focus on genuine relationships. My photos tend to be fairly true life with rich tones and colors that reflect how the moment felt. My husband and I have four boys and relationships are at the core of who I am, which hopefully shows in my images. I really feel the best client/photographer relationship starts with finding someone you could count as a friend, after all, you're inviting us into your most important moments of your life. Local weddings start at $2800 and destination wedding packages are customized to the event.
Heed this Advice
Be sure to communicate with your coordinator through the ship before the cruise so you can customize your wedding. Don't be afraid to ask for what you want. They do a lot of weddings, so they might try to tell you they always do it a certain way, but if they know what you want, they'll help! Be prepared that even with lots of preplanning, you'll still have things to take care of and clarify once on board. Don't stress about it and go with the flow…cruise time is much more laid back and there's lots of things that can't be done until on board anyway. Definitely take time for photos at one of your ports to help tell your wedding story. Getting married on a cruise with your best and closest is absolutely amazing, and such a memory, so be sure to bring a photographer to help tell the story…yes the cruise photogs are available, but you get who you get and they only cover the ceremony, not your whole day. ~Melissa Yocum/Photographer
Money Matters
$20,000 – $45,000
Vendors
Photographer:  Melissa Yocum Photography
Other Location: Royal Caribbean Adventure of the Seas