Greetings, ladies! For today's feature, let us all be inspired by this wonderful Egyptian engagement. Coptic originally means Egyptian. Today, it refers to Christian Egyptians. This heritage has not changed for two thousand years and is still observed by different orthodox churches all over the world for it's mixture of modern English, ancient Egypt with hints of Greek Legacy. Thus, everything is made special for the bride in this beach themed engagement. Their symbolism and rituals uphold the importance of women and their love. Let us journey through the gorgeous engagement photos of Dany and Olivia taken by Brandi Image Photography and experience this awesome Coptic Clearwater Engagement. Enjoy!
Click image to enlarge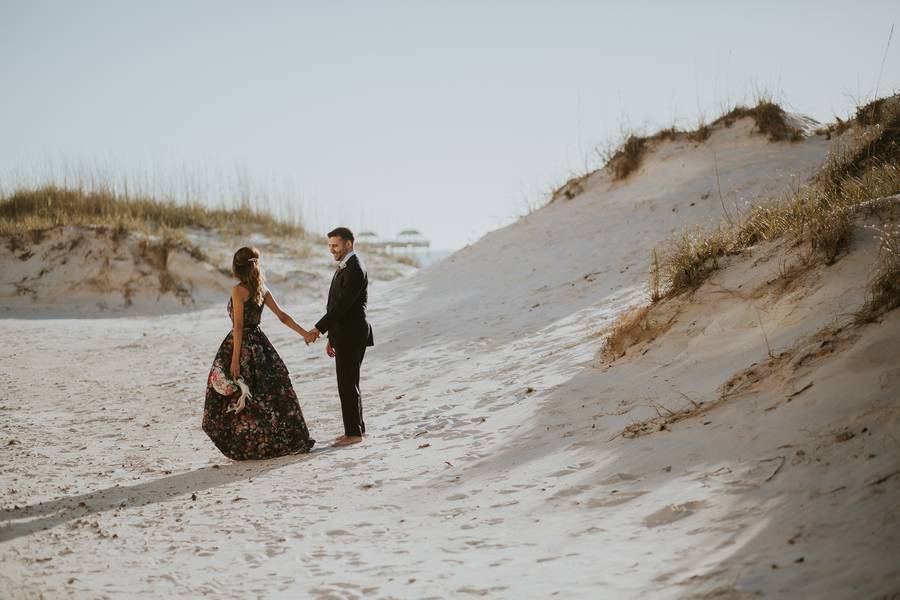 2

Like. Click to Vote
>
The Wardrobe
Olivia is wearing a beautiful floral trimmed dress with a hand sewn lace piece paired with matching velvet belt and strapped shoes. Anyone would love this simple yet stylish dress. The floral palette design gives this modern tone in their engagement.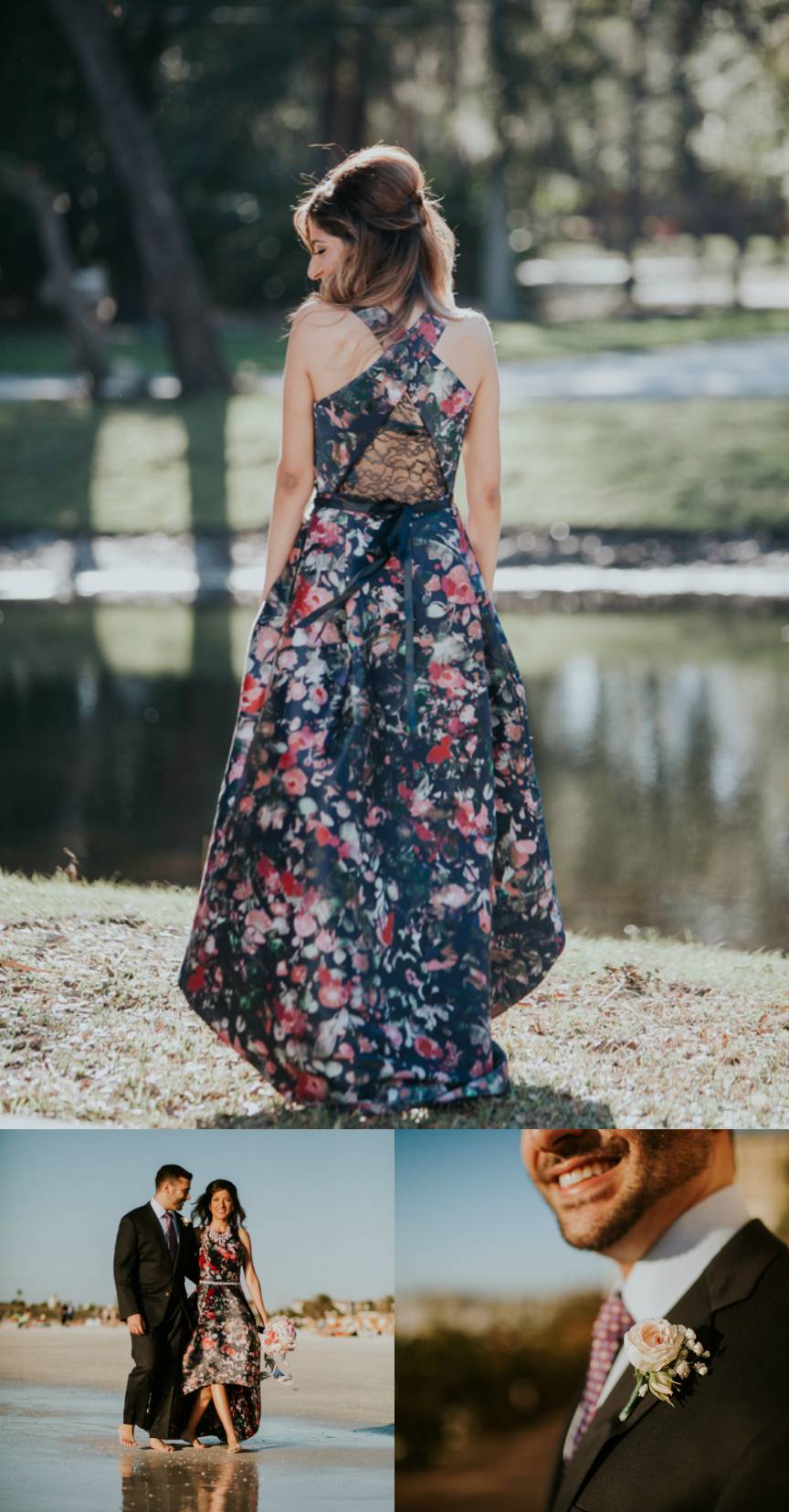 Dany is so handsome in his classic black suit, checkered tie and pink rose boutonniere which matches Olivia's beautiful dress. Don't forget about Dany's leather shoes, nothing more than fancy kicks for this very special coptic engagement.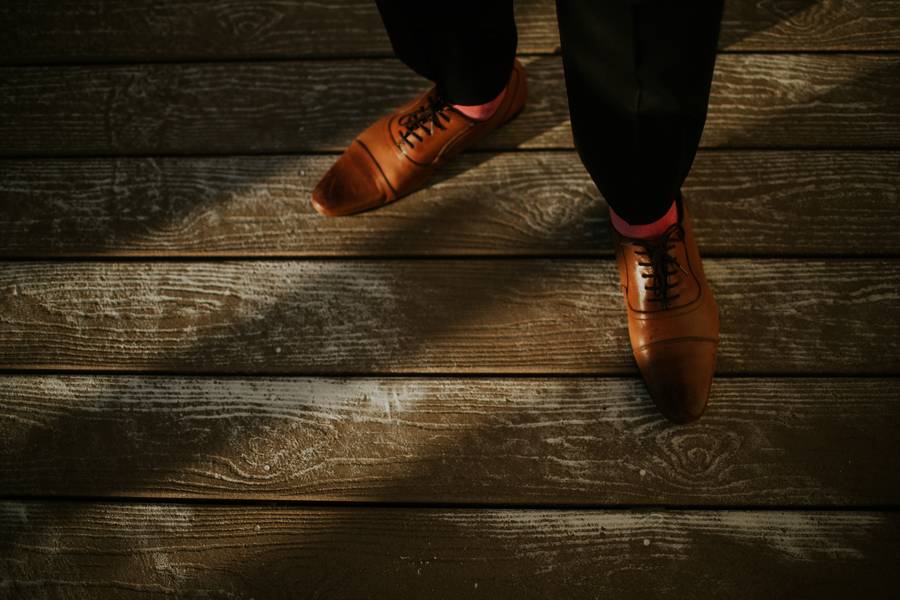 The Ceremony
Olivia & Dany met through mutual friends and the attraction was instantaneous. Their love for their family and faith as well as their incredible ambitions make them the perfect couple! Every detail was stunning and came together to create a beautiful evening perfect to celebrate their engagement ceremony.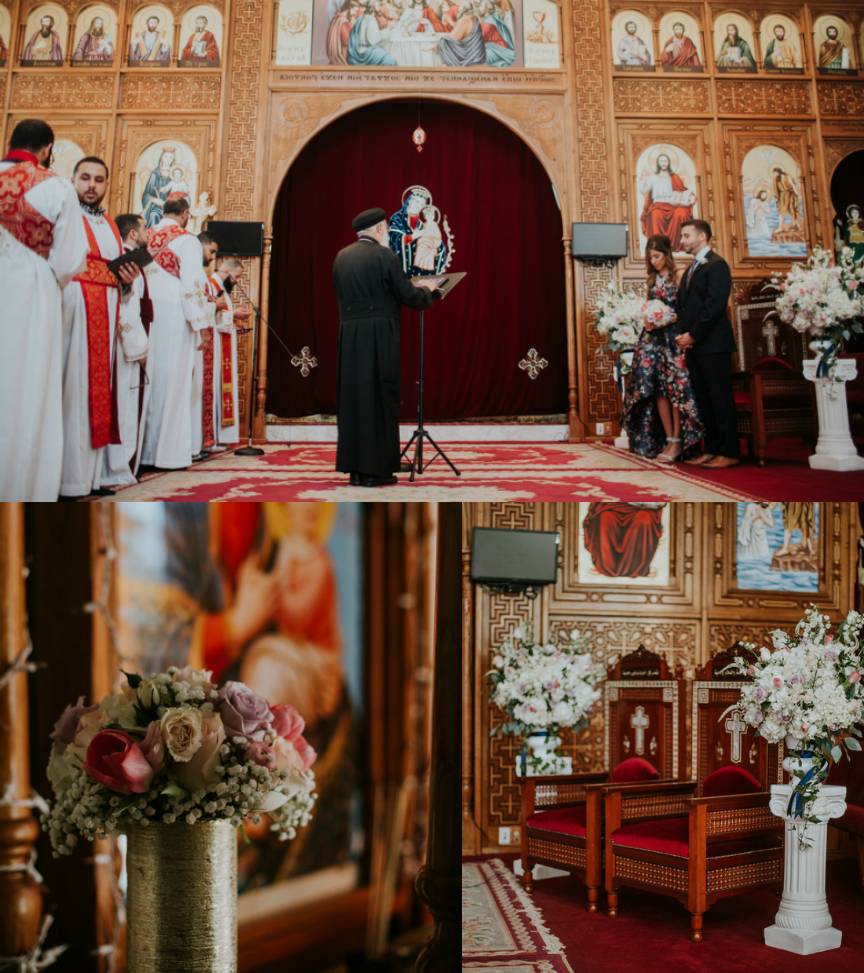 The Table Setting
Olivia and Dany loved this feeling as if they were the only two enjoying the sun that day. Then, they walked over to the reception at the always yummy Marina Cantina! The sparkling flowers from Gabro Florals, the desserts from Juicy Factory and the happiness of the couple made it a perfect event!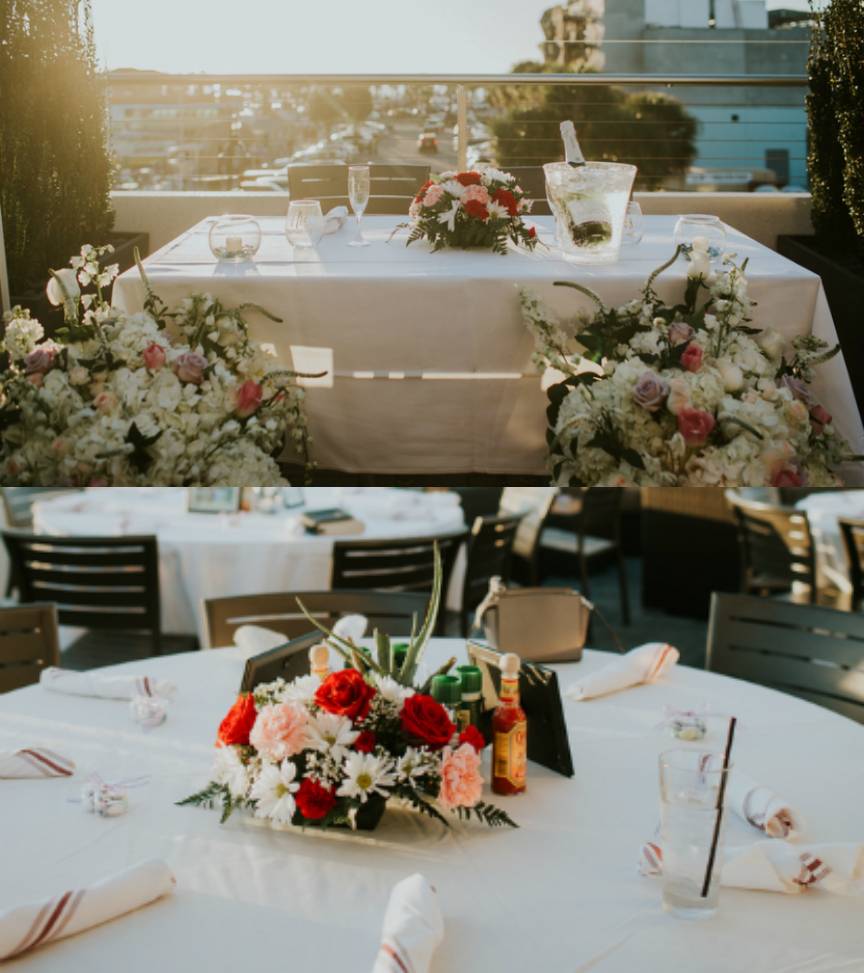 The Dessert Table
Who would miss this fetching dessert table? Another amazing preparation from Juicy Factory. Mettalic inflatable letters and an array of assorted cupcakes, muffins and brownies. Truly an irresistible context of sweet delights! Everything on display has this golden shade that not only captivates your eyes but your tastebuds as well.
Extra Special Details
Everybody loves surprises! Olivia took this chance to amaze Dany with this personalized Harry Potter cake. A beautiful cake with glasses and of course, that iconic swift gold egg.
Heed this Advice
Plan your day with some buffers in your timeline. There is always an unexpected delay somewhere in the day that can be made up if we plan a little more time than usually needed for activities. Be in love with each other and act like no one is looking (while keeping it G rated!). So much can be felt in the connection of a couple on their wedding day, or lost if they are focused on other details. ~ Brandi Morris/Photographer
About the Photographer
I love couples who are unabashedly in love with each other! Those who are fearless and fun, sincere and sweet. I love capturing every step in a couple's story, from the proposal to the milestones after the wedding. I love in sunny Florida but travel worldwide. All details about investment and contacting me can be found on my website at http://brandiimage.com. You're also welcome to give me a ring at 727-515-6659.
Money Matters
$5,000 – $10,000
Vendors
Photographer: Brandi Image Photography
Floral Designer: Gabro Florals
Bakery: Juicy Factory
Restaurant: Marina Cantina