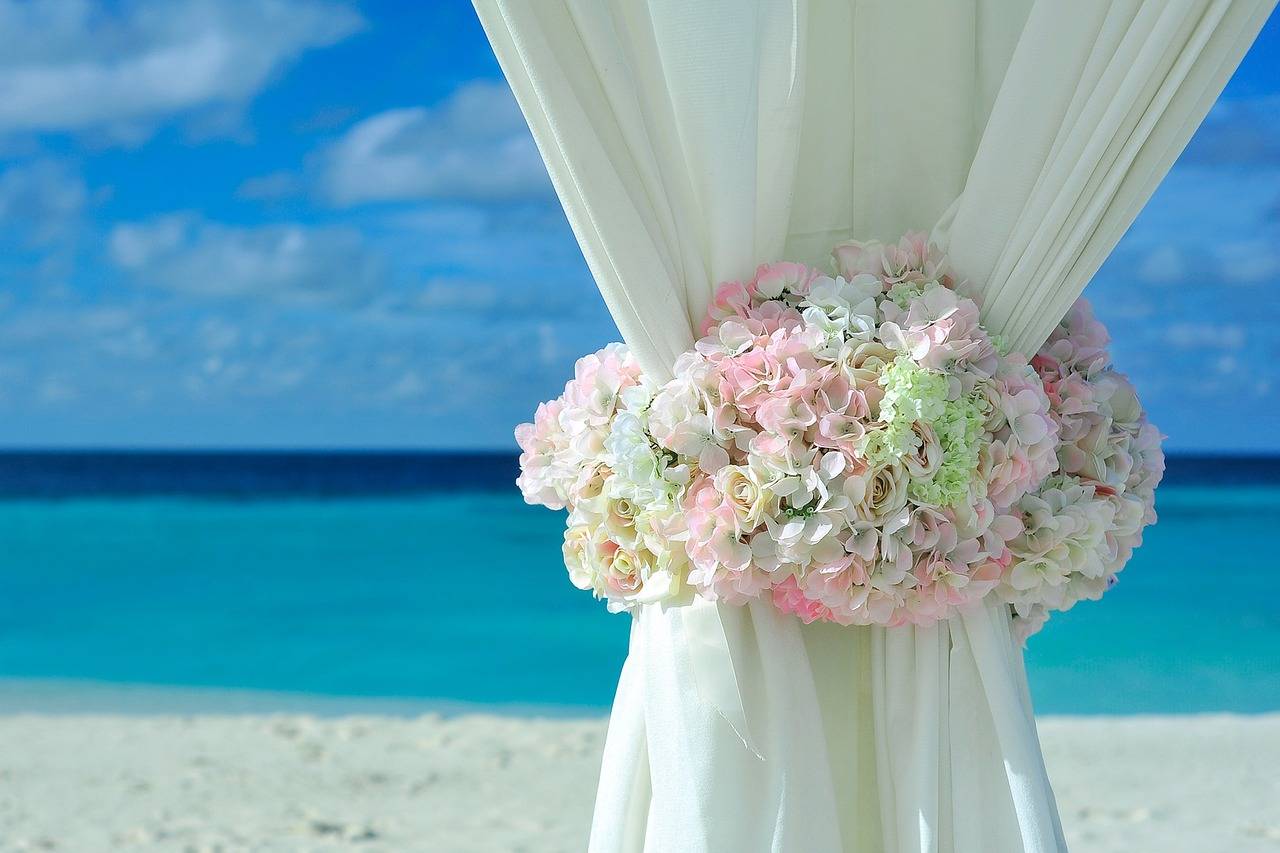 A beach wedding is the perfect opportunity to show your style as a couple. With your betrothed in mind, you want to put your individual polish on everything you can as well. You're going to look gorgeous and polished on your wedding day, so here are the things to remember so that your wedding does too.
A Place for Everyone to Store their Shoes
This may seem like an obvious one, but you don't want everyone's shoes strewn about the place. Show great hospitality and organization by making sure that people know where you want them to put their shoes with a cute sign .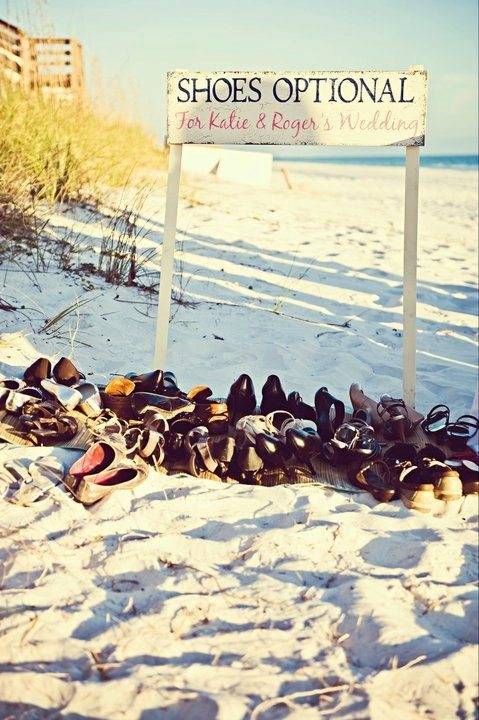 The Heat
Plan for the heat (and your guests' comfort) by making sure that everyone has enough cold drinks and some shade. Skip metal chairs and opt for wood instead. If you can, provide extra sunglasses and hats for people.
Tats for the Bridesmaids
I personally love these bachelorette party tattoos from Merry Expressions. I love the fact that they are water and sweat resistant! ! It's the little things that make a huge difference.
Beach Shoes
Making sure that you have the right shoes is of the utmost importance. Check out options ranging from quirky to glamorous and go with something that really matches your personality. If you can't bear to leave your heels behind, bring a pair along for photos but make sure you have something that won't sink in the sand as a backup.
Drinks that are Fun
Whether you bring cocktails or just beer, make sure that you have something out of the ordinary so that everyone can have enjoy themselves and party more than they would on ordinary drinks.
One of the Lightweight Wedding Dresses
Wedding dresses for the beach can be of several types. Choosing from among short or long sleeved wedding dresses depends often on your tan and how toned you are.
Even if you need shoulder coverage, make sure your choice is lightweight and breezy. It doesn't have to be a sundress, but you will want to seriously consider one of the lighter weight ones at the store if it's not obviously a beach style. Long sleeved wedding dresses can be a beach style too. It just depends on the fabric and how much lace is available. No one wants to look overheated in their wedding pictures!
Simpler Hair and Makeup
Besides waterproof makeup in more natural tones, remember to try to keep the whole idea simple for a beach wedding. You want to look carefree, happy, and not too formal. Many people recommend a simple updo or hair that is down for beach weddings.
A Sound Setup
Don't let your voices become lost in the waves! Make sure to get a good electronic sound setup that includes enough speakers for the whole party, not just a pair up front.
Food that Doesn't Melt in the Sun
A lot of people forget that the heat may melt or deflate certain foods like cream puffs, ice cream, or certain frostings. Make sure you work with your caterer to make sure that you have enough ice for everything that needs it, but also try to get some things that don't melt as easily, like fondant instead of buttercream frosting.
Simple Lighting
People sometimes think they won't need lighting on the beach, but people can stay well after dark at a really fun party. Simple lanterns of paper or more elaborate cast iron or tin lanterns will keep everyone centralized on the beach for hours as you dance.
Elegant Seating
Opt for seating that looks as breezy as the beach rather than something more stuffy. You can find tons of ideas on Pinterest for beach seating, and you can use something done up like a ballroom but not as stuffy. You can also pare it down even more and skip the linens for a simple farm-to-table look.