If you're wondering what dreams are made of- this is it! This simple and minimalistic styled shoot is all about fun colors and décor along with delicious desserts and koozies! Details were important for this styled shoot as they wanted to give a creative spin for those seeking a simple yet pretty beach elopement. Set in the tropical paradise of Florida, you don't have to have a large wedding to have pretty details. This inspiration simply shows how pretty and cute a beach elopement could become from a simple venue. I can assure you that looking at these photos alone can make you feel like you've been transported to paradise! So check this amazing shoot taken by Landrum Photography out below!
We're All About the Details!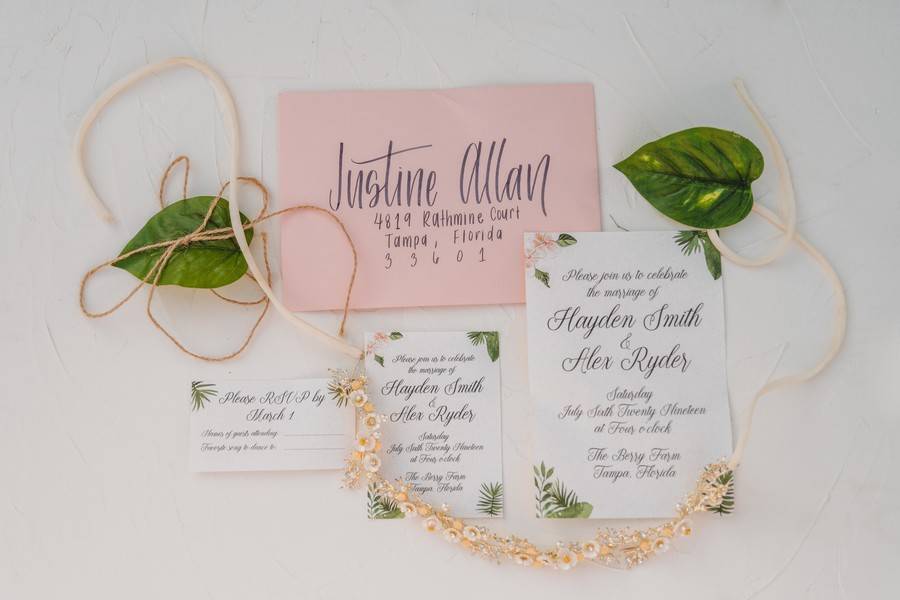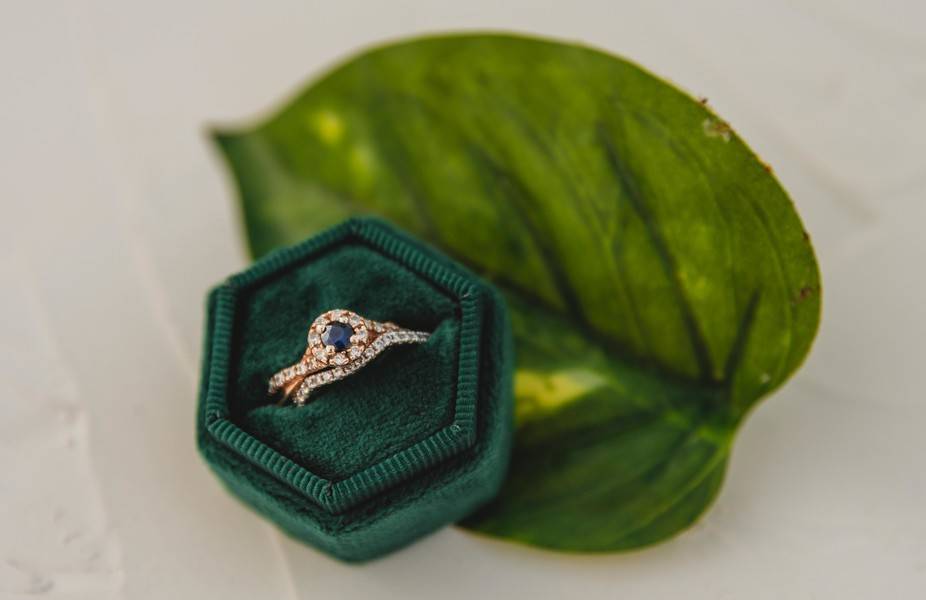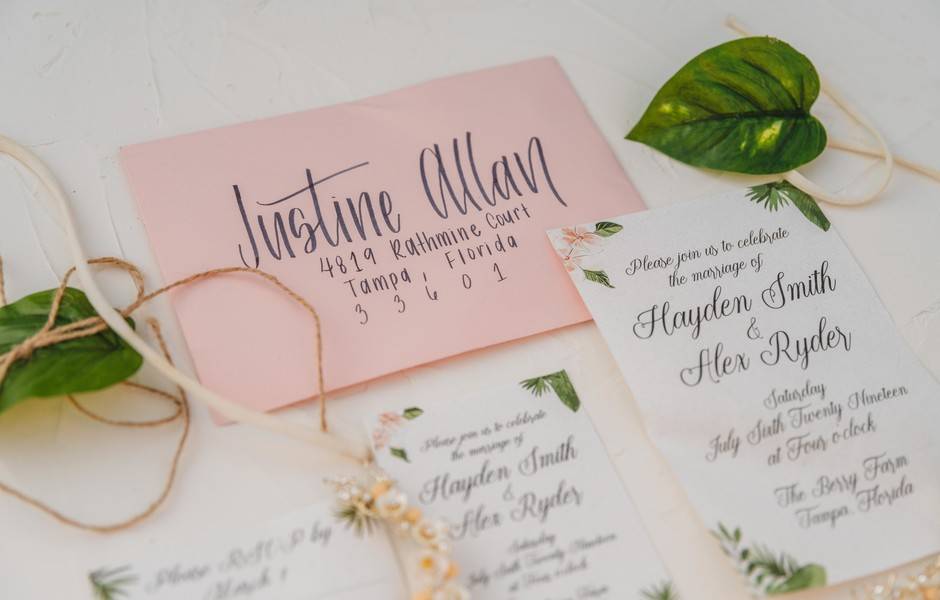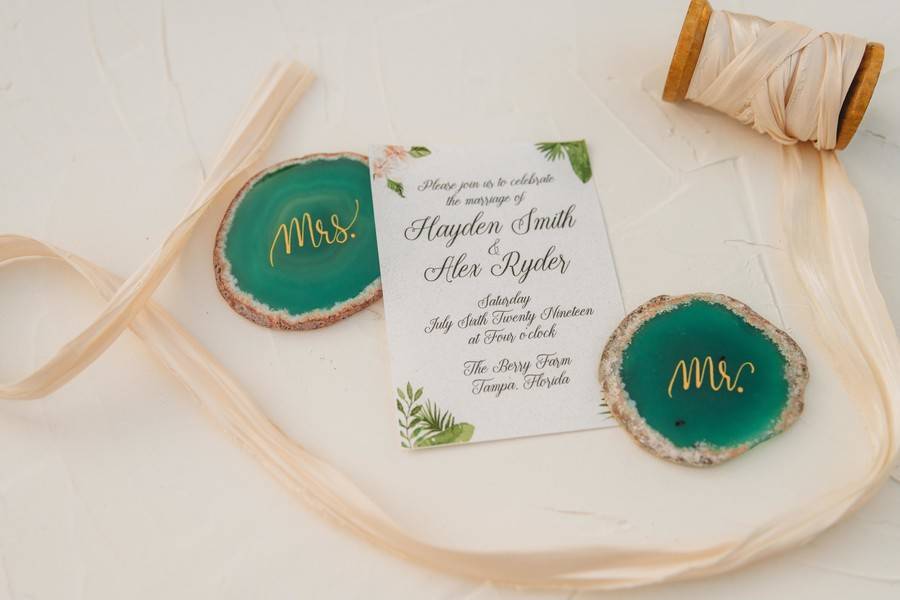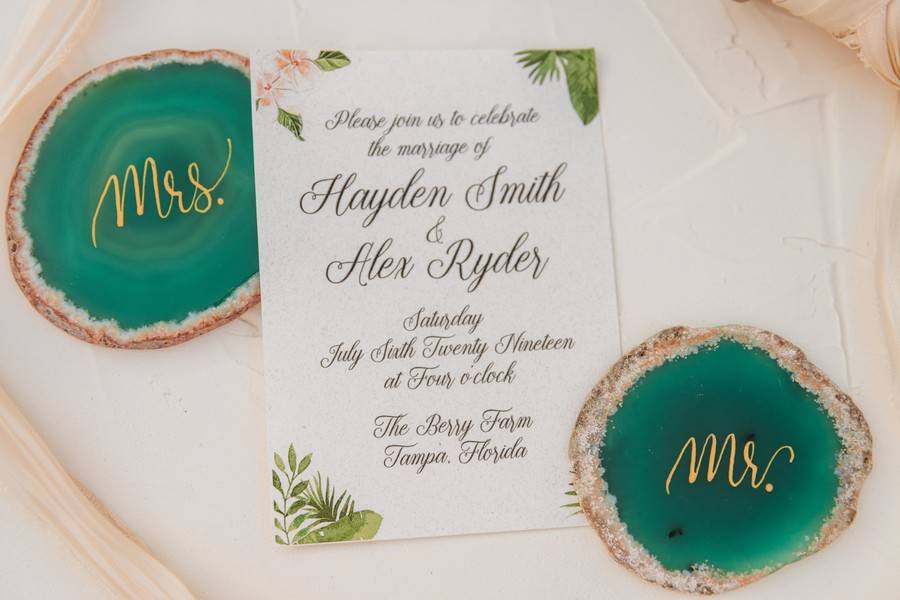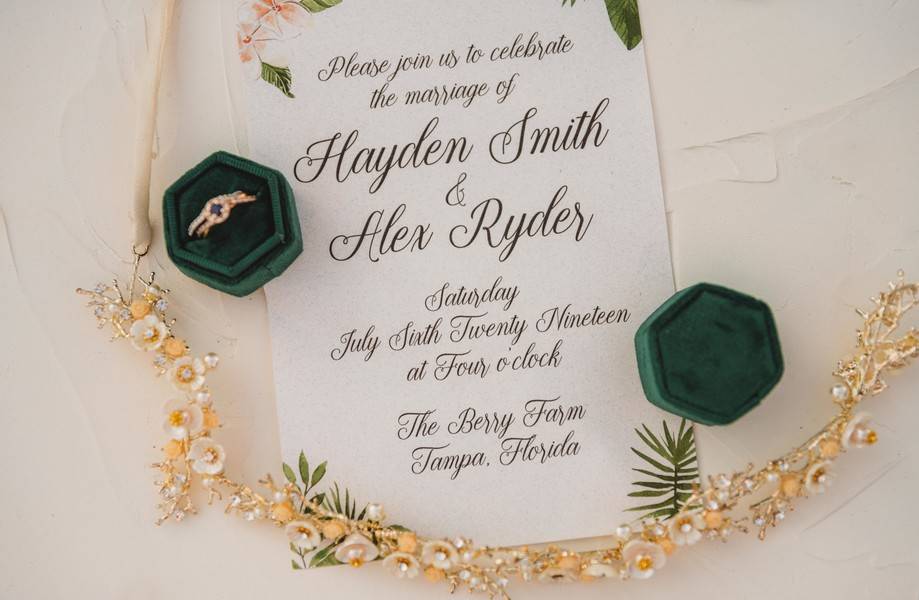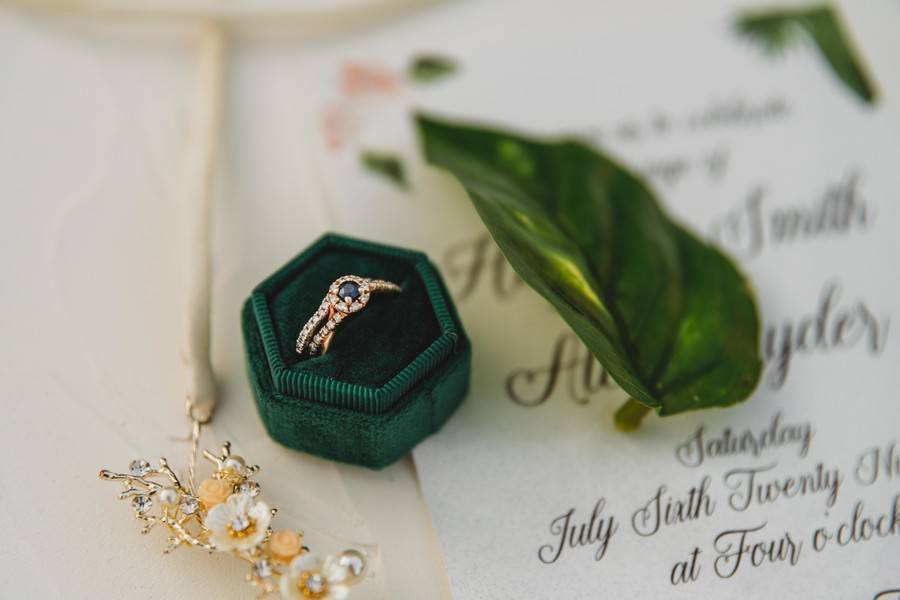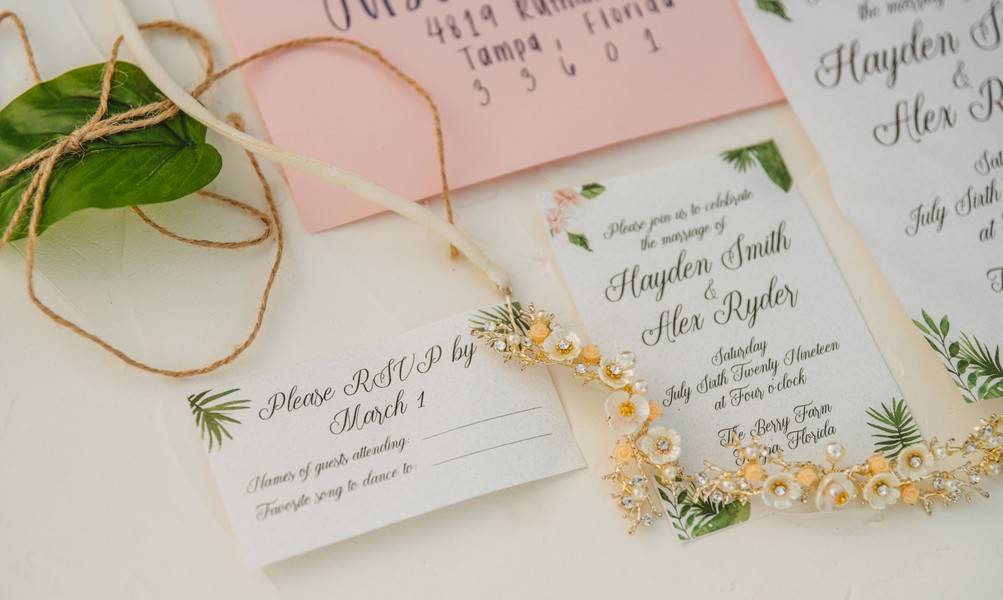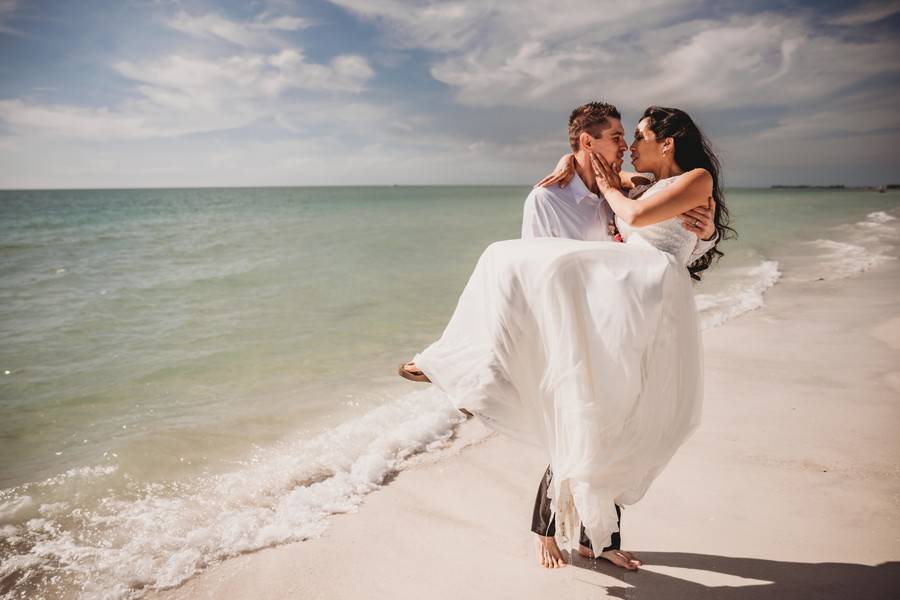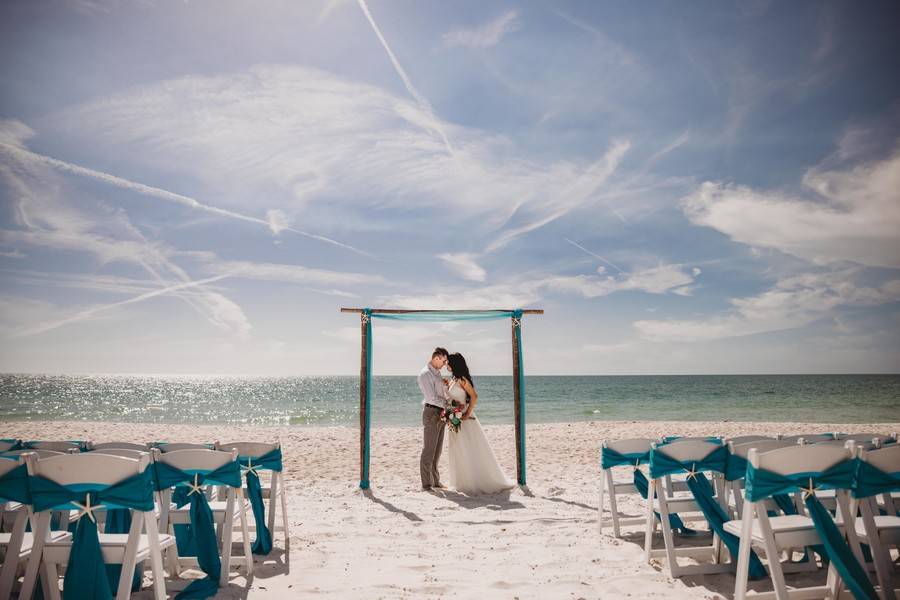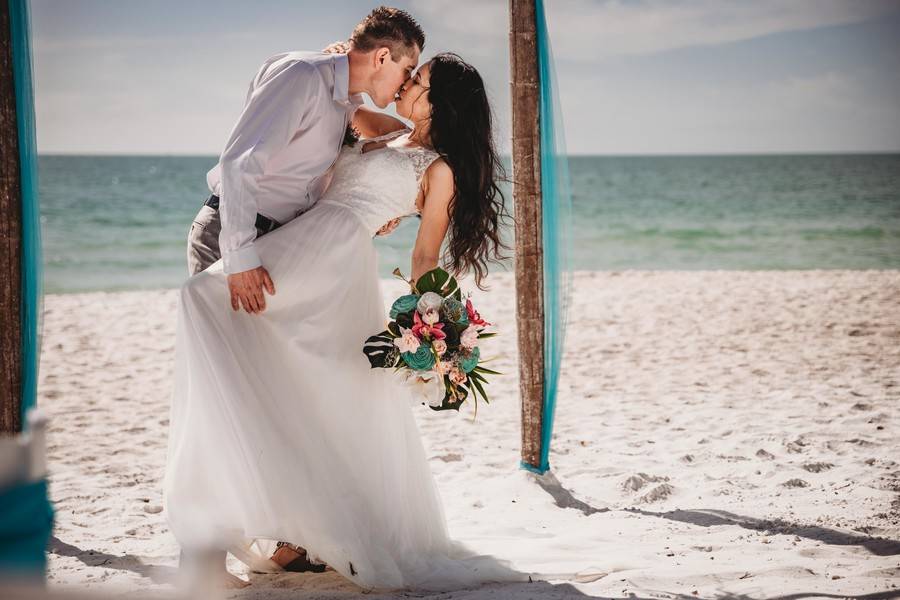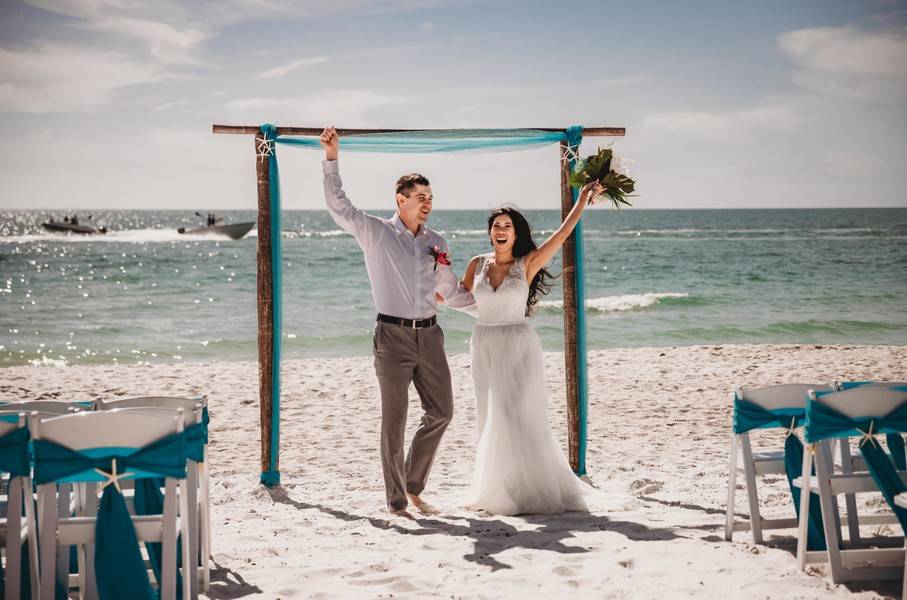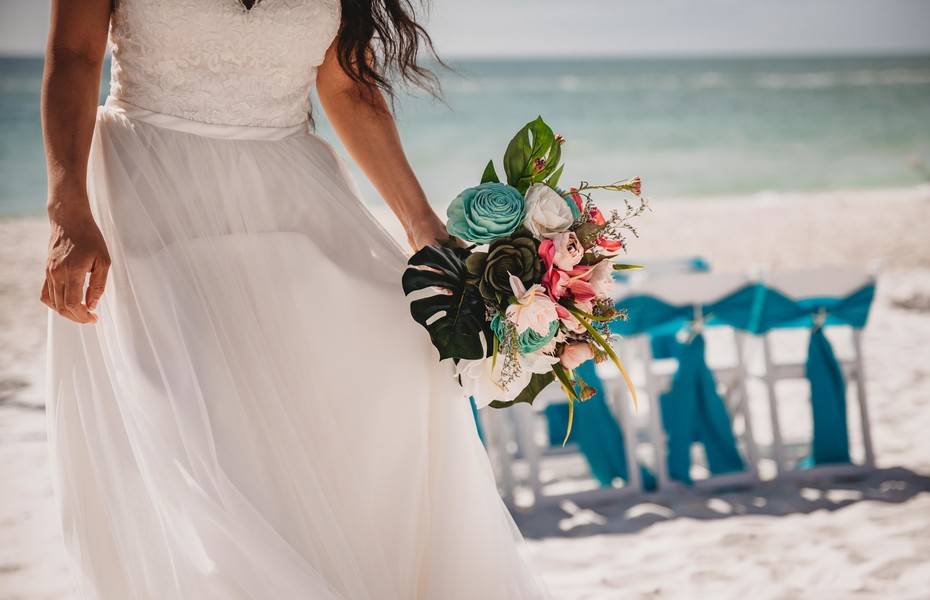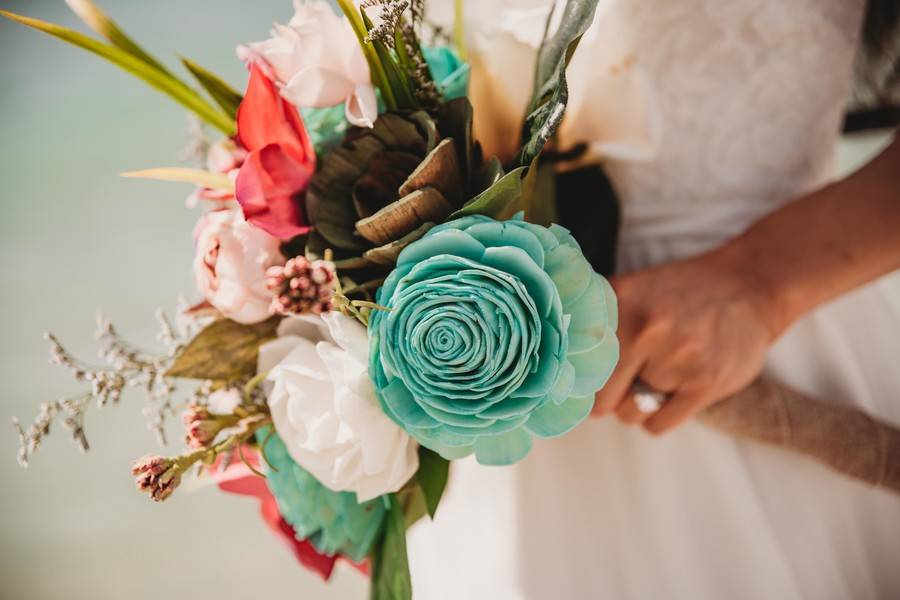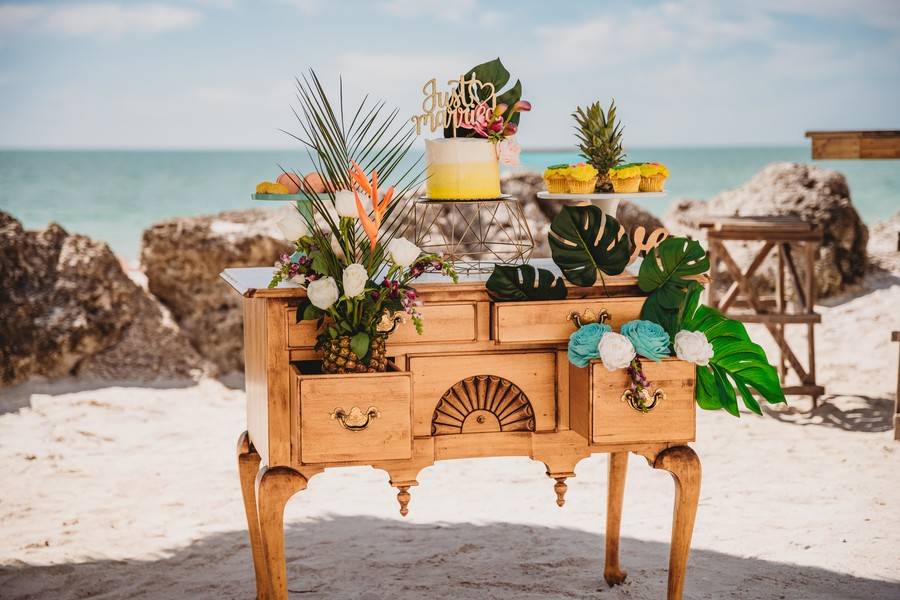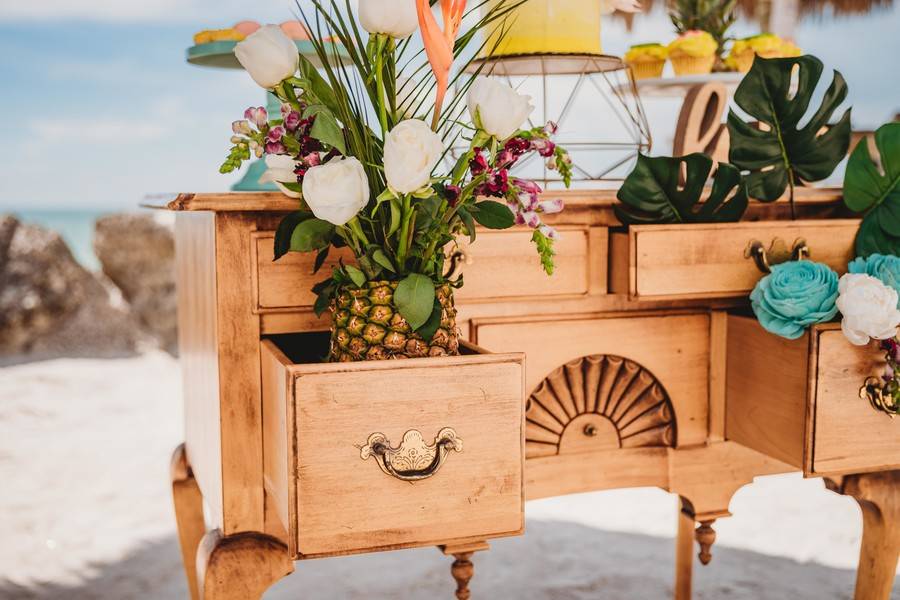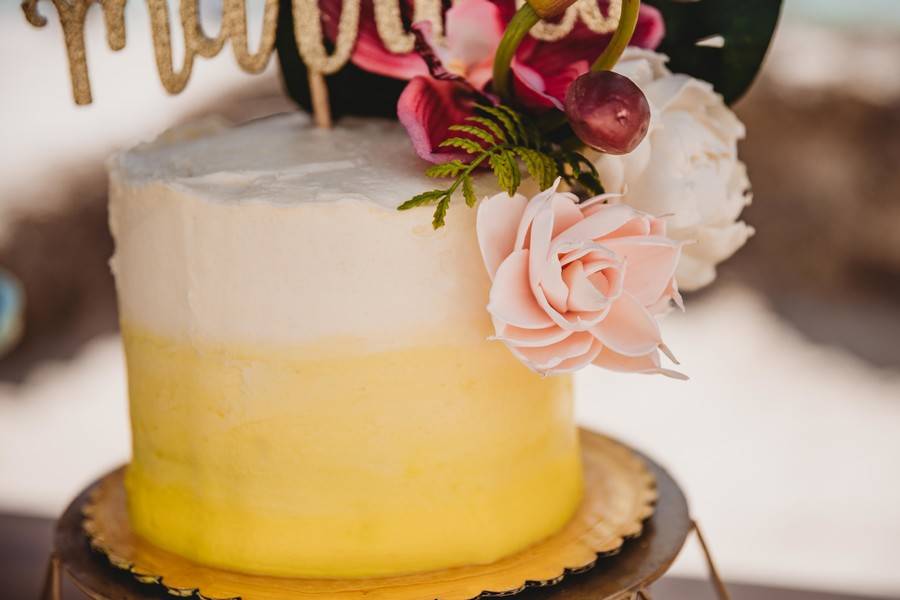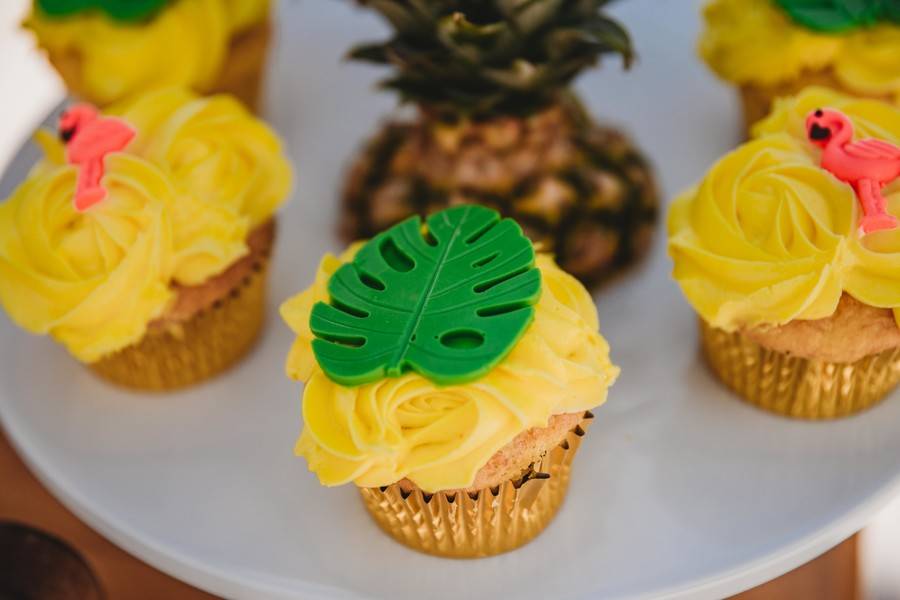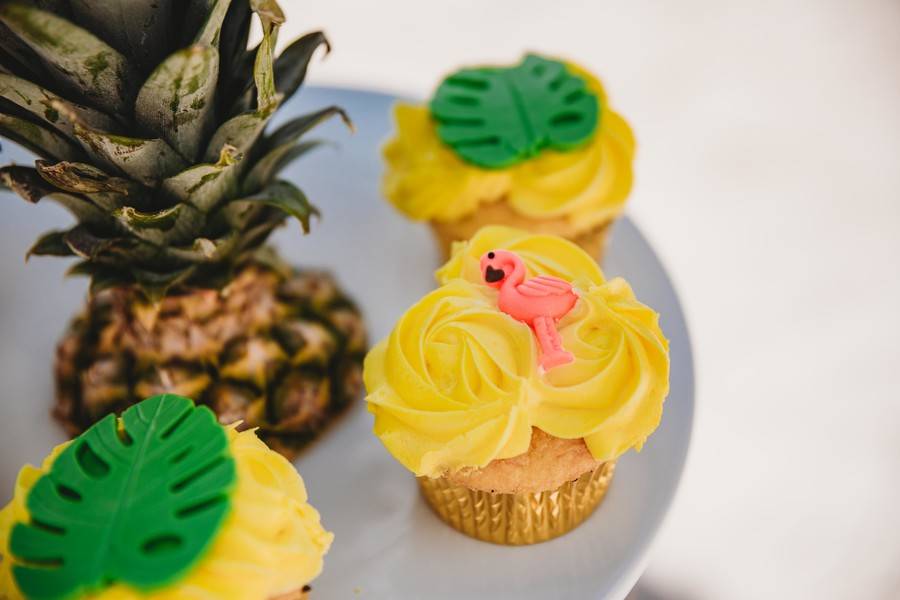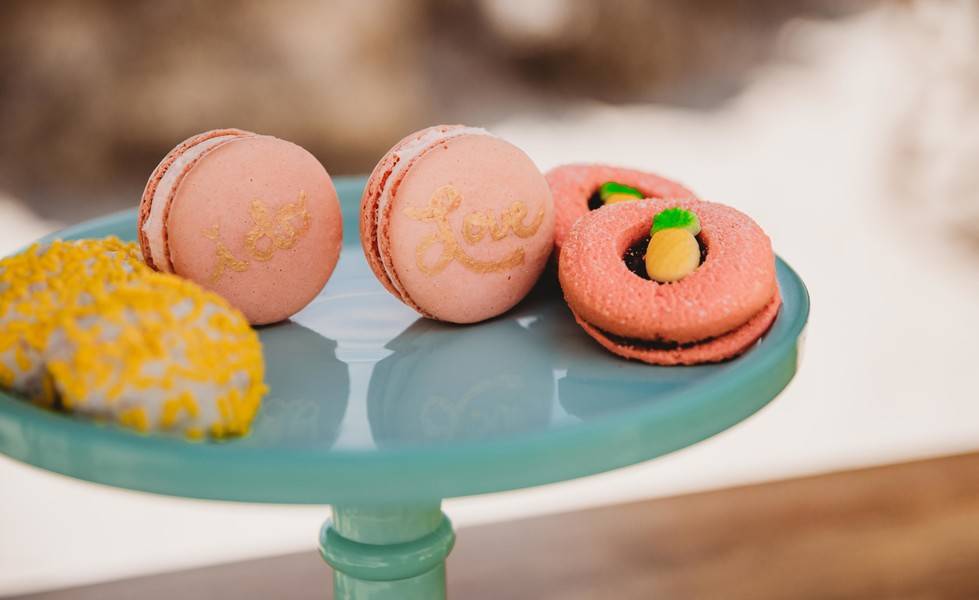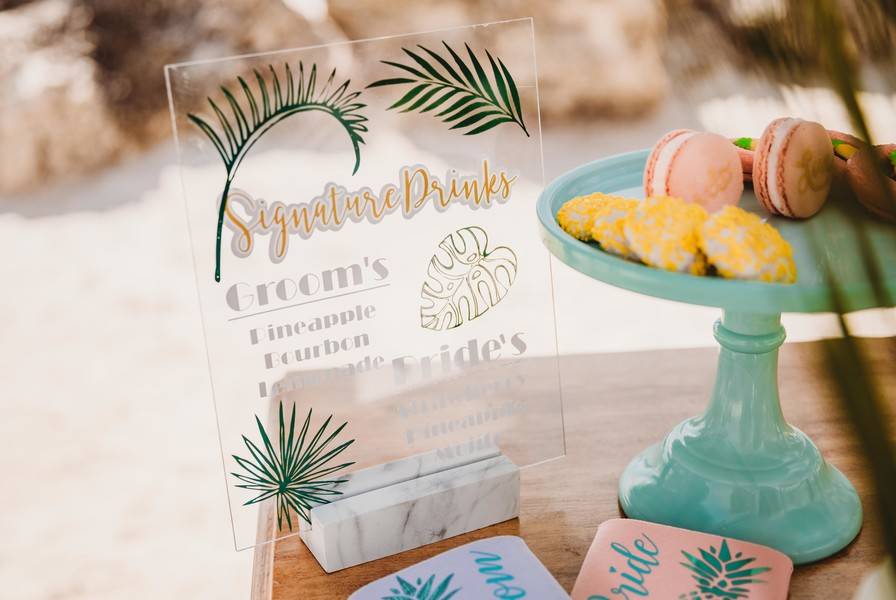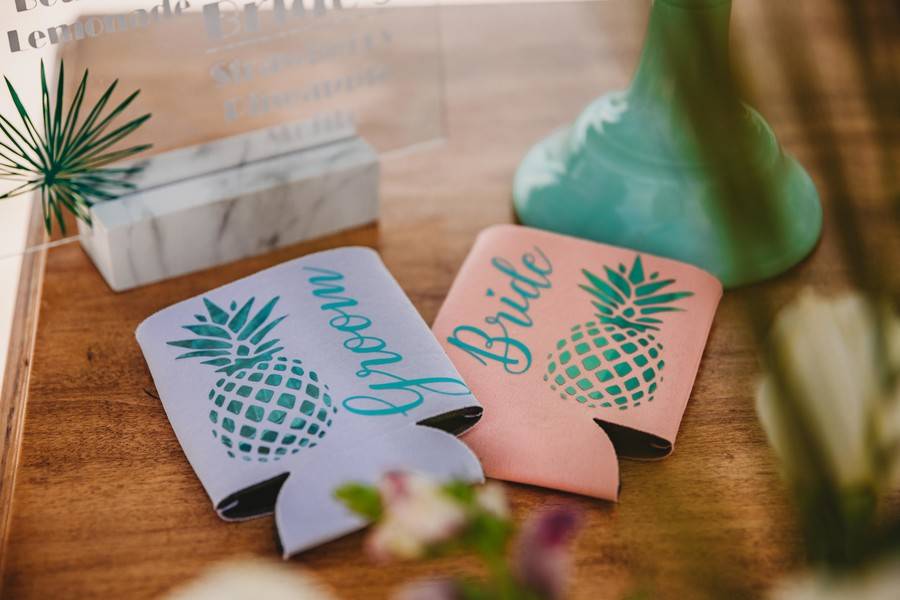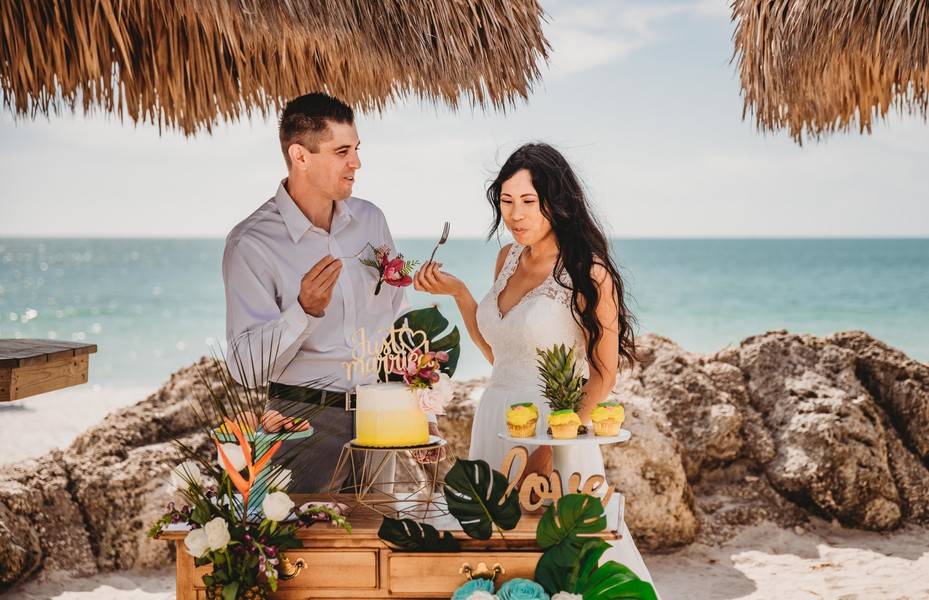 Take this Advice
If you are choosing a specific theme for your wedding/elopement, make sure you stay true to it throughout the entire planning process. The theme also needs to be close to your heart in order for you to have true inspiration. Take a lot of consideration into the vendors you hire. I see a lot of couples choose the cheapest route when they are eloping because they don't want to damage their bank accounts – but you will be sorry if that cake is less than good when the time comes to take a bite! You need to be able to trust and love your vendors and many do a lot of elopements. So don't be afraid to be honest with them and talk to them about your budget, needs and wants. I personally love it when couples are very open with communication with me because it makes my job easier. ~Natalie Landrum/Photographer
From the Photographer
Hi there!! I am Natalie, the owner of Landrum Photography based in Tampa, Florida and also do a lot of destination weddings! I specialize in weddings and engagements but also photography families. I am very open with all of my clients and put all my pricing, package details, full wedding galleries, and more…all up on my website! Elopement and custom photography collections are always available as well! You can view all the wedding details here and also email me to start talking!
Vendors
Dress Store: Proposal to Promise
Bakery: Sweets Bakehouse
Floral Designer: Shy Chic Boutique
Calligrapher: Pens & Peonies, Creative
Calligrapher: Eliemae Ink
Makeup Artist: Jmarie Artistry
Event Venue: Gulf Drive Cafe & Kokonut Hut
Photographer: Landrum Photography