Preston ♥ Victoria
The tide was low, the sky was clear, and the ocean was beautiful. An excellent day for Preston and Victoria's big day. As beach balls bounced and the dresses flounced, there's no denying that the couple and their guests had a great day celebrating love! Browse their gallery to see the fun things they had to make their wedding personal and fun.
Click image to enlarge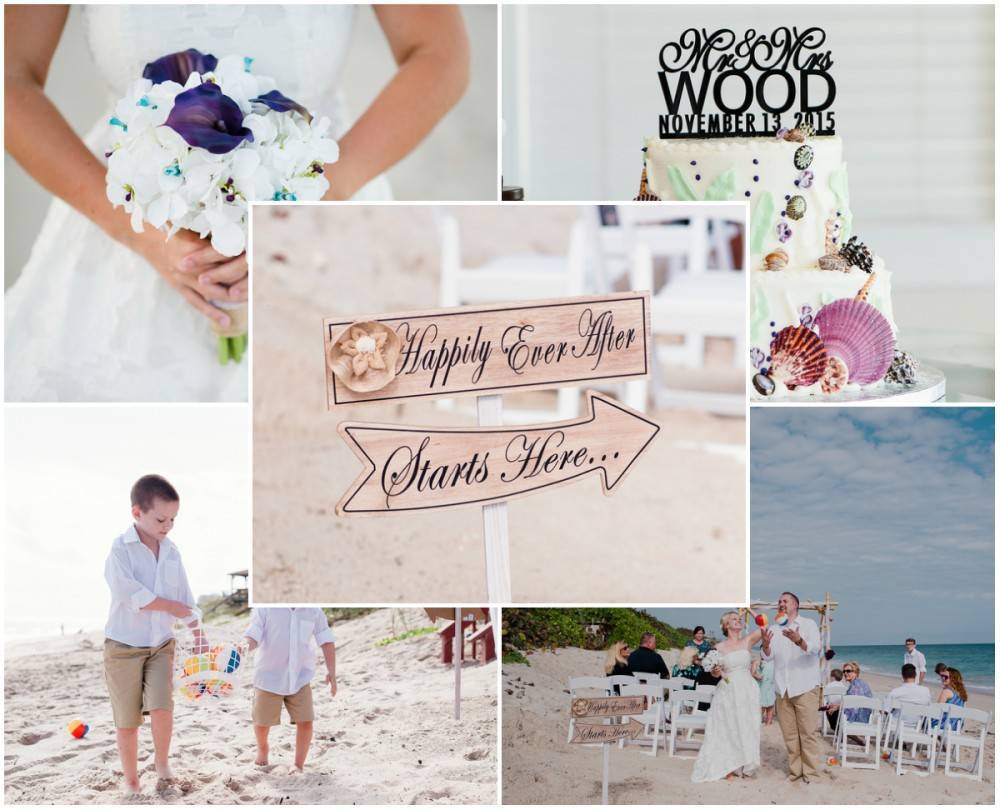 Like. Click to Vote
>
Extra Special Details
The location. We were married on the same beach where my grandparents met almost 50 years ago! Even more special, my grandfather performed the ceremony.
The beach balls. We did not have any little girls with us for flower girls, so we improvised! My nephews were my "Beach Ball Boys". They threw mini beach balls as they walked down the aisle!
The Seashell. Preston and I picked out every single seashell that was on our wedding cake. My Great-Uncle played the piano and sang during our ceremony. The day of the wedding was a bride's dream.
The color palette. Purple and white.
Heed This Advice
My advice for engaged couples still in the planning process: Don't sweat the small stuff. It is so very easy to get caught up in all the details. In the end, everything will come together perfectly. And remember, it's okay to stray away from the normal traditions of weddings. In our beach wedding, we chose to have "Beach Ball Boys" instead of flower girls. Go with what makes you happy! We had a lot of opinions coming our way, but in the end, we went with what felt right to us.

— Victoria
Money Matters
$5,000 – $10,000
VENDORS
Photographer: Liz Cowie Photography