Wearing flannels while sipping a cuppa tea by the beach – doesn't that sound tranquil? It is definitely what John and Maria's engagement shoot is all about. Beaches are a great destination if you want to take a break from the busy city. There, you can always either relax or fun, but why not both right? I love how these two looked during their shoot — so at ease and relaxed. Browsing through their gallery made me want to join their little R&R. See for yourself. Best wishes John and Maria, may you have plenty more of R&R like this!
Click image to enlarge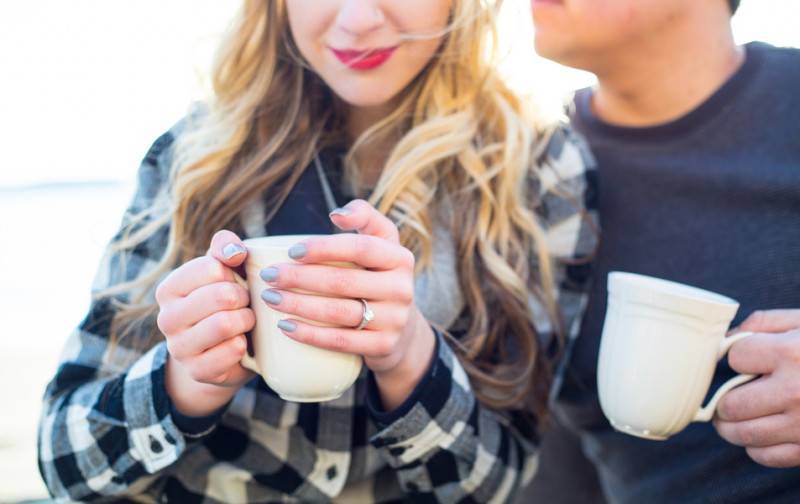 4

Like. Click to Vote
>
The Concept:
They are a fun young couple so I wanted to just keep things laid back and fun. It was such a beautiful day we spent almost 4 hours out at the beach and exploring my favorite place in the world.
The Location:
Mission Beach is my favorite place in the world so I wanted to save it for a special & adventurous couple and Maria and John fit the bill
Outfit Inspiration:
I styled and dressed her so I just wanted to keep it laid-back and casual, I dressed her in a lot of flannels tribal prints which was fitting being on the Tulalip Indian reservation.
Tips & Tricks I Did On The Shoot:
I usually do a bit of joking around and try to get right up in there and directly pose them myself. Once I've felt like they can understand my direction I just keep joking around to keep the mood light and fun.
A Hint For The Wedding:
Absolutely! They will have a beach wedding.
In Addition:
By the end of the day this cat wouldn't leave our side. I had to keep petting it while shooting otherwise she was rubbing herself on the couple. It was so funny and when we were done she thought she was coming home with us.
VENDORS
Photographer: Solie Designs