Eileen and Karl
Eileen and Karl's fun and intimate wedding tugs the bottom of our hearts. It's all about that well-thought-out plan and having a contingency plan just in case the first one didn't make it. Being resilient not only in planning but also in relationships made this couple enjoy their big day to the full extent! This sunny and warm day is indeed an incredible and perfect yacht club wedding in the Hamptons. Cheers to Eileen and Karl!
Click image to enlarge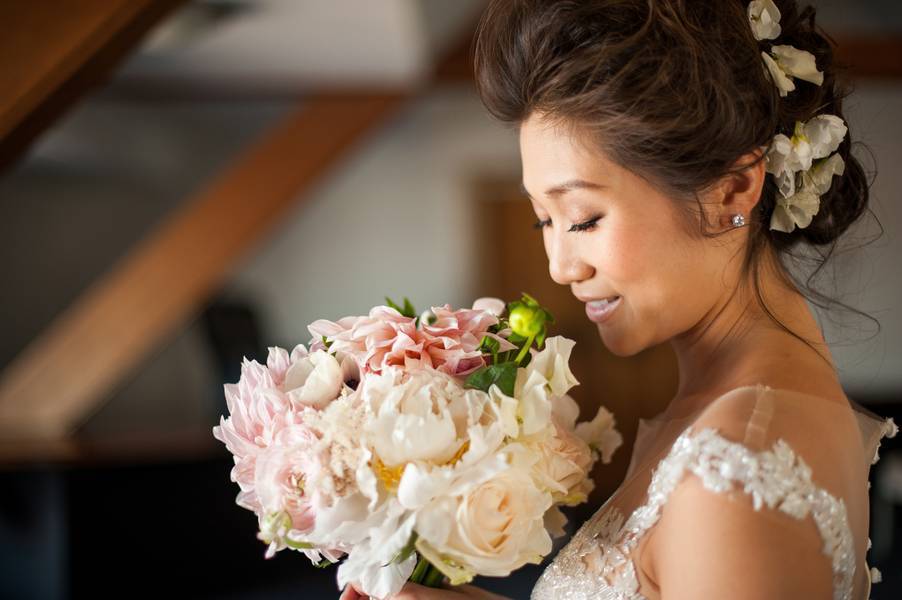 Like. Click to Vote
>
Extra Special Details
My husband and I met in Montauk, so it was perfect that we got married there! Every part of our wedding was special, but if I had to pick a few things that were outstanding, I would say having our entire immediate family present was the best. It's not easy to get everyone under one roof for an extended period of time as we all live throughout the country. Some other extra special moments would be our first look, first dance, and the speeches!
Heed Her Advice!
Try to have as much fun as possible – at the end of the day, no one cares about the details as much as you. Your guests are attending your wedding because they love you and definitely not for the cake or flowers. Also, try to carve out a little time with your future spouse – the day goes by so quickly that you'll want to have some alone time with just him to reflect upon the moment.
Money Matters
$45,000 +
Vendors
Photographer:  Fred Marcus Studio
Floral Designer:Amagansett Flowers by Beth
Cake Designer: Kathy Burton Cakes
Reception Venue: Montauk Yacht Club Resort & Marina
Dress Designer: Reem Acra
Band: Silver Arrow Band