A casual day at the dock was where Jaime and Shawn's choice for their simple yet passionate engagement shoot. With their perfectly blended outfits of polka dots and navy, of coral and turquoise, and their placidity over the sea waves and the green grass, everything went utterly genius. This is how they want to tell the world how they love each other, and that they are finally tying the knot! We are excited for both of these two getting hitched. Congratulations on your engagement, Jaime and Shawn!
Click image to enlarge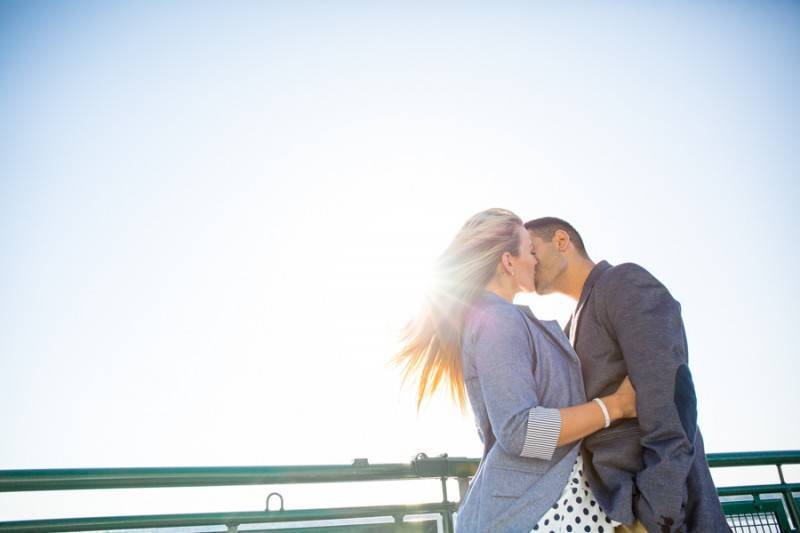 2

Like. Click to Vote
>
The Engagement Shoot
I wanted to show the light- hearted fun spirit of this couple. They are so sweet, fun, and madly in love they made it so easy.
The Location
Back when I was a kid my grandparents and I would take our boat across the sound and dock the boat and go have dinner in Langley. So when Jaime and Shawn said they wanted to do pictures on the ferry I thought it would be a great way to tie everything together.
The Outfits
Jaime and Shawn are such a stylish could and Jaime had taken a lot of time and energy into making their outfits perfect so I didn't need to do anything 😉
A Hint For the Wedding Day
Jaime and Shawn were so effortless with the way they engage with each other I barely had to pose them. When that happens you really see the true character of a couple and I'm sure we will see the same thing on their big day.
Just Relax
I'm a bit of a joker behind the camera and I'm all about having fun and making it an adventure and I think that puts most of my couples at ease and forget they are getting their picture taken.
About Their Wedding
The wedding is at a winery in Chelan August 8th and I can't wait. It's going to be amazing!
VENDORS
Photographer:  Solie Designs