After several years of long distance dating, our couple for today finally tied the knot at Celebration Cottage in Atlantic Beach on a perfect summer day.hey had the sweetest ceremony with families and friends. The venue up to the bridal details were all beautifully coordinated and  magically unfolded the couple's love story. These wonderful photographs by Sidney Leigh Photography will tell us how romantic and lovely this wedding was!
Click image to enlarge
1

Like. Click to Vote
>
Extra Special Details
The bride's mother made their wedding cake using her grandmother's famous pound cake recipe. Her great grandmother wrapped the bouquet in a handmade seafoam green lace.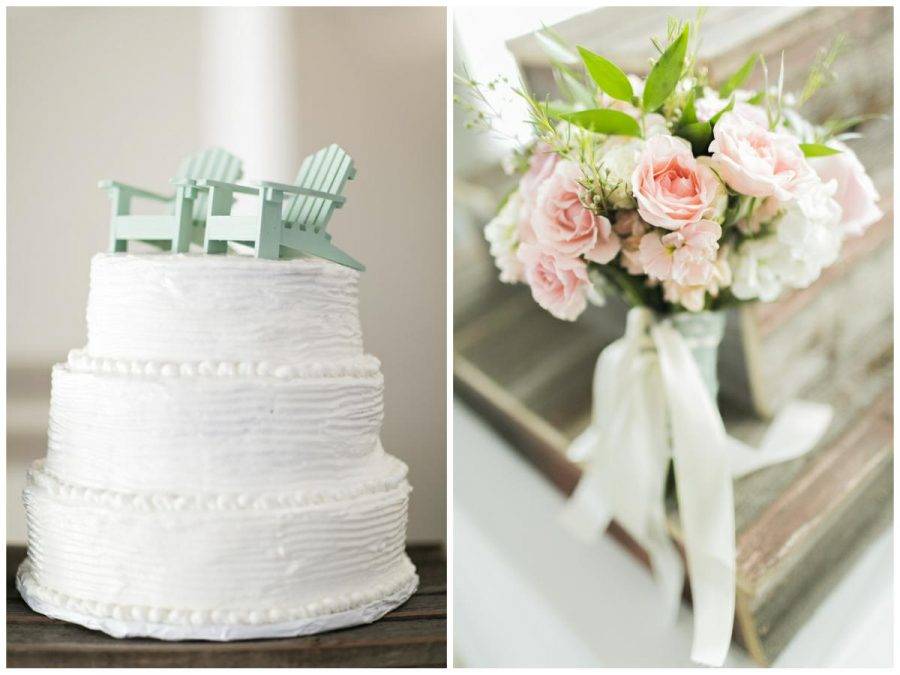 For the "something blue", she sewed a USCG uniform name tag with her new last name into my dress, which was a surprise for her husband!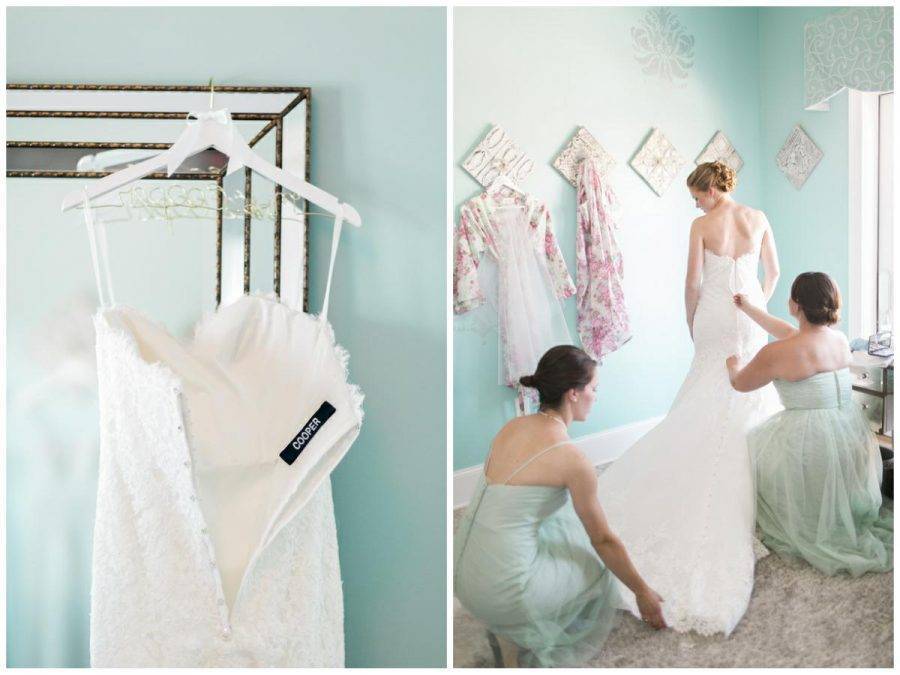 The officiant and his wife are their dear mentors and have seen them through some very difficult times.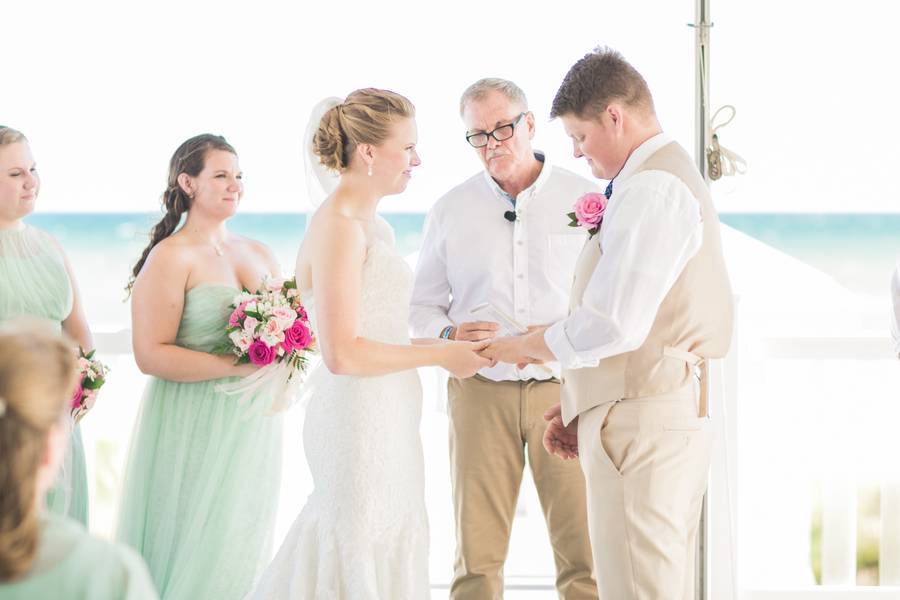 The blast menu coming up with beautiful and delicious flavors! Their caterer served Maryland-style crab cakes, country ham & pimento cheese sweet potato biscuits, and snapper ceviche, to name a few.
The Bride's Advice
♥ Don't get bogged down in all the "stuff" that comes with planning a wedding. Keep the big-picture in mind: you are having a wedding to celebrate the commitment you are making to each other! What will people remember 10 years from now? If the napkins matched the centerpiece which matched the bridesmaid dresses? Or if the laughter and love shared was genuine and heartfelt? We tried to let this guide our decision making process, which kept us very stress-free. We prioritized the areas that were most important to us and cut costs in others. This makes saying "no" easier too! We were incredibly blessed to be married at a naturally breathtaking venue and didn't want to compete with the views of the ocean from the venue, which kept our decorations (and costs and stress) to an extreme minimum. Our guests loved the refreshing simplicity. Don't be afraid to go outside the mold. It's your wedding day- make it reflect your personal lifestyle, not what you think is expected of you. Your wedding day will be a blur of excitement- invest the extra money in hiring a videographer. You will not regret it!
Vendors
Photographer:  Sidney Leigh Photography
Event Venue: Celebration Cottage