Of the many beautiful and romantic beaches around the world, Greece holds a spot in the list of top beach wedding destinations. No wonder why Qing took Yingxue to Santorini to propose! Mind you, this amazing future hubby planned all this all the way from Singapore – thanks to WhatsApp and email! Before popping the question, they took a stroll by the large Skaros Rocks in a village called Imerovigli. The place features a magnificent view of the sea. Their photos are very convincing. I can hear the sound of the waves and the smell of fresh air. Andrea Gallucci Photographer did an incredible job capturing the lovebirds' photos and video. Add the scenic view of the Cycladic Islands and we got this perfect surprise proposal! Also, check out some words of advice to other couples from the bride herself below!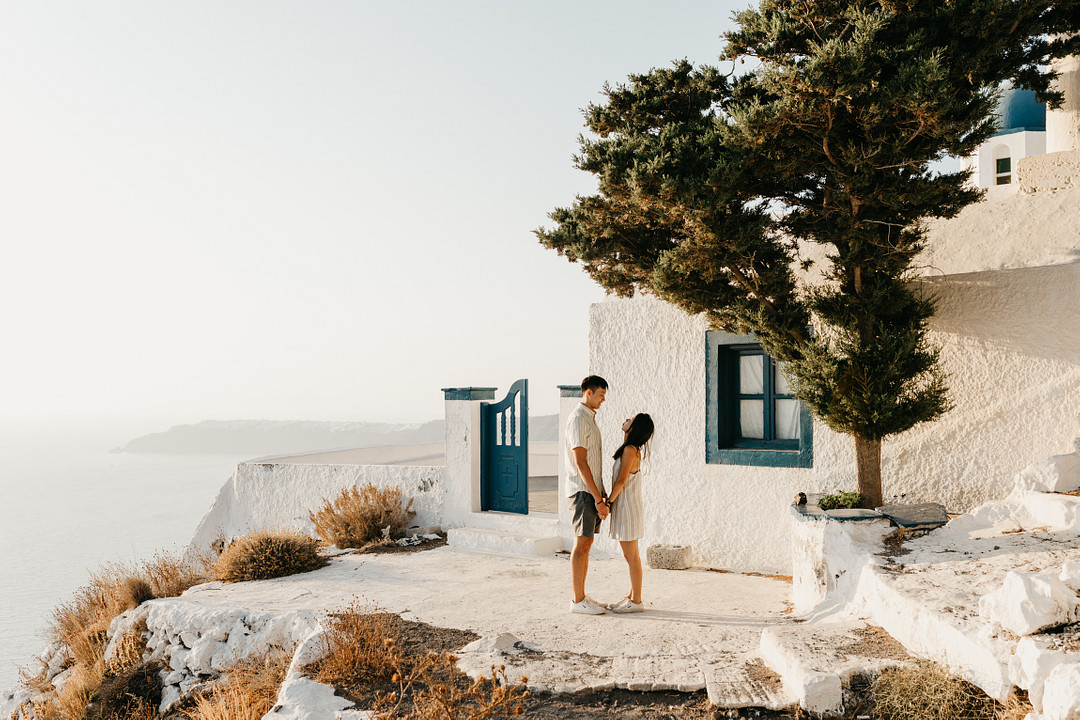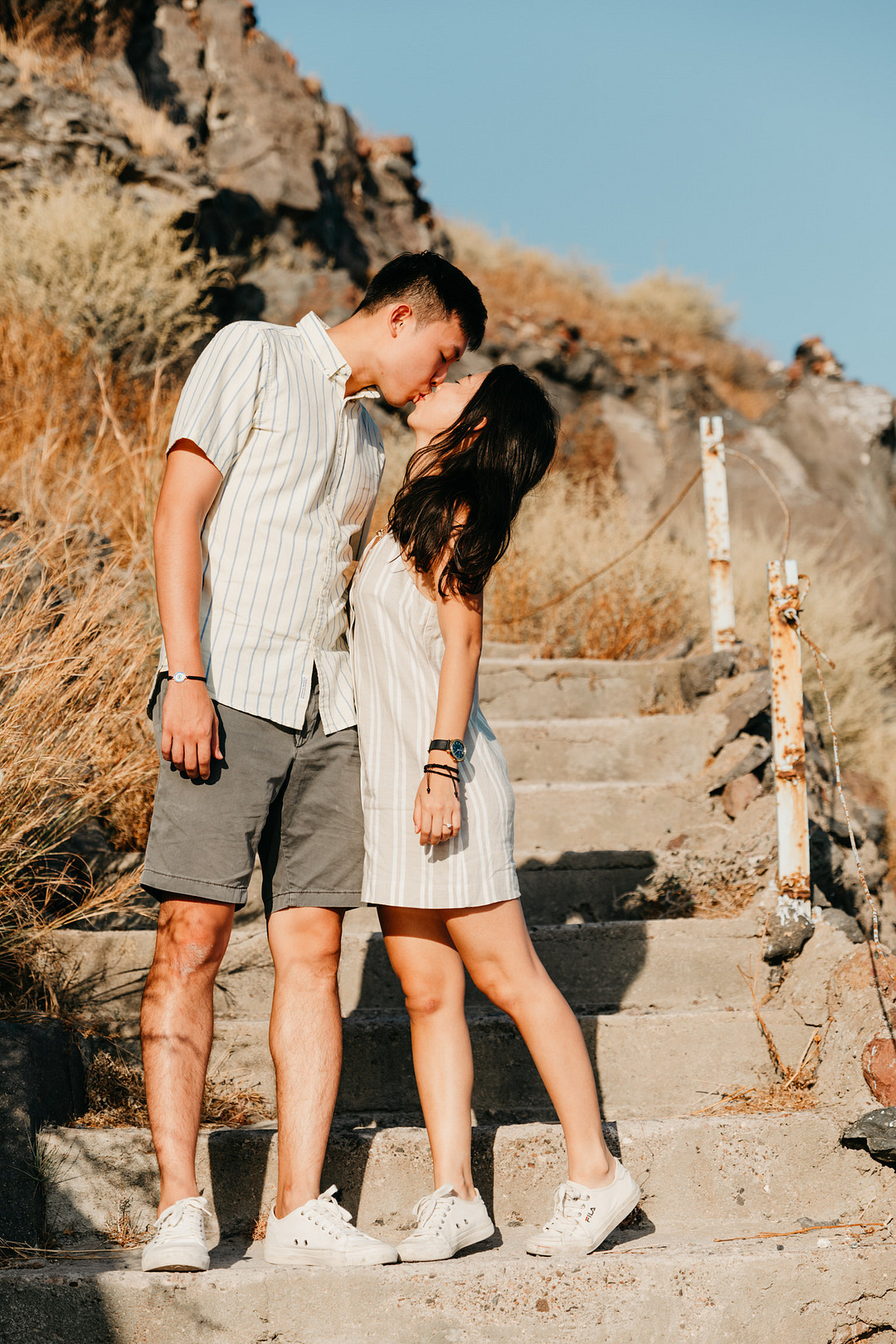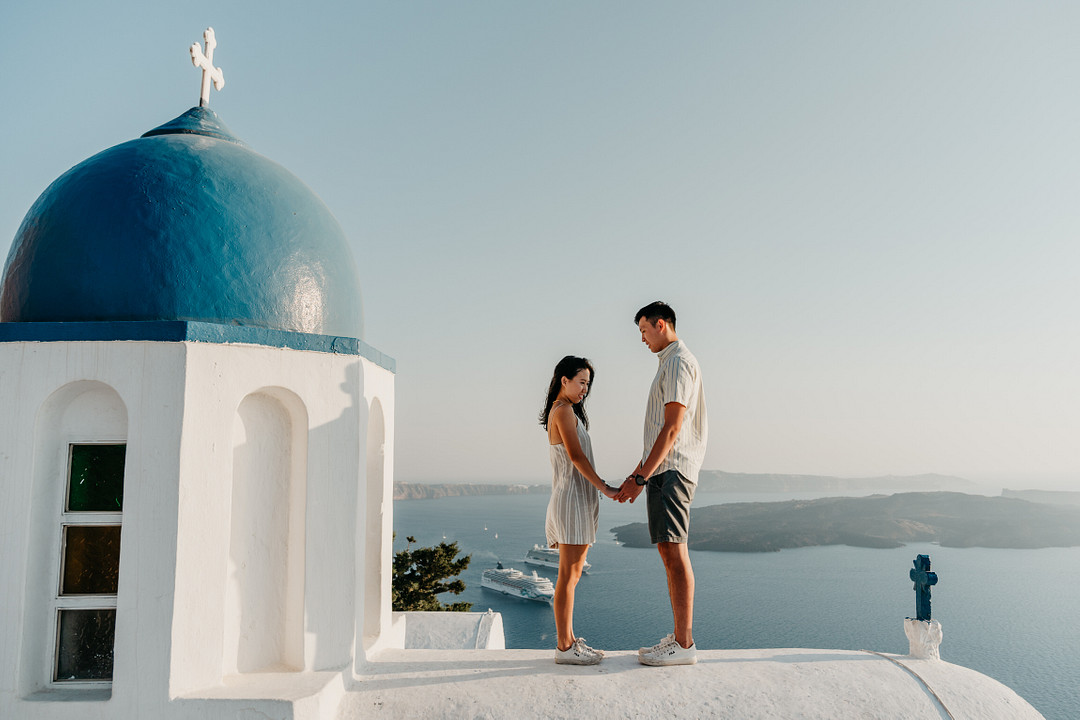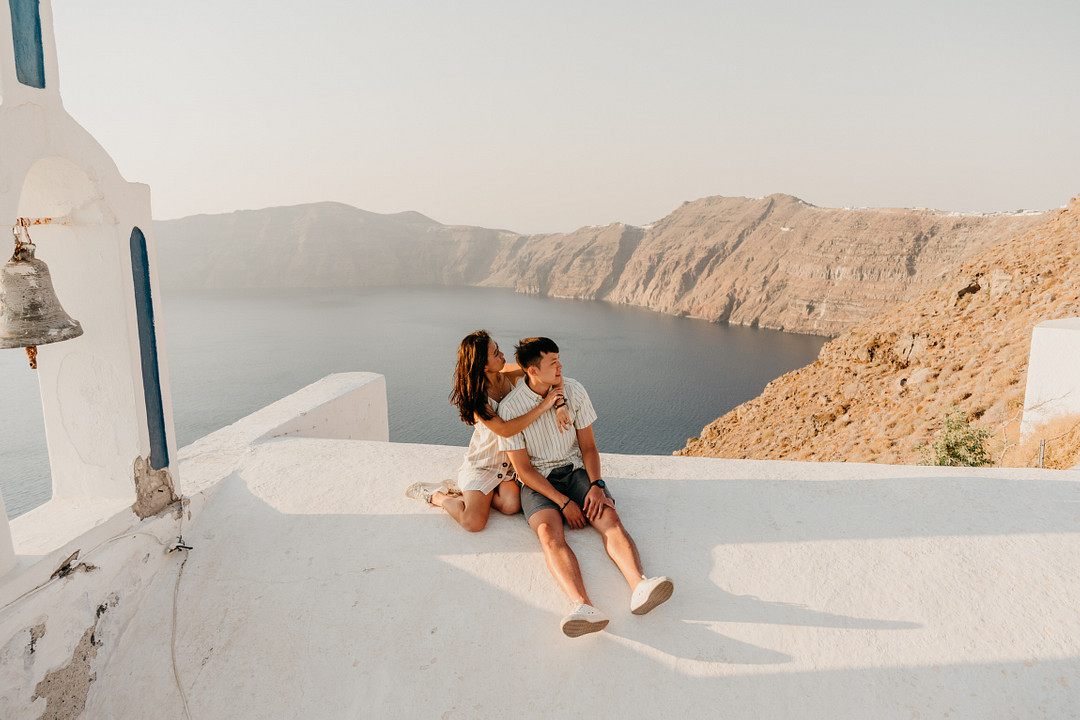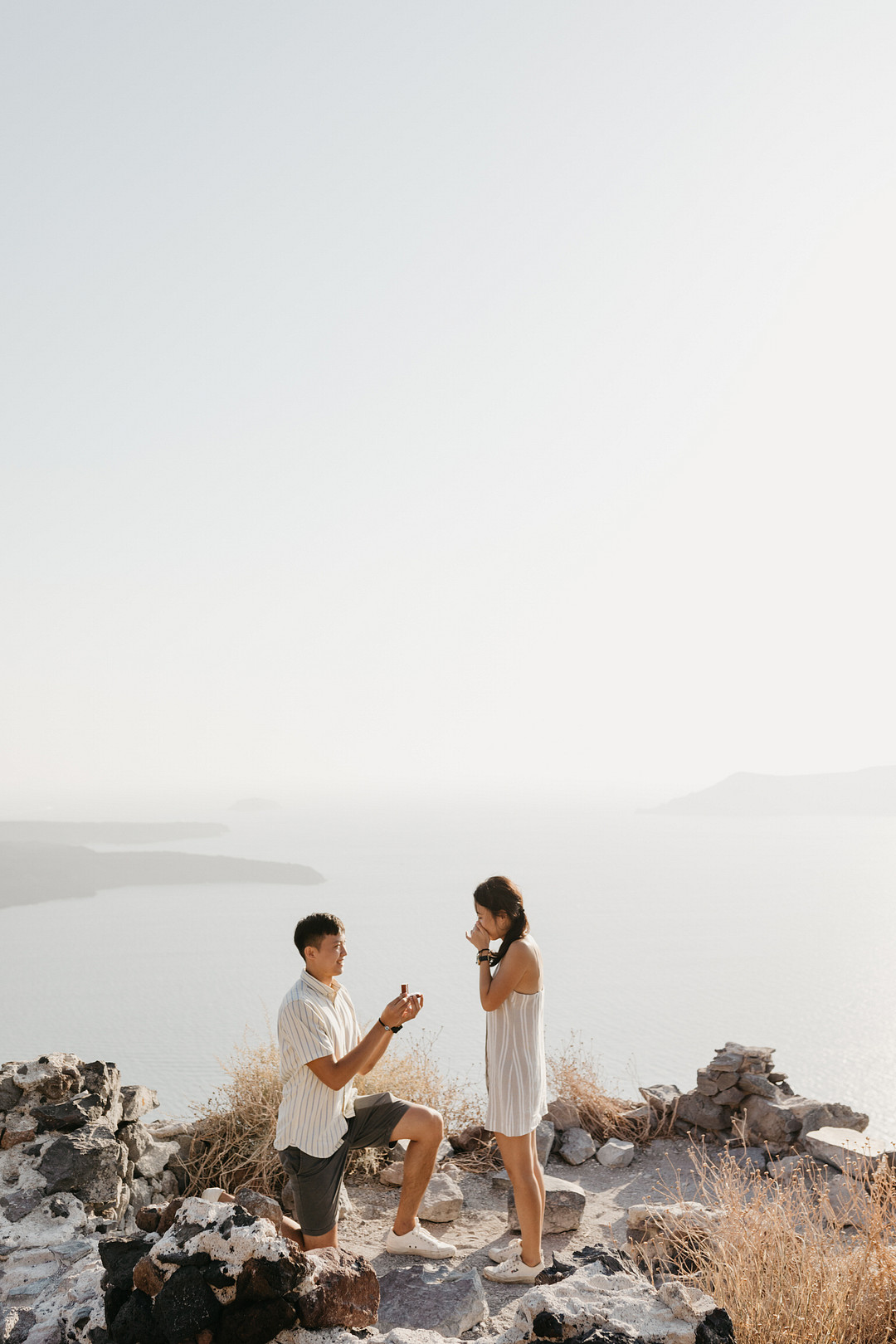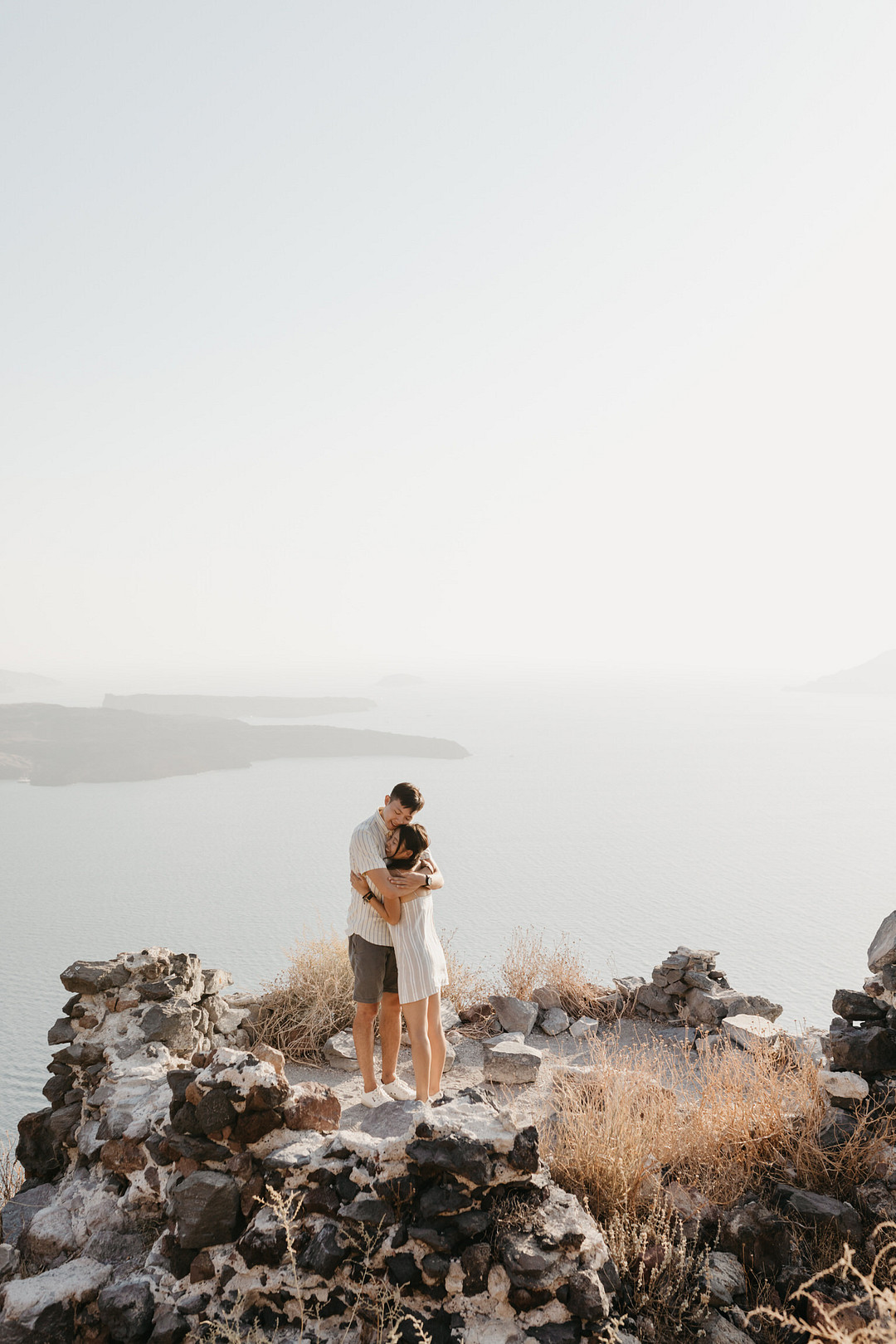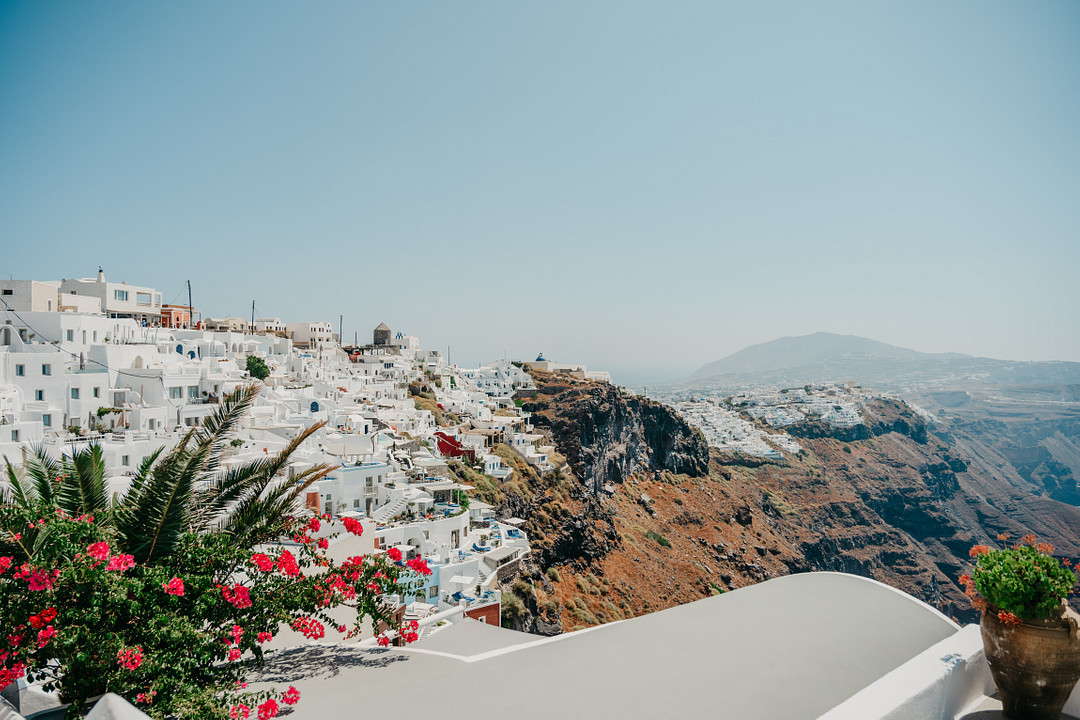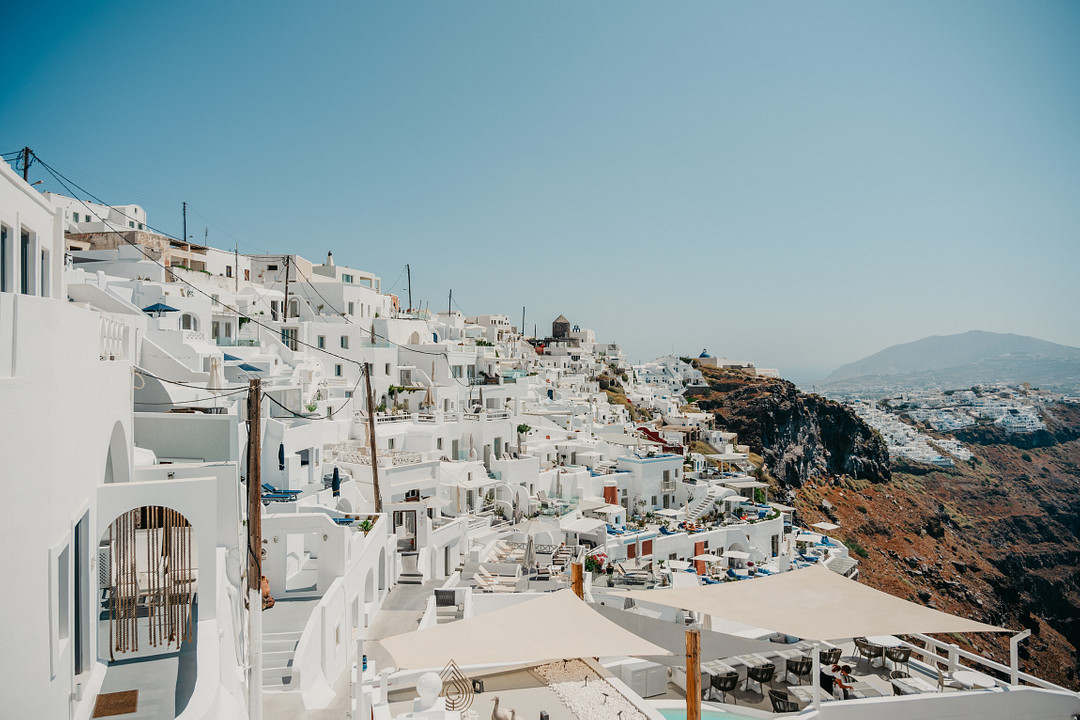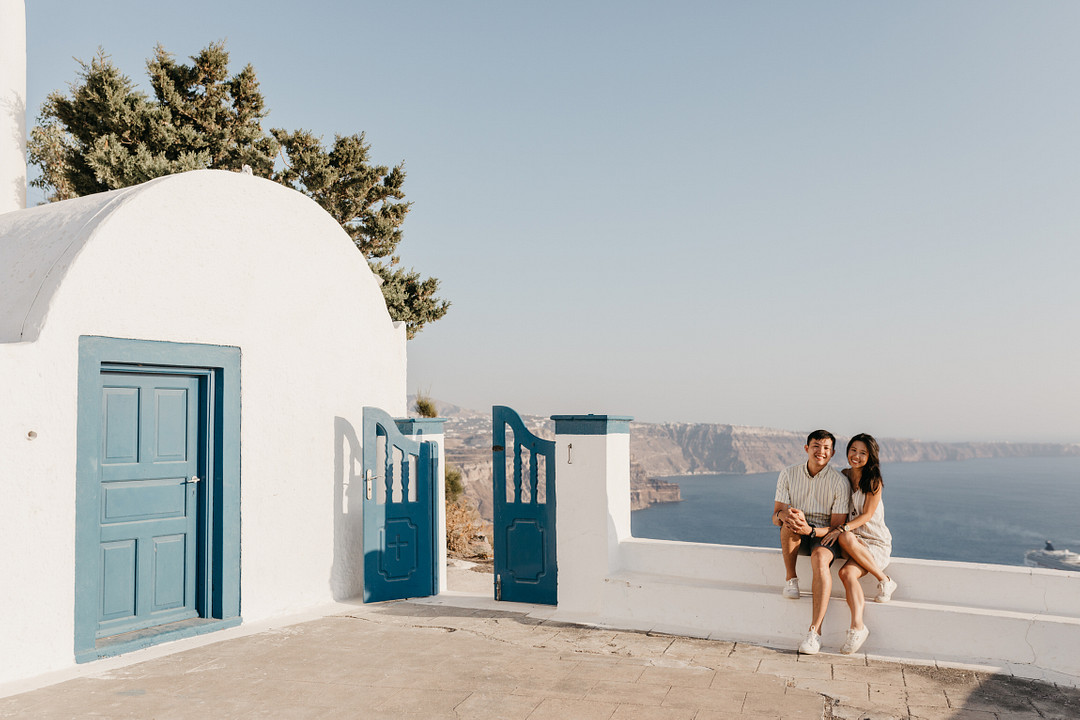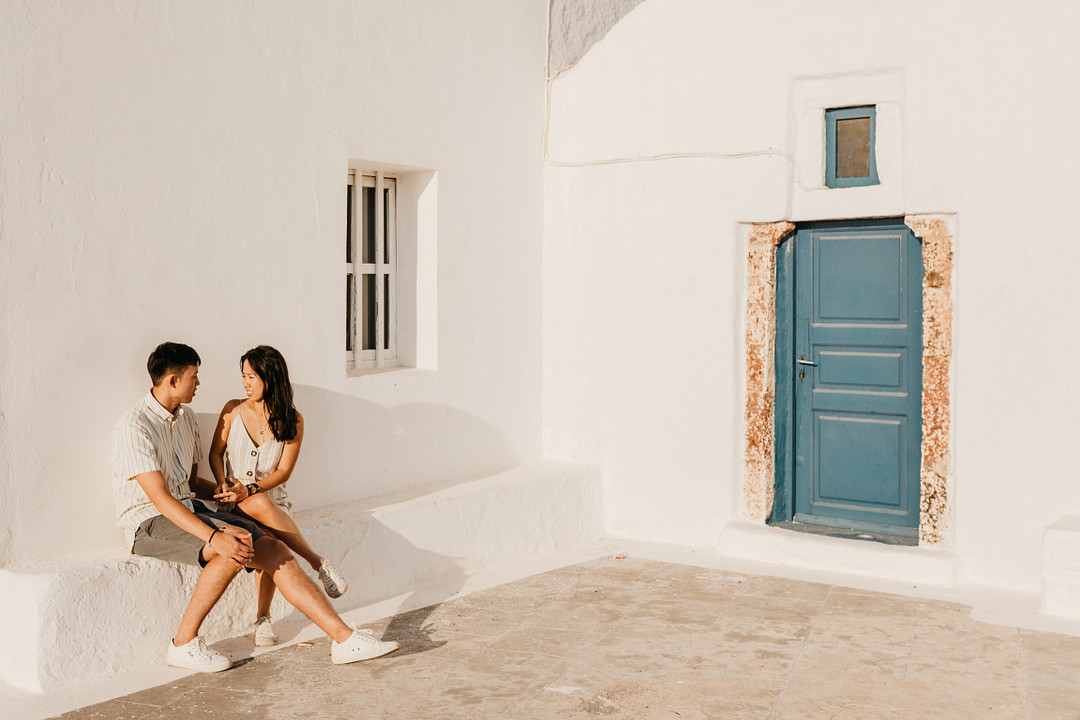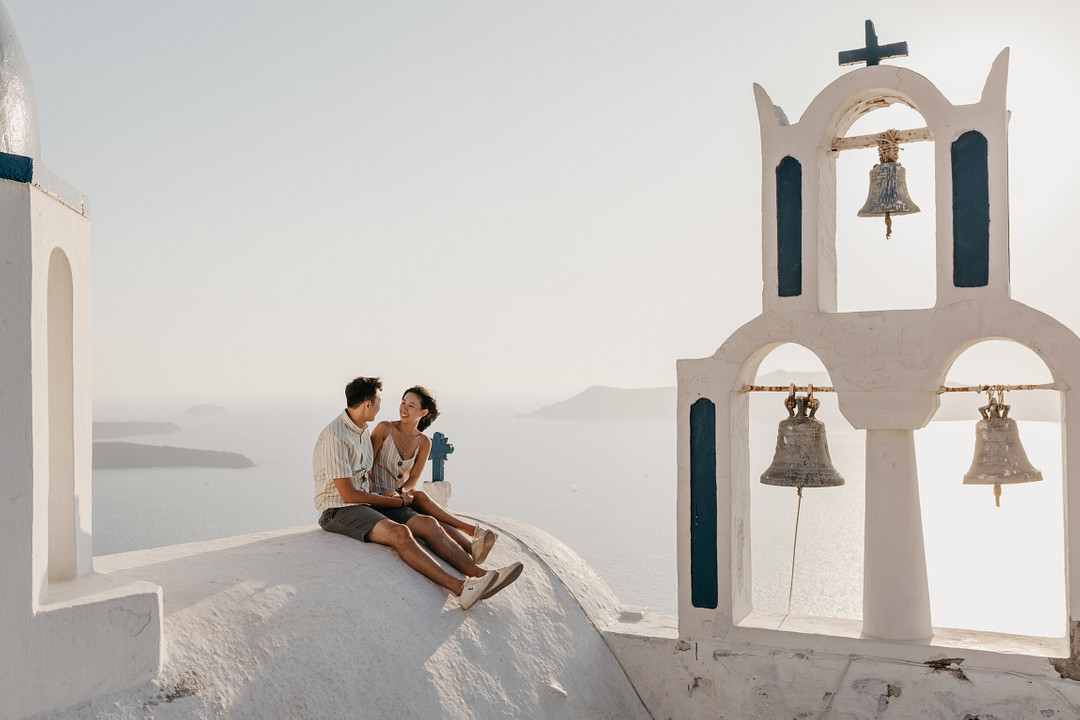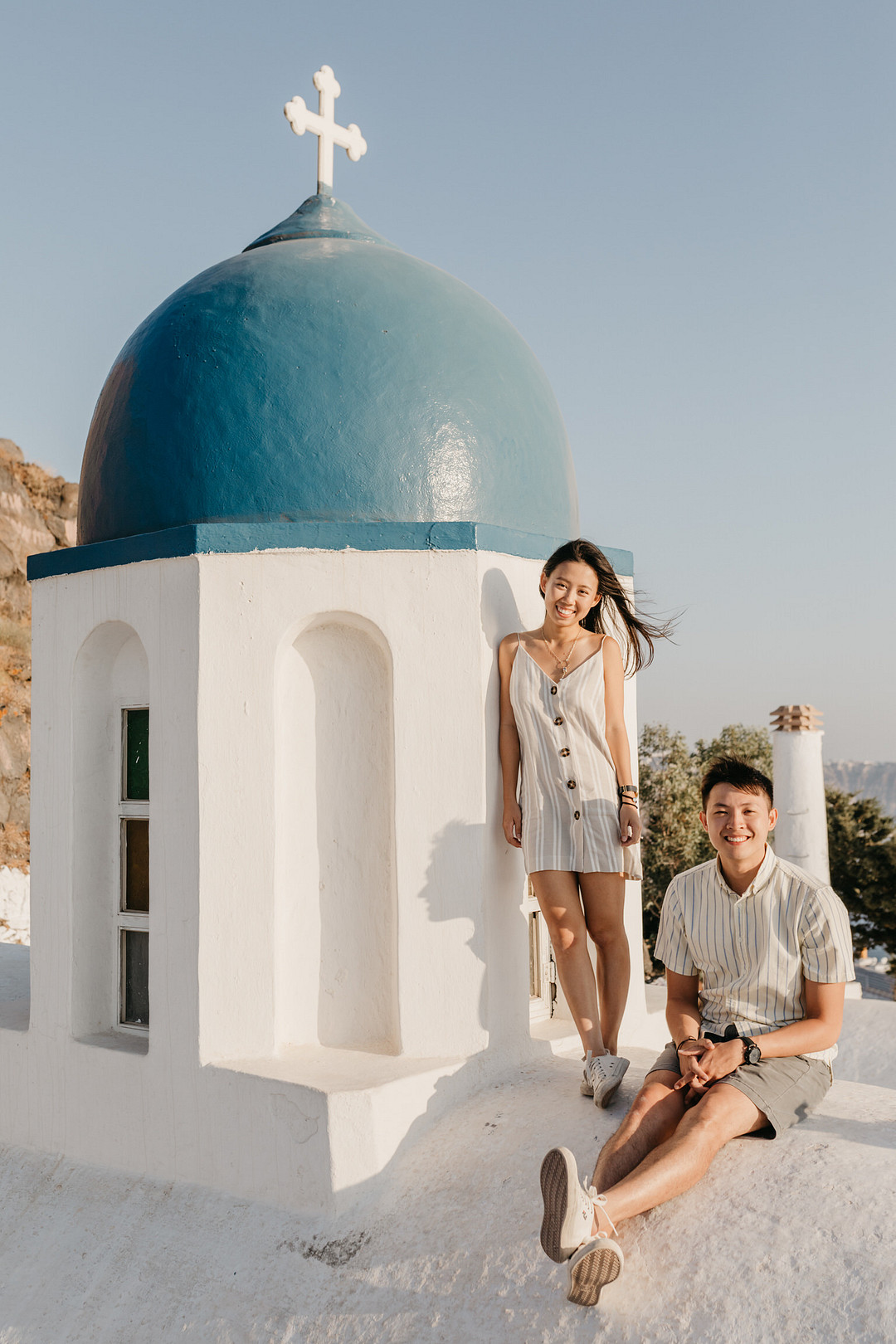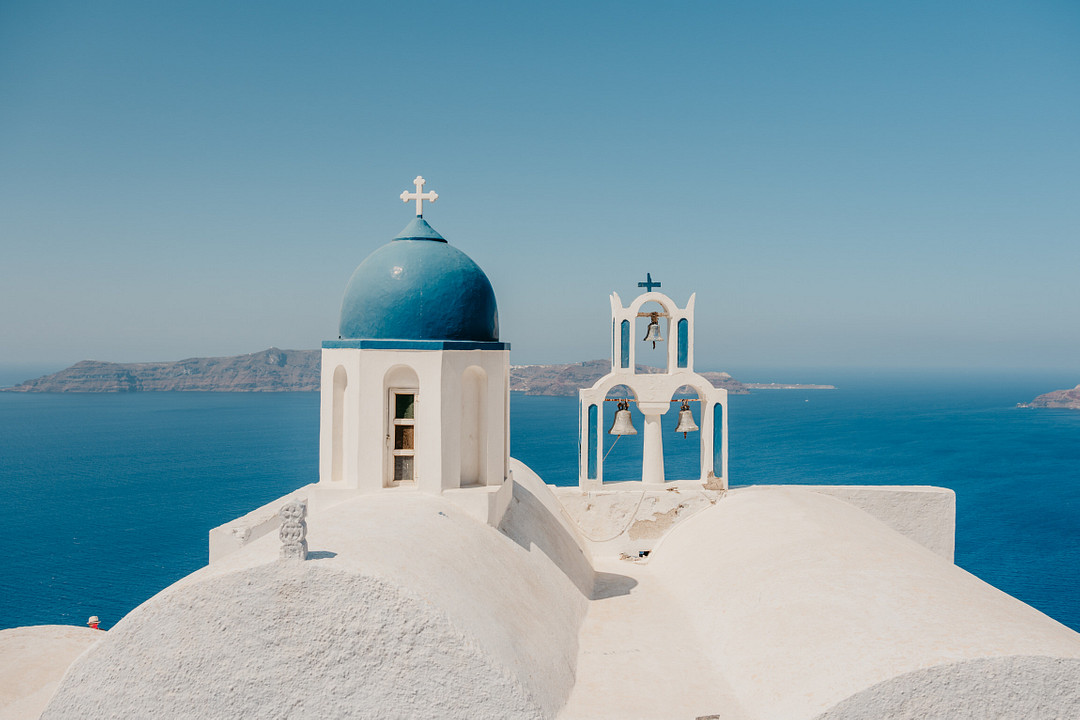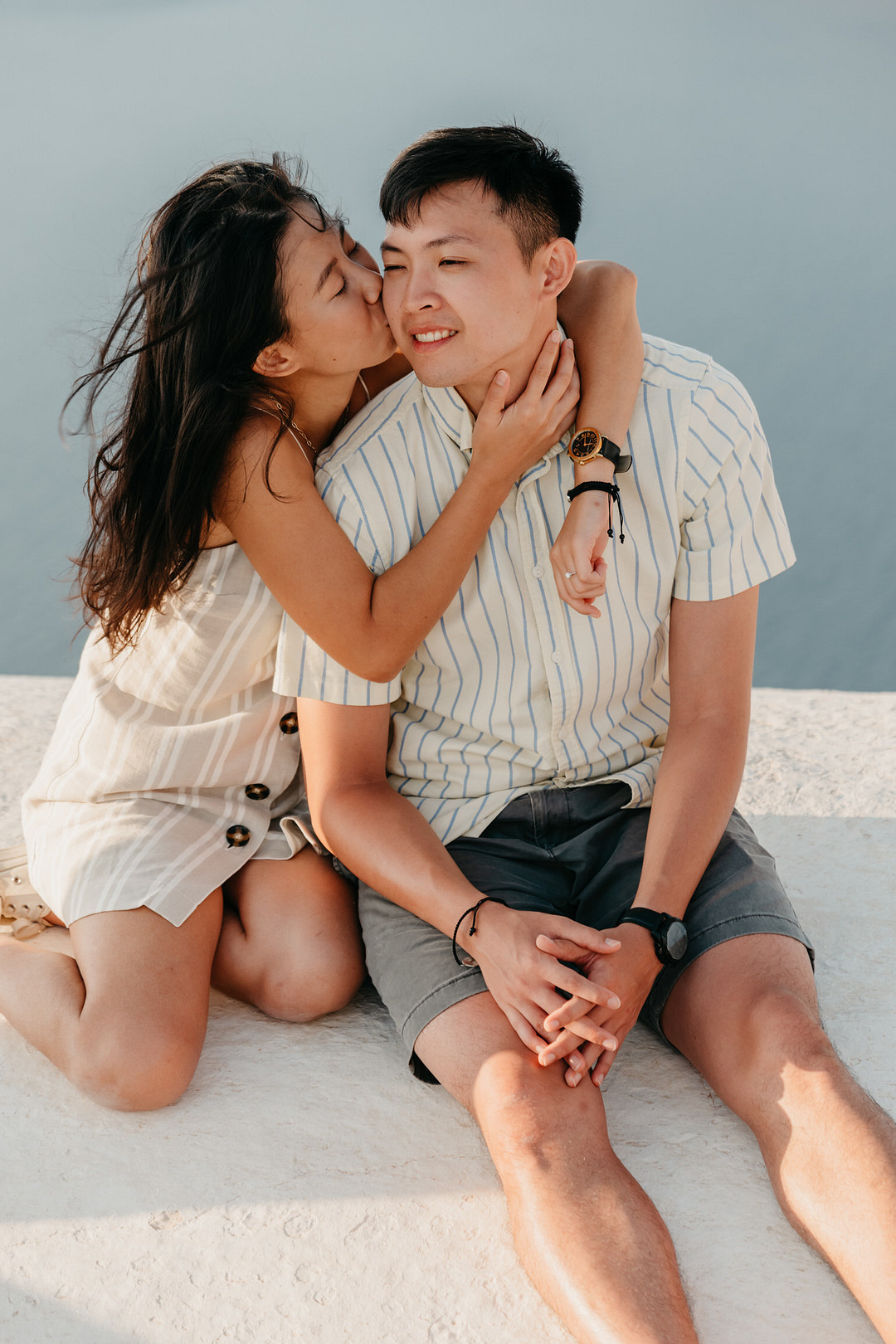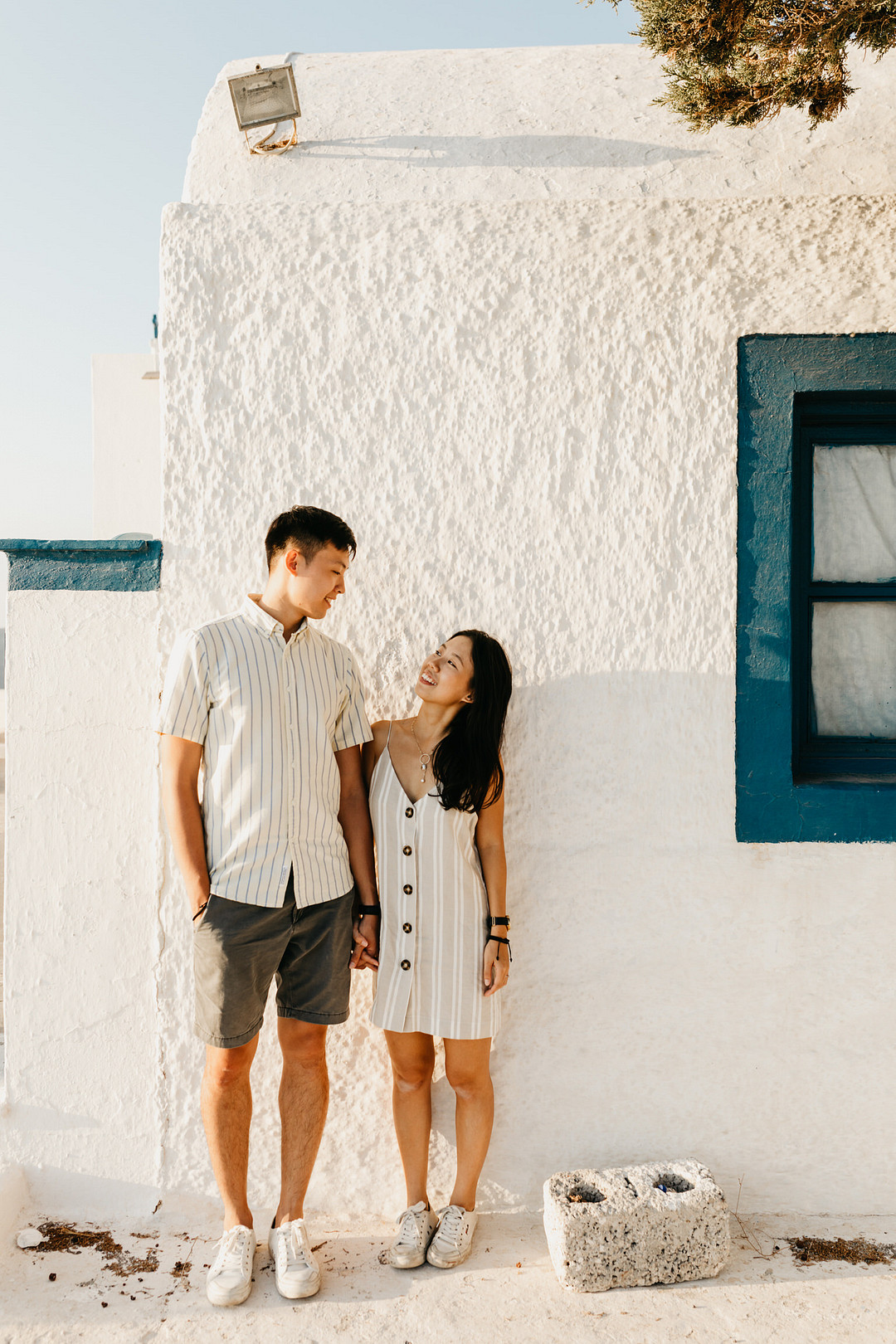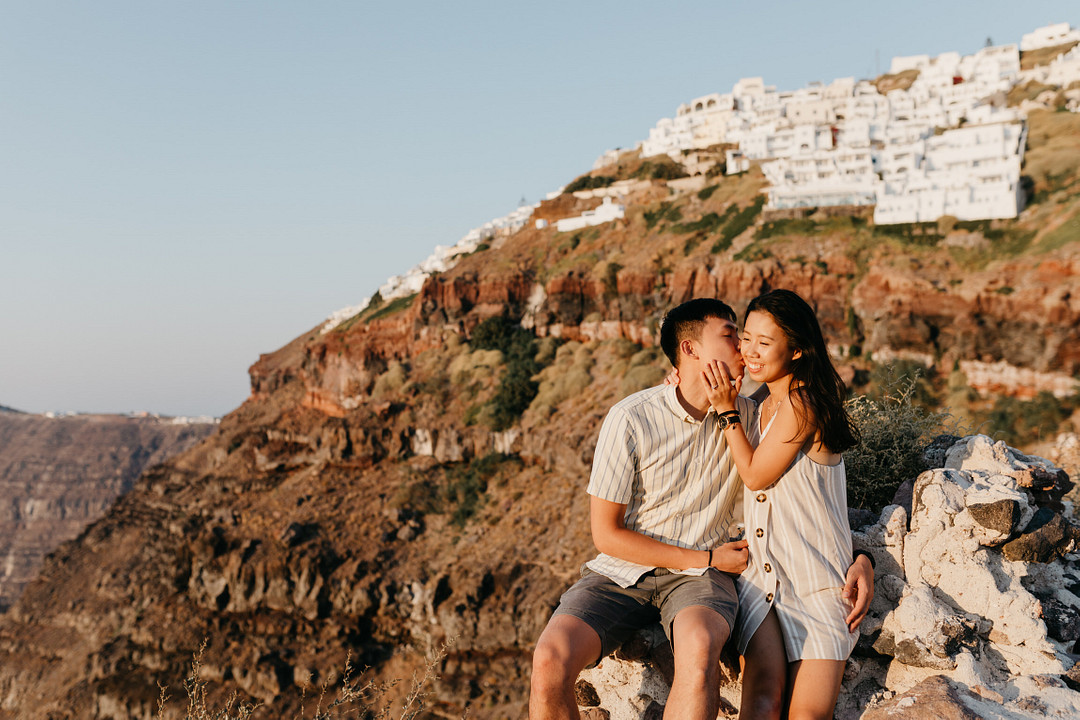 From The Bride
Let's start at the beginning. How did you two first meet?
We first met at a basketball game; he plays basketball, while my dad coaches basketball. Our first encounter was not very friendly (haha!) because he was playing on the opposing team that my dad's team was going up against. We only knew of each other's existence on this very day and had a few innocent eye contacts. Things only started picking up a few months later (with the help of social media).
Give us all the details about the proposal. How and where did it happen? Was it a surprise? What was the planning process?
It happened in Santorini, Greece! And yes, it was definitely a surprise. He made me hike (a mini one) in a dress to Skaros Rocks after dinner (a huge one if I may add). I wasn't feeling up for it because I was feeling really bloated from all the delicious Mediterranean food, and the time difference was not helping either. Throughout the entire hike, he was constantly on his phone, and that added to the frustration. I then later knew he was trying to coordinate with Andrea, our photographer. We finally arrived at the end of Skaros Rock, with an unblocked view of the Aegean Sea. Andrea, whom I thought was a tourist (kudos to his great acting), offered to take a picture for us, and that was when my fiancé popped the question. I was not expecting it to happen but I am definitely glad it did.
Are you excited to start planning your wedding day? Do you have any ideas in mind yet?
Yes, but definitely with a tinge of anxiety. I guess it's inevitable to feel a little nervous, but I have gotten a lot of advice to embrace the process. For the wedding, we have decided to keep the traditions, but stay away from the conventions. Most importantly, to enjoy ourselves and have fun!
Check out their video too…
Associated Vendors
Professional: Positano Proposal | Cinema and Video: Andrea Gallucci | Photographer: Andrea Gallucci Photographer