We're completely loving the lightness and airiness of Kala and Joseph's succulent themed oceanside wedding! With soft tones of lavender and the surrounding greenery, this set is refreshing to the eyes. See the bride's dainty off-the-shoulder dress – it's making me droll with delight. Another cute element is the naked cake with succulents on it. The driftwood centerpieces as well as the arch were simply beautiful, keeping the whimsical wood theme. The bride also paid tribute to her mom who passed away years ago by setting up a remembrance table. The couple, finally, said their vows with 50 of their closest family and friends. Enjoy these photos below from John Malloy Photography!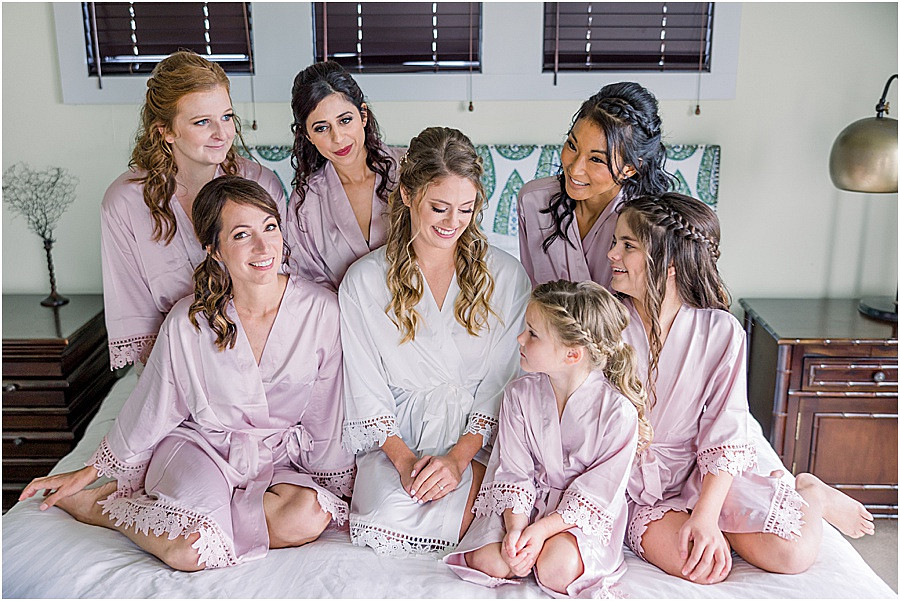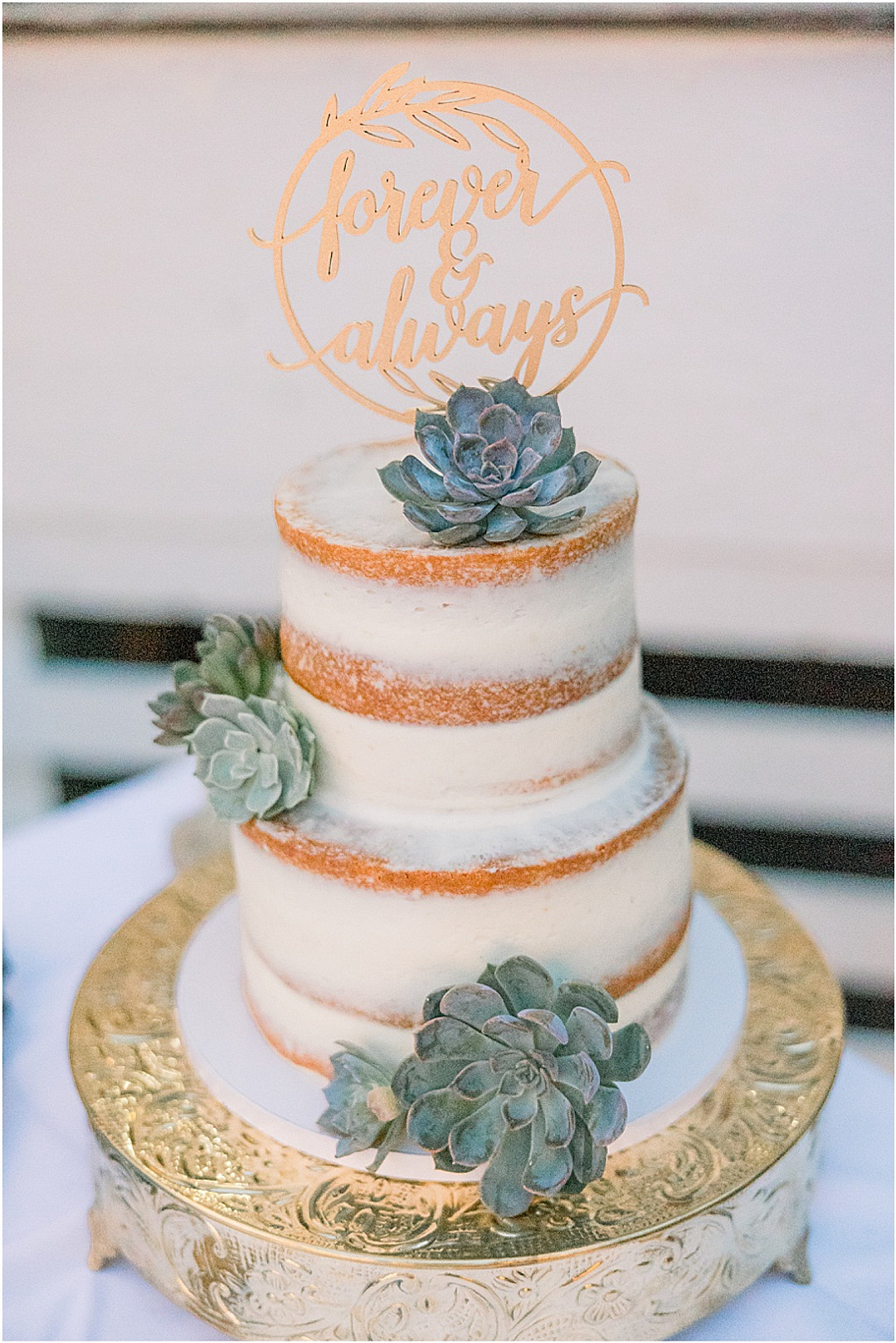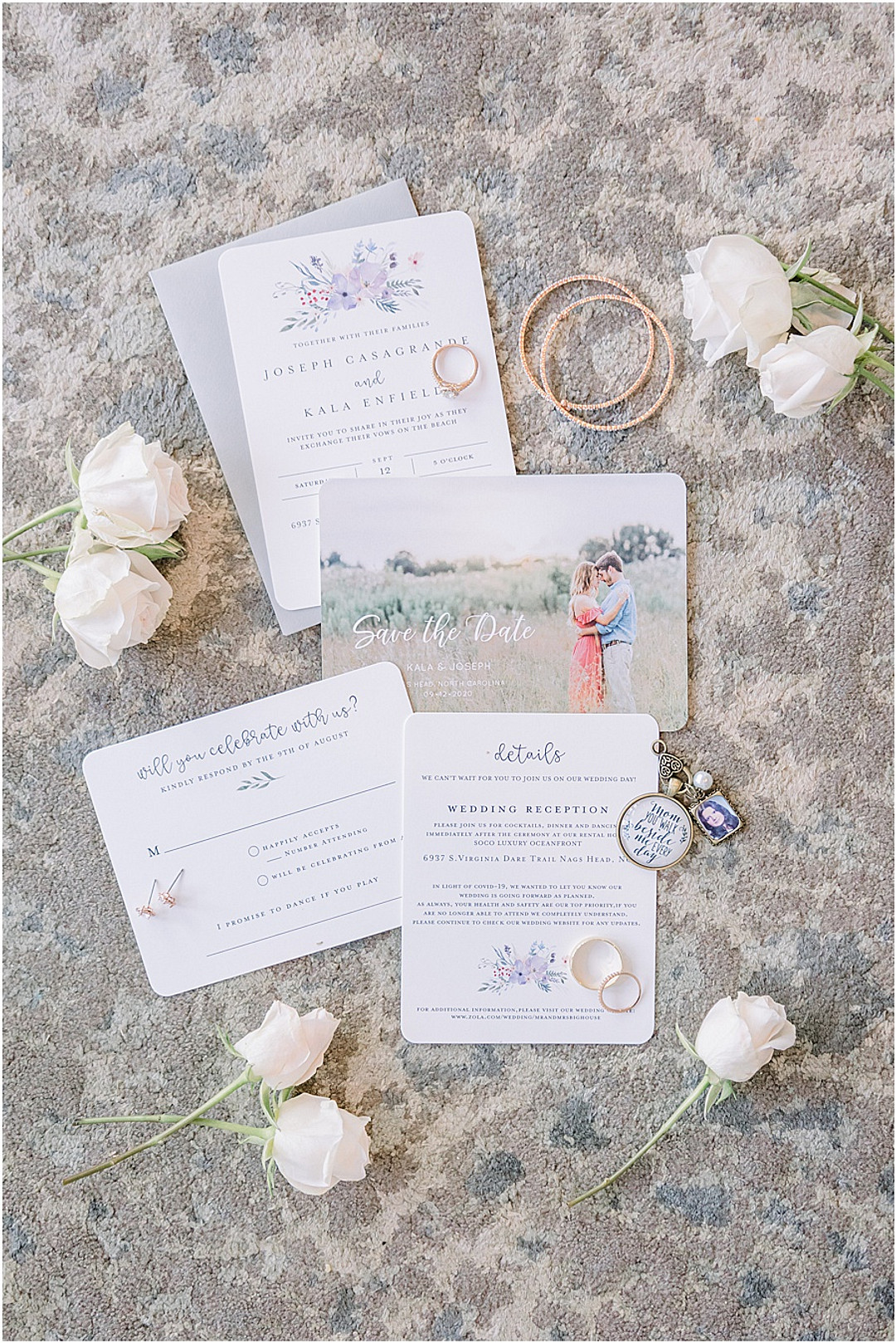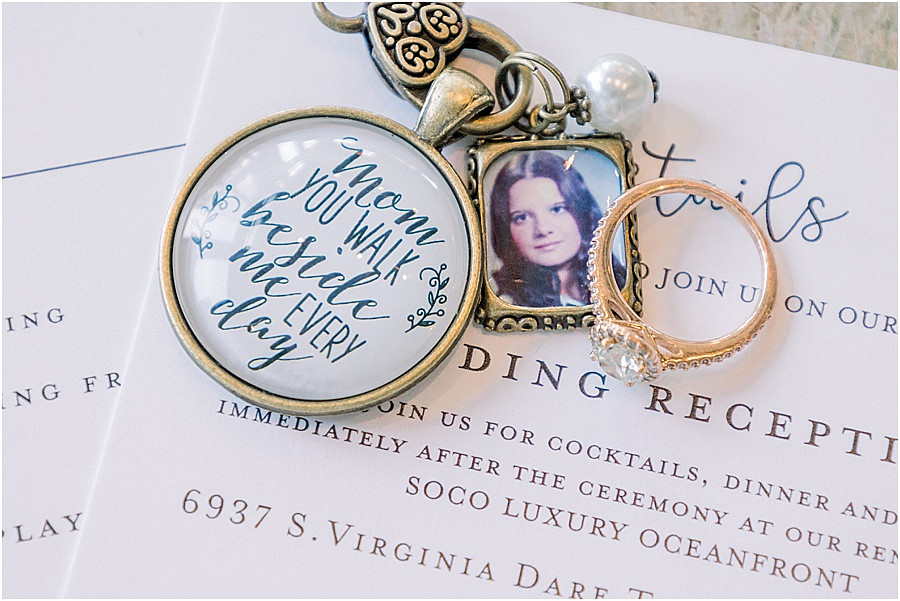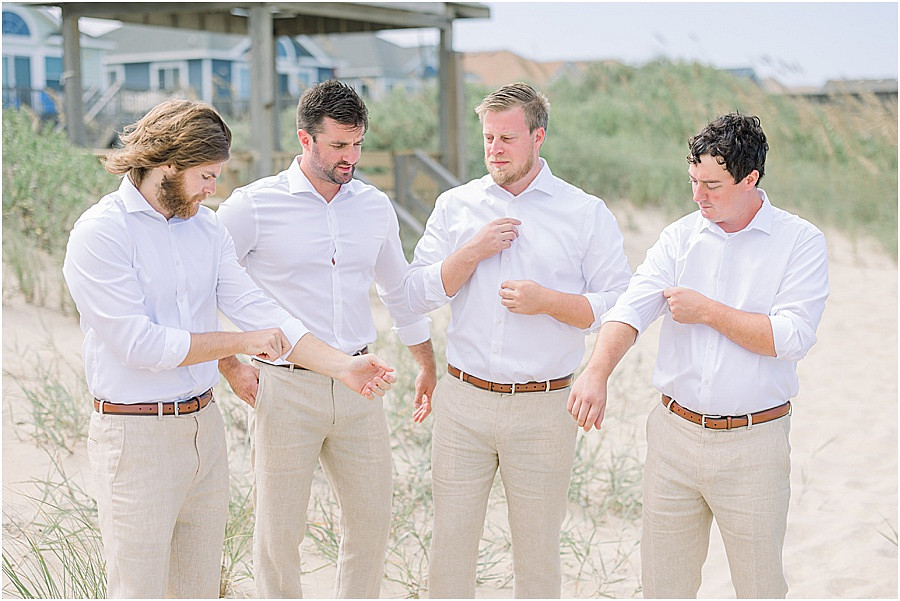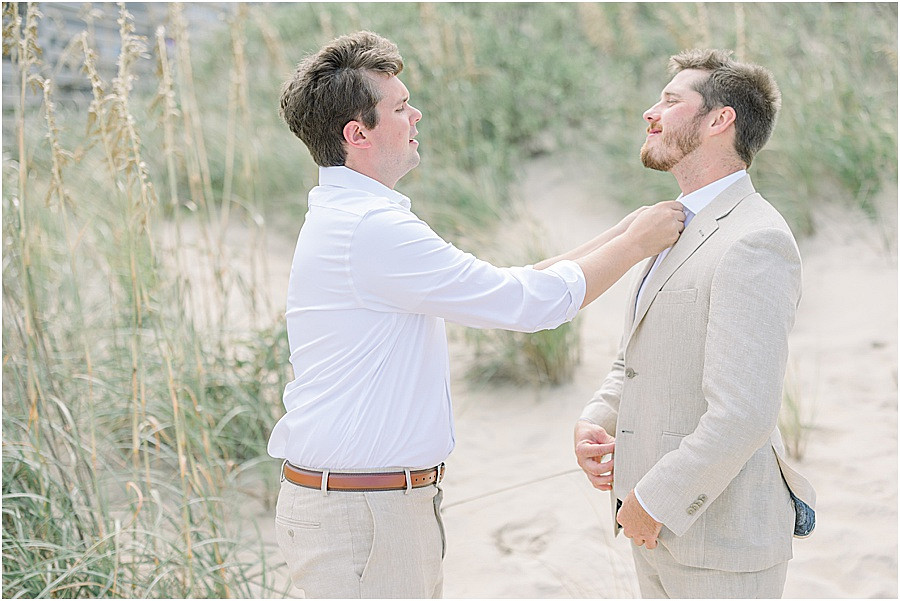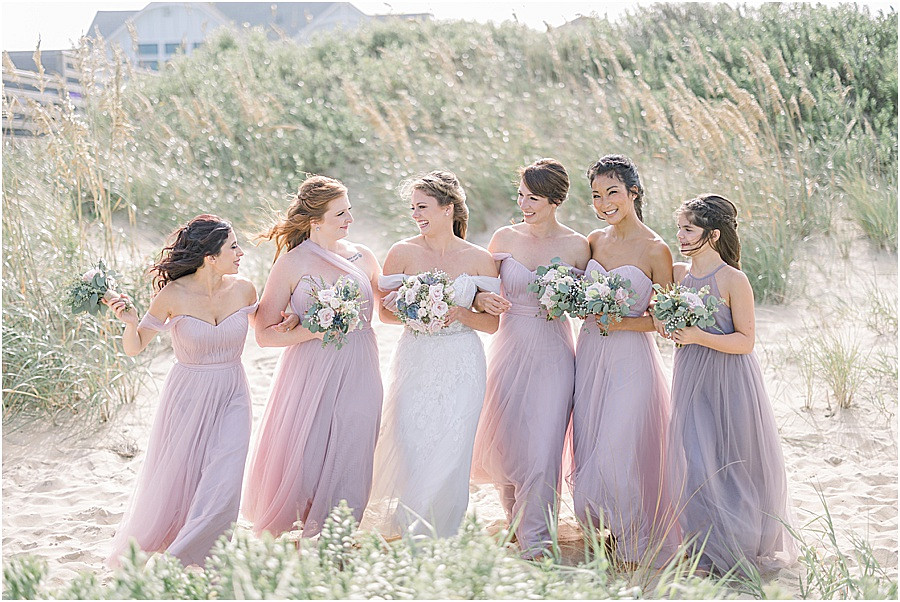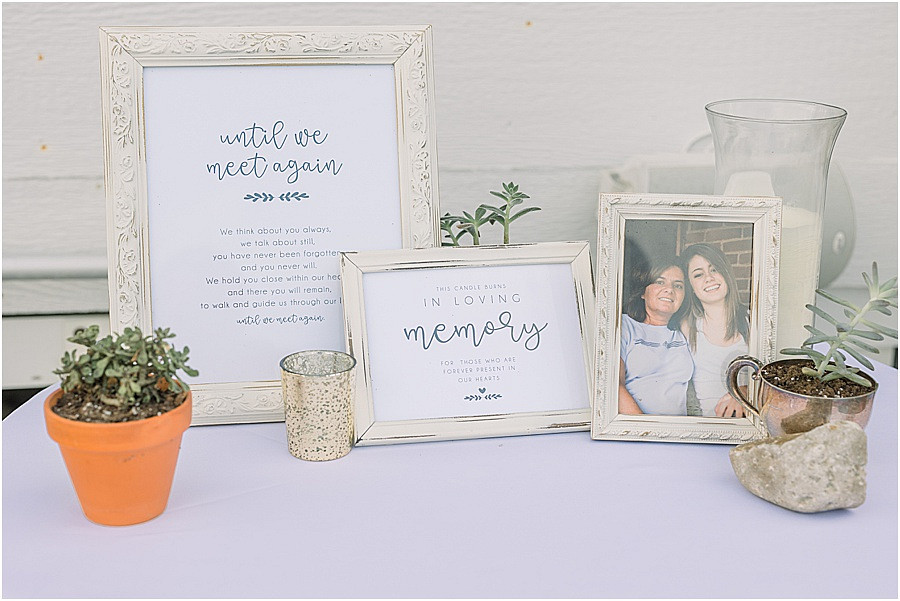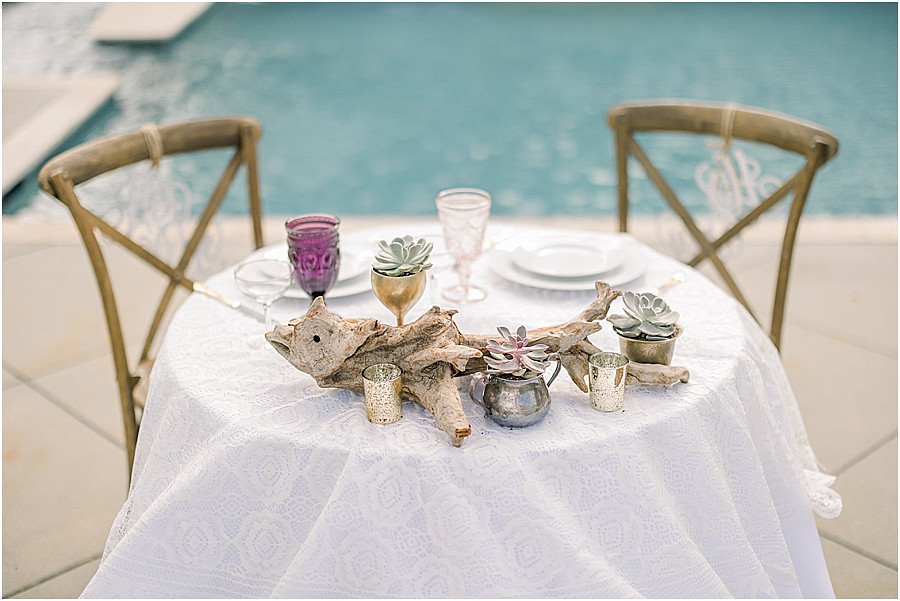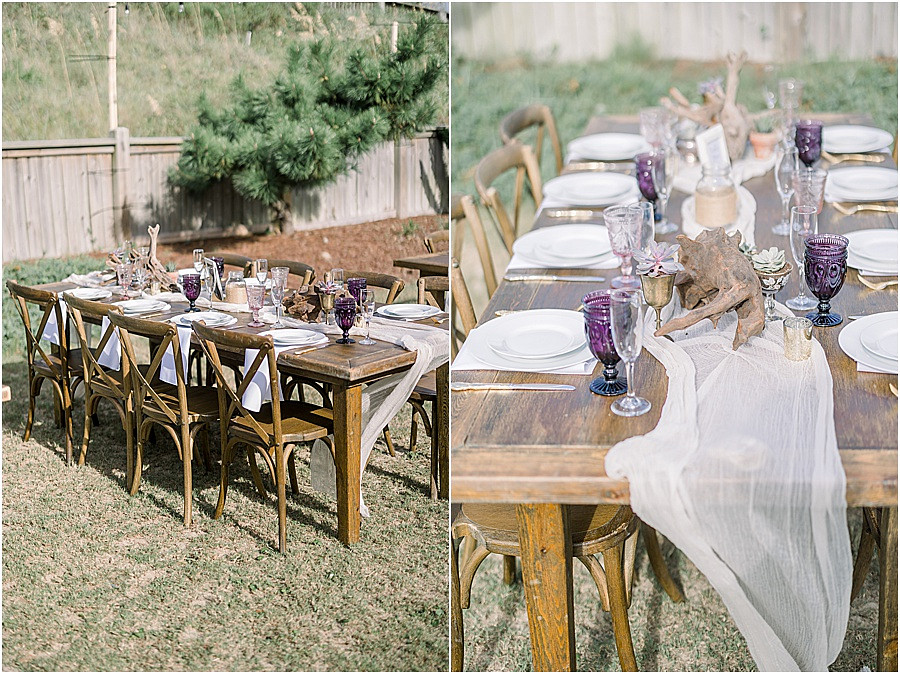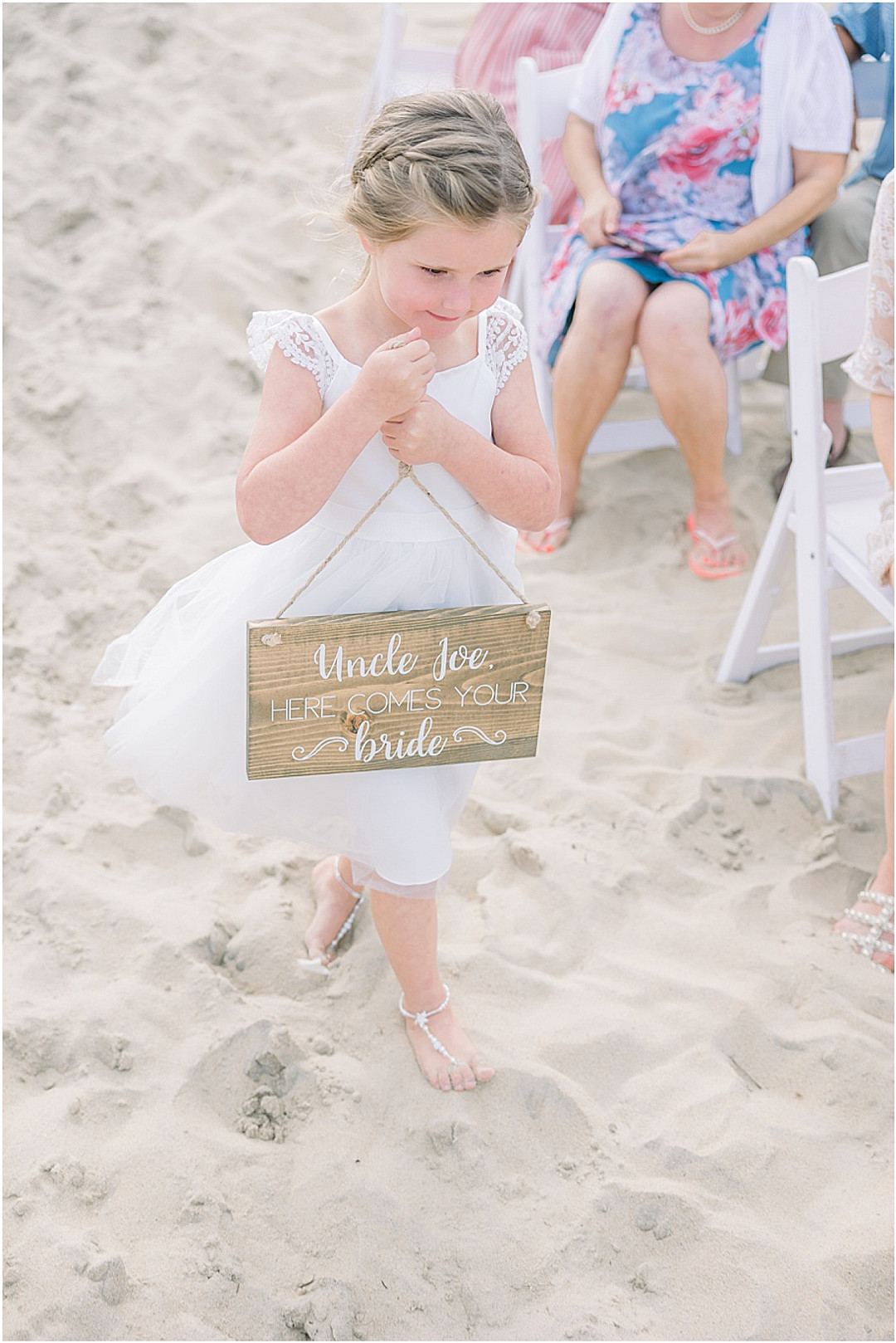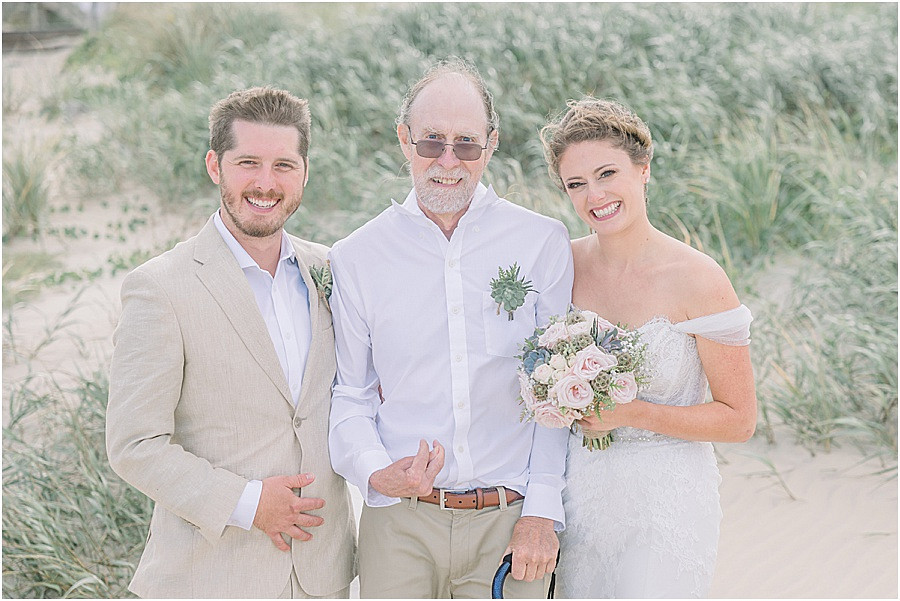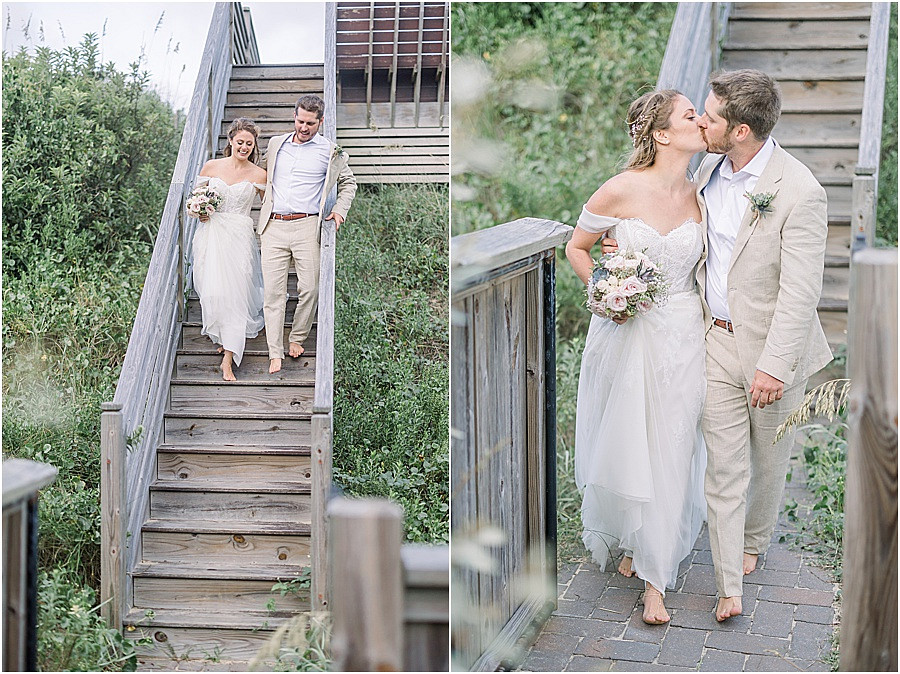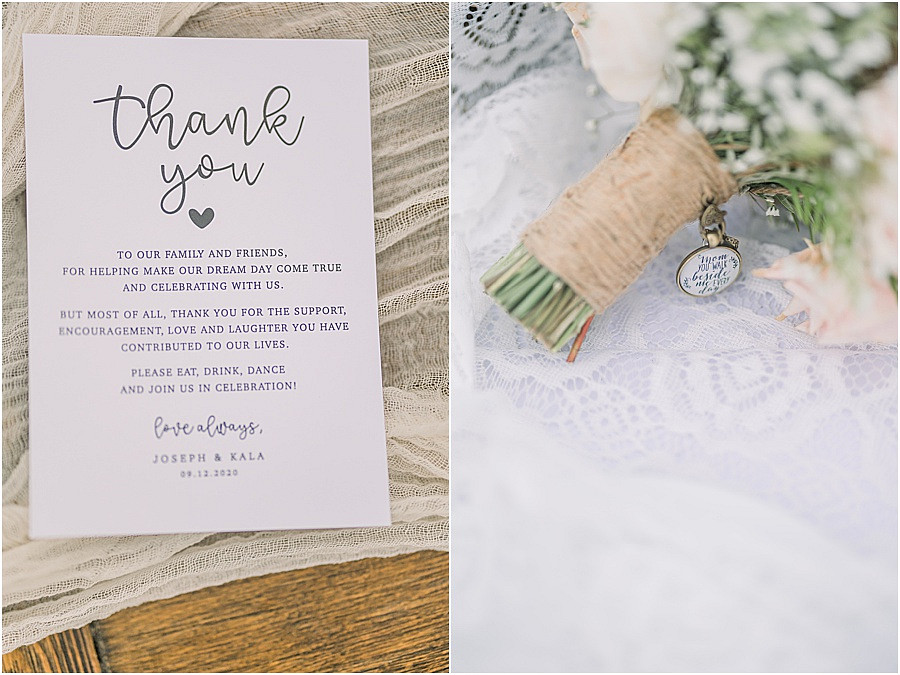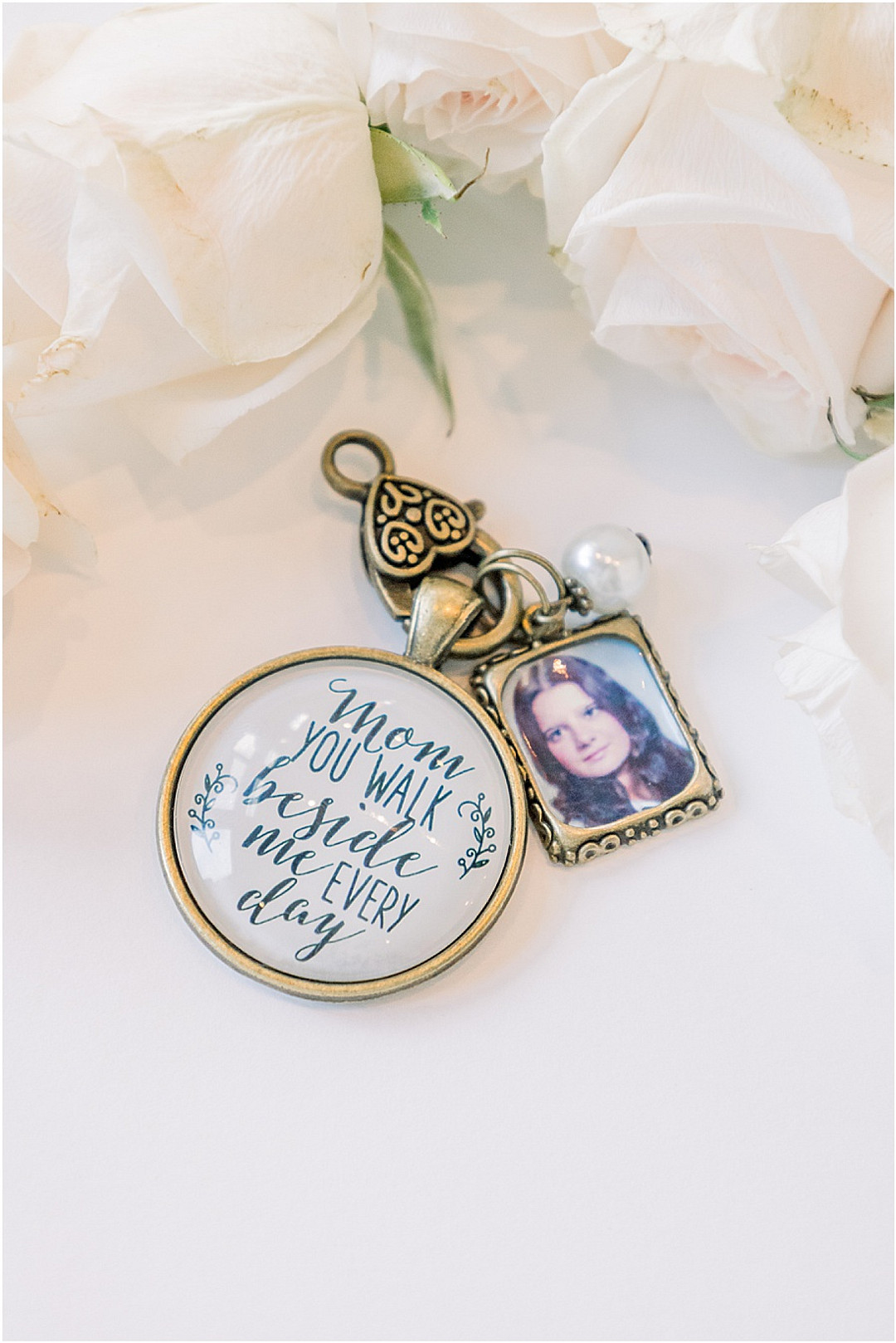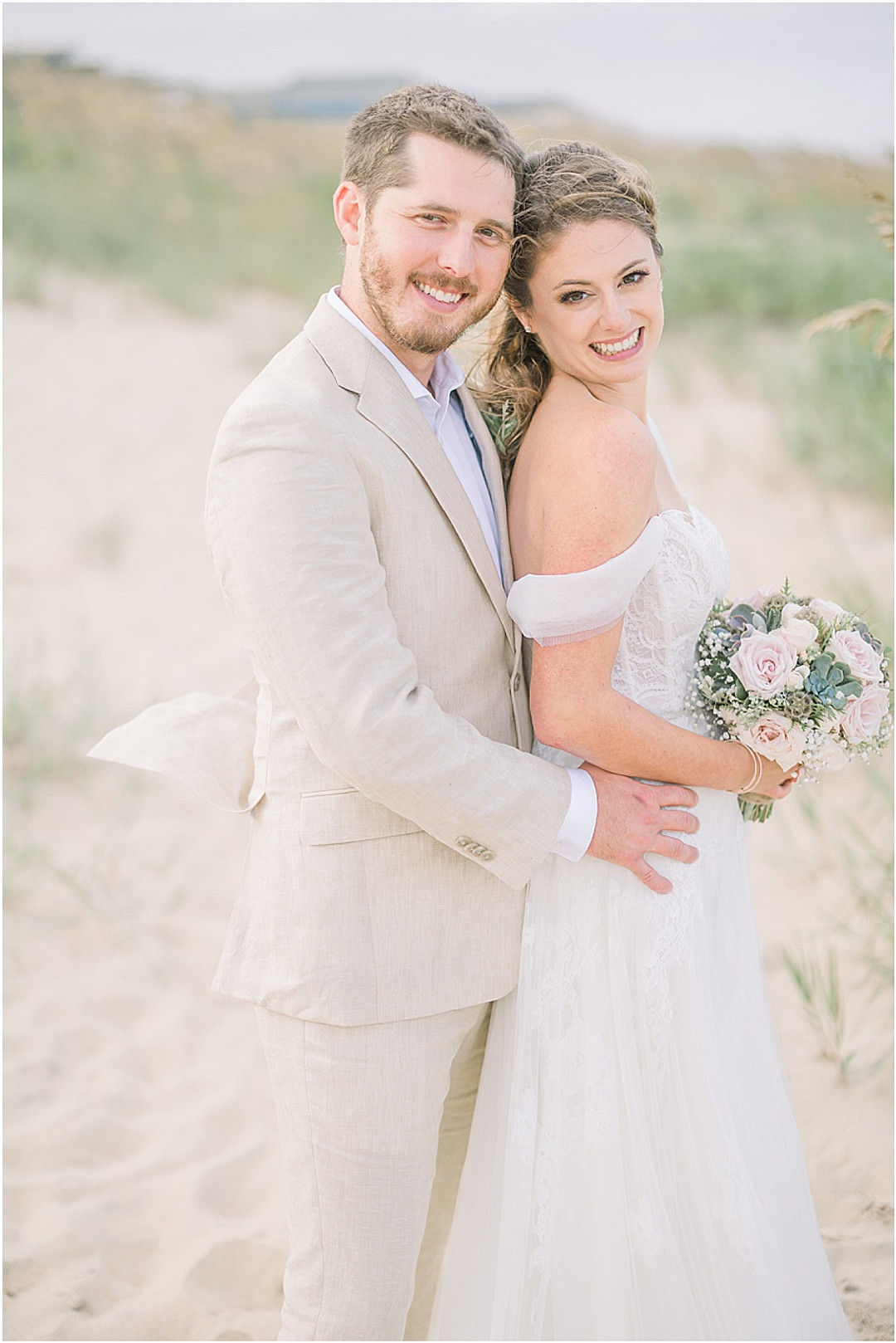 From The Bride
Tell us about your wedding! What was the inspiration behind your day? Did you have a specific theme, style, or color palette? Did you incorporate any cultural or religious traditions in any part of your day?
My special day was inspired by my love for the beach. I love that the beach is so simple but so beautiful. I was inspired by the natural beauty of the beach and my love for succulents. I went with 3 colors. A beautiful rustic brass color along with a dusty purple and pale green.
Let's talk wedding decor. How did you decorate your space for the ceremony and the reception? Was any part of the decor DIY?
Because I was getting married at the beach I wanted to incorporate some beach-inspired props. My ceremony was on the beach. I kept it really simple and had a beautiful driftwood arch. For the reception, I also incorporated driftwood as my centerpieces along with candles and succulents. I made all the signage for the wedding including the save the dates and the wedding invites.
What were the florals like at your wedding? Did you use flowers in any of your design elements like the bridal bouquets, centerpieces, or ceremony backdrop? Did they play an important part in the overall style of your wedding?
Since succulents were the main theme of my wedding I wanted to incorporate them in my bouquet, boutonnieres, corsages, and centerpieces.  Most of my stationery also included succulents design elements. Succulents played an important role in my wedding theme.
Did you personalize the day in any way (food trucks, guest entertainment, etc.)? What were some of your favorite parts of your wedding?
My husband and I kept our wedding very simple since we were planning all of it ourselves. We chose not to do all the traditional elements that you see at most weddings. We had our own fun dances that our families were familiar with. Our favorite dance involves putting some country music on and dancing around a bottle trying not to knock it over. One of my favorites parts of the wedding was dancing with my friends and family. Our families love to dance.
Let's talk fashion. How did you both choose your wedding day look? Describe the looks in detail.
I wanted not only me and my husband to be comfortable since we were on the beach, but I also wanted the bridal party to be comfortable too. I wanted to wear something that was light in weight and not to hot. I wore a strapless dress with beautiful lace flowers that felt like a nightgown. It was so light a flowy. It was perfect for the beach. My husband and the groomsman wore beige linen suits. The material was very breathable for a day that was a little warm. Since we were in the sand we decided to go shoeless.
How did you meet? Tell us about the proposal.
My husband and I first met in high school through mutual friends. We didn't end up dating until a few years after high school. My husband proposed to me at the same beach we got married at. Every year we go to the Outer Banks and stay in the same little beach house right on the beach. One year was more special than the others. After a jog on the beach during sunrise, my husband got down on one knee and proposed. After that, I knew that's where I wanted to get married.
What was the most anticipated or special moment of your wedding day?
There is one moment in particular that I will also remember. My mother passed away when I was a teenager and I wanted to do something special for her on my big day to remember how special she was. We marked her chair with some beautiful white roses at the ceremony and the officiant said a few words about my mother. We also had a special poem and photo on display at the reception. She will always be an important part of my wedding day even though she wasn't physically there.
Do you have any wedding planning or marriage advice that you'd like to share with other couples planning their day?
I'm really happy I had a smaller wedding and kept it very simple.  I was able to enjoy every moment without feeling rushed around. It's not about the decorations, the fancy vendors, or the amount of money you paid for flowers. It's about the love you and your husband share for each other. It's so important to enjoy every moment of your special day.
Associated Vendors
Dress Designer: WillowbyWatters | Bakery: Sweet Coast Cakes | Caterer: Dawn's Kitchen Catering | Floral Designer: Renee Landry Events | Beauty: Salty Hair Salon | Dress Store:Lilla's Bridal Boutique | Photographer: John Malloy Photography