Isn't it cute when you see playful couples, and it makes you all giddy and happy? Tony and Amanda are just the kind of couple and Jenna, their photographer, captured all that adorableness. Be genuine and just act like how you do with each other, and  you'll be just fine. Their engagement session setting may be casual, but the results are beyond beautiful. And it takes a good photographer to do that. Just look at their gallery and see how they spread love in Chicago.
Click image to enlarge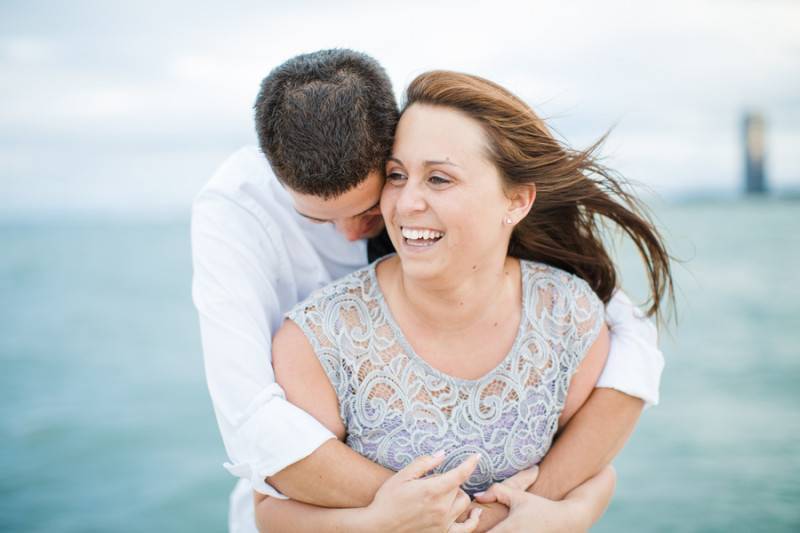 Like. Click to Vote
>
The Engagement Shoot:
Amanda + Tony have this pure and beautiful kind of love! I wanted to let that shine along with their playfulness.
The Location:
They are from the far suburbs of Chicago and wanted to be near the water and skyline.
A Hint For The Wedding:
Yes. We shot on the beach and near water, which ties into their wedding that will be in Mexico on a beach.
The Tips I Gave The Couple:
I gave them ideas of things to do and then shot around them. I like to make my clients laugh, so they feel comfortable around me.
VENDORS
Photographer: Jenna Marie Photography
Reception Venue: North Avenue Beach