Rich ♥ Dena
Today's feature is all about second chances and new beginnings. This was a re-marriage for both Rich and Dena. They joined together that day not just as husband and wife, but as a family with their two sons. It was a simple sunset beach wedding with a couple rustic touches. Read on and see their lovely photos!
Click image to enlarge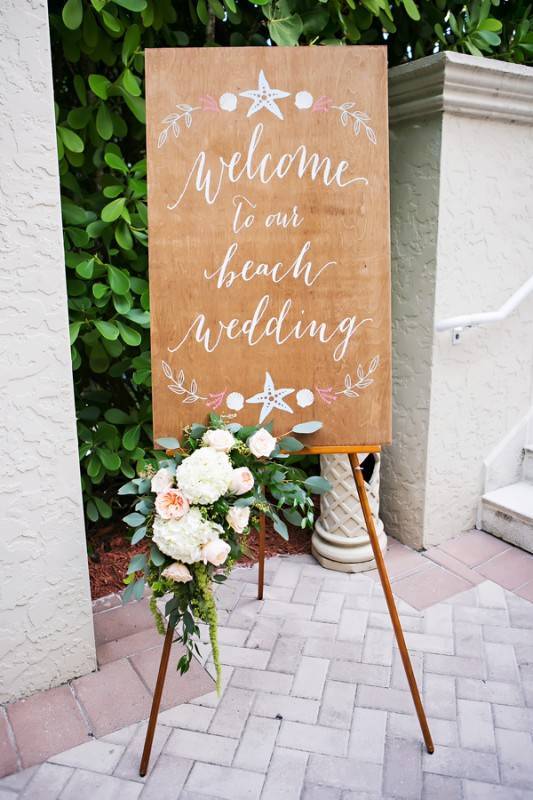 2

Like. Click to Vote
>
Extra Special Details
The most memorable moment.  It was when Dena  saw her son helped her future husband to get ready. He looked so grown up and ready to walk his momma down the aisle.
The DIY projects. Dena made bride and groom goodie bags for the kids during the cocktail hour. There were also paintbrushes that had charms tied onto them that said to love and cherish. The bride's sister created a coin with their father's picture on it for her son to carry with him as he walked her down the aisle. The boys held a large picture frame and captured them in the background. It was their first few moments as a family and so much fun to take.
The exchanging of vows. The couple exchanged vows with each other, and then with each other's child, promising to treat them as our own, pledging our strength, wisdom, love, and life. To support, encourage and care for them, with all we have, for all of our days. One more thing, Rich's cousin Matt was the officiant, and he made our ceremony incredibly personal and unique.
Money Matters
$20,000 – $45,000
Vendors
Photographer: Limelight Photography
Floral Designer: Botanicals on the Gulf
Makeup Artist: Hope Artistry
Cake Designer: Kakes by Karen
Caterer: Marco Beach Ocean Resort
Reception Venue: Marco Beach Ocean Resort
DJ: Mobile Sound Entertainment