Whenever I take a look at wedding photos, they just always leave me speechless and in awe-just like this beautiful celebration wedding of Michael and April that we're sharing with you today. This day was filled with so much joy. The couple were not "picture people" but when their photographers guided them along the way and started shooting, their joy totally translated into the images. There's a lot to love with this beach wedding and its nautical elements- such as the bouquet made out of sea shells, their grandfather's steering wheel from his boat used as the base of their wedding cake, the old surfboard that turned into a fantastic guest book and so much more! So, come and take a look at this amazing set by Michael and Laura Photography and I'm sure you'll adore it as much as I do.
We're All About the Details!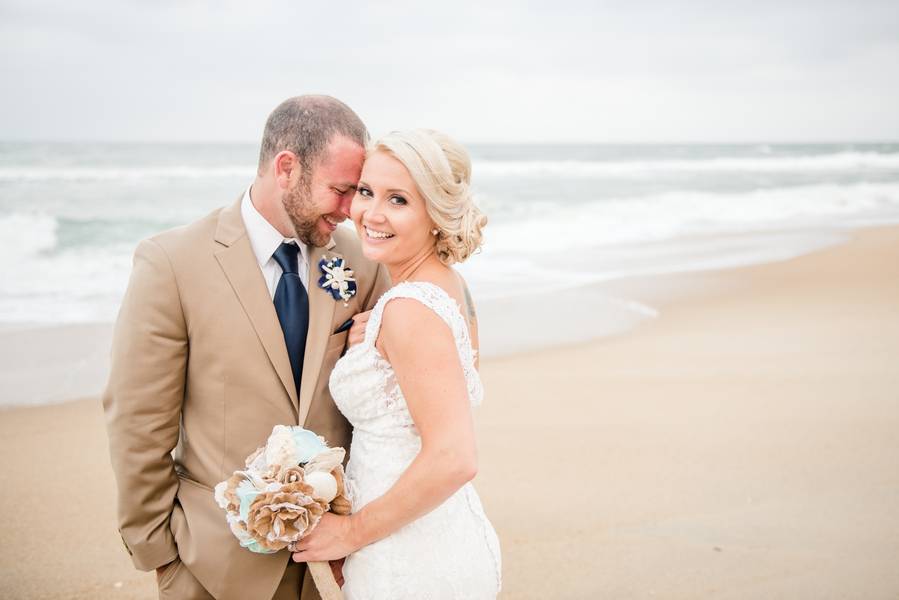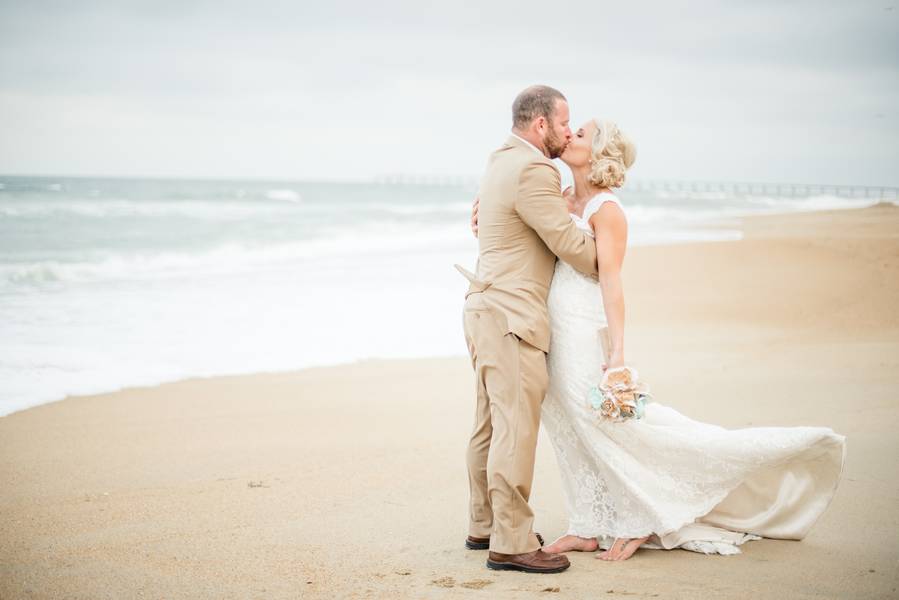 The Wardrobe
Keeping with the beach theme, the bride went with a white laced dress with khaki suits for the men and accents of navy for highlight. Subtle, ladi-back and so much lovely!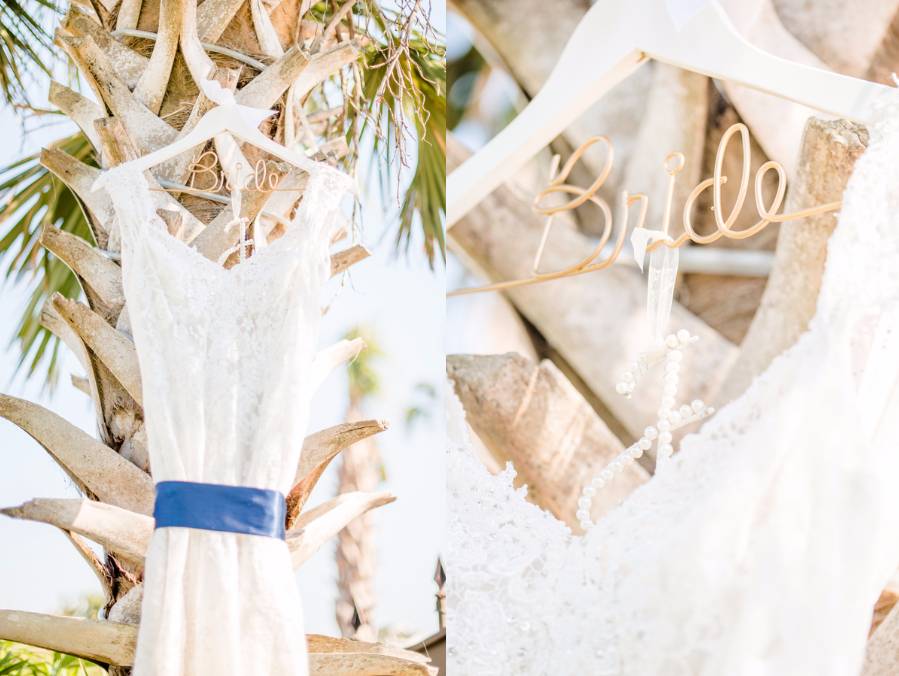 The Seashell Bouquet
April made her bouquet with the sea shells that Michael used to propose to her. She wore his grandmother's seashell necklace she received while in Japan. A unique alternative for the traditional floral bouquet.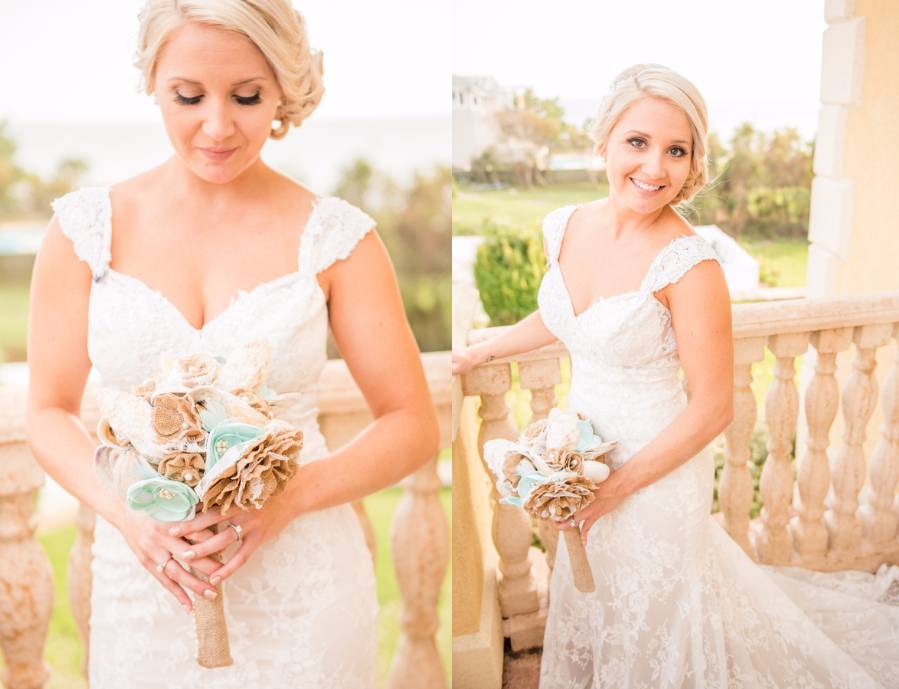 The Surfboard Guest Book
They used an old surfboard for the guest book because they both love surfing. What turned out to be an unusual idea seemed to work perfectly with the nautical theme.
The Nautical Cake
Michael used his grandfather's steering wheel off his old boat as the base of their nautical cake that turned out to be such a wonderful centerpiece.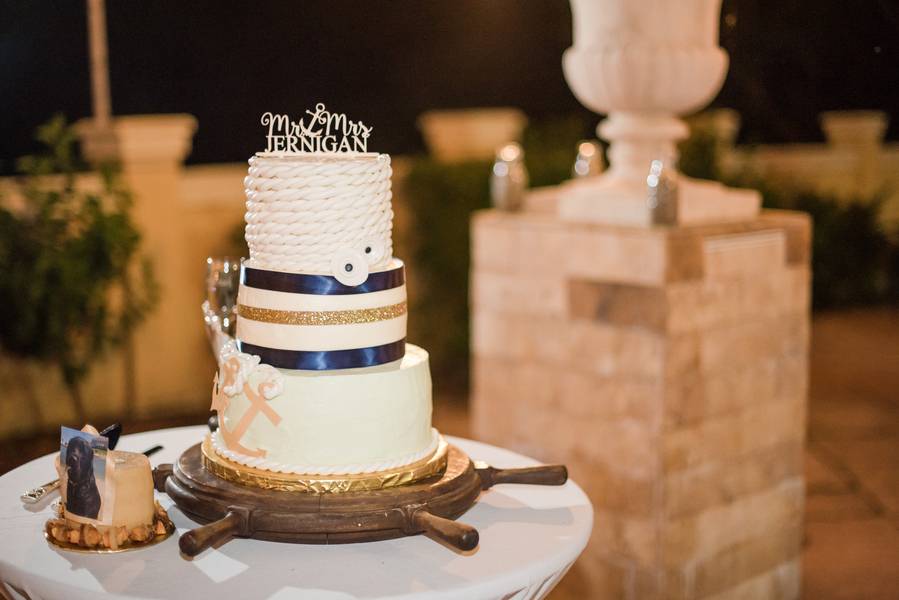 The Wedding
They had their ceremony at Grand Ritz Palm , North Carolina which offered a wonderful venue that looks beautiful for any beach wedding. Their nieces and nephews were their flower girls and ring bearers. The wedding ring was alternating stones with his and her birthstone symbolizing them coming together as one. They wrote their own wedding vows and they were real.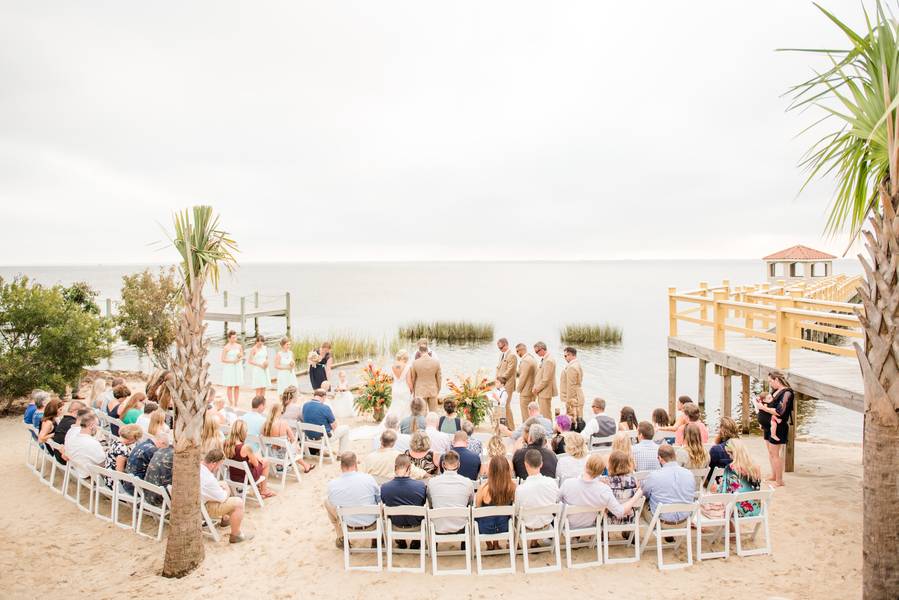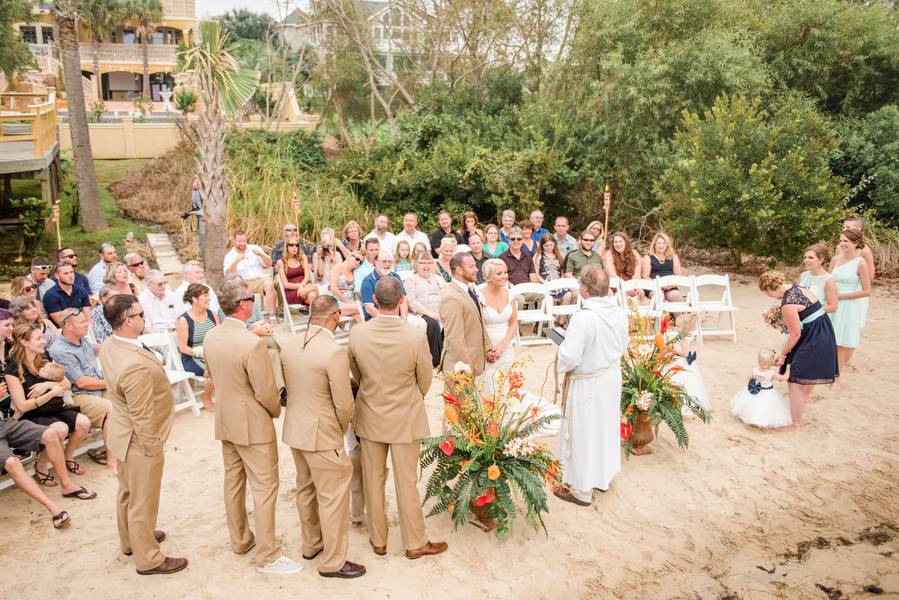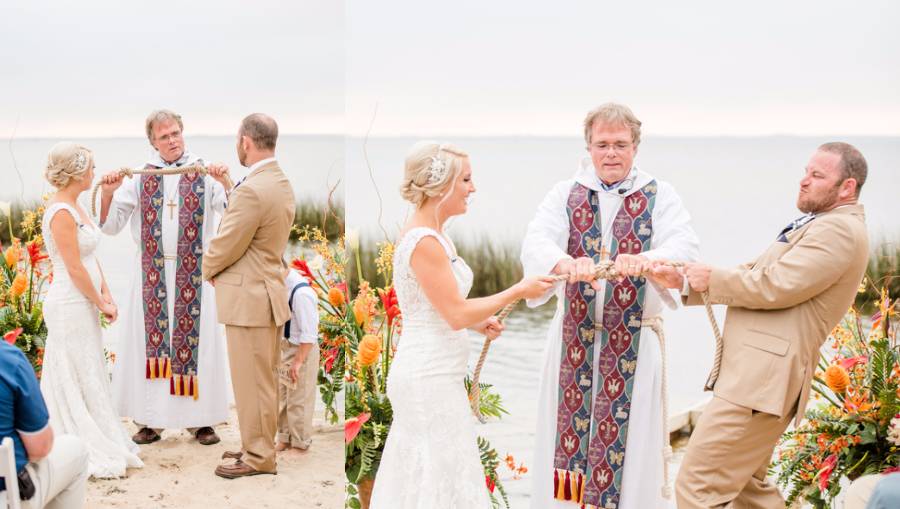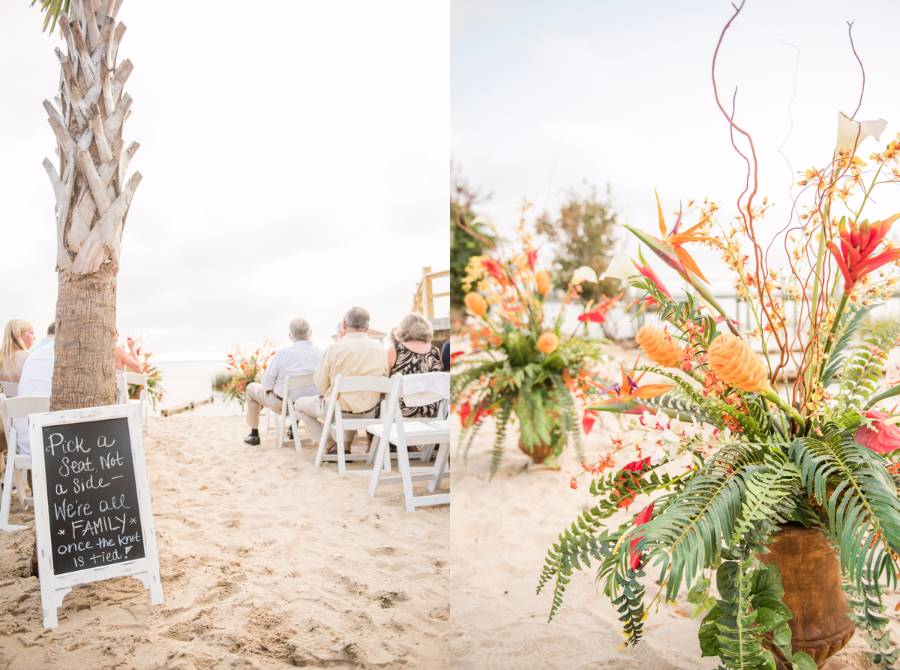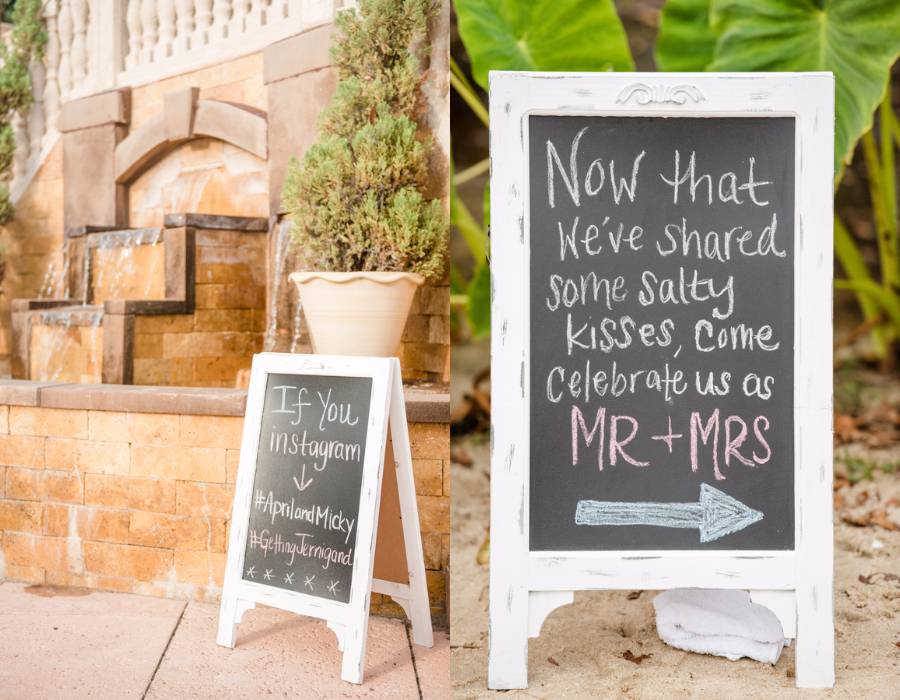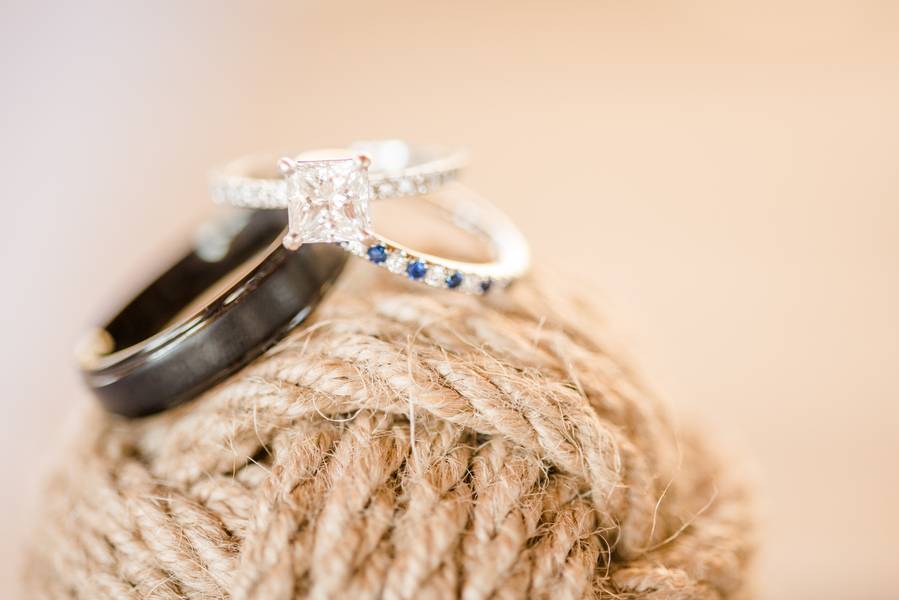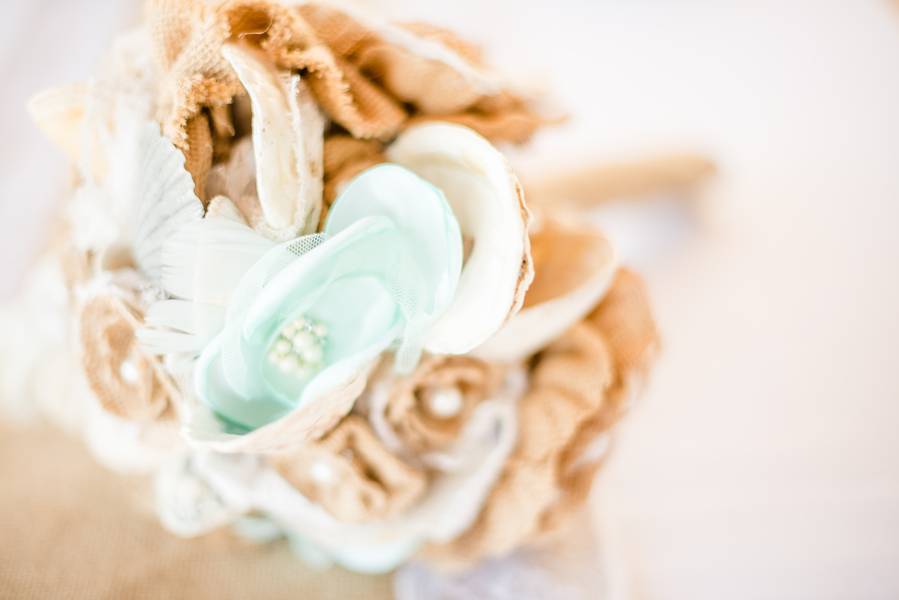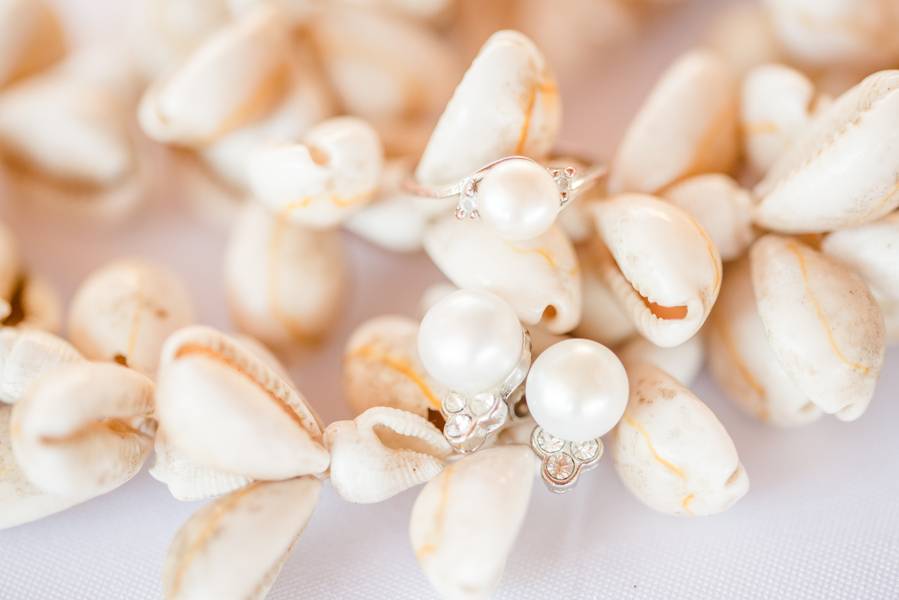 About the Photographer
We are Michael and Laura, a husband and wife photography team based in Hampton Roads, Virginia. Though, we love to travel and shoot wedding across the country. We've been shooting weddings together since 2011 and love all things weddings… But most of the time you can find us binge watching Netflix with our sweet pup, Tusker, a craft beer, and a big bowl of homemade guacamole or maybe creating a random project to do at our house because we not-so-secretly wish we were Chip and Joanna Gaines. You can contact us via our website, or blog, or stalk us on instagram.
Take this Advice
Do a First Look! And set up an entirely separate email account for wedding related vendors. And don't freak out if your flower girl breaks her arm an hour before the ceremony starts. ~Laura Archer/Photographer
Vendors
Photographer: Michael & Laura Photography
Dress Store: All the Rage
Makeup Artist: Glimmer Hair & Makeup
Event Venue: Grand Ritz Palm
Photo Booth Equipment: Photo Booth Snapshots
Caterer: Red Sky Cafe