It could've rained but not a single raindrop fell! Fun in the sun, that's what this day is all about. Everyone Felt the sand on their soles as they spent the entire day without shoes on! As for Alexandria and Kasey, this day was truly everything they hoped for and more. So, here's one of those DIY-filled weddings you can absolutely get inspiration from. Scroll down and get inspired now, dearies!
Click image to enlarge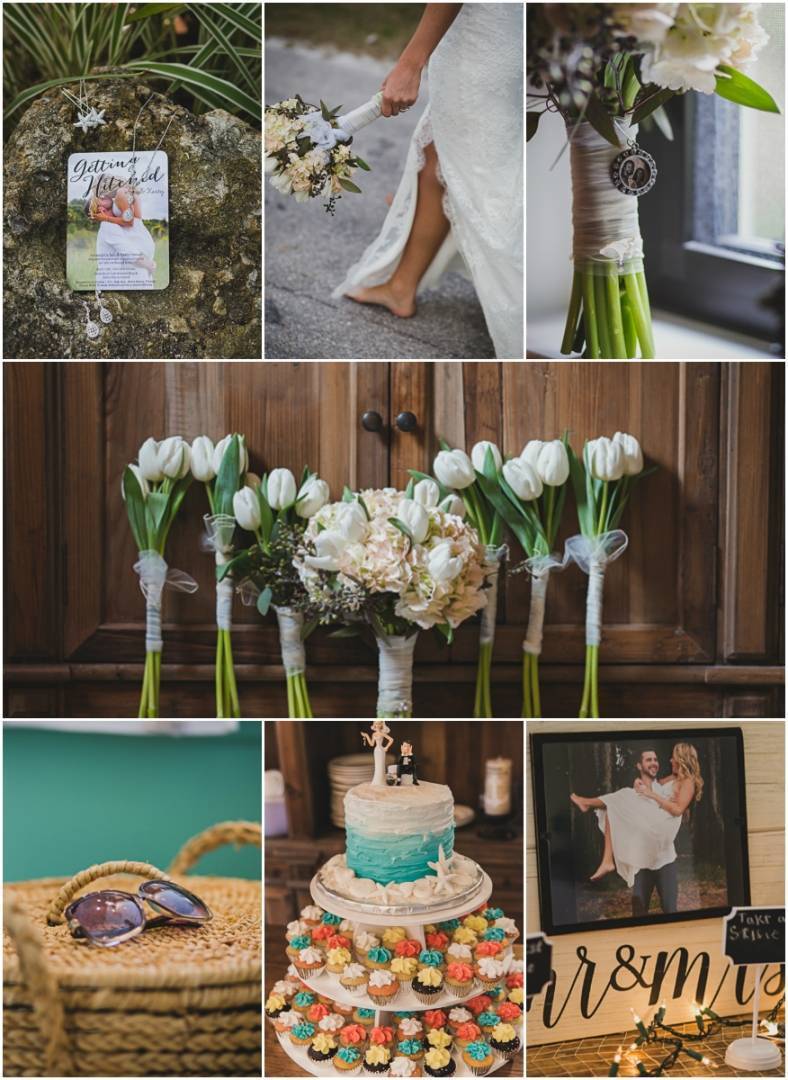 1

Like. Click to Vote
>
---
The Wedding Details
---
Shoe-free Day
Yes, you read it right. Absolutely no shoes were worn that day. One less apparel to worry, one more one-of-a-kind wedding wardrobe to talk about. As their rules say: No shoes, always have a drink in hand, and smile constantly. The upside — unlimited dancin' and groovin'!
---
Fine Rustic Points
The lights, candles, and table centerpieces were done by the creative minds of the bridal party. Thanks to pinterest, lots of great stuff were dug for the decors. And my favorite of all is their postcard-inspired invites, so glam, so clean.
---
The Beach Home
To the place where Alexandria's parents had their own home is where she and Kasey chose to marry. Wateriffic day, as they had their ceremony at the beach and celebrated the rest of the day by the poolside.
---
The Bride's Advices
"Relax. It's much easier than you think. I had to stop caring about what the guest would be concerned with and remind myself that this was our day, not theirs; and they are there to help us celebrate."
"Enjoy the whole journey, not just the day. Some of the best memories of our wedding day we're the few weeks leading up to it."
"If money is a concern, get creative. I can't tell you how beautiful some our decor was and it came straight from my heart not a store. And now I have amazing pieces from our wedding spread throughout our house!"
---
The Wedding Budget
$10,000 – $20,000
---
VENDORS
Photographer:  Bailey Lane Photos
Bakery: Hometown Desserts
Beauty: Jackie Browdella
DJ: Spen-City Professional DJ
Beauty: The Hideaway Styling Studio