Michael ♥ Emily
At a River house in Colorado River, Michael and Emily celebrated their love for one another. With the Bohemian rustic theme in mind, they had quite a celebration! The wooden sign, message on the rock, and some decorative twigs are something you can recreate on your big day. Check their wedding gallery!
Click image to enlarge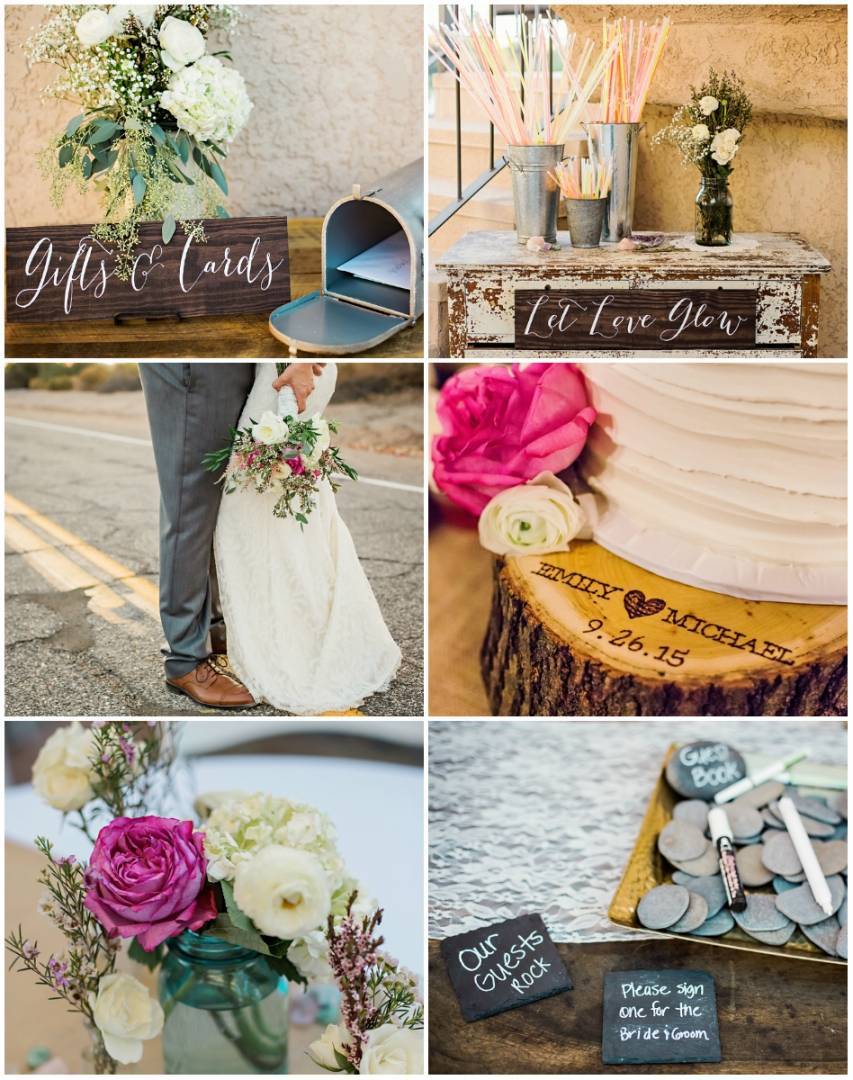 7

Like. Click to Vote
>
Extra Special Details
The bridal style. The chic and sultry number couldn't be perfect for the charm of our beautiful bride, Emily. The grace she has on that gown as she clung on to the wildflower bouquet is a winner! You think so too, yes?
The decors. To stay true to their theme, Emily and Michael had rustic written all over their venue! To name a few — burlaps, wildflowers, handwritten notes, and old woods. Perf!
The color palette. Ivory, pink, and grey.
The location. Down by the Colorado River where casual meets whimsy, Michael and Emily's day flowed by with love and creativity! It was a fine day to celebrate with friends and family against the fine blue of the river.
The guest rocks. Speaking of creativity, this couple had their guests write messages on flat rocks instead of the traditional guest book. By that, we can say that "Their guests rock!" Hope you get the witty pun in there!
Heed This Advice!
My advice would be to ask for help. It can be overwhelming so don't be afraid to reach out to those with experience in wedding planning. This can be a wedding planner or a friend. Decide what the most important details for your wedding day are first so you don't run out of your budget for them. Plan early. There is nothing worst than having your heart set on something and then it's not possible to have.
Money Matters
$5,000 – $10,000
Vendors
Photographer: Michelle Peterson Photography
Makeup Artist: Beauty By Shanah
Floral Designer: Interior Gardens
Cake Designer: Kakes by Karen
Dress Designer: Katie May Bridal
Equipment Rentals: White Willow vintage