"Oddly satisfying" is one way to describe the unexpected fascination we have when we see the beauty of things we least expect. Take for example, this rich and lovely beach wedding of Jason and Stephanie from Tulum, Mexico. This sweetheart themed wedding is filled with all the quirky things that we often ignore having for our wedding. Fire dancing, graphic artworks and all the essentials vividly popping with gorgeous colors! We often stick to the obvious choice of mainstream weddings but this featured wedding simply shows that a bit of fun and excitement tossed together with your wedding plans is a quirky way to tie the knot! Digging the concept and thrilled for visual details? These lovely photos from PlayaWeddings will show you everything you'll ever need to be inspired. Enjoy!
We're All About the Details!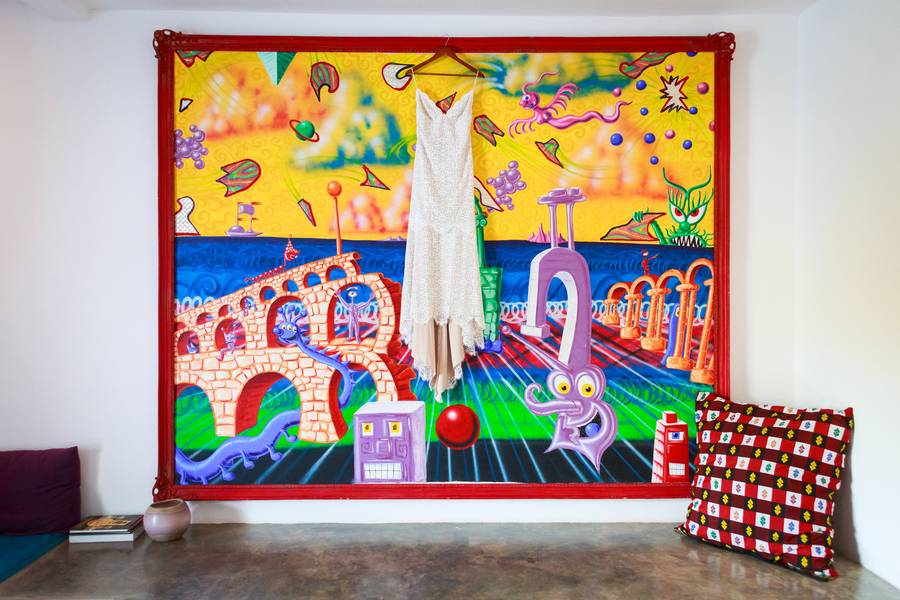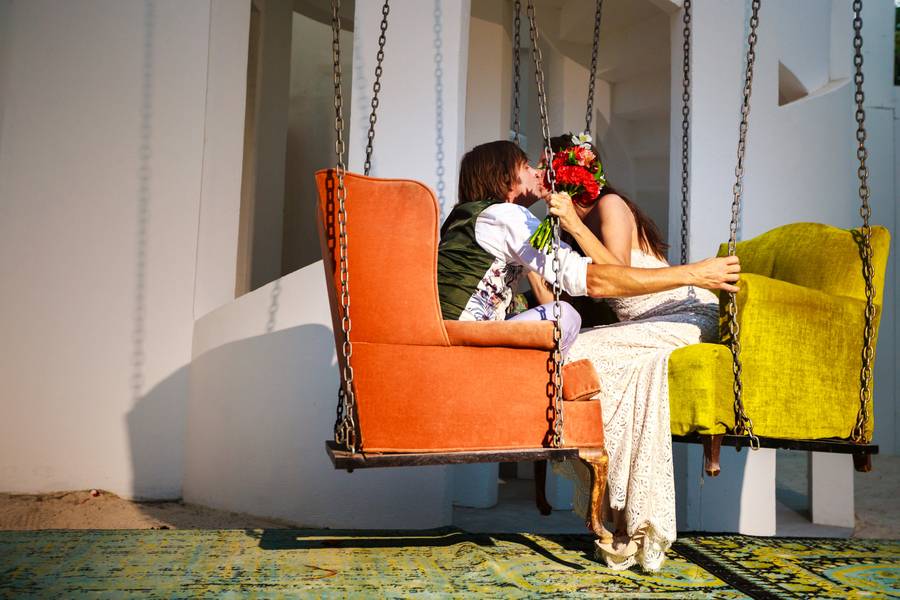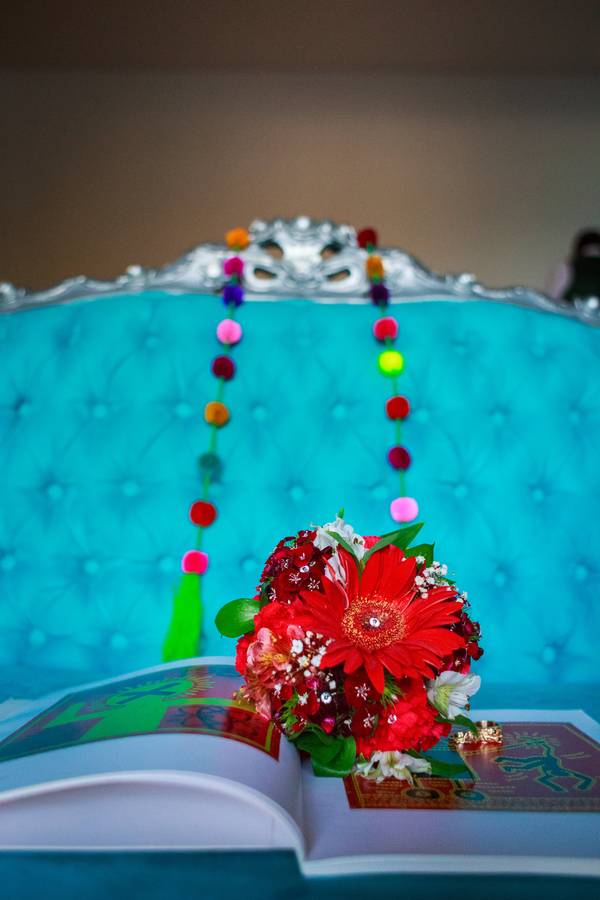 The Wardrobe
The quirky take for their beach themed wedding is always fresh and exciting. Jason with his floral printed vest and his feathered tie looks amazing and matches seemlessly with Stephanie's embroidered gown.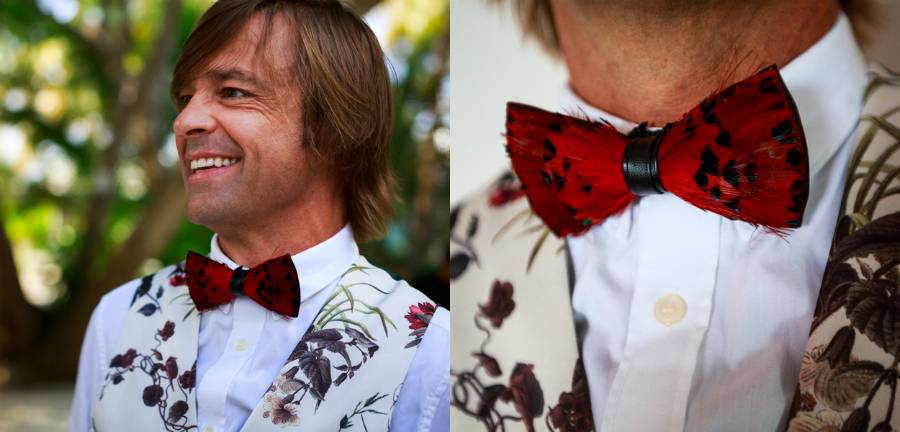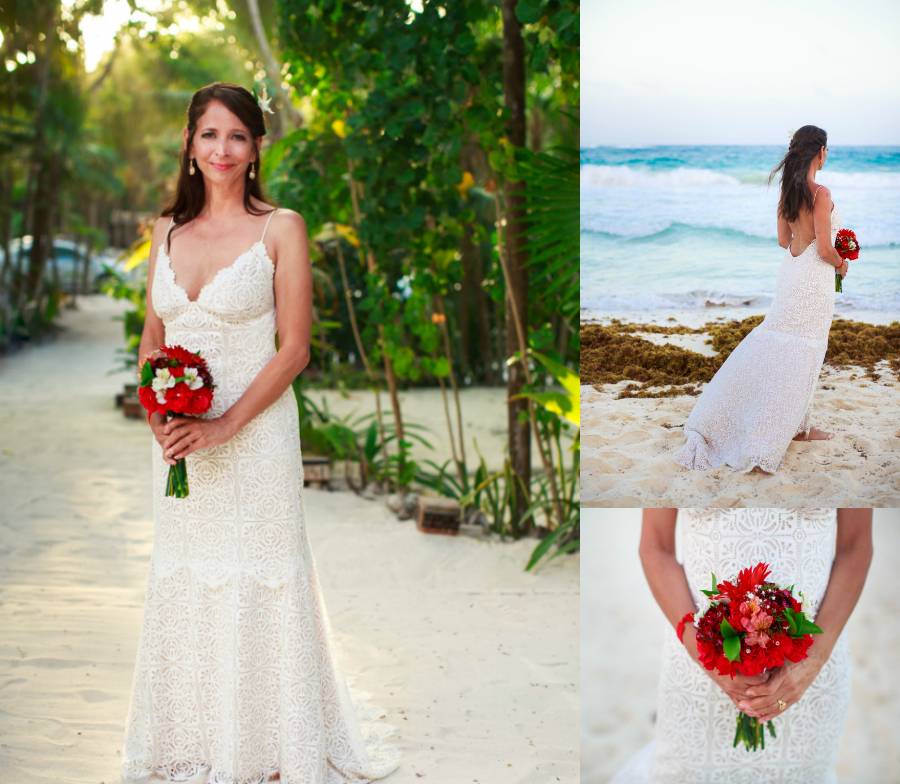 The Beach
The beaches of Casa Malca is one lovely avenue for a romantic wedding. Add the sandy beaches and the clear waters and you have yourself a perfect place to tie the knot!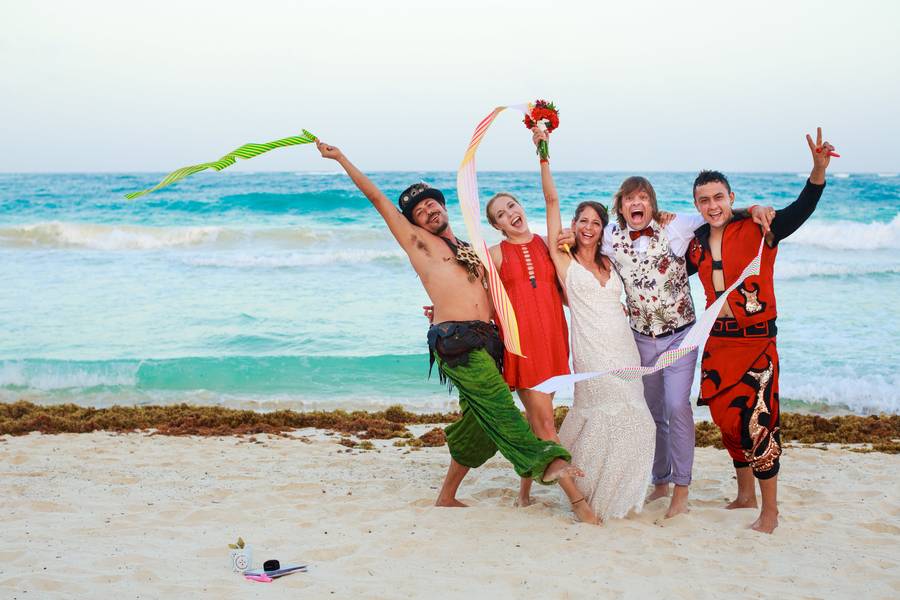 The Venue
As liberating as their gorgeous beach, Casa Malca is decked out with everything you'll need for a quirky celebration. The tall layered curtains and the tropical vibe adds a fresh atmosphere and a perfect instagram backdraft.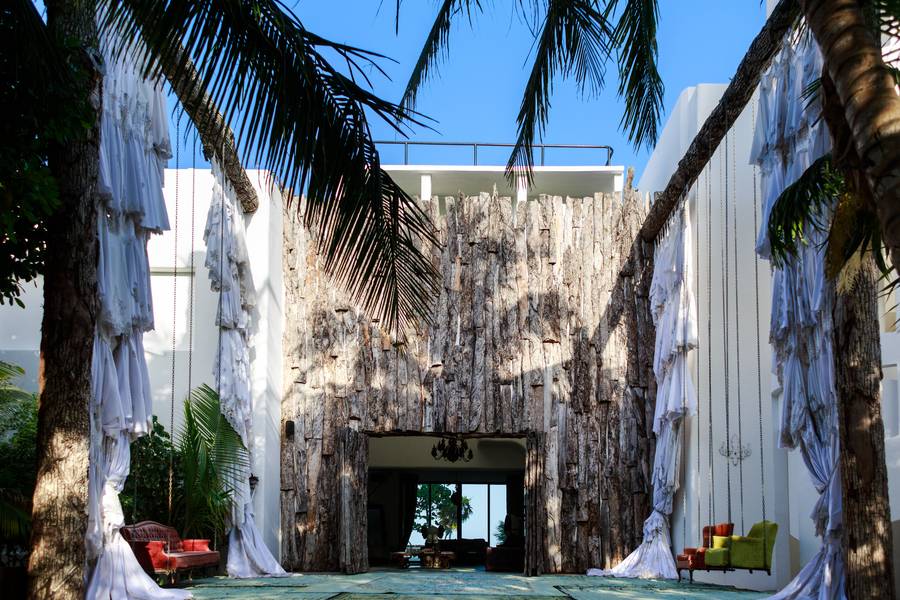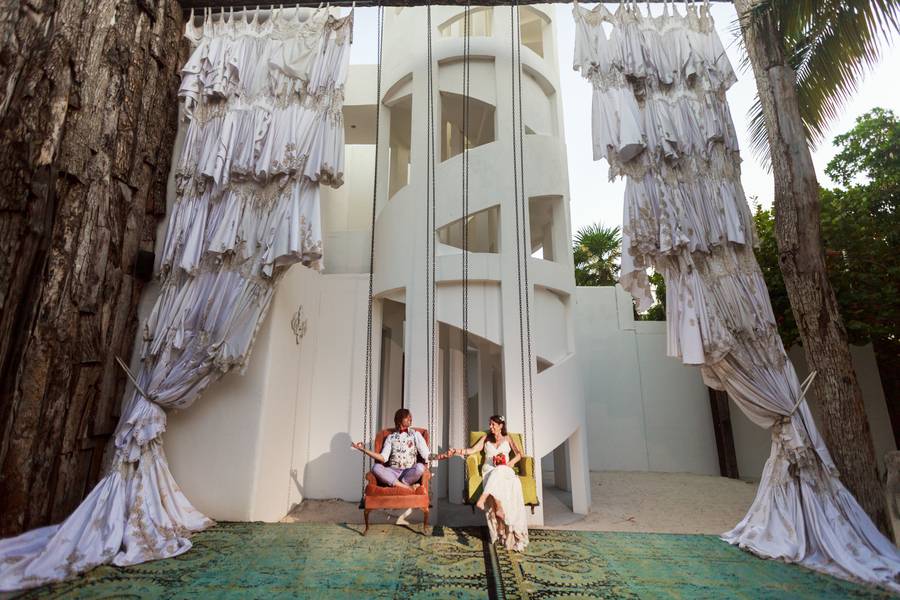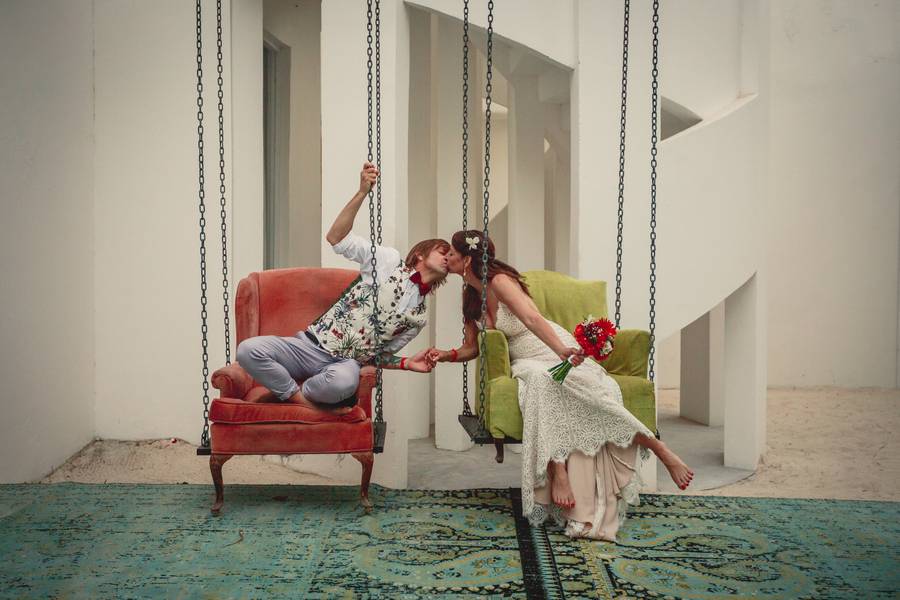 The Quirky Details
They didn't need many people to fill the place with laughter and love, the two sweethearts and their dear friend whom officiated their union had so much fun during and after the ceremony that was followed by a fire show and a candle light dinner.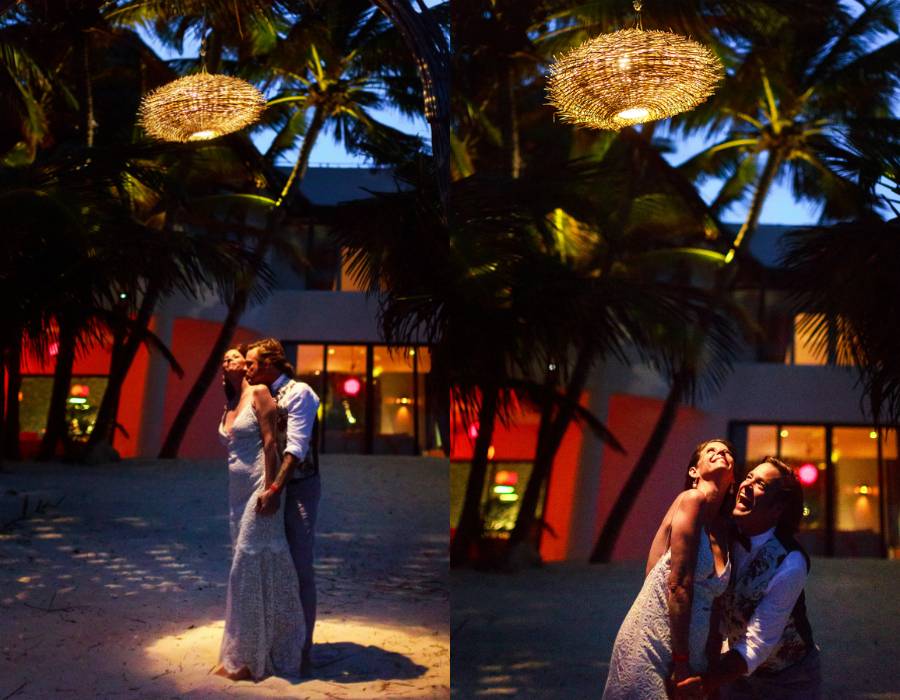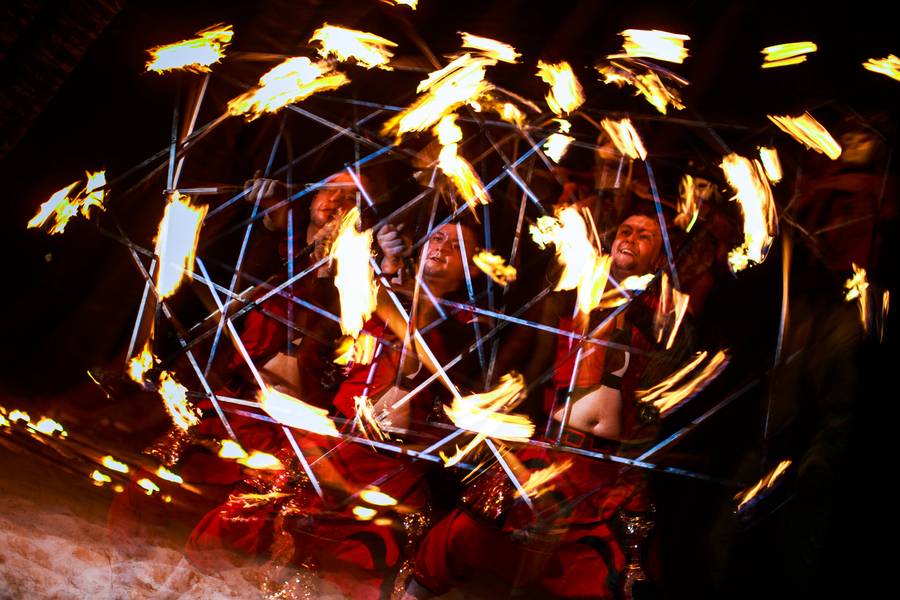 Take this Advice
Do a site visit if possible and connect with your vendors. Ask vendors for client referrals. A destination wedding is not just about the wedding day, it is a whole adventure for you and your guests! Plan some events throughout the vacation so you get to spend lots of quality time with everyone. ~Rachel Perry Schrank/Photographer
Money Matters
$5,000 – $10,000
About the Photographer
I am a Nebraskan native. My father, a historian and English professor, gave me the gift of poetry (musical, visual, textual, and otherwise) and taught me life is always beautiful if you look at it through that lens. My mother is a first class creative appreciator and a risk-taker; she gave me my bravery. I graduated from Harvard University with a BA in English in 1997, and from the University of Denver with an MA in Video Production in 2009. My personal work as a documentarian revolves around the moment when memory becomes story, catching serendipityon film, and finding the transcendent in the strange and small. I love seeing people at their happiest. Everything is beautiful and blessed at those moments, and that's why I love shooting weddings. Portraits are lots of fun too! After your wedding, come on an adventure with me to trash the dress!!!
Vendors
Photographer: PlayaWeddings: Photo, Video, Super 8 Film
Event Venue: Casa Malca
Dress Designer: Claire Pettibone
Ring Designer: Lane Wells Jewelry
Hair Stylist: Make Me Beautiful Bride