What's more fun than a themed wedding? With every pirate movie that inspires us every summer comes a new wave of fun ideas for a wonderful styled shoot. Taking the theme to the extreme! A beautiful mermaid as the bride complete with a sparkly mermaid costume, lots of pirates for the bridal party and gold dust sprinkled cupcakes that have gold coins. The fun concept where a mermaid marries her pirate captain on the lake of their dreams. This swashbuckling photo shoot is full of imaginative ideas for anyone who's looking to walk the plank. So, let's take a whimsical adventure filled with pirates and mermaids through Linda Murri Photography's snaps. Enjoy!
We're All About the Details!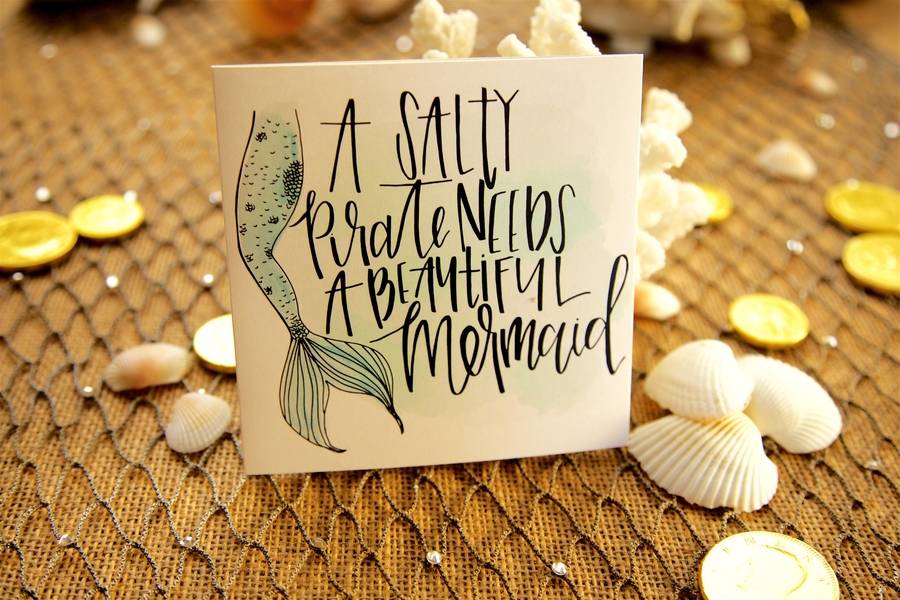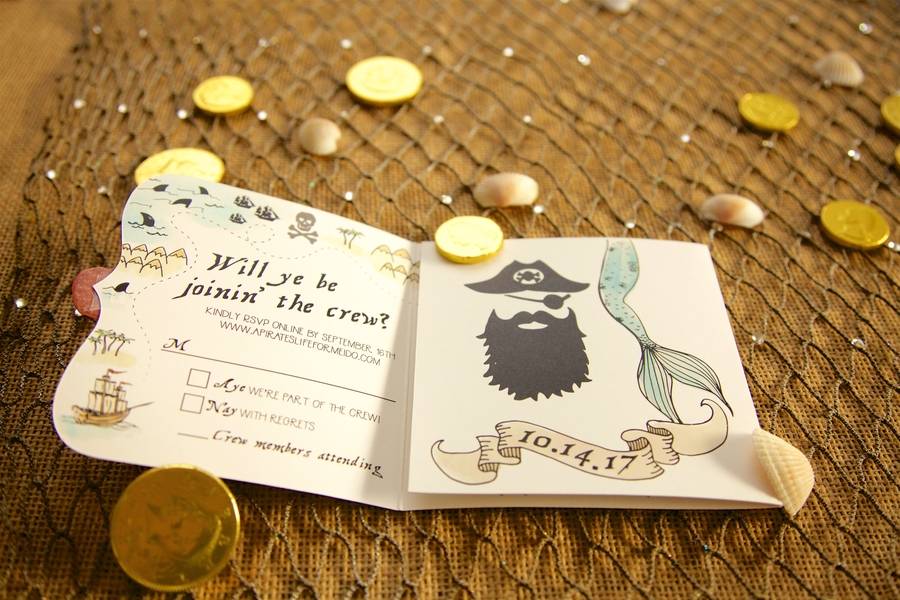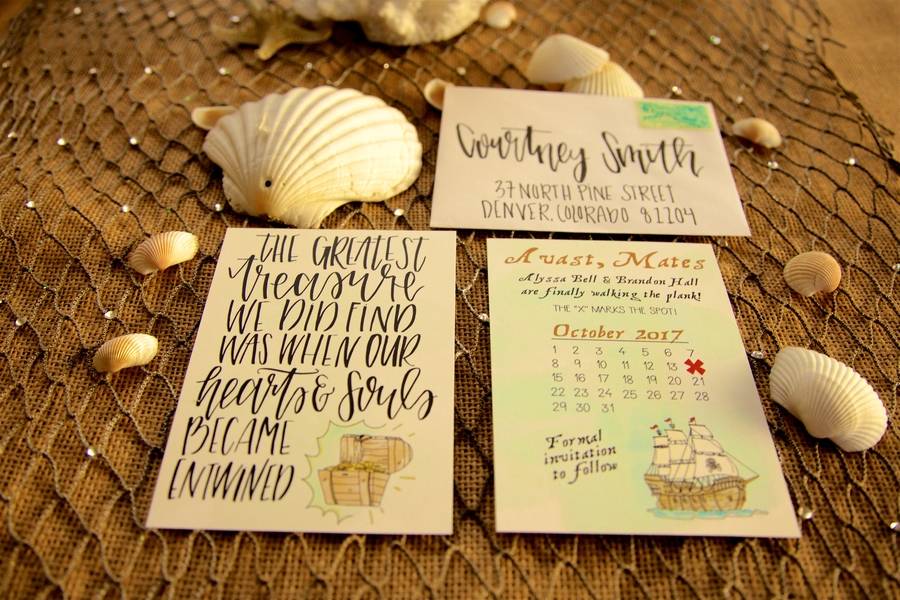 The mermaid bride looked radiant in her blue and green sequenced bikini top with a matching swimming tail. Draped in a fisherman's net, she wore a stunning headpiece of silver sea charms and holds a handmade pearl as her bouquet. Attending to our queen of the sea, were three captivating sirens wearing pearls and sea stars holding handmade seashell bouquets.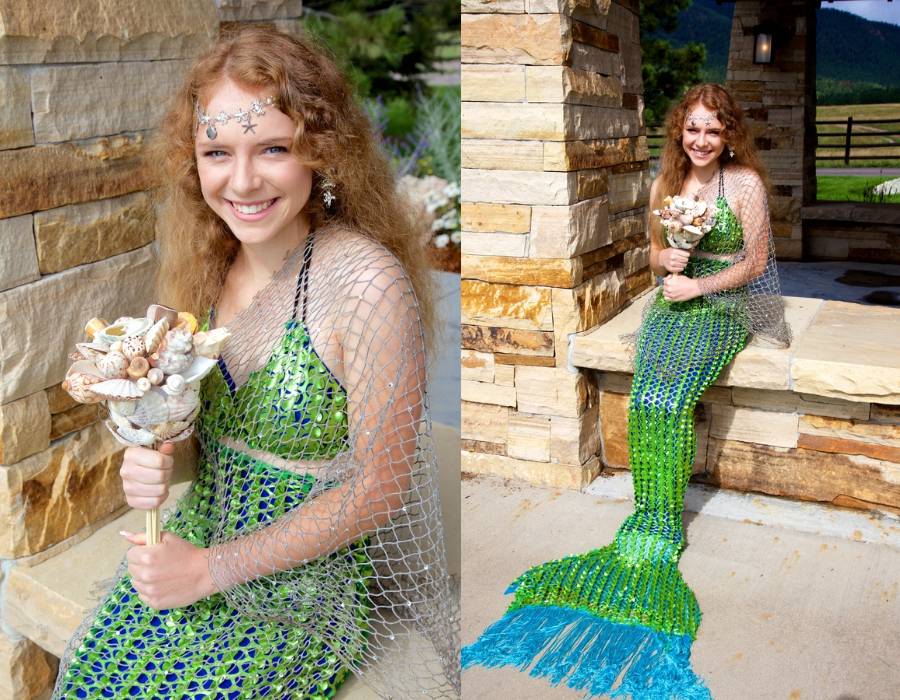 Her handsome pirate captain, sports a red and gold pirate coat, a gold rimmed captain's hat, and saber. Me hearties attending him, was a coalition of scurvy pirate captains and a first mate, fresh off the high seas. The pirate spared no expense for his aquatic bride with a diamond ring sporting 13 diamonds in the engagement band, and 7 diamonds in the wedding band. A treasure indeed!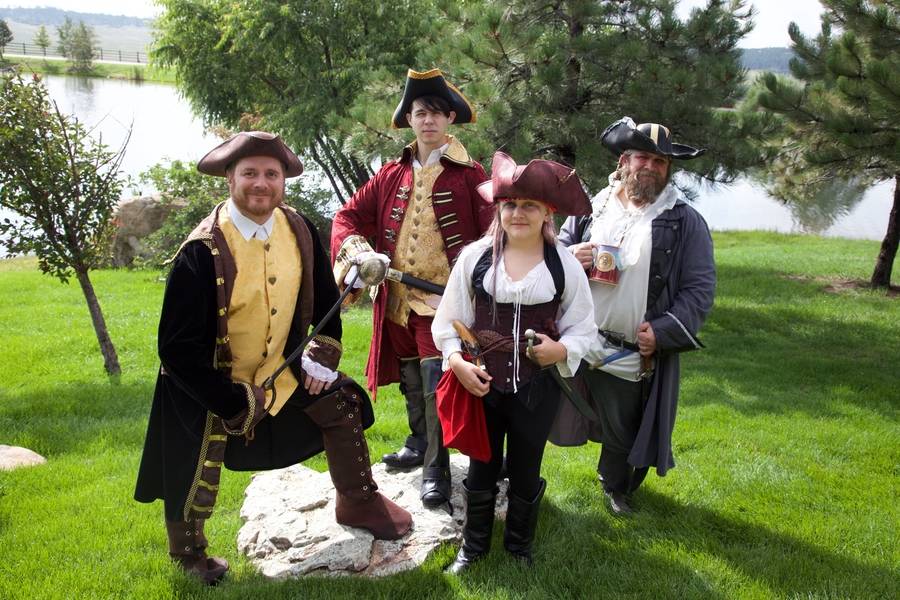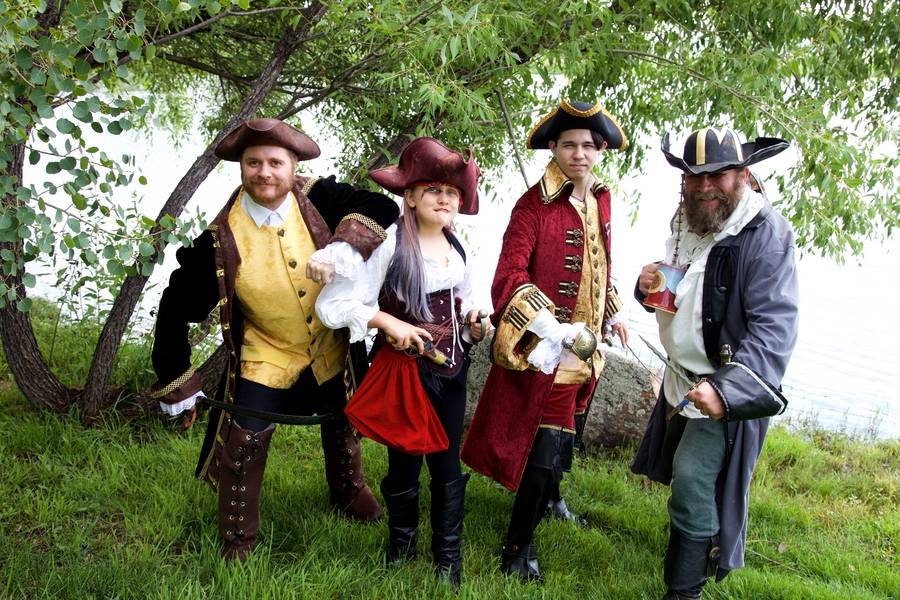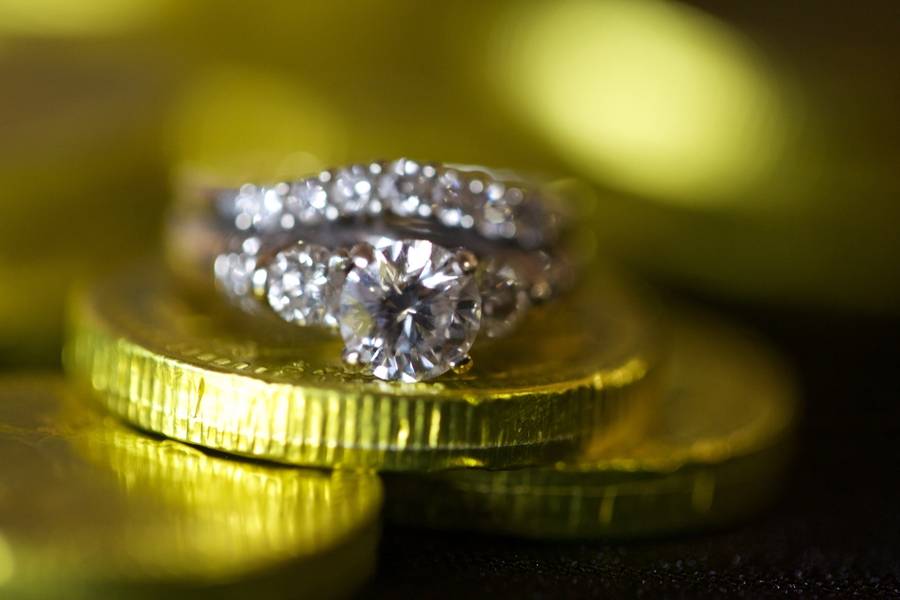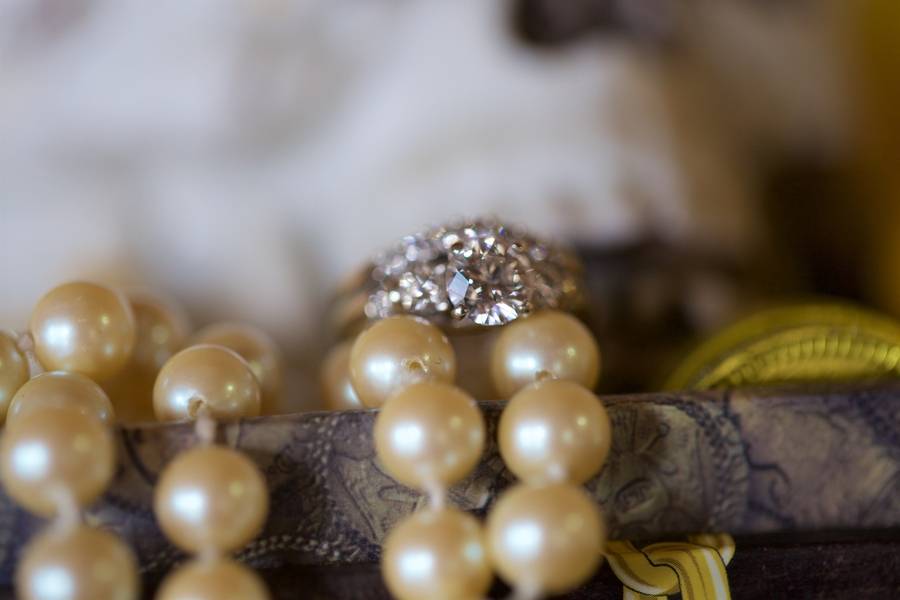 This nautical group gathered at the lush lakeside of Spruce Mountain Ranch in Larkspur, Colorado. The ceremony was held close to the water's edge with the grand mountains behind them.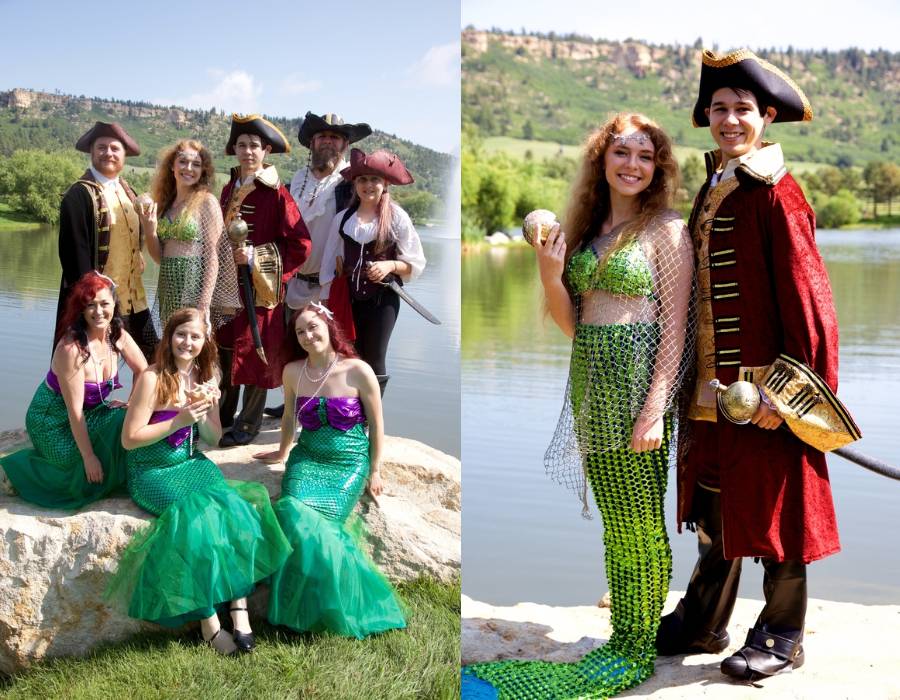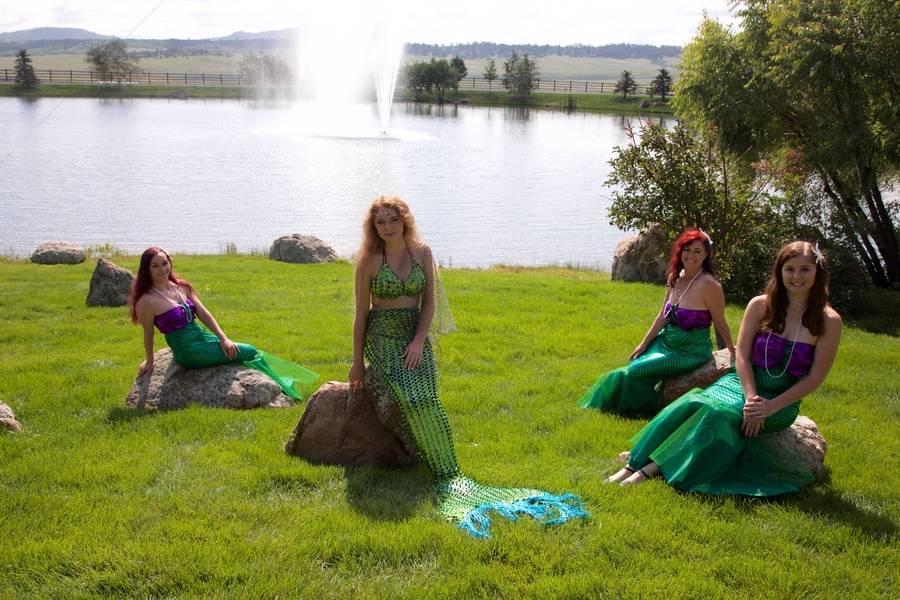 When it came time to feast, the table was covered in silver and gold. The crushed royal blue table cloth was adored with seashells, candles and a crowning centerpiece made of trumpeting seashells and coral.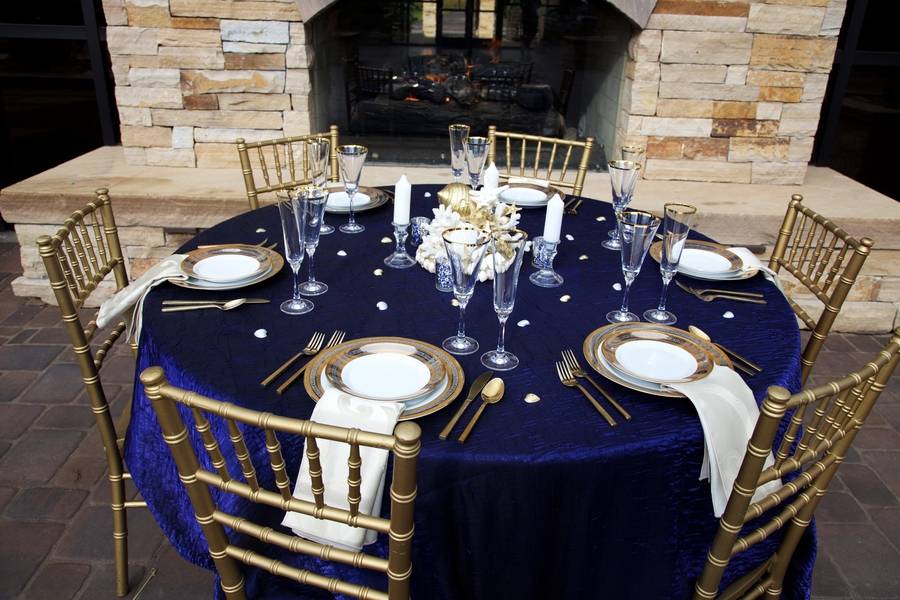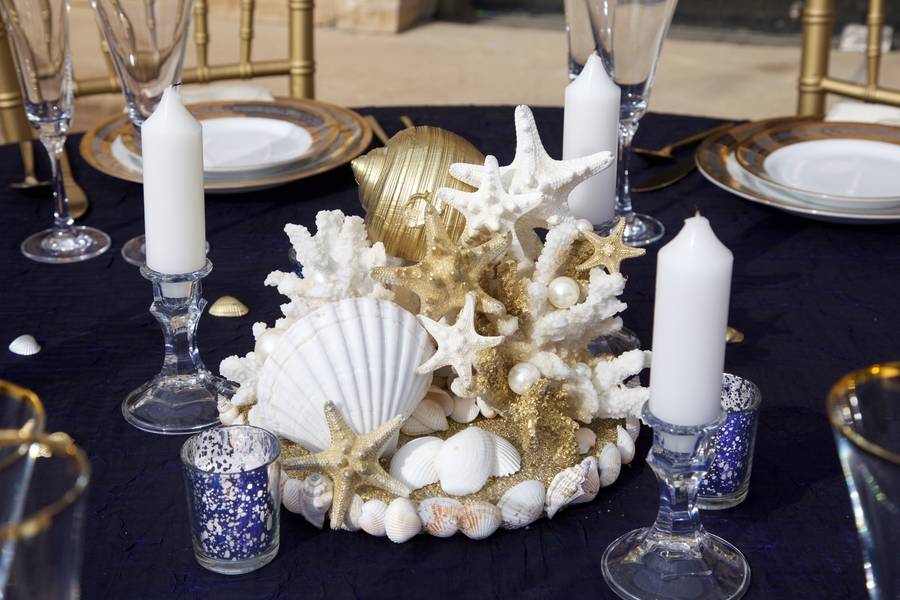 After the grog and the grub, the merriment continued with everyone dancing an ancient sailor's jig. Dessert was definitely a treasure. Vanilla and chocolate cupcakes topped with buttercream frosting and gold coins spilled temptingly out of a treasure chest. Finishing the look was all things pirate with heavy chains, a spyglass, and an antique gold compass. It was the perfect celebration for this land meets sea couple and their guests.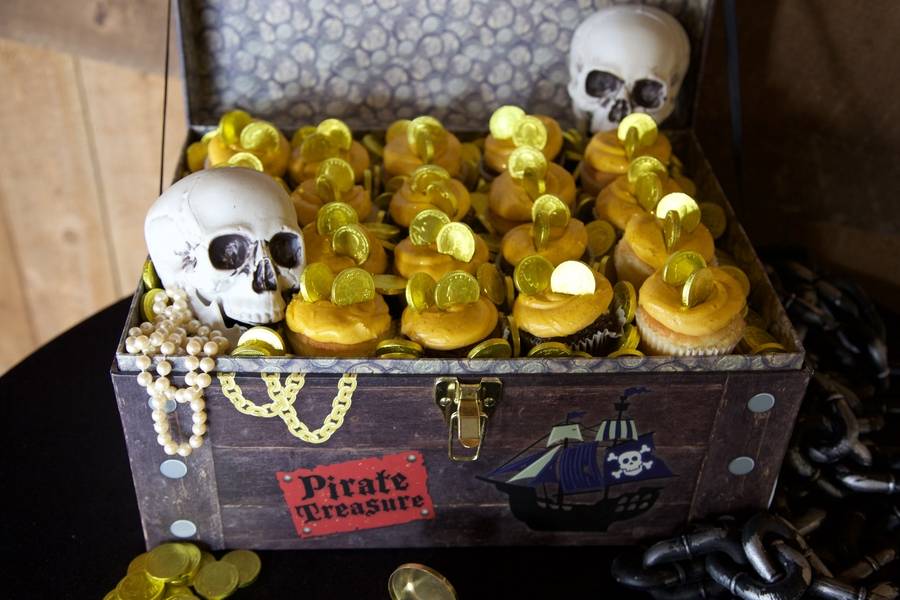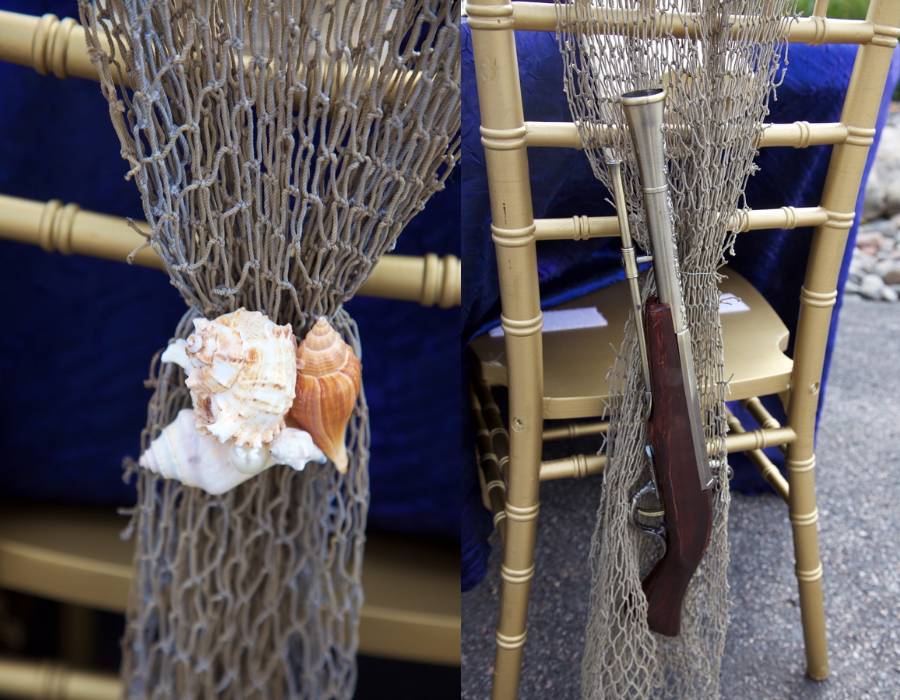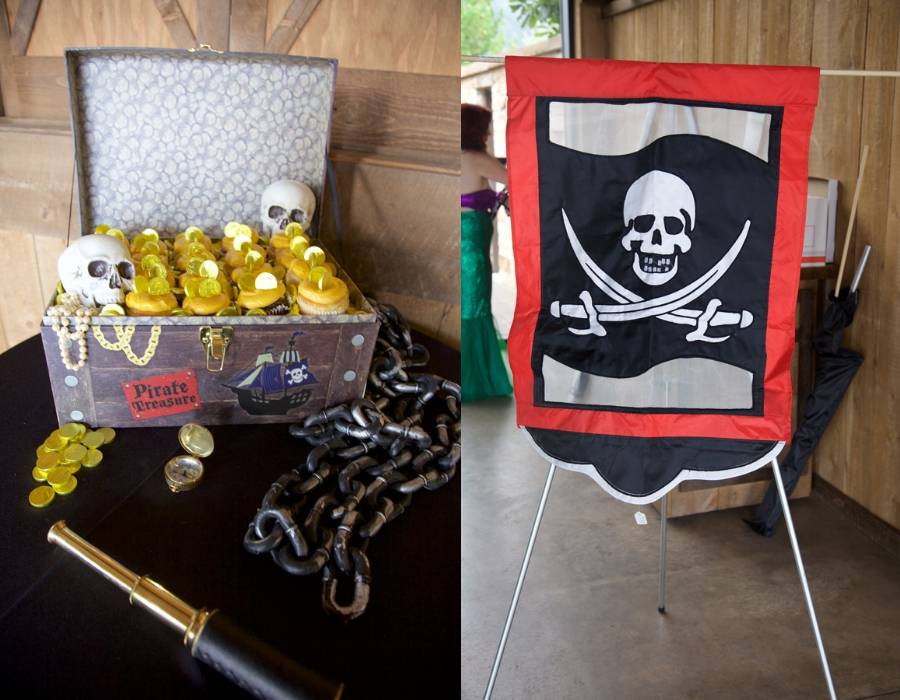 Take this Advice
Find something unique to feature on your wedding day–whether it is a unique theme, a special wedding bouquet or the venue. Find ways to incorporate that theme into the other parts of your wedding for a truly memorable wedding. ~ Linda Murri/Photographer
About the Photographer
Linda Murri Photography is an Award-Winning Wedding and Event photographer that captures your individual style and helps you feel at ease on your wedding day with beautiful, romantic and fun wedding photography. Wedding packages can be customized to your wedding. Based in Denver and willing to travel worldwide.
Vendors
Groomsmen: Reinke Brothers
Bakery: Cakes Amore
Equipment Rentals:Event Rents
Event Planner: LuRen Events
Invitation Designer: Hadley Designs
Dance Instructor: Adventures in Dance
Recpetion Venue: Spruce Mountain Ranch
Photographer: Linda Murri Photography