Click image to enlarge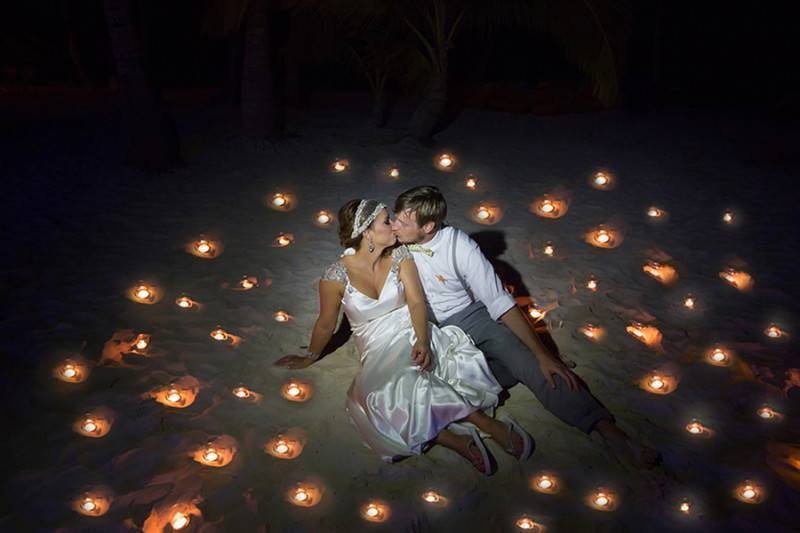 Like. Click to Vote
>
We've already seen many variants of bouquets from fresh flowers, paper flowers, to brooches – but what we have for you today is something new altogether, pinwheels! We just love this unique idea and I feel like it would be fun to look whenever a breeze makes it twirl around. But that's not the only thing we love about this album. We're also digging our bride's flapper inspired wedding dress. And although vintage and flapper styles are not new to wedding, it definitely isn't something common to beach weddings but our bride totally pulled it off. So enjoy this feature guys, not only did this wedding have some awesome details (in purple), they also had amazing creative shots too. Congratulations Kim & Aaron!
What is the overall story for this album?
Destination wedding in Punta Canca Dominican Republic
What inspired the wedding day outfits?
The bride's love of purple! Kim is traditional but funky too and loves bright colors.
What was your favorite part of the day?
The whole week was amazing- watching two people pledge their love to each other and getting to witness the love that this family had for one another
Was there any Do it Yourself (DIY) projects? If so, can you describe them in detail?
Bridesmaids carried hand made paper pinwheels made by the grooms mother. It was difficult to carry too many details with them on the plane, so most other were provided by resort
What part of the ceremonies do you think was the most memorable for the bride and groom?
The ceremony itself and they really enjoyed having time to themselves the next day when were went to do a day after shoot with just us.
Vendors