Casey ♥ Stephen
Growing up on the Outer Banks of North Carolina, the last thing Casey wanted was a beach themed wedding. However, Stephen said his favorite memories of us were at the beach so we did some compromising. They rented an oceanfront house in Topsail Island, North Carolina for the ceremony. The purple hues and pearlescent shimmer of the oyster shell decor made for the perfect mix of rustic romance. Congratulations Casey and Stephen! As you unite in marriage, we wish you years of happiness, love and joy!
Click image to enlarge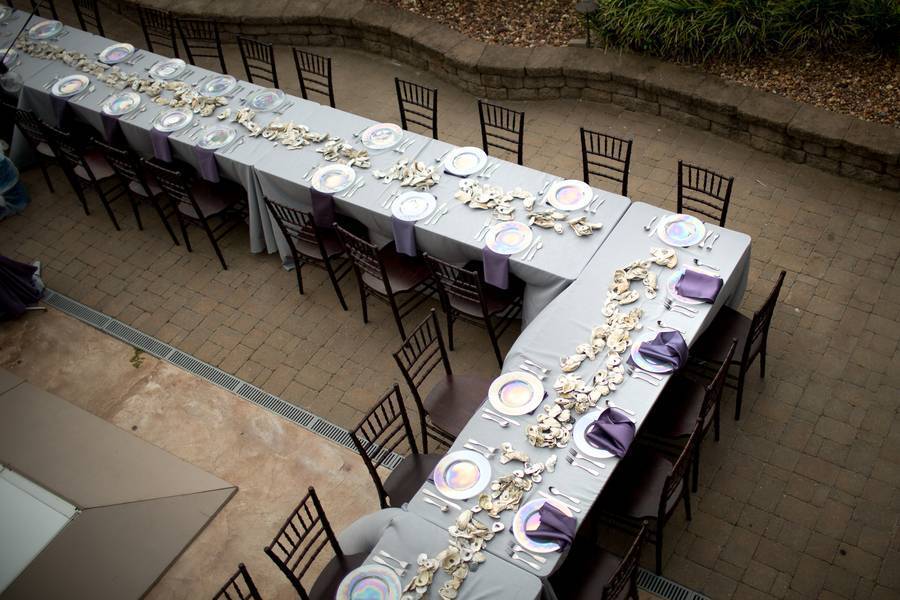 Like. Click to Vote
>
The Love Story
The two met while Stephen was stationed in Virginia Beach and connected instantly. They share a love for wine and traveling and even lived in California for several years while Stephen was stationed there. Soon, the couple will move to England where Stephen will continue his prestigious career.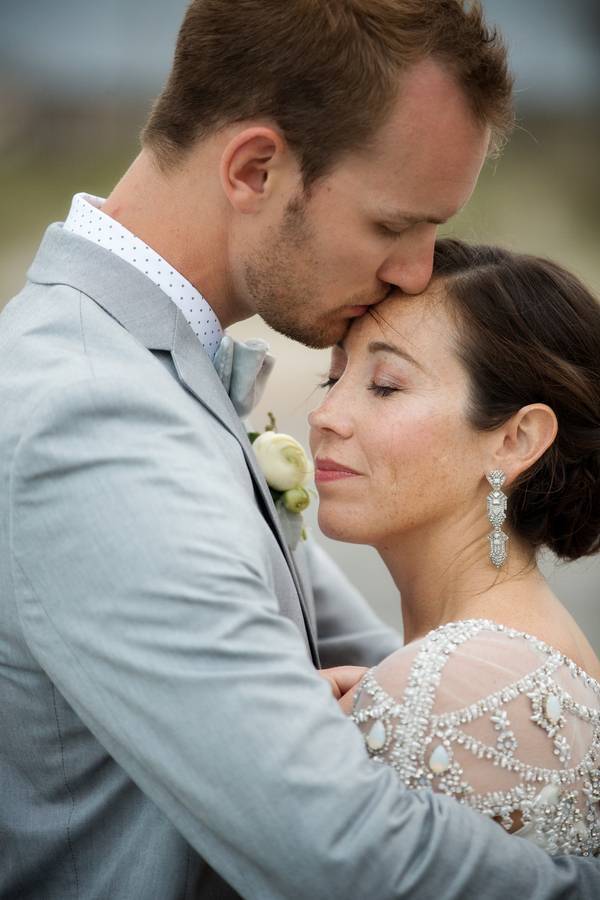 Extra Special Details
The most special wedding element. They decorated with oyster shells that Casey's parents found at the beach and left overs from their Oyster Roast Engagement Party.
The officiant. The couple got married by the bride's brother in law, Adam Norko, a Dudeist Priest in the coolest 6 minute ceremony of all time.
Culture mix. Stephen is British and Casey was having a hard time finding a way to incorporate that into the ceremony without actually hanging the Union Jack. They found bow ties that were handmade in England from vintage velvet. They were gorgeous!
Something old. The bouquet was wrapped n the lace cuffs of Casey's mother's wedding dress that her grandmother made 35 years ago.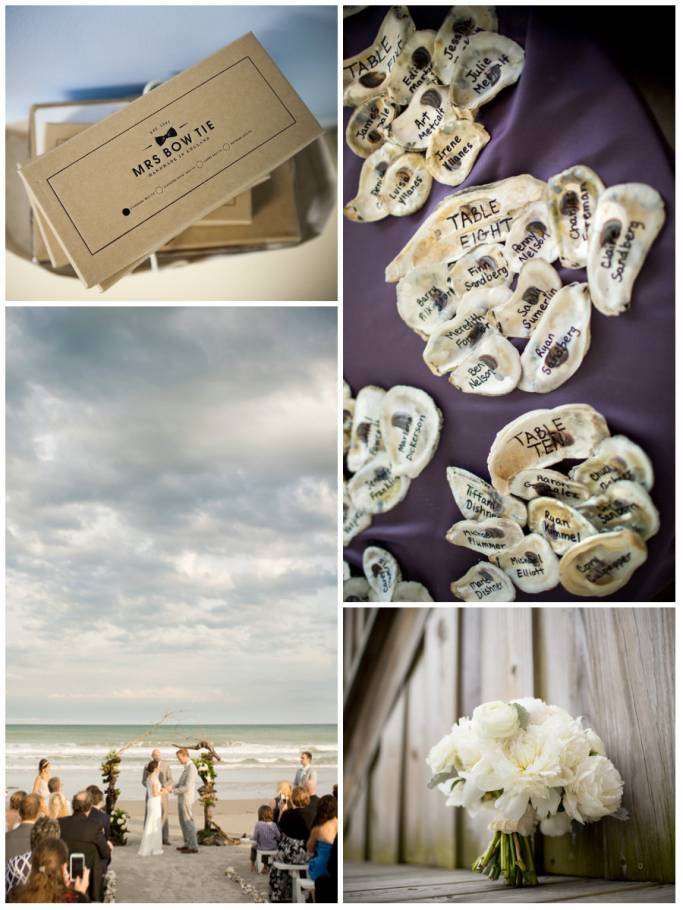 Tips From The Bride
♥ Get a wedding planner or day of coordinator. They will save your sanity.

♥ Decide what is the most important and make it happen. For us it was gorgeous pictures, live music and no stress.

♥ Consider getting married during the week. We chose a Thursday and saved several thousand dollars.

-Casey
Money Matters
Wedding Budget: $20,000 – $45,000
VENDORS
Photographer:   Genevieve Stewart Photography
Lighting: High Performance Lighting
Accomodations: Island Drive 3682 aka "Copper Top"
Event Planner: Kickstand Events
Caterer: Middle of the Island Catering
Beauty: Nsalo Salon
Cake Designer: One Belle Bakery
Band: Port City Shakedown