Who doesn't love destination weddings, right? When I saw this set from RKH Images, I was totally inspired and had to share it with you. And let me tell you, I couldn't help but ooh and aah over all the lovely details. This destination wedding of John and Callan was shot in Great Grounds of Monet Monet, Florida which is a gorgeous boutique that serves as an event venue and more. The venue has a very small building, so the wedding dinner, reception, and ceremony all took place in the back of the venue. That's just like a fairy tale! It's a giant garden, complete with gorgeous lights, a small bridge, antique furniture, and the gem of it all, a beautiful gazebo covered in fairy lights and foliage. Callan asked that they add some flowers from her florist to the garden, and it was a wise choice. The addition not only supplemented the colors, but the flowers made it all the more look like a storybook wedding. I just have to give a special mention to YolanCris who designed both of Callan's dresses. With having a reverse wedding, Callan didn't want guests to see her wedding dress before the ceremony so being able to wear a fun & playful dress for the cocktail hour & dinner was fun and exciting! You have to see the rest of John and Callan's wedding! I hope you'll have as much fun as I did scrolling through their snaps.
We're All About the Details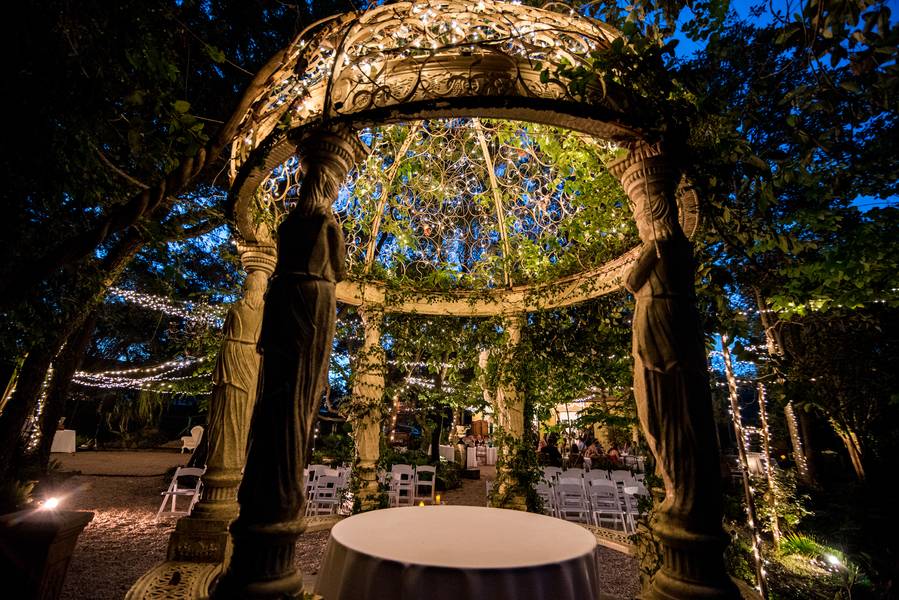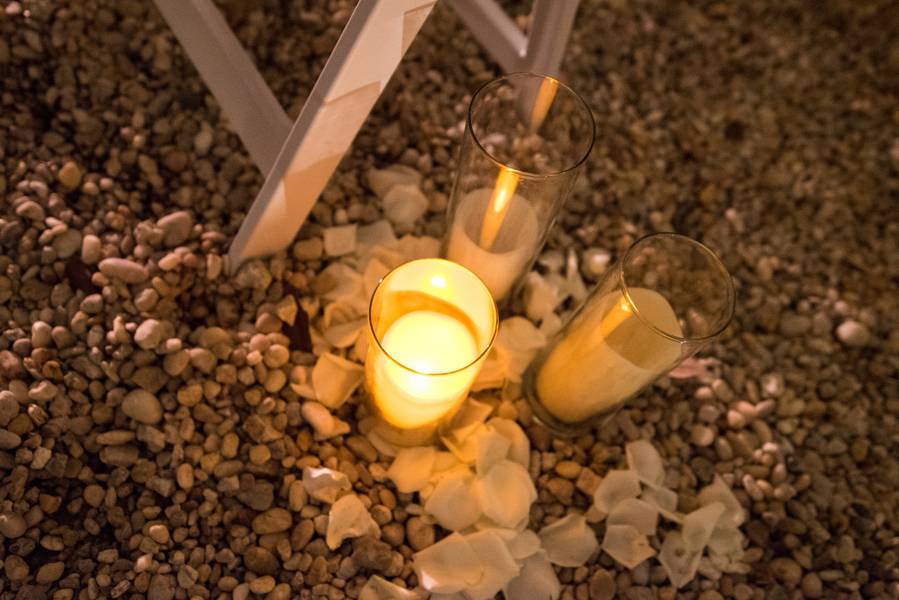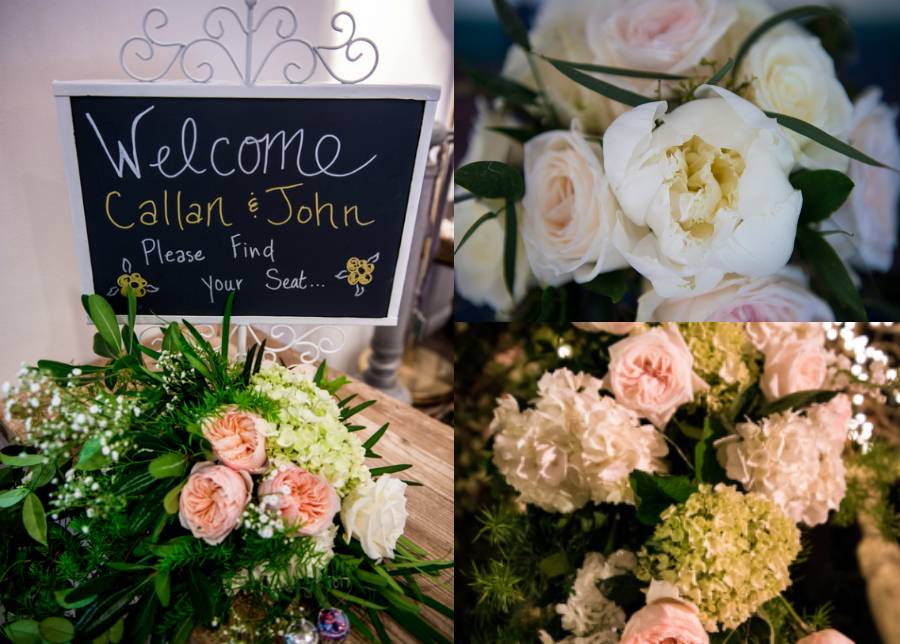 The Garden
They chose to have a destination wedding in Seaside, FL at a venue called Monet Monet on 30A, it is a designers clothing store that can be rented with a beautiful backyard which is traditionally used as a meditation/yoga area, but anyone can rent it out as a wedding venue.

The Reverse Wedding
The venue was absolutely gorgeous & they didn't want to have a typical wedding, so in a way they did a reverse wedding. It started with a cocktail hour in the front lawn & inside the house, transitioning to dinner outside in the back. After dinner they did the ceremony at night in the dark (after dusk/not sunset) under a beautifully lit up backyard under a gazebo. After the ceremony they went straight to the party, celebrating & dancing the night away concluding with a sparkler exit.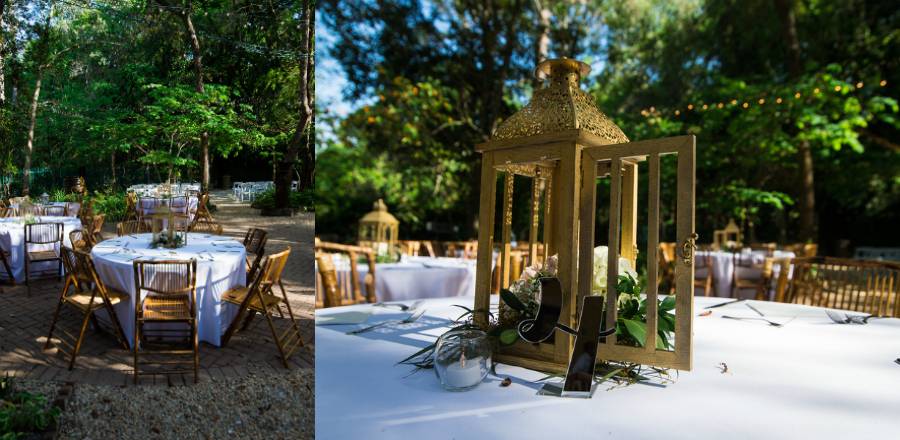 The Compliments
I think the layout of their wedding having it be – cocktail, dinner, ceremony, and reception which made it very unique. I have never attended a wedding like that, and they got a ton of compliments from their (57) guests.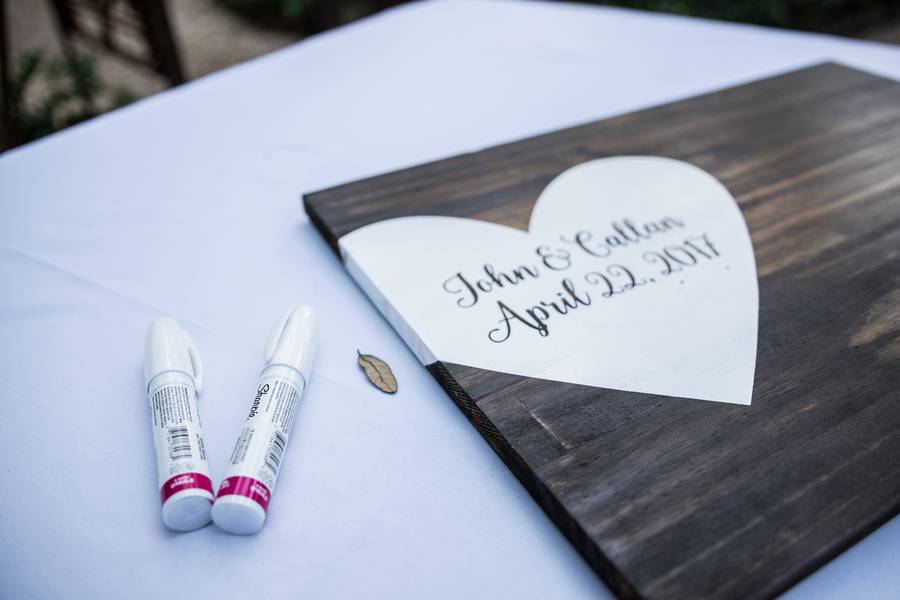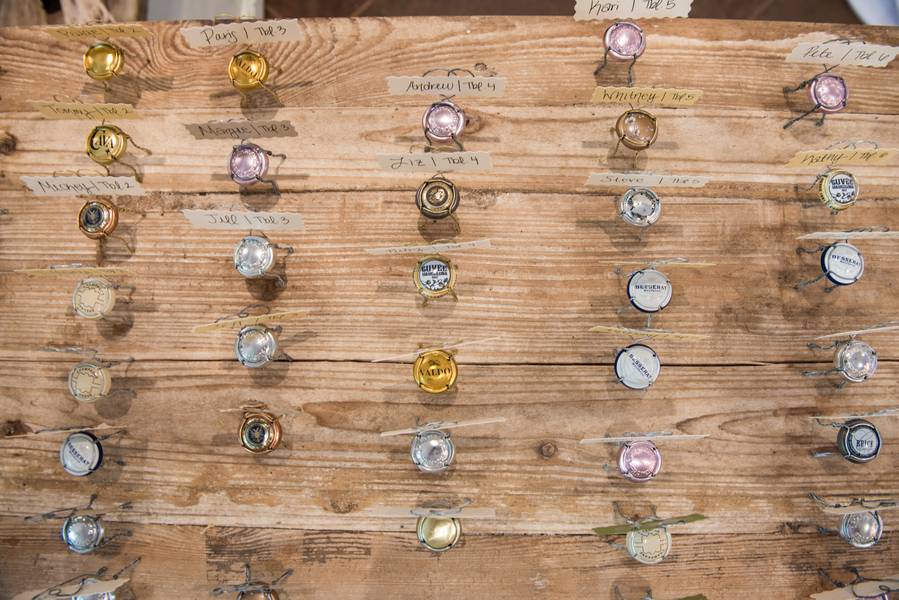 The Wardrobe
Another fun note, Callan had 2 wedding dresses designed by YolanCris– the designer who Lady Gaga wore when singing on the VS fashion show, and the dress Beyonce wore when accepting her awards at the Grammy's. With having a reverse wedding she didn't want guests to see her wedding dress from The White Room before the ceremony so being able to wear a fun & playful dress for the cocktail hour & dinner was fun.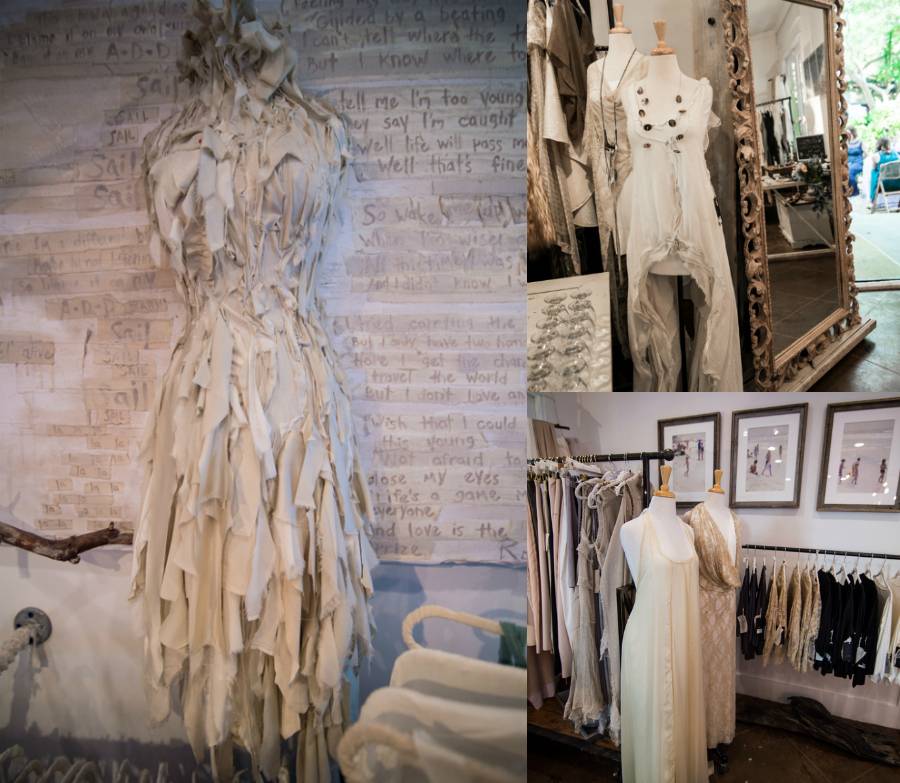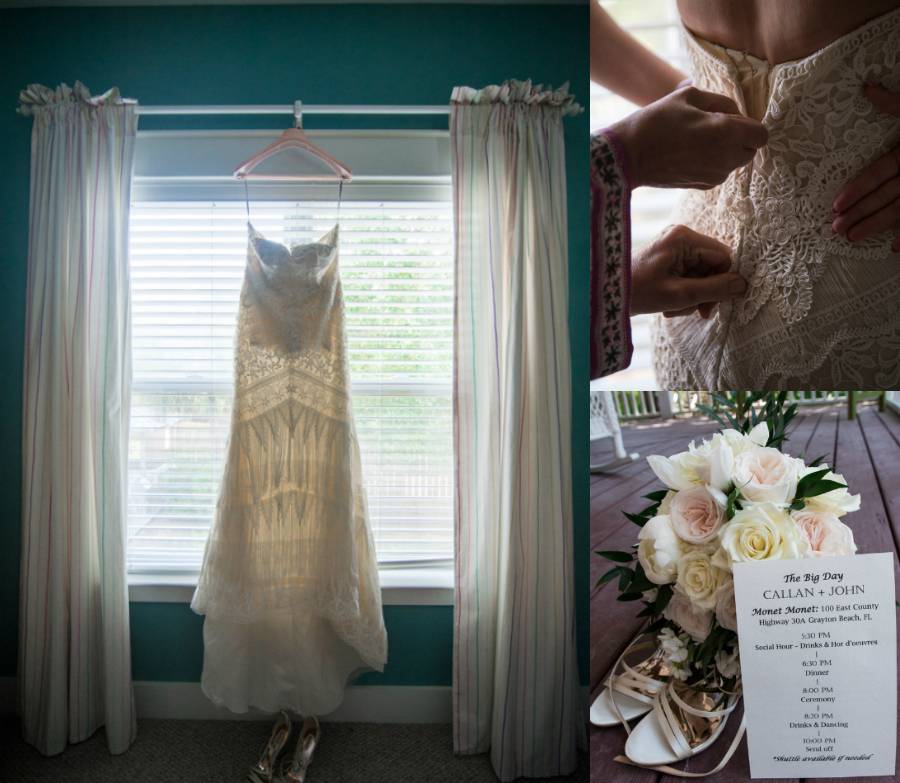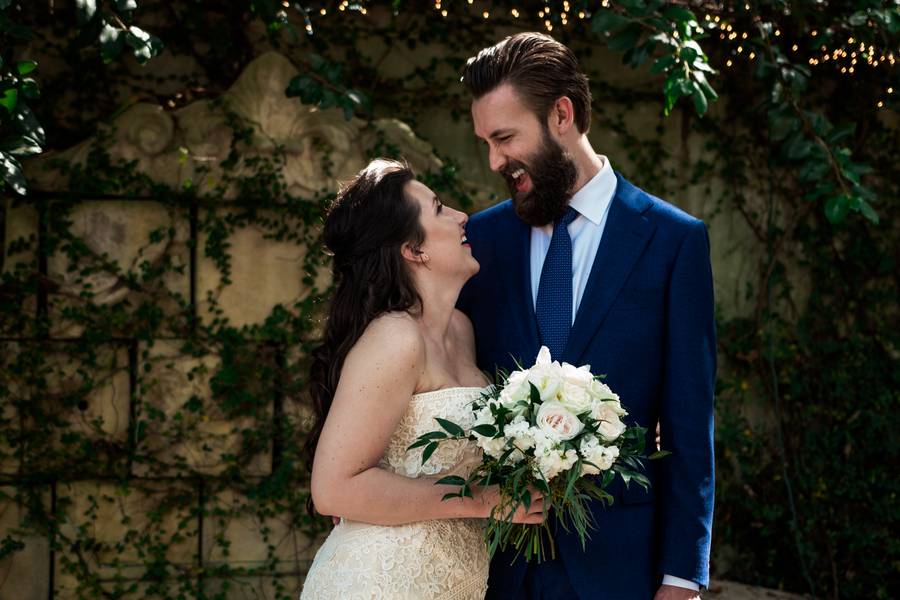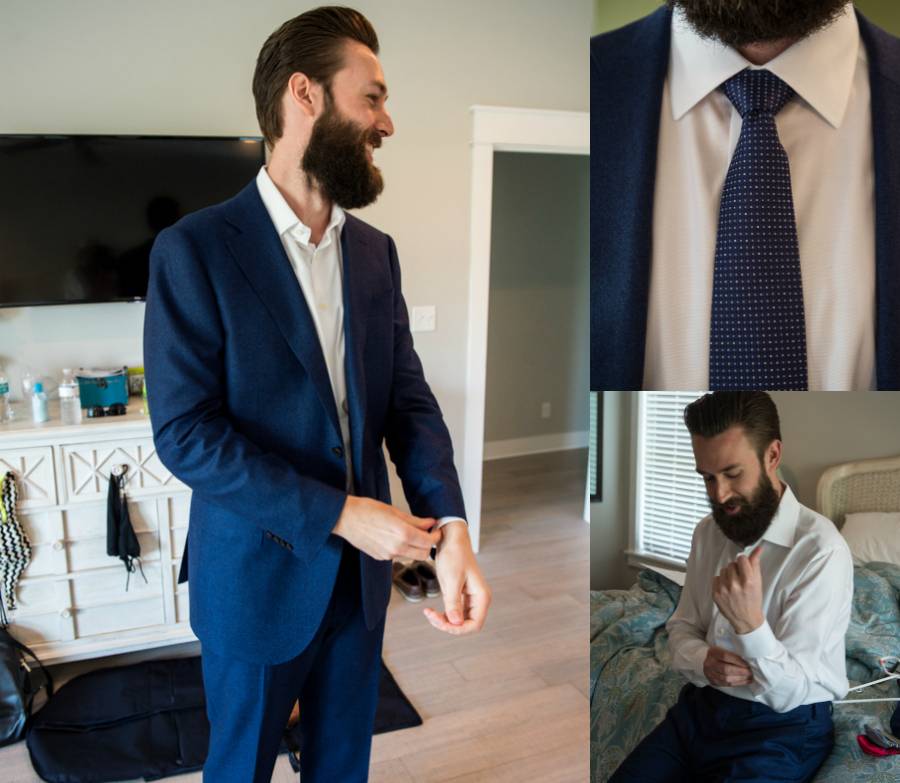 The Cake
Simple, elegant and a classic! Sweet Henrietta's Treats' cake was just perfect for the theme.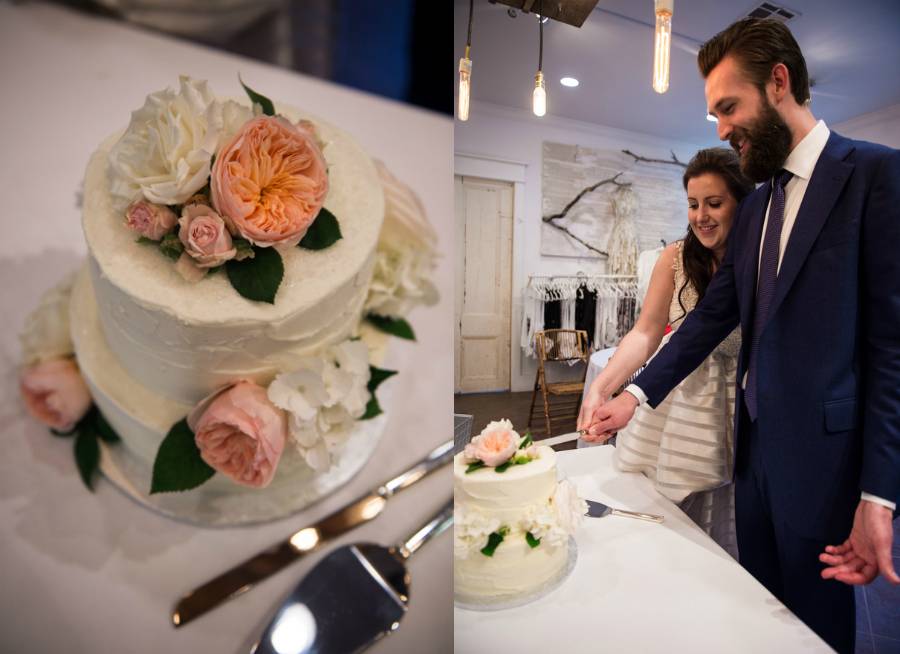 Extra Special Details
Finally, if you are having a destination wedding make it into a weekend of events! They rented a huge house where all of their friends stayed (who would have been their wedding party – as a way to say thank you & make them feel special). They had events there everyday (grooms dinner, day after brunch, etc.) this made for a good location/home base for everyone to gather around.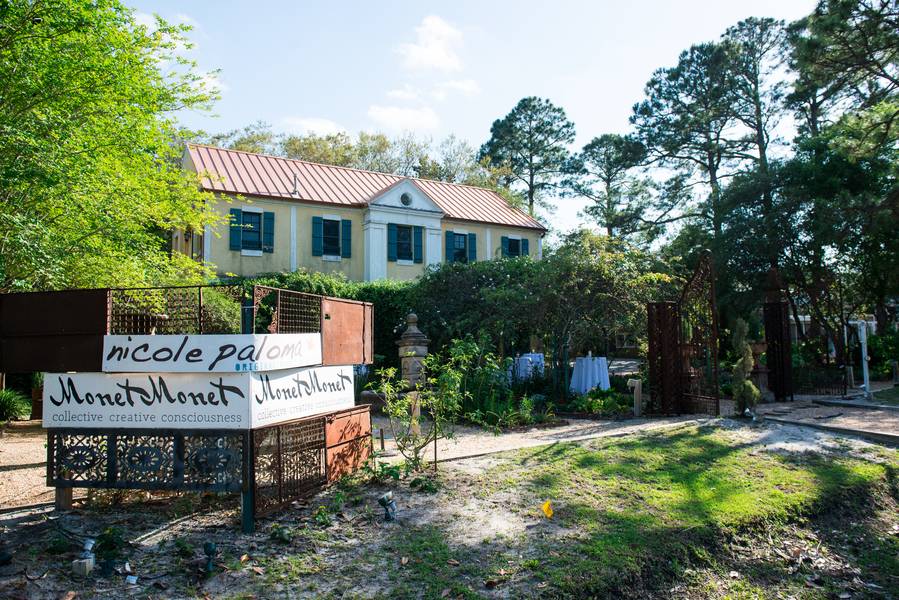 Take this Advice
Things go wrong, but sometimes it is for the better. We went down to the FL panhandle in April one year before our wedding and found the perfect venue (or so we thought). At the end of November we received a phone call that our venue had gone out of business. After a brief emotional outburst, and an impromptu trip back down to FL to find a new venue we ended up finding an even better spot! My advice is go with the flow, establish a strong relationship with your vendors by learning the best way to communicate with them, also be flexible and trust the process. Things are going to go wrong, hopefully not as wrong as a venue closing, but stuff will come up. I relied heavily on my vendors (Grayton Beach Catering's) opinion because you know what? They are pros and I am not – they can lead you in the right direction. Finally I would suggest making a pintrest board if you are planning a destination wedding that all your vendors have access to so they can get a better understanding of what you want, as well as see what you already have (ie. bridesmaid dresses/colors, mens suit, wedding dress) to better understand the picture in your head. ~Callan Leitch/Bride
Money Matters
$10,000 – $20,000
Vendors
Photographer:  RKH Images
Floral Designer:Blooming Buds 30a
Makeup Artist: Glamorous by Jessica Salort
Caterer: Grayton Beach Catering
Reception Venue: Great Grounds of Monet Monet
Hair Stylist: Hair-O-Smith
Officiant:Memories with Mike
Jewelry: RF Moeller
Groomsman Attire:Suit Supply
Tuxedo and Mens Attire:Suit Supply
Cake Designer: Sweet Henrietta's Treats
Dress Store: The White Room
Dress Designer:White by Vera Wang
Dress Designer: YolanCris