Sharing today's inspiration with you guys is an absolute dream! First of all, this epic landscape is the perfect fit for a moody chic styled shoot. And if you take a closer look, the dark water of the Norwegian Fjord and the deep colors in the styling gives this styled shoot a moody touch. For the styling, they used a lot of items that were already there. The backdrop was made from sticks found on the beach and included some flowers that looks great and easy to prepare. They even found a bone of the brown fish which they incorporated within the centerpiece. Get blown away by this amazing inspiration that shows – you don't have to wear white to be elegant! There are so many colors that suit you and your personality, just like the black couture dress that was designed specially for this shoot, making it a fabulous statement. Prepare yourself becuase this styled shoot is definitely one that I'd pin on my Pinterest board! Anouk Photography captured the best details in absolute fashion, so check them out down below!
We're All About the Details!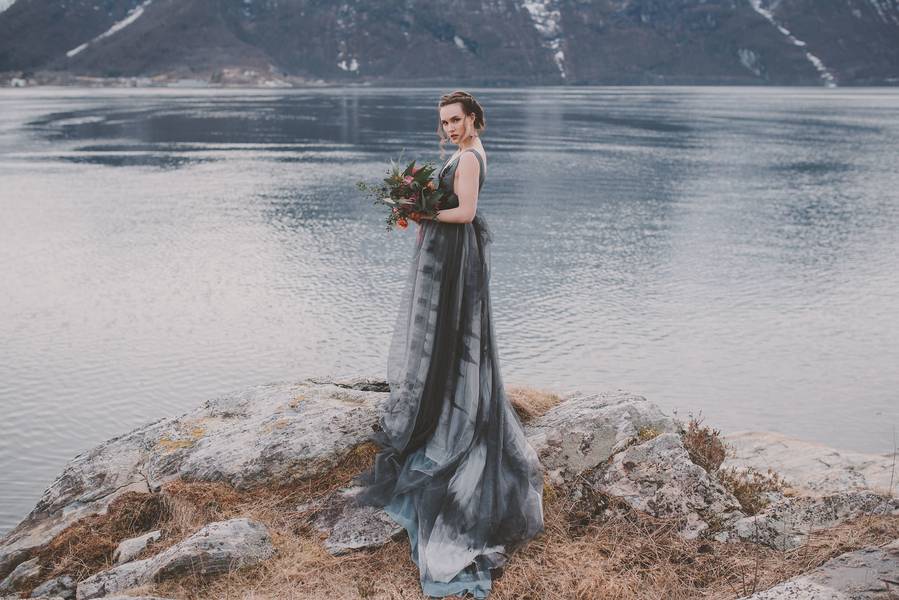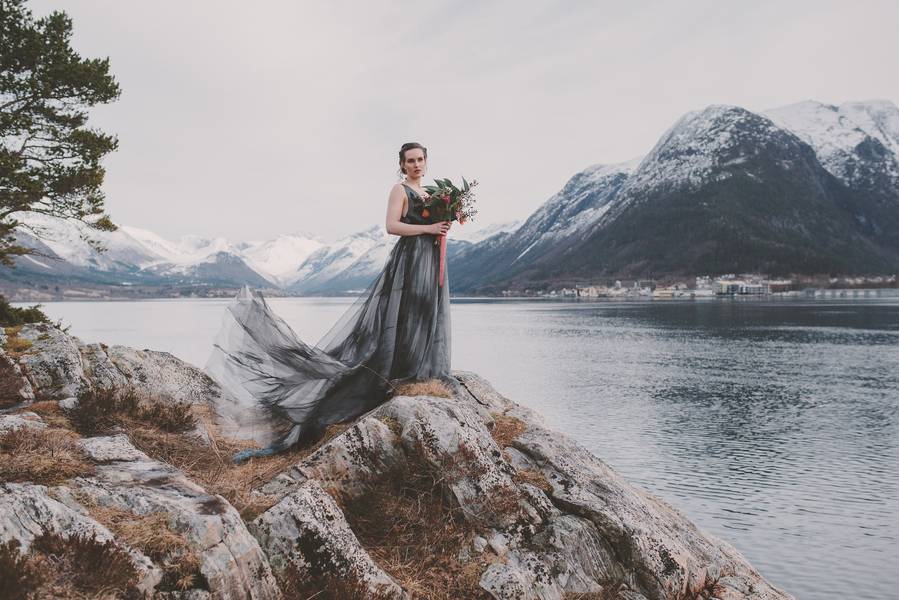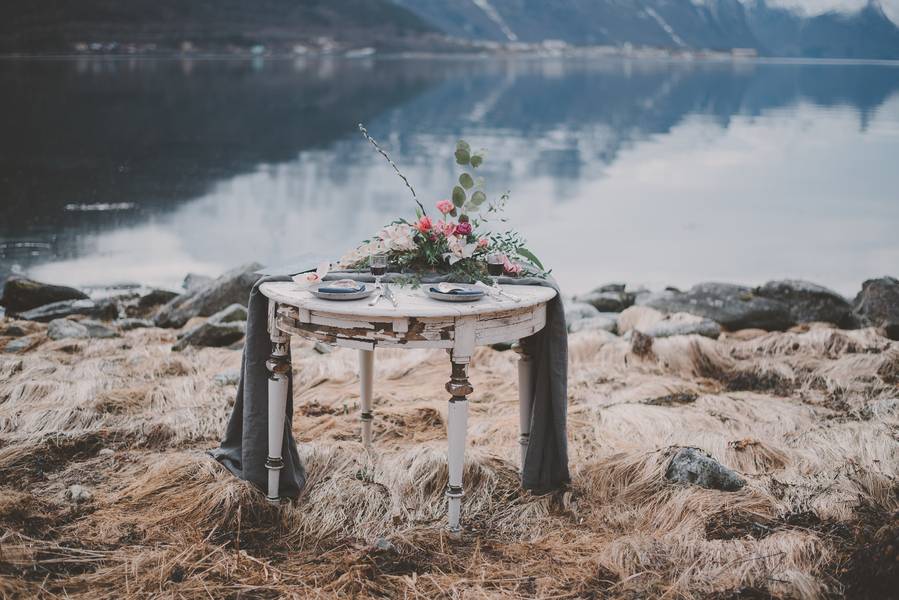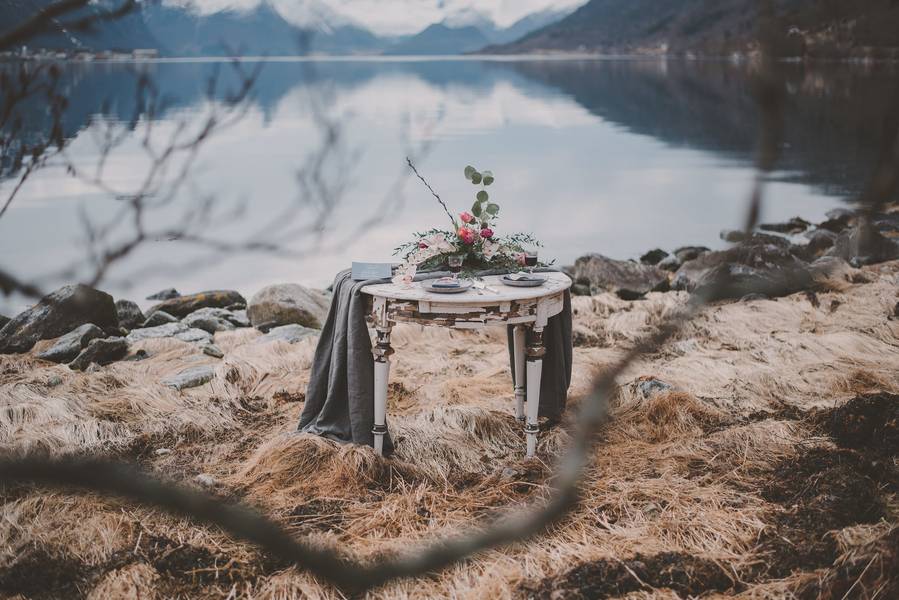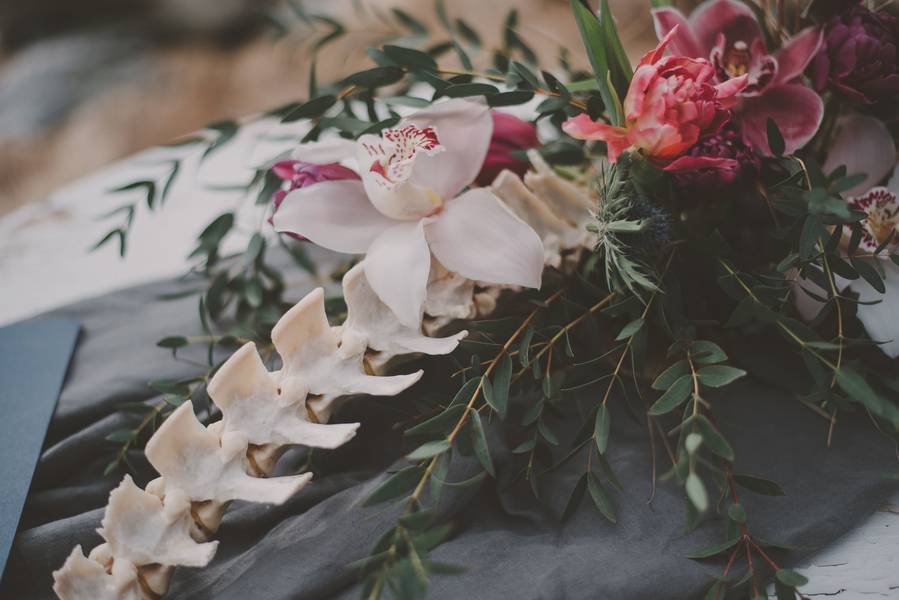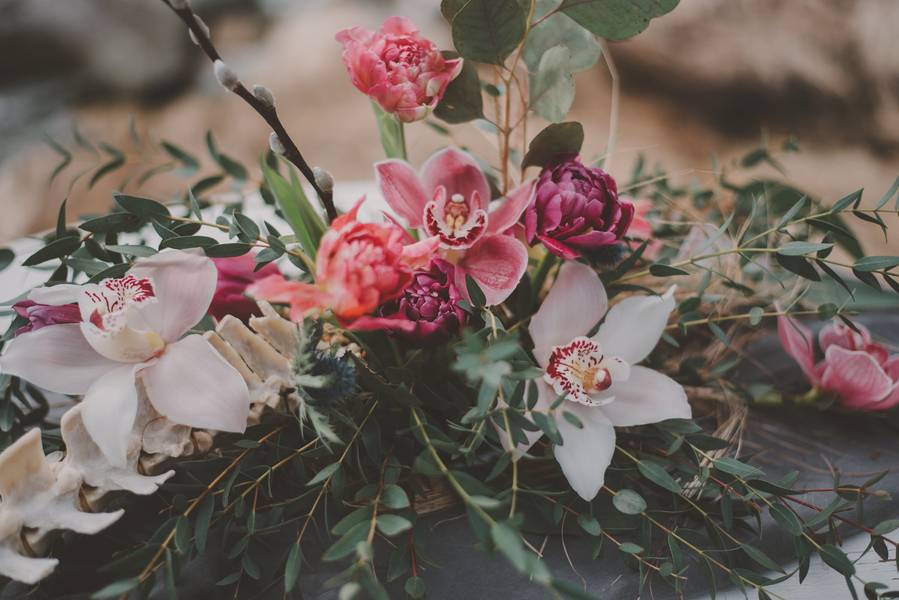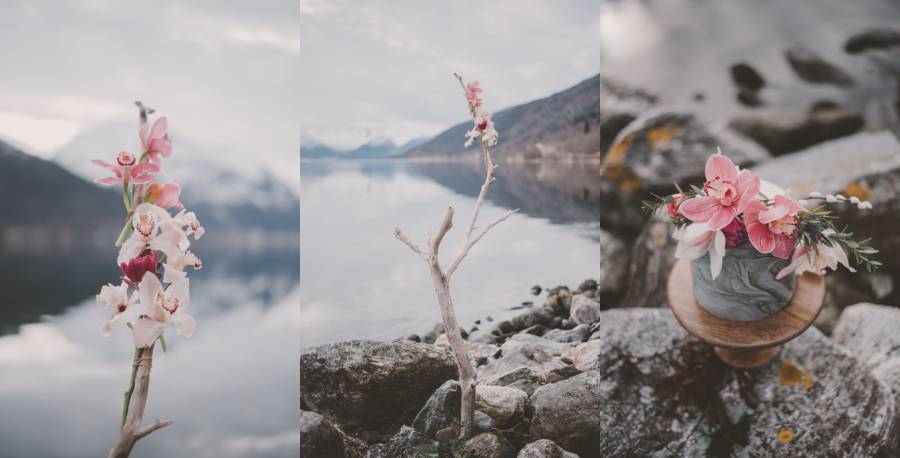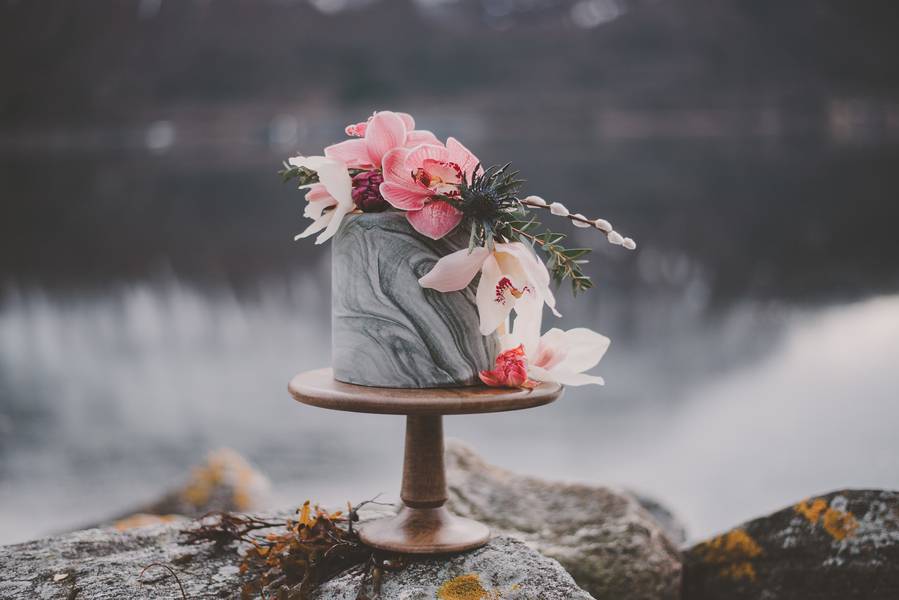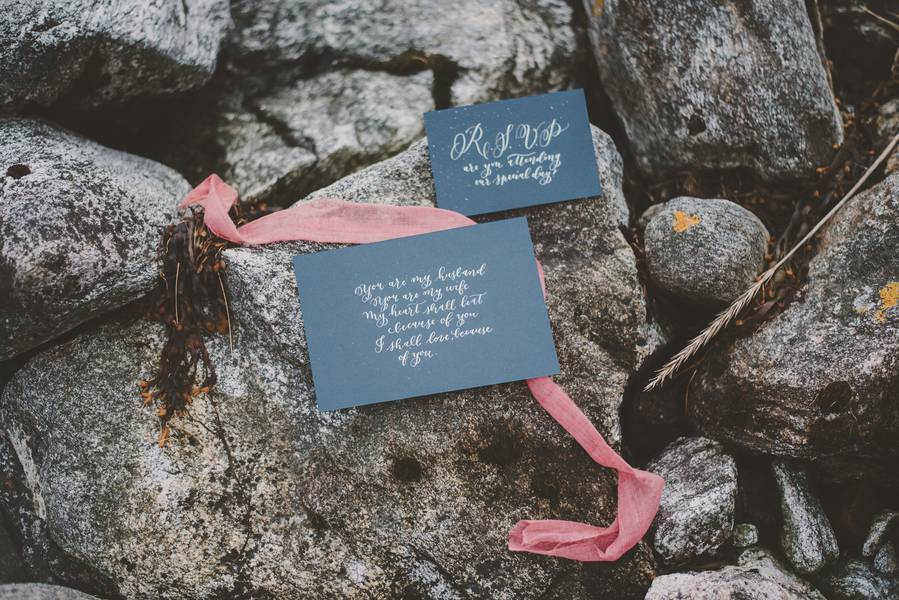 Take this Advice
You don't need a lot to make a statement. By using things that are already at the beach and incorporate them within your design can be a good solution for your weddings budget. On your wedding day you don't have to ware white. there are so many colors, so choose one that suits you and your personality. ~Nailia Yermakova/Wedding Vendor
About the Wedding Vendor
BEST DAY EVER Events based in the Netherlands. But available world wide. We have experience with organizing the weddings in Norway, Iceland, Morocco, Italy, Belgium, Ibiza. We are specialized in (destination) weddings, elopements, but also all kind of (bridal) photoshoots. We are known for our bespoke design: every wedding has to look different and unique. Our prices are based on hour rate of 75 euro customers can contact us here: ; IG: @best_day_ever_events or just by visiting our website.
Vendors
Photographer:  Anouk fotografeert
Event Planner: BEST DAY EVER Events