Hello, ladies! Today's featured wedding will brighten up your day in an instant! It's almost spring time and beach themed weddings are totally popular this season so what better way to welcome warmer days than a beautiful coastal wedding. Shawna and Jayce got married in the most adorable, southern church and held their reception on the Gulf of Mexico (Pensacola Beach, FL). Casual and comfortable yet the formality of the wedding is still there. They mixed whites, glass, wood tones and blues to play off with the beach setting without using any literal beach materials which is amazing! I love how they put every single detail together – various size vases, the chandelier, all the personalized name tags, hand-dyed ombre napkins, drapes, frames charges and a lot more! I just love it when couples really make their personalized details shine through their wedding. Take a look at these photos taken by Bailey Allison Photography to see what I'm talking about!
We're All About the Details!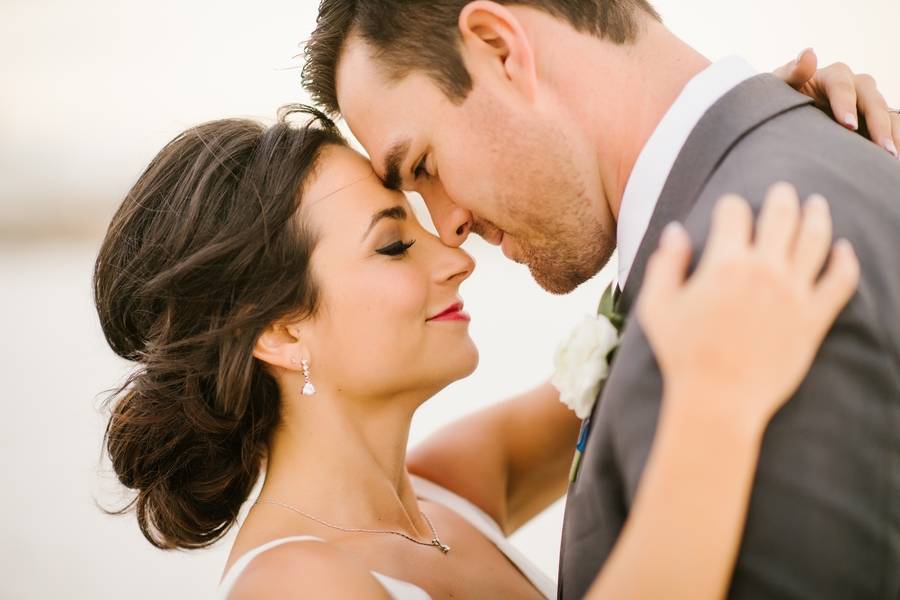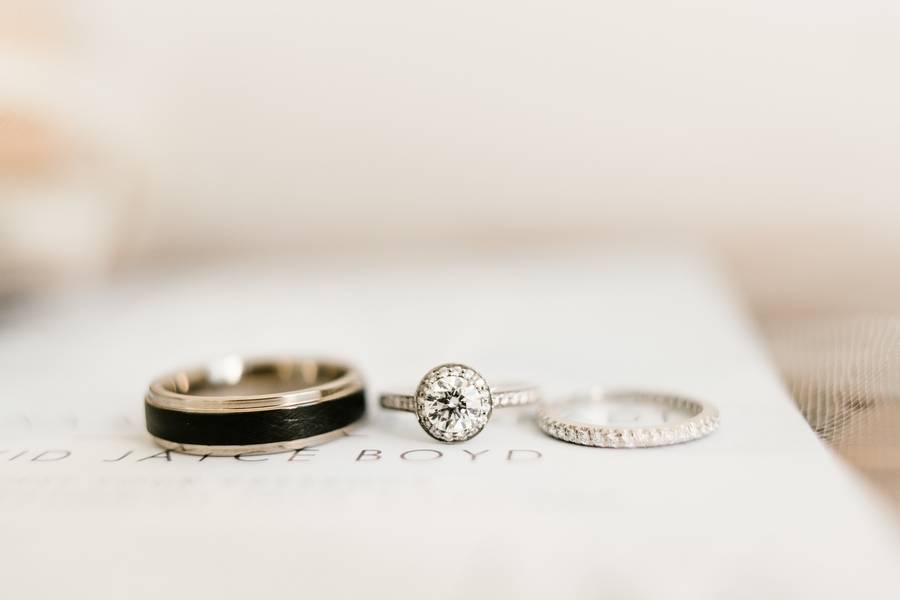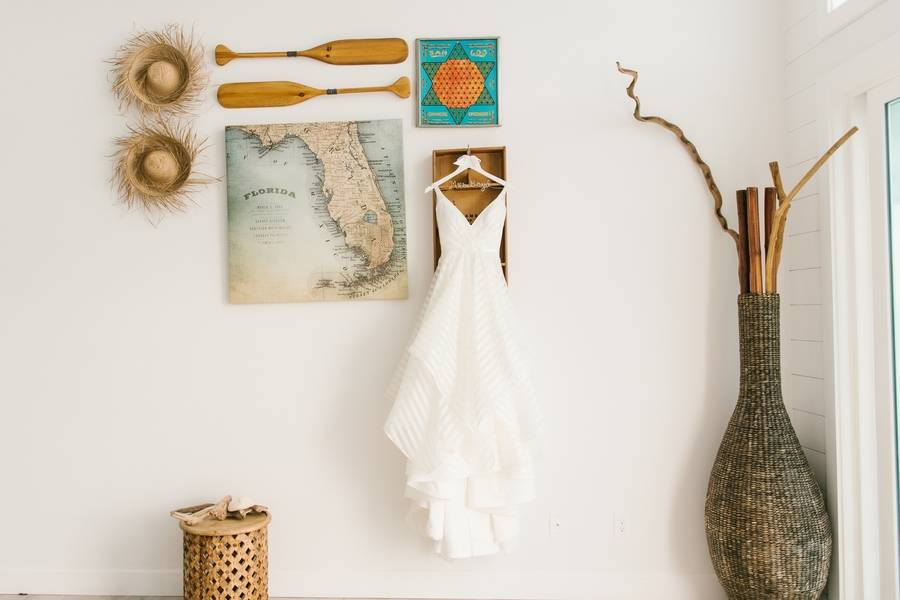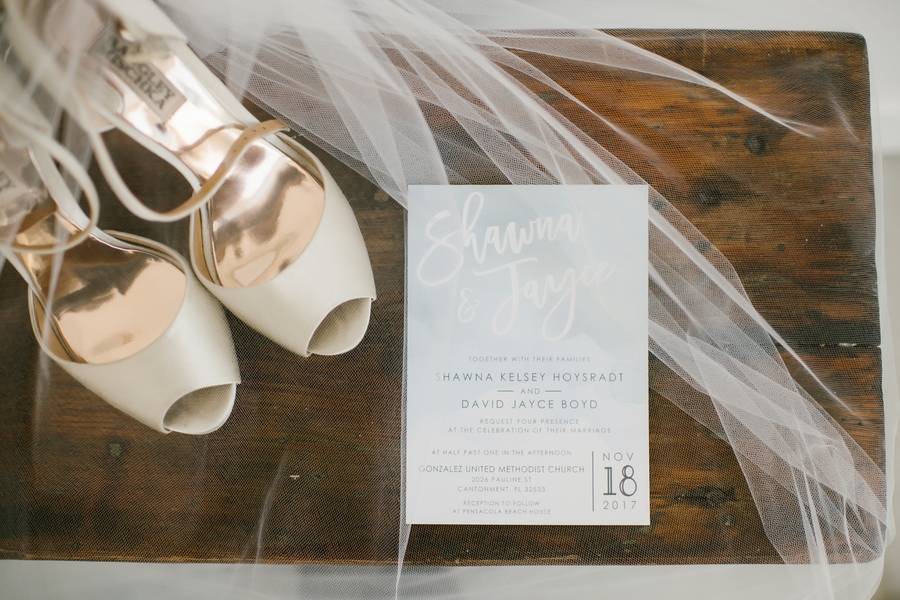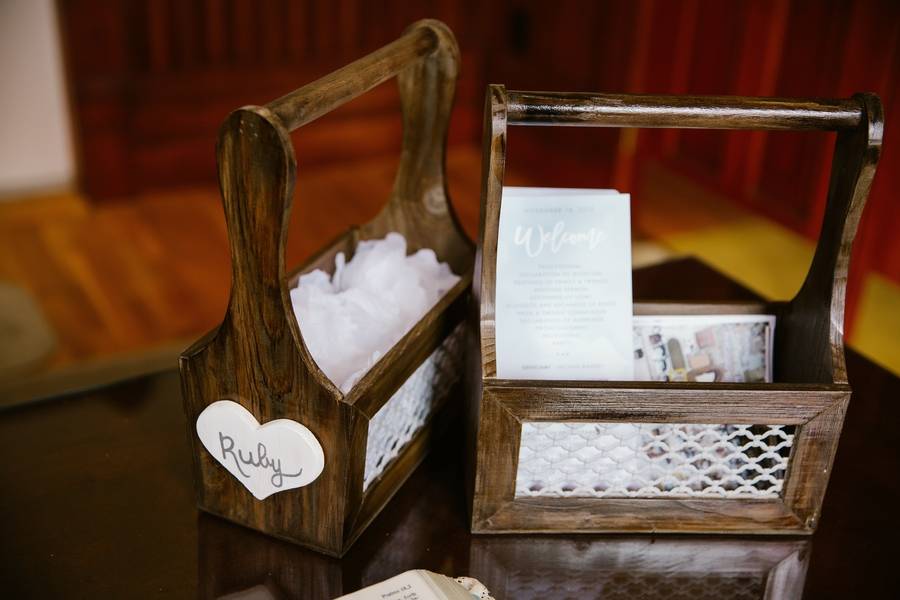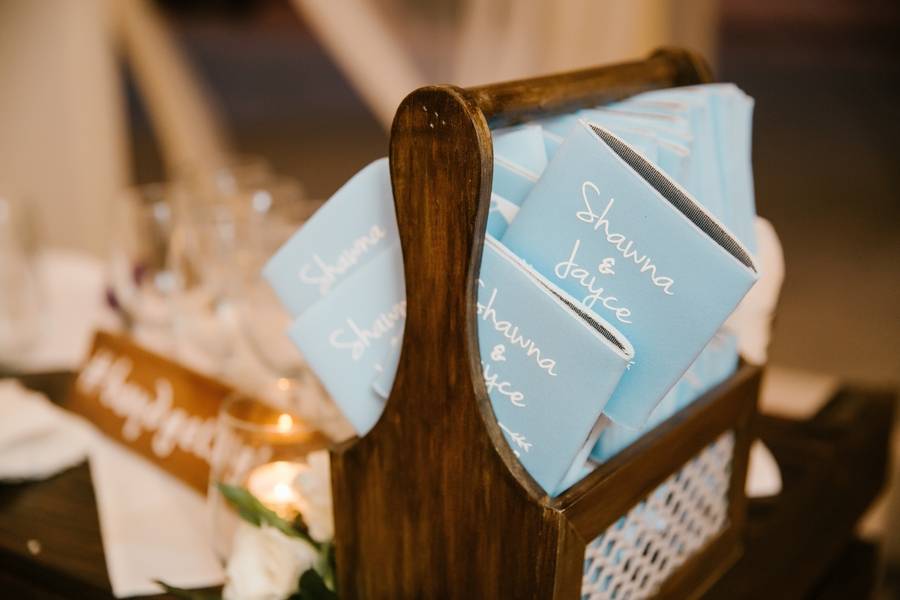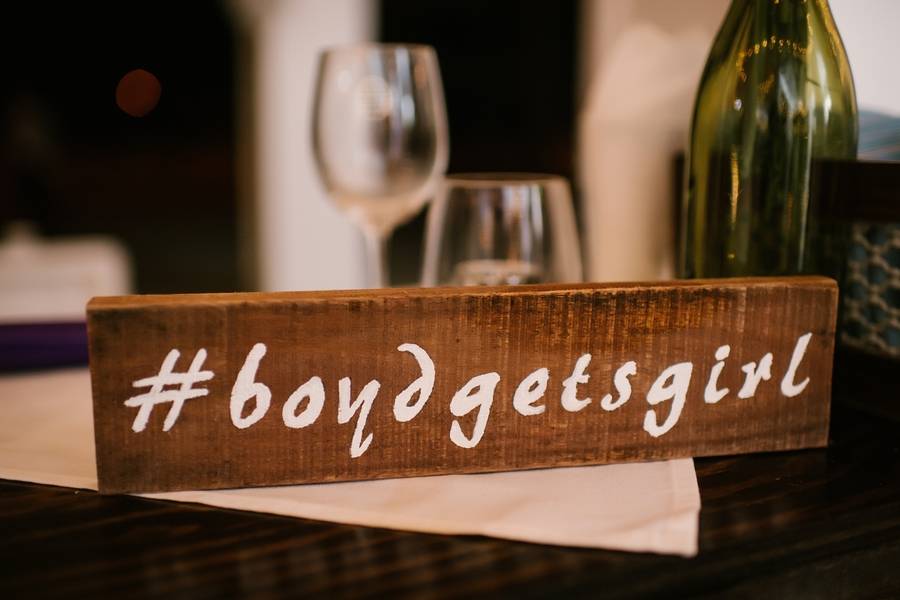 Shawna is an interior designer and Jayce is a professional baseball player and home base is Tampa, FL.  With Shawna having an artistic eye, I knew their wedding day was going to be stunning….and it was just that.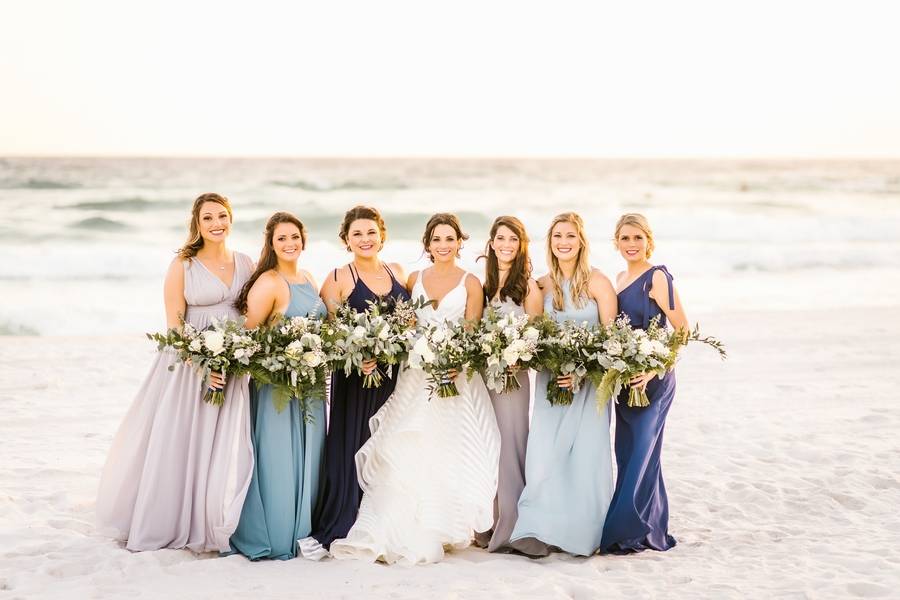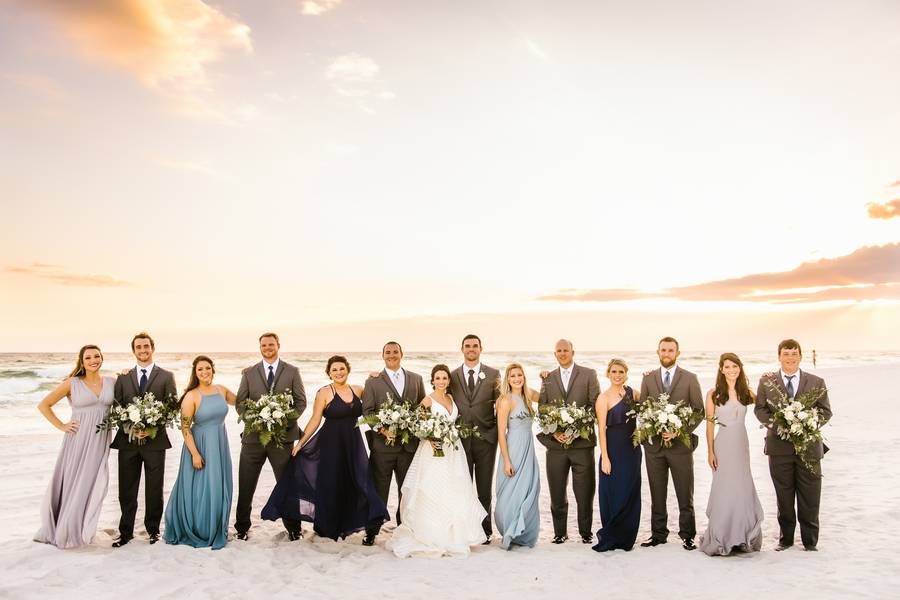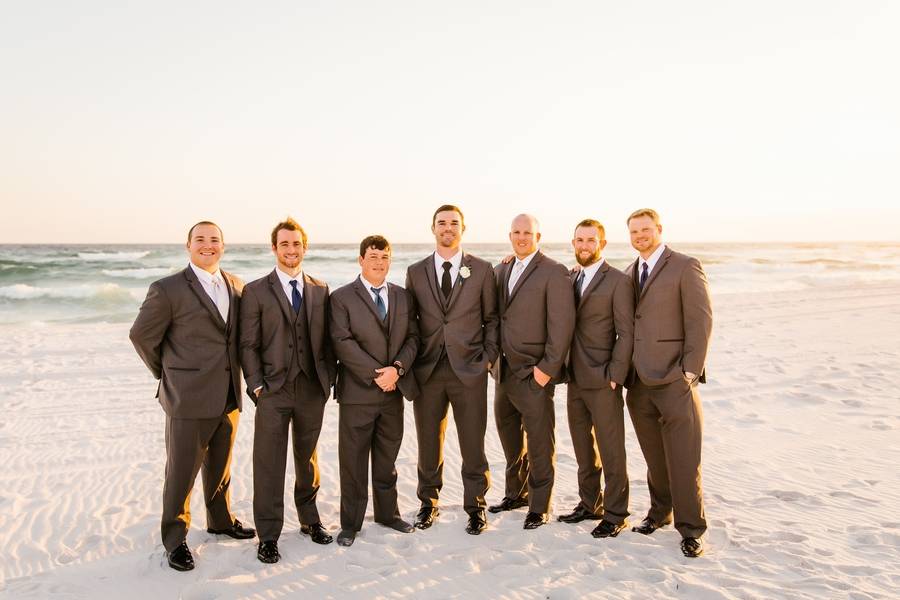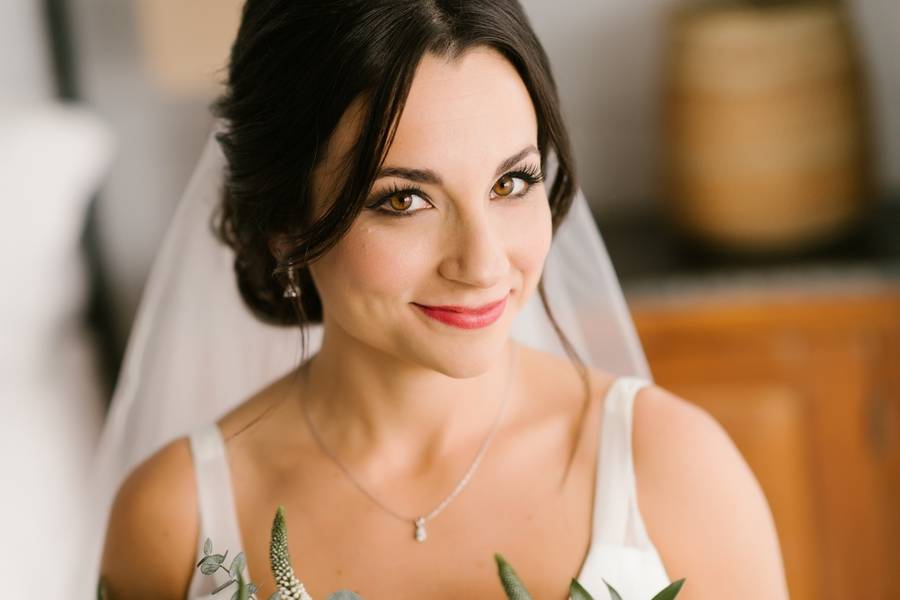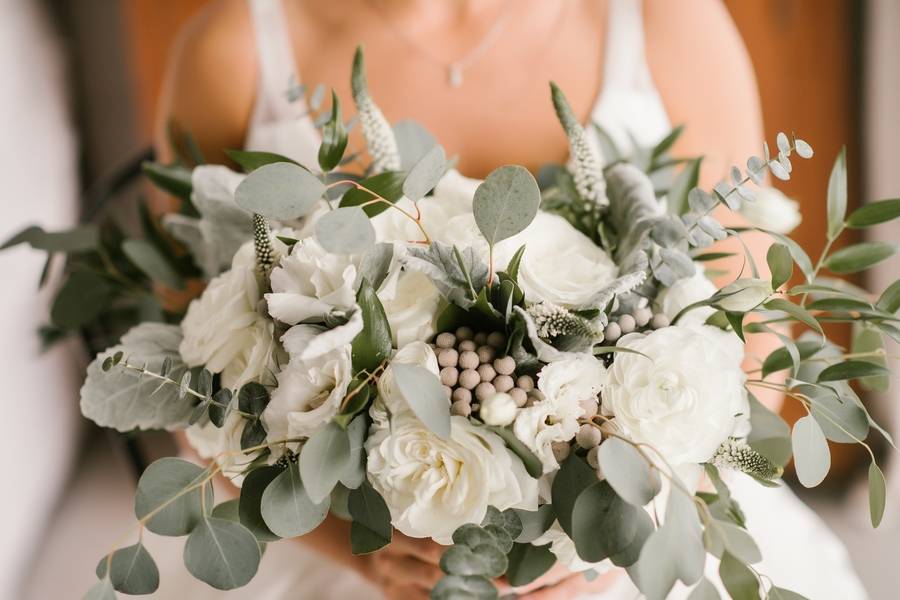 Their florist from Leelee's Blooms, floral & event studio was an angel. Shawna loves to decorate and knew what she wanted the flowers to look like and had the best advice and this was the result.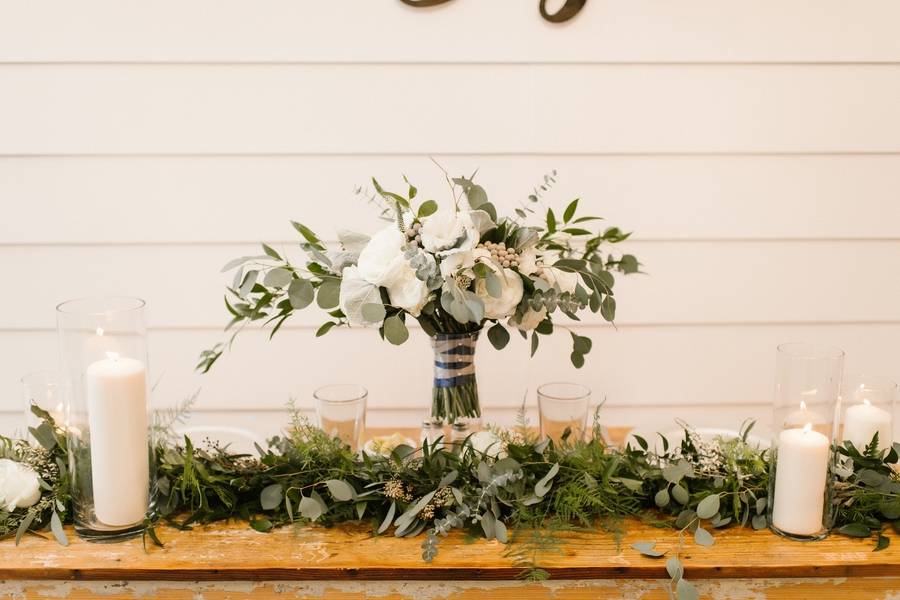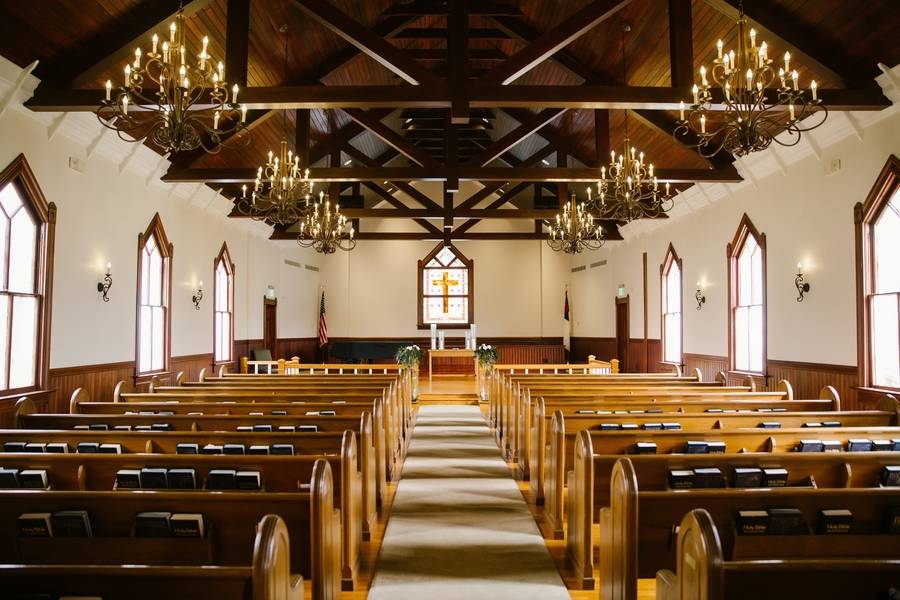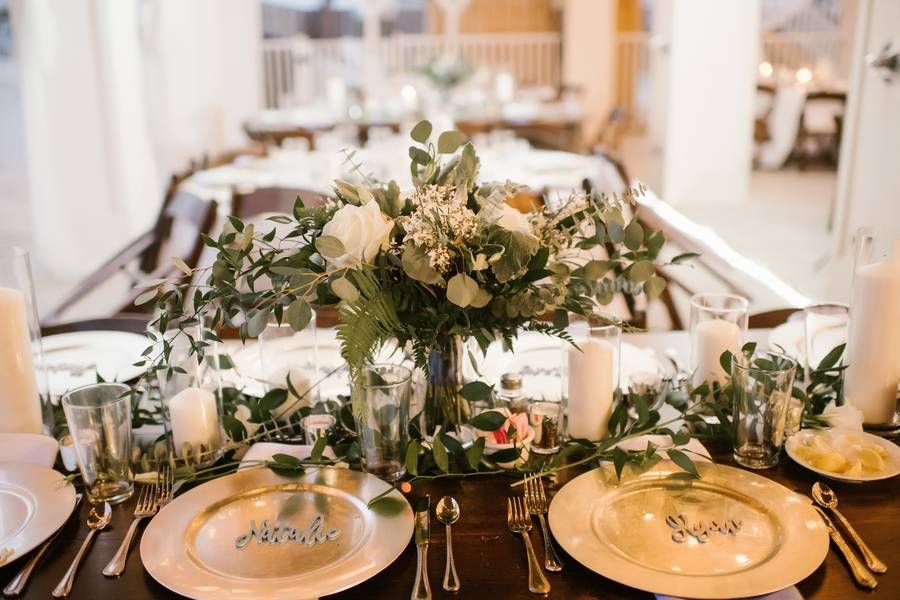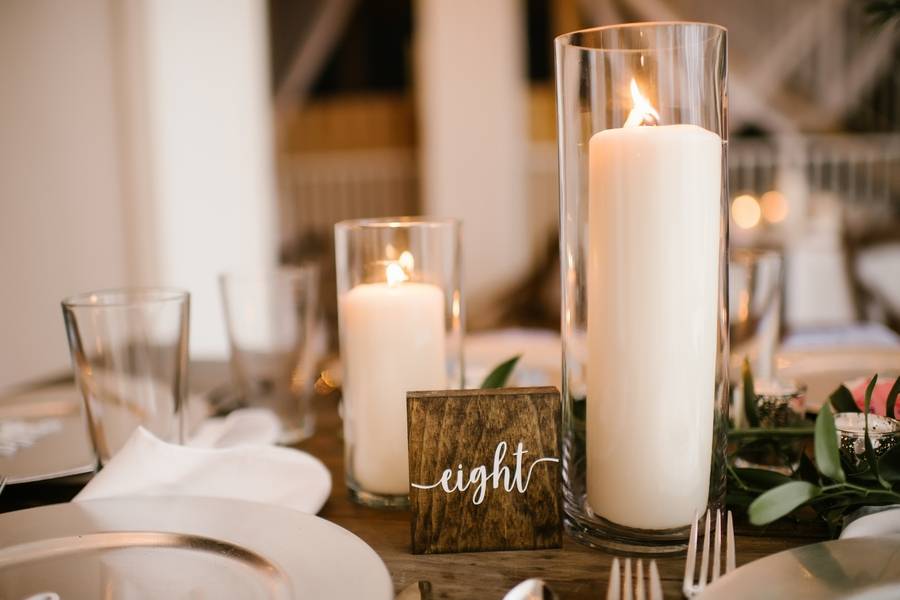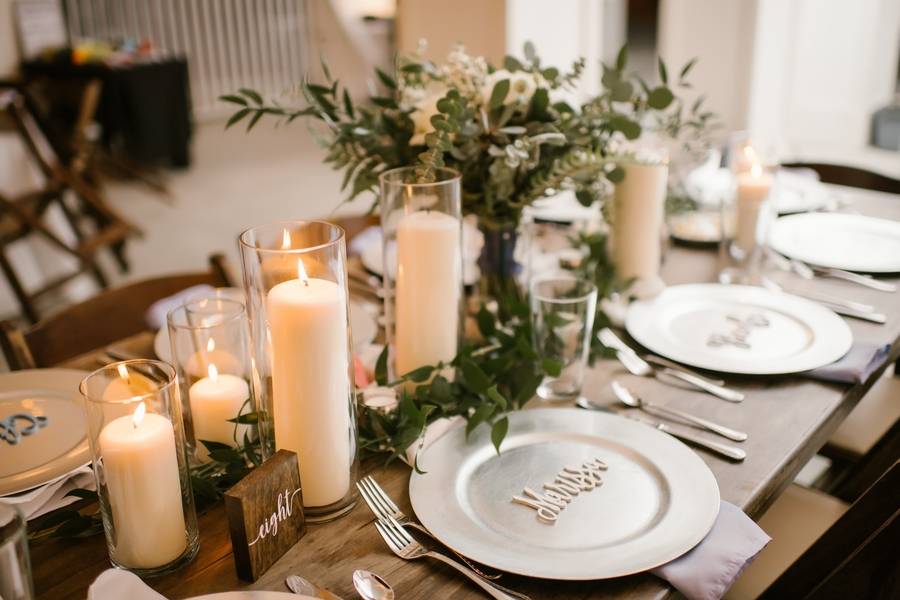 Take this Advice
Plan your heart out, but on the wedding day let it go! The day has arrived and you've done all you can do. Let whatever happens, happen and enjoy yourself! Remember what it's all about (no-one is ever going to remember that your cake topper was slightly crooked or the florals in your bouquet were a shade off!) 95% of photography is based on lighting! Don't be afraid to ask your photographer for advice on when and where events should take place to get the best photographs possible. After all, that is what you're going to be left with to remember the day! ~Bailey Dowdle/Photographer
About the Photographer
I have been photographing weddings for over 5 years now. I take pride in making it a fun, relaxed, and enjoyable experience for everyone involved. I am also very detail oriented when it comes to documenting your big day. I am currently based out of San Diego, CA, but am willing to (and do) travel all over. Wedding Collections currently begin at 1900, but my most popular collection is the all-day coverage (I'm there as long as you need me!) Adding an additional photographer (second shooter) is always an option and is great to have for many reasons! Reach out to me at [email protected] and I would love for you to follow along on Instagram @baileyallisonweddings, where I post daily. 🙂
Money Matters
$20,000 – $45,000
Vendors
Photographer: Bailey Allison Photography
DJ: DJ Phatchi & Co.
Jewelry: Tiffany's
Tuxedo and Mens Attire: Vera Wang
Cake Designer: Straight Up Cake
Shoes: Badgley Mischka
Floral Designer: Leelee's Blooms, floral & event studio
Dress Store: Calvet Couture Bridal Boutique
Hair Stylist: Alison Sardina Hair Artistry
Makeup Artist: Robin Klag Bridal Makeup Artist
Dress Designer: Haley Paige