There was an unusually perfect breeze at the Cabo summer on that day. Instead of it being really hot, the weather actually danced with the occasion through its fresh, cool breeze. With the Mexican mixed with modern and classic gimmicks, I assure you that your soul will be elated with the colors, the dances, and the love. The beautiful sunset was the perfect cue to the rest of the night. And so, let the fun begin! Scroll down and see more!
Click image to enlarge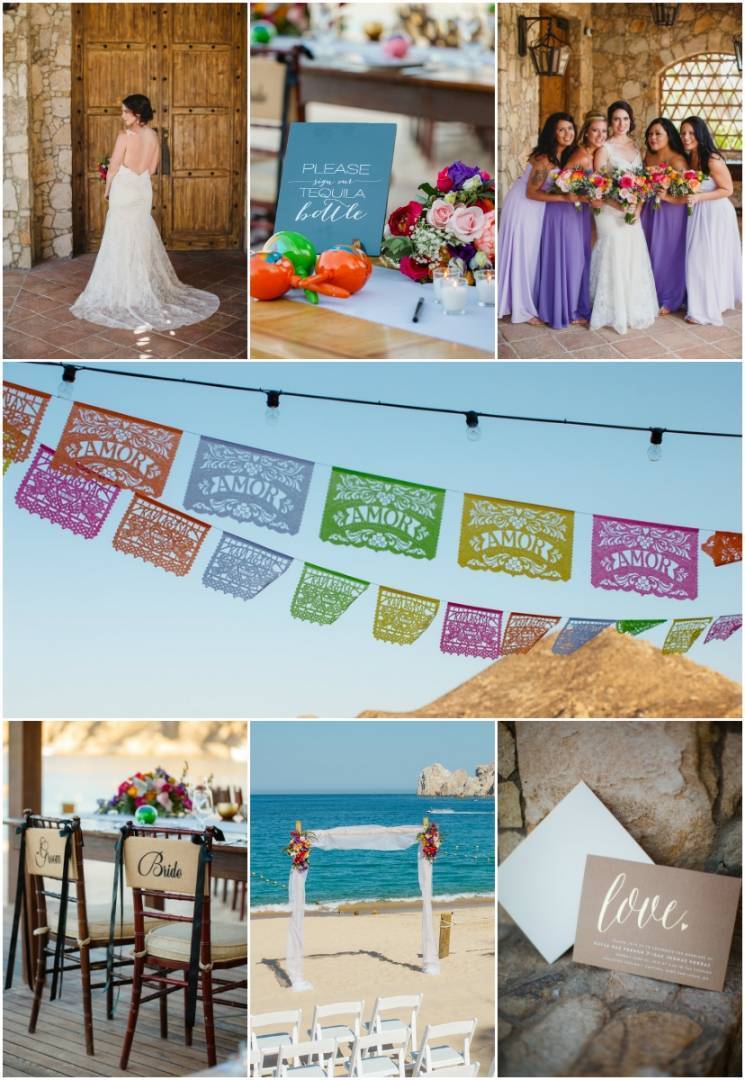 Like. Click to Vote
>
---
The Wedding Details
---
The Mexico Effect
Carefully selected, all the stuff used to decorate Kayla and Isaac's perfect day were Mexican inspired. Maracas and buntings of bold colors were all over the place bursting eye-candy effects!
---
The Femme Effect
Aside from the Mexican effect out from the decorations, the bridal party had their fair share of classic and elegance as they walked down the aisle in their lavender dresses and they gently held their bouquets of vibrancy.
---
Mariachi Expression
Well, the Mexican effect wouldn't be complete without the Mexican Mariachi which is the ultimate musical expression some long time ago in the Western Mexico. If you were here, I bet you can't stop moving those hips along the strum of their guitars and the shac-shacs of the maracas!
---
The Bride's Advice
"Enjoy the process because time goes by quick and always share information and consult with your partner."
---
The Wedding Budget
$20,000 – $45,000
---
VENDORS
Photographer:  Photo By Julieta
Restaurant: Hacienda Cocina y cantina
Event Planner: Weddings by Tammy Wolff