Click image to enlarge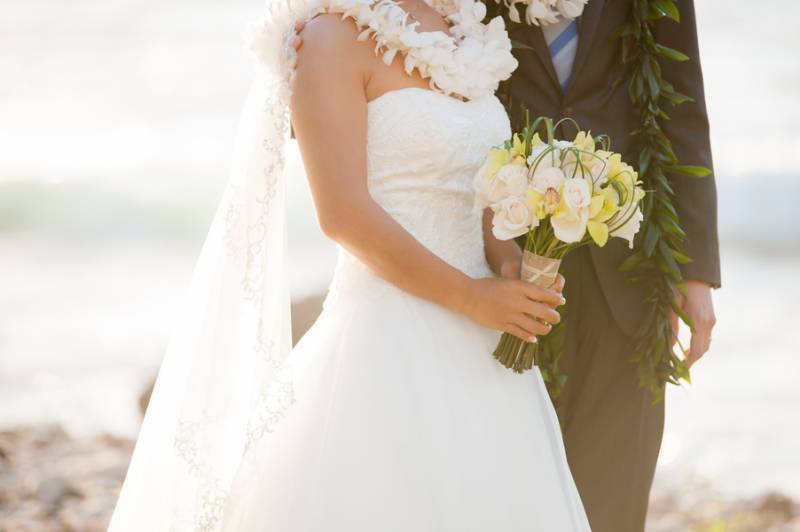 Like. Click to Vote
>
A simple and intimate Maui wedding of Kazuyo and Daniel. Led by a Hawaiian officiant by the coast, it was truly a sight to behold. The ceremony was pretty straightforward with beach details too but nevertheless, it was still lovely. Then a trash the wedding dress shoot was held right the next day. Maui sure is spectacular and I love how our couple really went all out on this shoot, how they laid down on the sand and just had fun throughout that day, that we can almost feel the sandy beach. . Congratulations Kazuyo and Daniel.
Photographer:
Kazuyo & Daniel celebrated their Maui wedding at the Kukahiko Estate in South Maui. The Kukahiko Estate is one of the last oceanfront estates in Maui that still belongs to a traditional Hawaiian family. Kazuyo and Daniel were joined by their two families, who traveled around the world for their ceremony on the grounds of this gorgeous Hawaiian estate. They had gorgeously styled dinner at the estate.
This adorable couple met at university and for Daniel it was love at first sight. He saw Kazuyo for the first time, hoping that they would live near one another. They ended up being next door neighbors. The funny twist on their love story is that both Daniel and his brother speak Japanese and both of them have married Japanese women! What are the chances! The day after the wedding the couple met up with Naomi to trash the dress Maui style! They had a great time getting sandy and getting their honeymoon off to a great start!

Vendors
Photographer:  Karma Hill Photography
Event Venue:  Bliss Wedding Design & Spectacular Events
Caterer:  Catering from Soup to Nuts
Floral Designer:  Dellables
Event Planner:  Simple Maui Wedding