I can't wait to share this destination wedding with you, guys and gals! Angela Nelson's sweet snaps are taking you to Maui Dragon Fruit Farm as we have a look at Peter and Lisa's wedding. Right off the bat, I just have to say that I fell in love at first sight of the location and that tropical theme looks so gorgeous. I've always known that white, dust blue and teal worked so wonderfully together, and this wedding is certainly a solid proof! The bride looked positively radiant (and happy!) in her all-white bridal gown, and why wouldn't she on one of the biggest days of her life? Gosh, I'm really excited for you to see the photos, so off you go! I promise it's worth it! Enjoy!
We're All About the Details!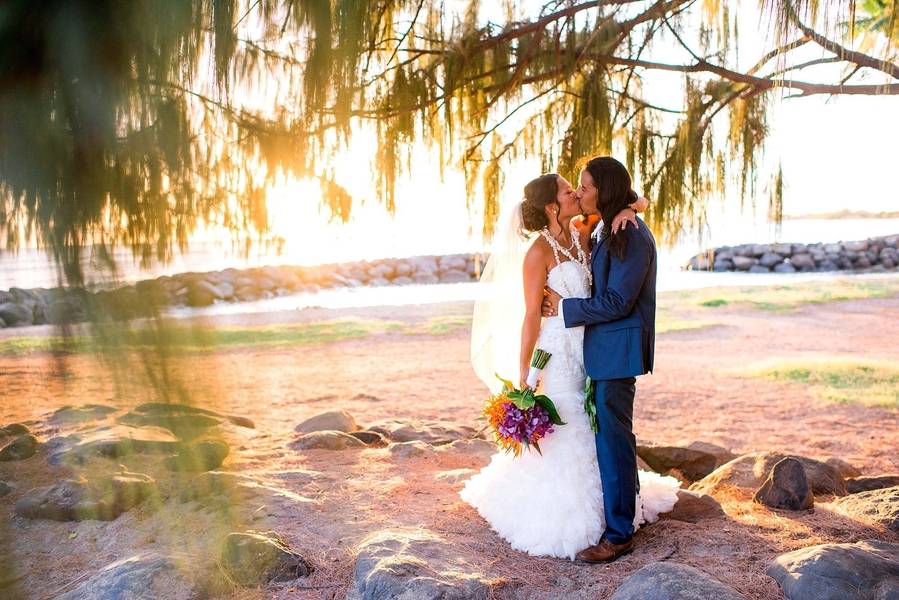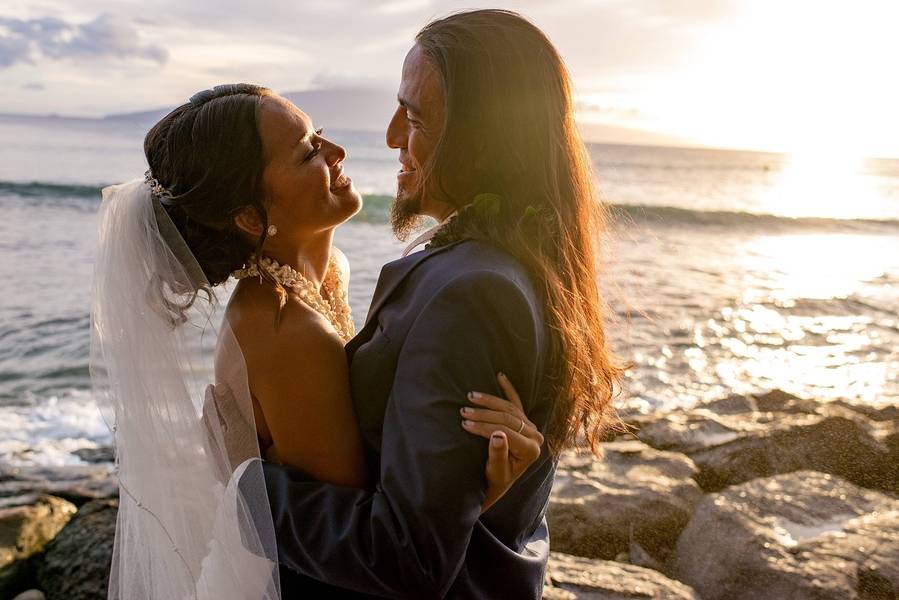 These two had an incredibly lovely Maui wedding at Dragon Fruit Farm up above Launiupoko Beach Park near Lahaina. This location was unusual because it offers such amazing views of the mountains. There is another part of the venue that offers a view of the ocean, too.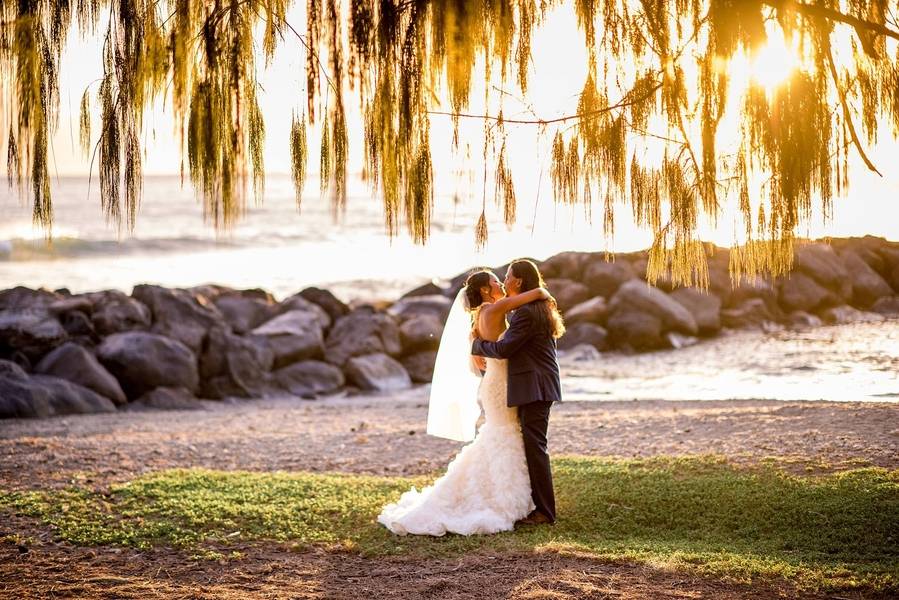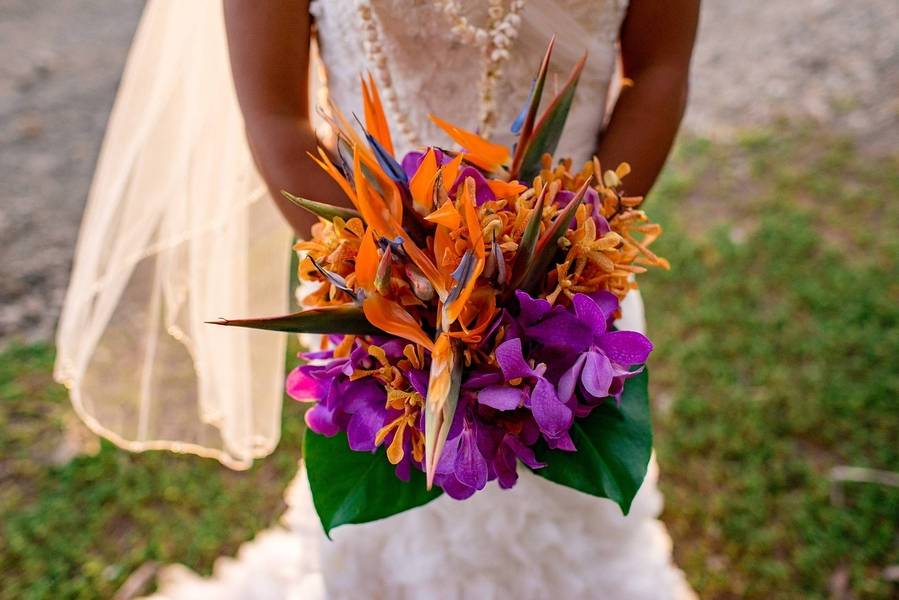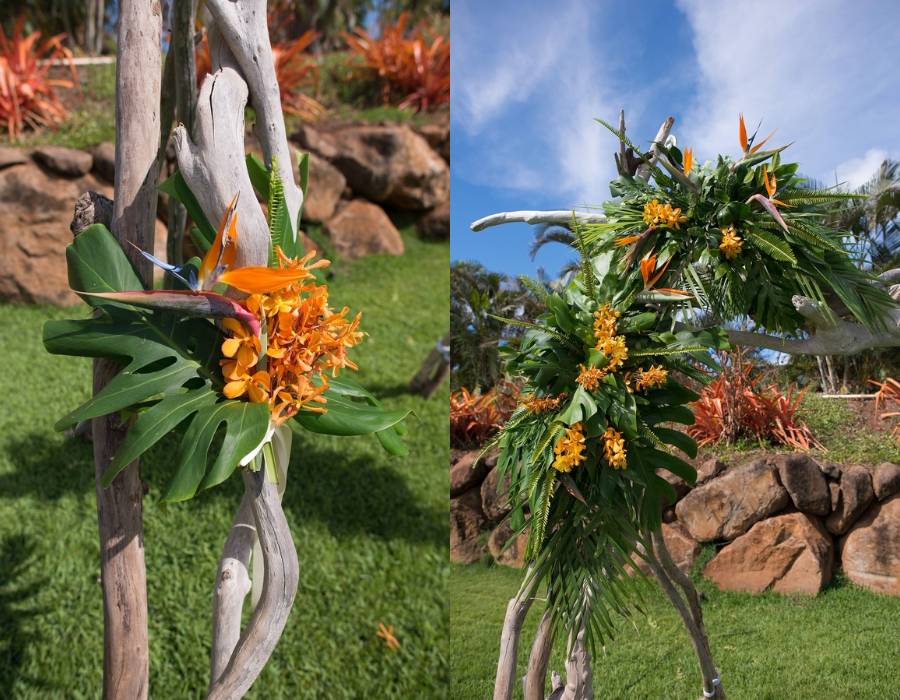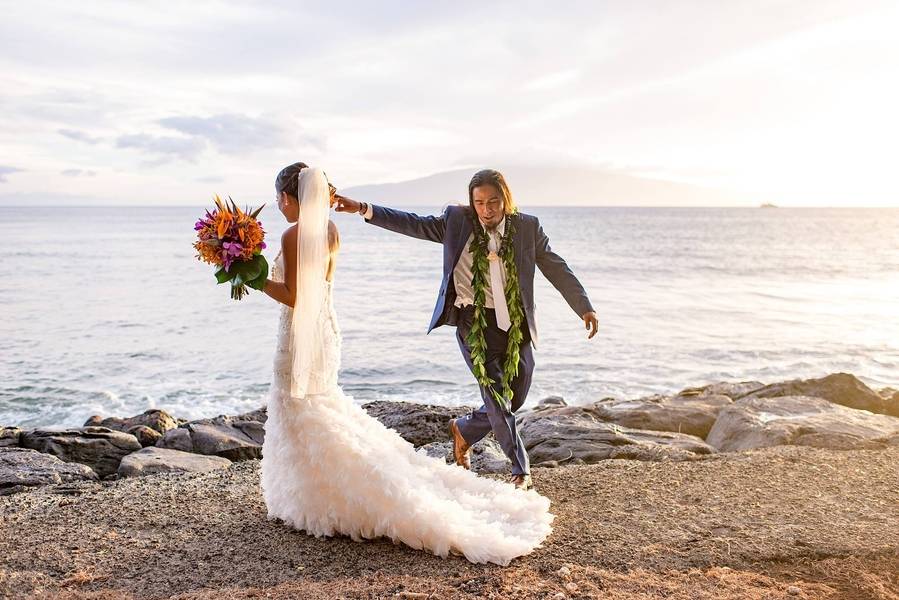 Everything about their wedding was personalized to this couple! On the head table, they had oyster shells and roses strung together and draped over the table because Peter is an avid fisherman.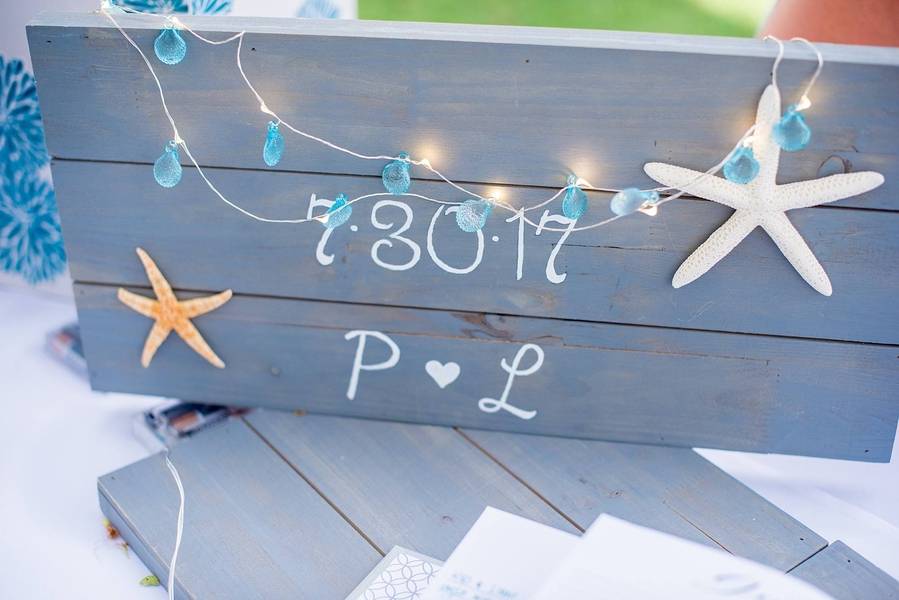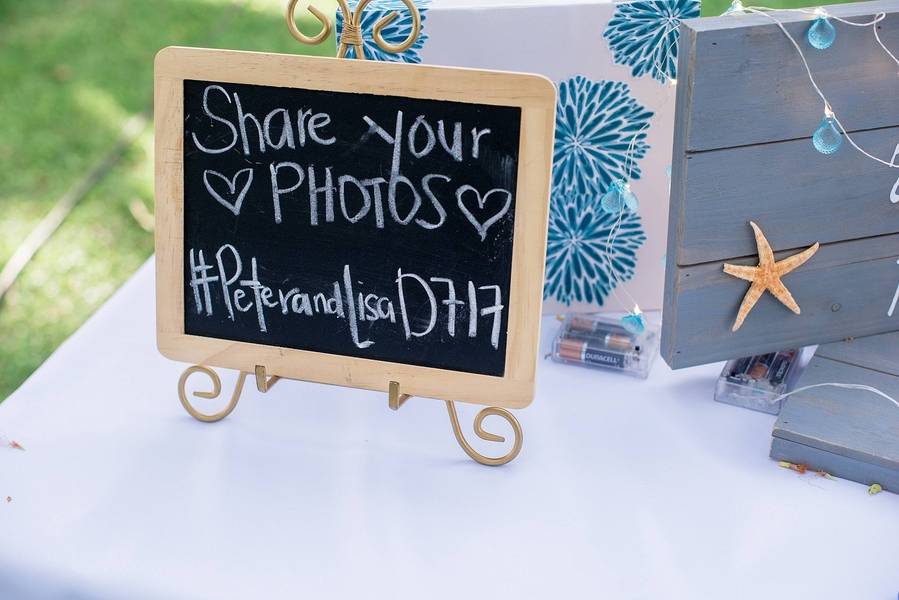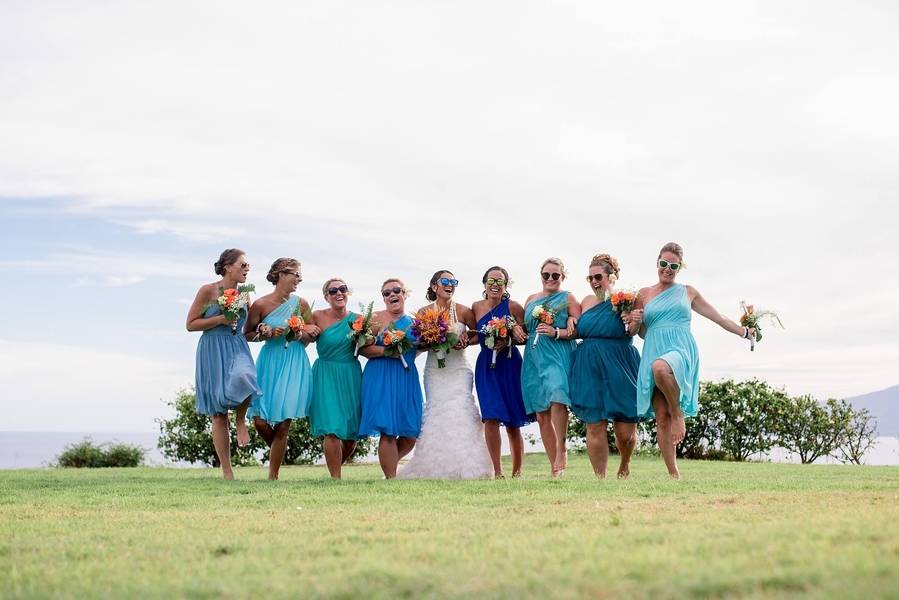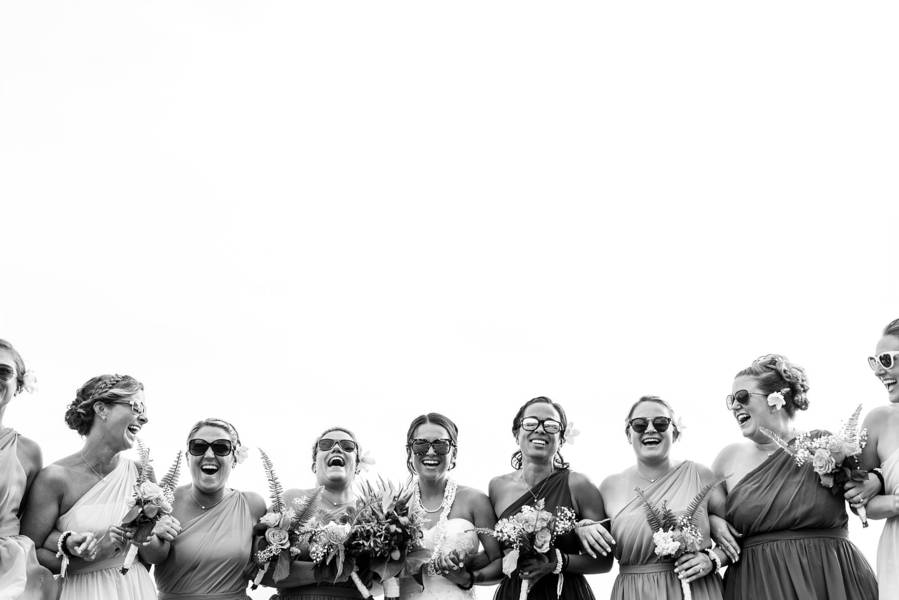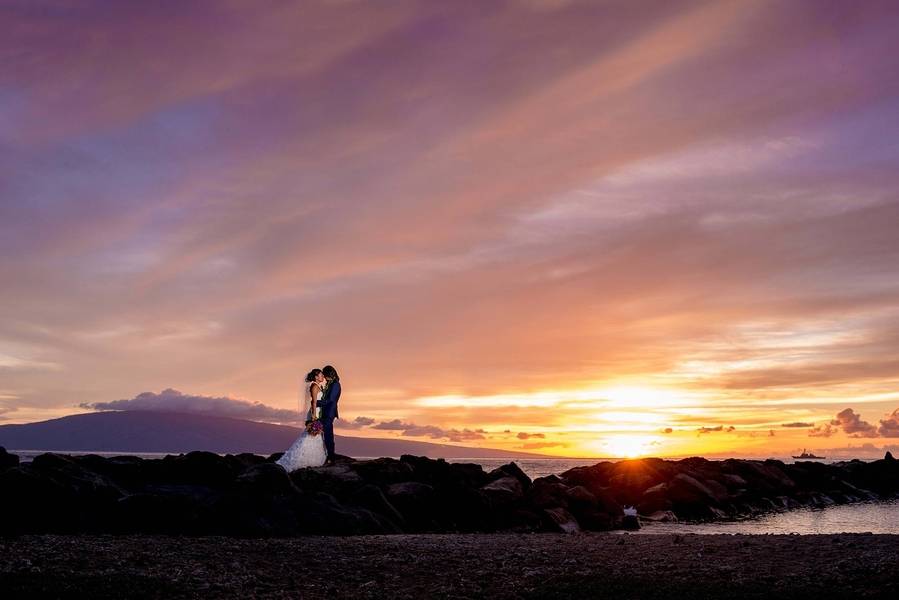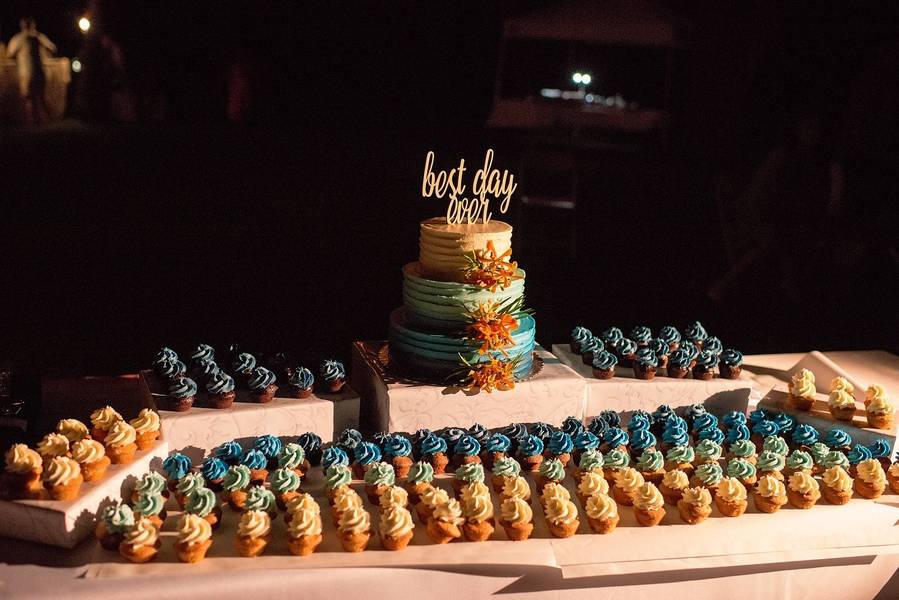 Take this Advice
Think of a special gift to give your groom either as he's getting ready or during the reception. How cool to surprise him with something meaningful in the middle of the wedding! Try to get family involved as much as you can if you're close with them. It makes it so special for everyone! ~Angela Nelson/Photographer
About the Photographer
As a photographer, I am gifted with capturing some of the most important moments of people's lives. Whether you're tying the knot, celebrating your engagement, or just wanting to play with your kids on the beach, I'm ready to capture every love-drenched moment. I work out of Maui, Hawaii. Pricing Page or Contact me here.
Vendors
Photographer: Angela Nelson Photography
Cake Designer: Maui Sugar Shop
Hair Stylist: Soleil Luna Salon
Equipment Rentals: Maui Rents
Floral Designer: Dellables Wedding Design & Florals
Other: Strike A Pose
Reception Venue: Maui Dragon Fruit Farm