Katelin ♥ Joe
Looking at their photos, Katelin and Joe are one of the most fun and sweetest couples ever! It is so much fun seeing them around Fort Clinch in Amelia Island for their engagement session. Theirs was beachy with casual and boho elements. Not to mention, they didn't hesitate to get in the water and climb on the rocks! Congratulations to the both of you on your engagement! We can't wait to see your wedding photos!
Click image to enlarge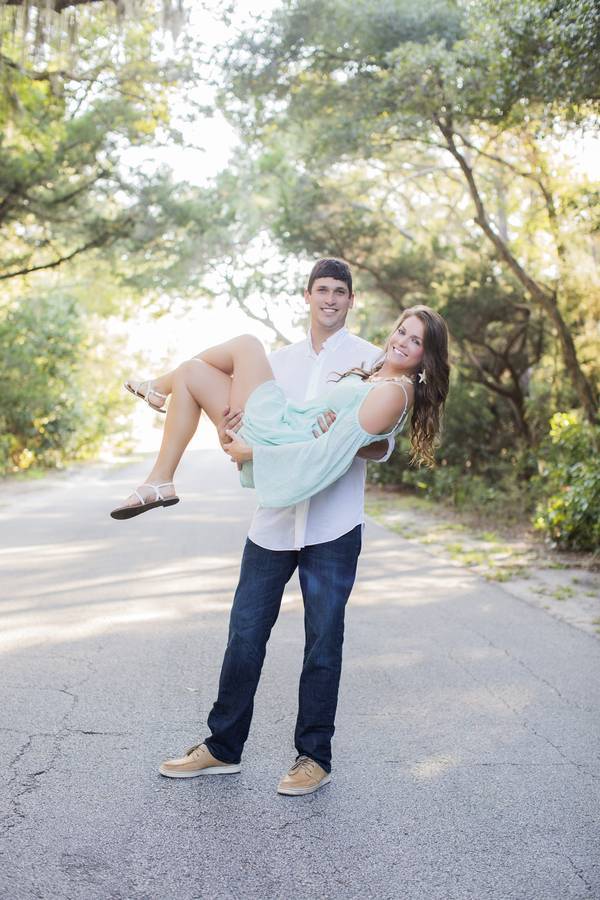 1

Like. Click to Vote
>
Extra Special Details
(From the bride to be, Katelin Swift:)
The commendation. The photographer was a special detail to us. Joseph and I had the opportunity of collaborating with Lisa Silva who is not only an amazing person inside and out, but she is a truly talented photographer. We were looking for someone whom we could trust and have open communication with; Lisa's professionalism, character and attention to detail is exquisite and for these reasons we selected her to capture our special day.
The venue. We had an opportunity to shoot at Fort Clinch which has the whitest sand on the east coast.
Surprise teepee! When we got to the beach someone who had previously been there built a Teepee out of driftwood, which we ended up incorporating in our engagement photos. We showed up and there that Teepee was with not another soul in sight – talk about feeling like you're in the right place at the right time, I knew at that moment we were exactly where we were supposed to be.
Love is at the shore.I ronically, my middle name is "Shore," so shooting at the beach and getting married on the beach was really important to me.

Tips and Tricks
Some advice that I received before starting this planning process and that I would like to share is: "When people said planning a wedding was not stressful; they were not being honest lol! There are so many highs, so many lows, and so many emotions throughout the planning process. There are going to be arguments and disagreements with your fiancé that you're having for absolutely no reason, so compromise. Just know when it comes down to that one special day, your wedding day…everything is worth it, believe me, you will see and feel exactly what I am talking about.

Money Matters
Wedding Budget: $10,000 – $20,000
VENDORS
Photographer: Lisa Siva Photography
Other Location: Fort Clinch State Park