How about something fresh and exciting to cheer up your dream engagement? We've got this beautiful showcase from Claudia Rios Photography that just might do the trick. Izzy and Brittany's outdoor themed engagement was nothing short of honest and sincere! It is indeed an appealing inspiration for anyone who wants to set their engagement during this warm and magical summer season. The private venue's styling–with the fountain, the luscious green grass, and the unsophisticated intimacy of the couple–was a definite adventure! And I'm sure you'd notice the adorable fur baby – Jackson, a wonderful addition to this already memorable photo shoot. The excitement continues as the couple known to all as "Brizzy" plan to be married December 22, 2018! So if you're in the mood for something simple and indelible, keep scrolling, and don't let me keep you!
We're All About the Details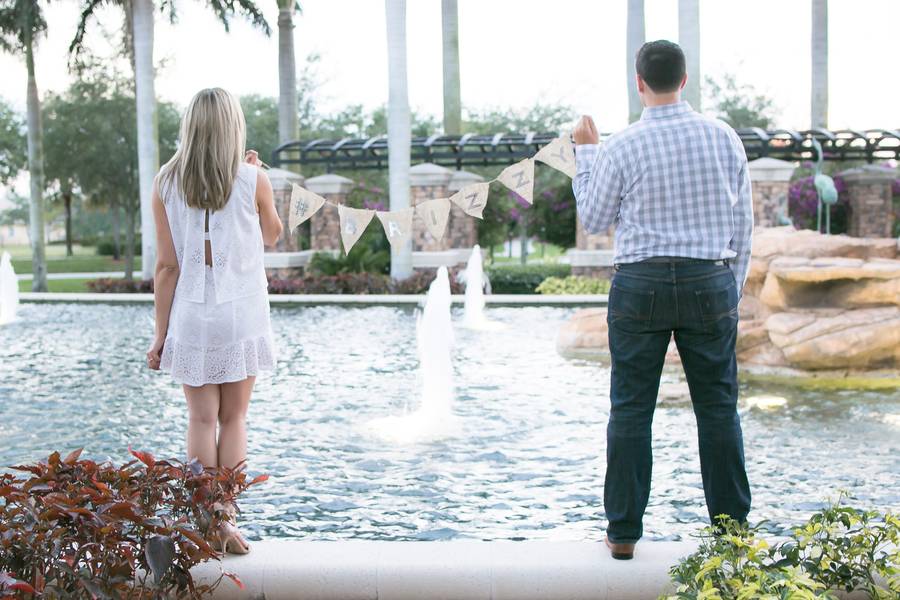 Extra Special Details
The personalities of these two individuals are like magic because they come together and make sparks. Jackson is such a beautiful addition to this couple's life and engagement shoot. This couple added balloons, a sign with their wedding date, and a banner with their hashtag.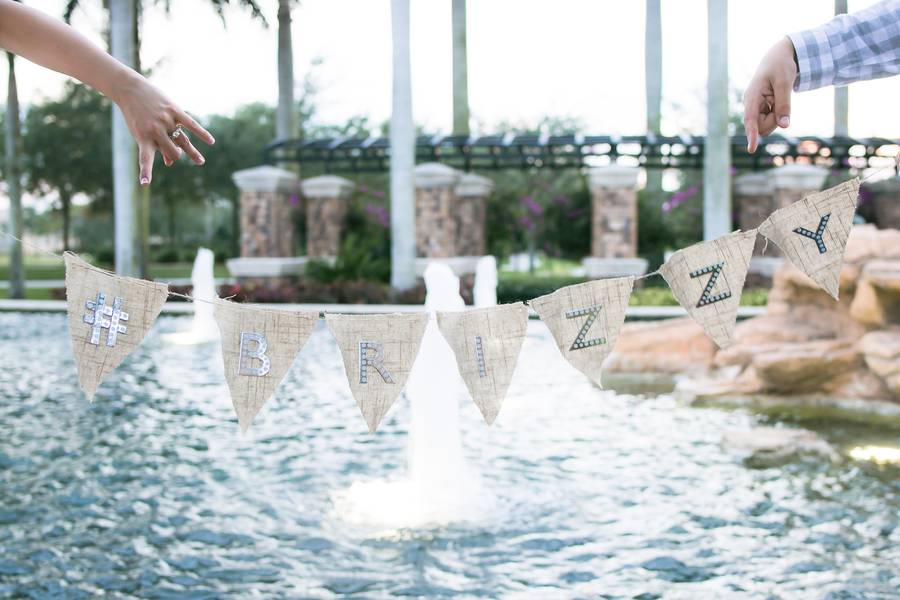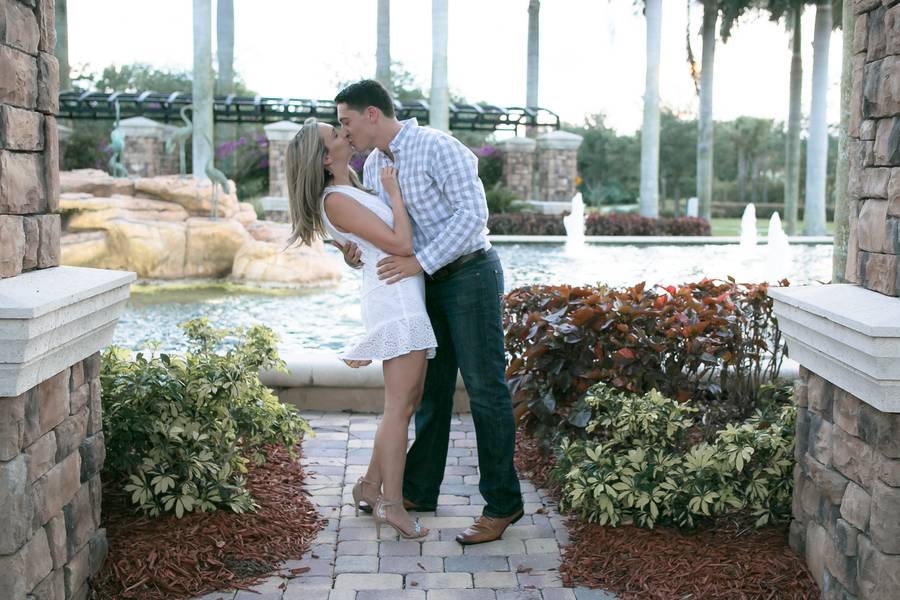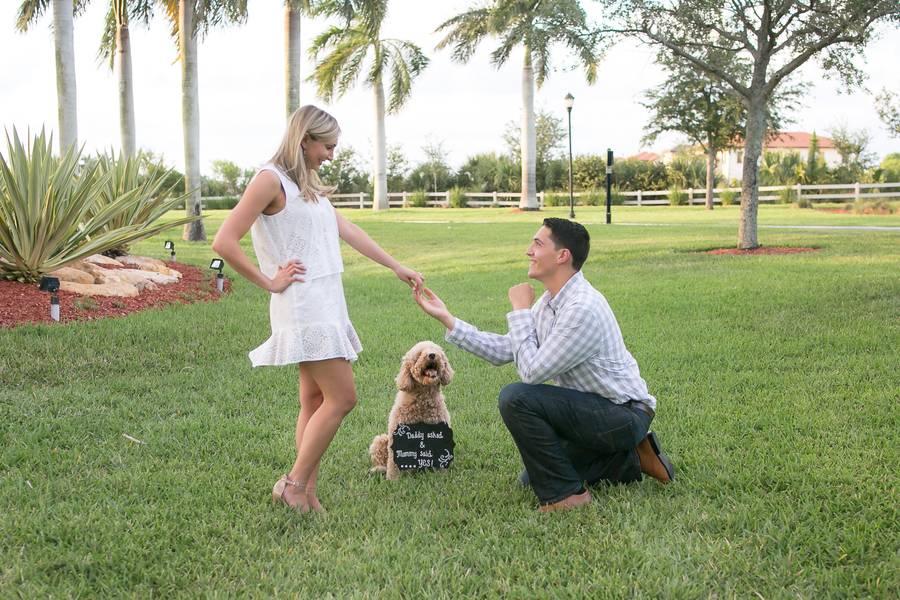 Meet Jackson
Another trend in engagement sessions today are those with their adorable pets which gives Jackson every right to be within these snaps.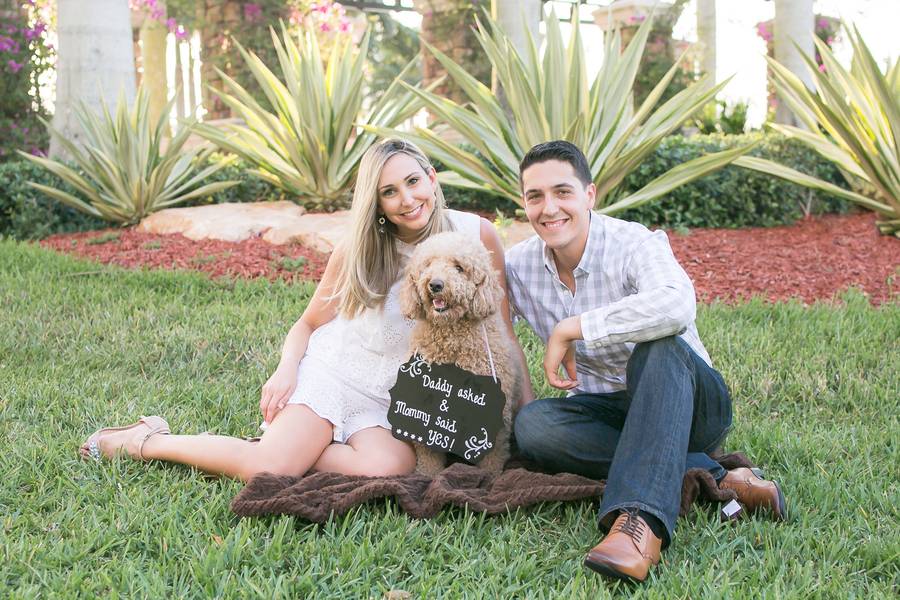 Red and Black Balloons
Another exciting highlight during this engagement session was with those red and black balloons. Really shows how joyful this moment was.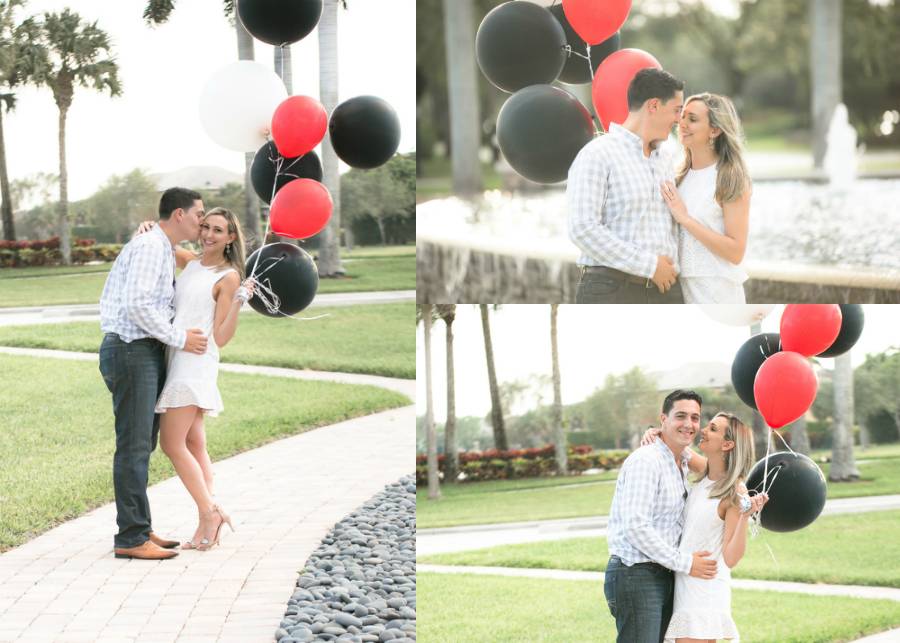 Take this Advice
Keep it simple. Plan things the way you want your wedding day to be, and not like everyone else wants. Suggestions are great but is your wedding and not theirs. Be organized and plan wisely. ~ Claudia Rios, Photographer
About the Photographer
Capturing love stories is like capturing a sunset. It's magical. A wedding day goes by very fast and before you know it, the wedding day is gone and all you have left are the memories. It is important that you hire a photographer that is in love with your day as much as you are. It is the only way you will be able to later visit the most beautiful and important moments of your day. Sunsets happen every day, yet no sunset is every alike. Weddings are all different and unique and there will never be a wedding like yours. So it's important to remember to step back and love, enjoy and LIVE your day. I am based out of South Florida, but I love to travel and photograph weddings everywhere there is love. If you like to see more of my work, please visit my virtual home at www.claudiarios.photography or call/text me at 786-512-6445.
Money Matters
$5,000 – $10,000
Vendor
Photographer:  Claudia Rios Photography