Kelsy ♥ Adam
Kelsy and Adam chose to have their dream destination wedding on the beautiful island of St. Croix in the U.S. Virgin Islands. They both love the idea of exploring the Caribbean with their toes in the sand while celebrating their special day!
How It All Began
Although Kelsy and Adam have known each other since middle school, their love didn't flourish until their senior year when Kelsy charmed Adam into being her Homecoming date. Later that year, they won Prom King and Queen and he stole her heart forever. Adam proposed on Christmas Eve when the two of them were walking around the neighborhood gazing at the Christmas lights. Right before they made it back to the house, Adam got down on one knee and proposed. Of course, Kelsy said, "yes!"
The Happily Ever After
Click image to enlarge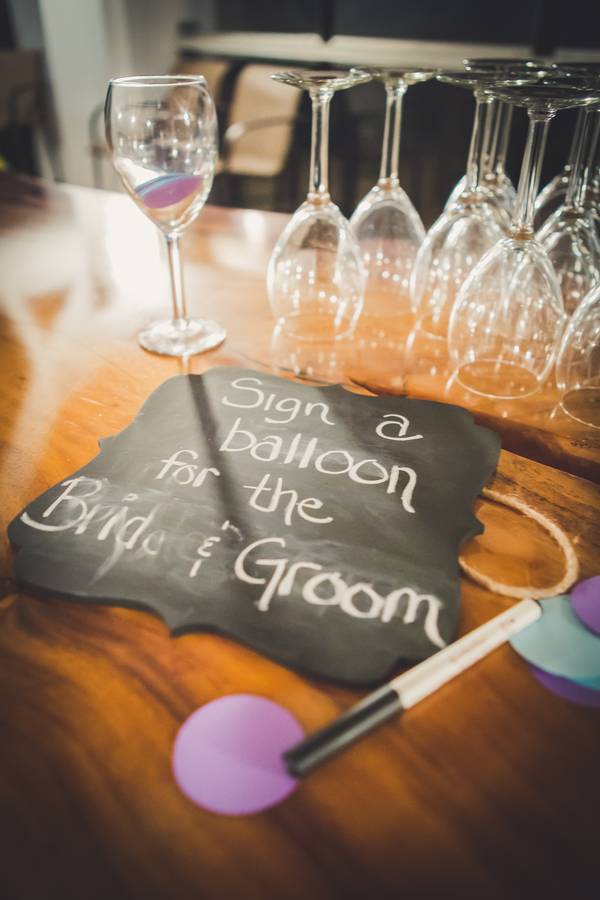 1

Like. Click to Vote
>
Extra Special Details
From the photographer:
The wedding theme. The two envisioned an intimate beach ceremony located right outside The Palms Beach at Pelican Cove Resort. Kelsy's vision was "rustic chic" in which she chose a color palette of lavender and baby blue. She also incorporated hints of burlap and gold with an island touch.
The bridal style. On the day of the wedding, the blonde bombshell looking absolutely stunning in her nude and white sequin wedding gown – which she specifically chose so she could later "trash the dress"! Adam looking just as handsome in a tan suit and blue button down. Their intimate ceremony took place with their toes in the sand, surrounded by their closest family and friends.
The decor.  Guests were greeted by personal mason jars, an array of dessert options, and a delicious sit-down dinner. The tables were adorned with burlap and lanterns adding to the "rustic chic" theme.
The reception. Following the ceremony, the reception took place at a private villa, Clairmont Overlook, located near the hotel. The rest of the evening was spent dancing the night away in front of the Caribbean Sea.
From the bride:
♥ Our "trash the dress" session with our photographer was so much fun! I would definitely suggest it to anyone who is doing a beach wedding and wants to do something with a fun flare. It was a great way to relax together as newly weds and capture how truly happy we were to be starting our journey together. To this day those are my favorite pictures from our wedding.

♥ We wanted our wedding to have an island flare without being too over the top. We were able to incorporate local foods in our menu and had Cruzan rum shooters as favors. Not to mention, I made sure that we had the most beautiful surroundings to serve as natural decor. Our ceremony was on the beach and reception at our villa which was up in the mountains and overlooked the bay. Just breathtaking!

♥ Having my brother walk me down the aisle was extra special to me as well. My father died when I was 16 and therefore wasn't able to be there so my brother was the next obvious choice.

♥ We wanted to make sure our wedding was fun and laid back. In the planning process I told our photographer I wanted to do a photo booth with props at the reception as something for our guests to do. Nicole did an amazing job setting up the booth and everyone had so much fun taking crazy pictures together. I l love that not only do I have nice pictures of our big day but I also have a ton that capture how much fun we had as well!
Tips and Tricks
♥ Start early! Make yourself a master to-do list with deadlines. I thought with a small beach wedding (18 people) it would be super easy to plan but it took a lot more work than I thought it would. I started over a year in advance and still felt like I was working on finalizing details up until the very end.

♥ Hire extra hands to help if at all possible. My wedding planner (Cindy), photographer (Nicole) and chef (Christine) made all the difference on our big day. They were able to handle all of the inevitable hiccups that came up and I was worry free knowing it was handled. This allowed us to be able to sit back and truly take in the experience with our friends and family. Best decision we made throughout the planning process.

♥ Lastly, and probably most importantly, make it your own! Don't follow tradition (unless you want to) but rather make it a day unique to you and your special someone. I threw out almost every tradition and a lot of people questioned me at first but after it was all said and done it was the most perfect day. It was true to us and our personalities. Everyone ended up saying it was one of the best weddings they have ever attended! — Kelsy Kadisak

Money Matters

$10,000 – $20,000

VENDORS
Photographer:  Nicole Canegata Photography
Caterer:Cafe Christine – Lisa Coates
Cake Designer:Dulce Cupcakery
Floral Designer:James Family Florist
Makeup Artist:Merlissa George
Hair Stylist:Romancing the Magic
DJ:Sebastian Gonzales
Event Planner: SunCelebrations Weddings
Event Venue:The Palms Beach at Pelican Cove Resort