Today, we're going to one of the most desired wedding locations in Maui, Hawaii. Haiku Mill is a photographer's dream. As you walk into their enchanted garden complete with crystal chandeliers and floral vines that hang from the ceiling, you are guaranteed to have your breath taken away! The lush greenery and hanging florals make the perfect backdrop for anyone's enchanted dream wedding. The hot pink floral bouquet compliments the venue's natural beauty that is paired with the rose gold touches, dark mahogany tables and champagne candelabras that literally makes the venue come to life! The bride wowed in a simple, yet sexy gown with her fishtail braid. Keeping with her carefree attitude and bohemian feel, she skipped a formal shoe and opted to be barefoot for most of the event. Excited for more of the details? Let these snaps by Katheryn Jeanne Photography make you a believer! Take my word for it, and keep on scrolling!
We're All About the Details!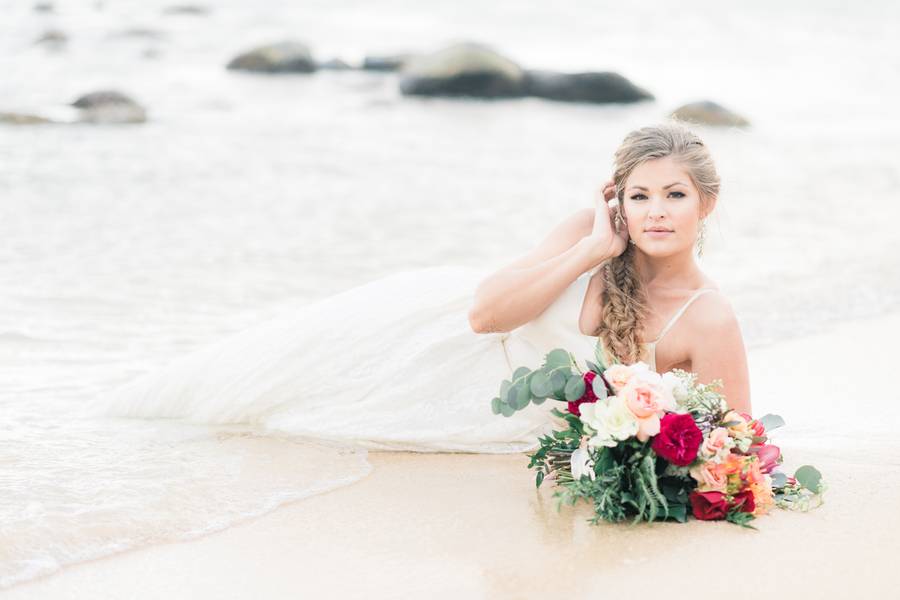 The lush florals paired with the rose gold cutlery added a touch of warmth. Haiku Mill's natural beauty is a showstopper in and of itself. With greenery literally cascading from the roof, it is an enchanted vision! Haiku Mill is the perfect location for a bride who adores lush greenery and dazzling flowers. By adding a pop of fuscia, they brought the maui greenery to life. In order to keep with the bohemian, beach feel, a fishtail braid paired perfectly with her simple, delicate gown.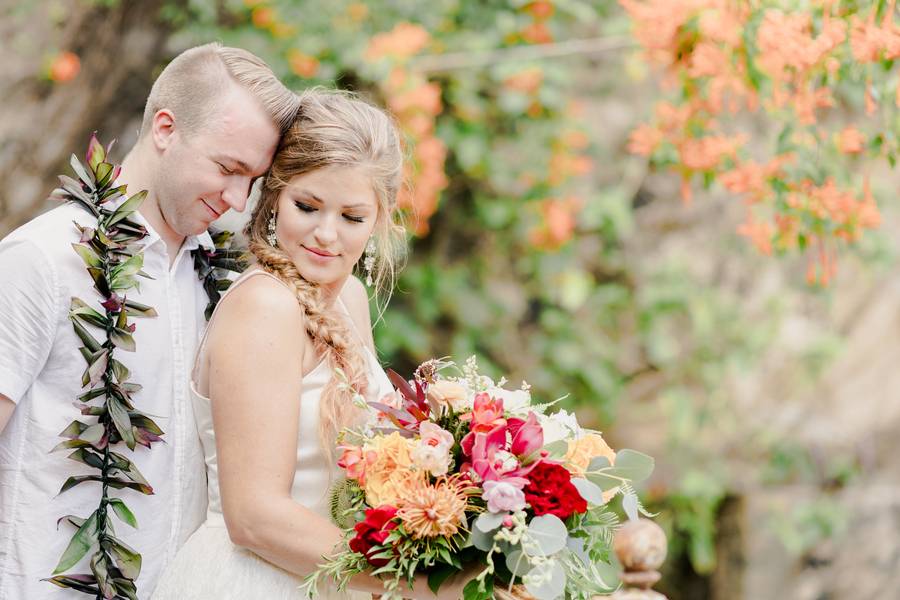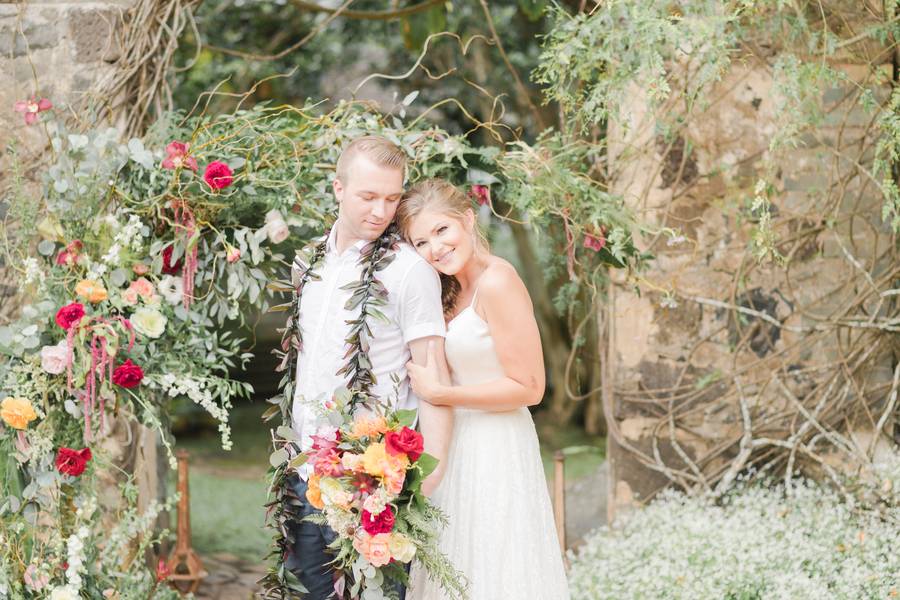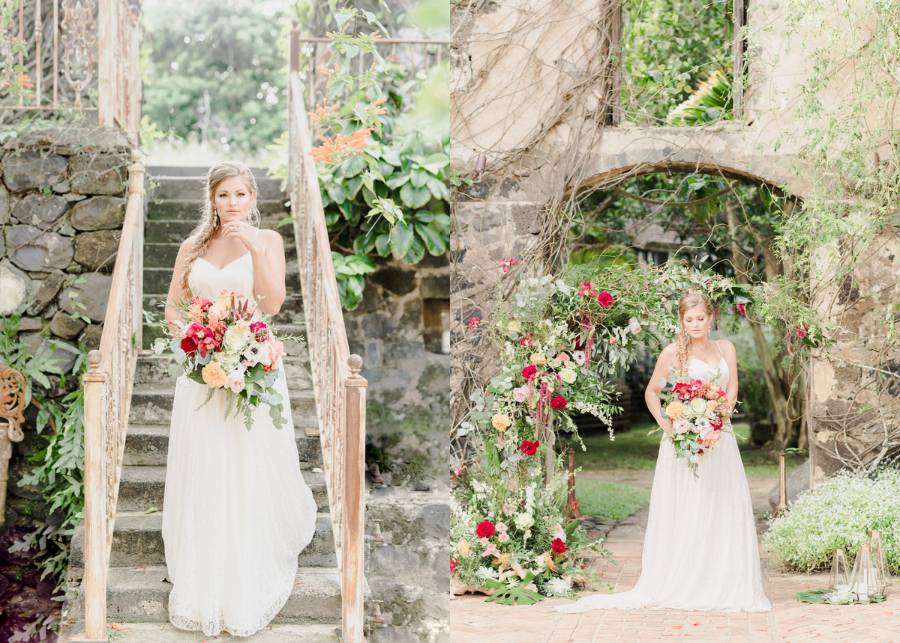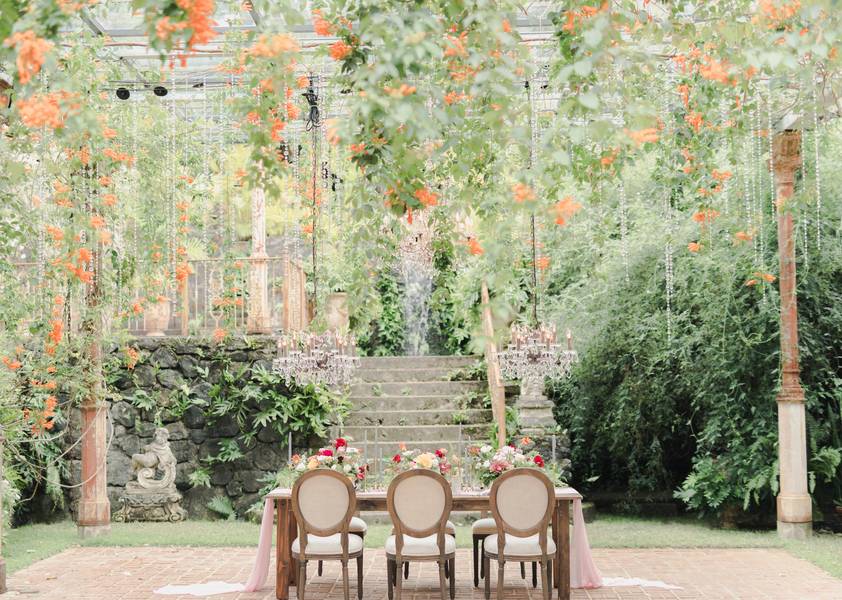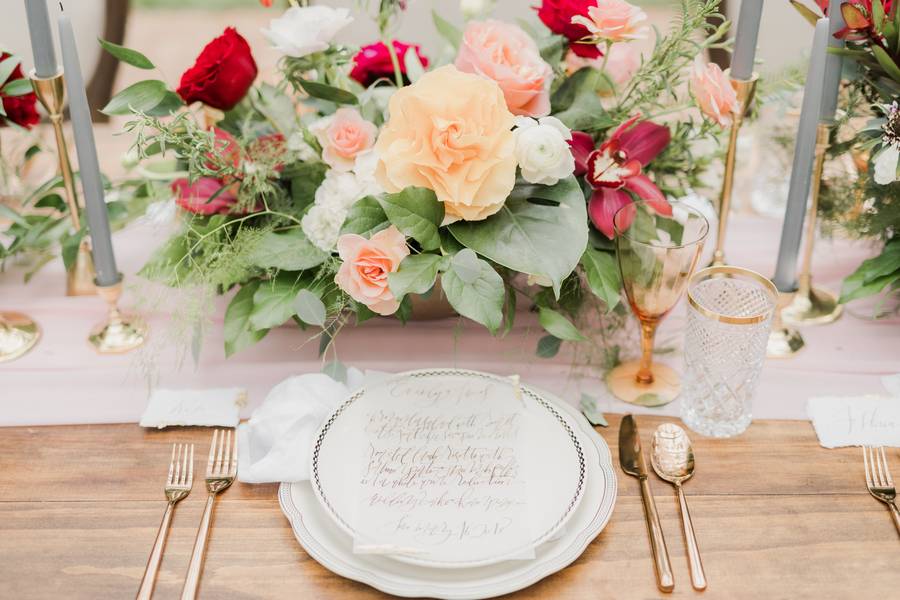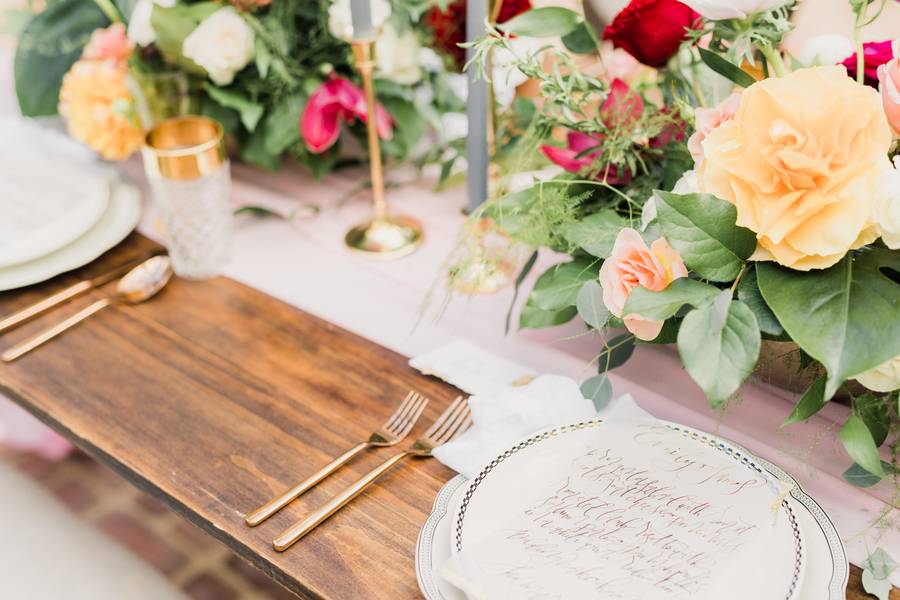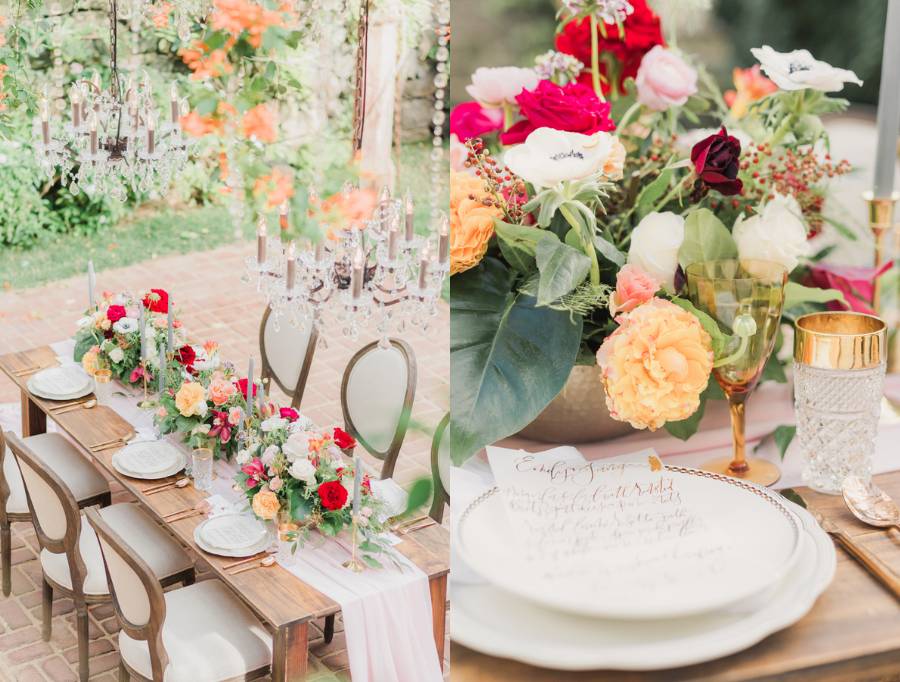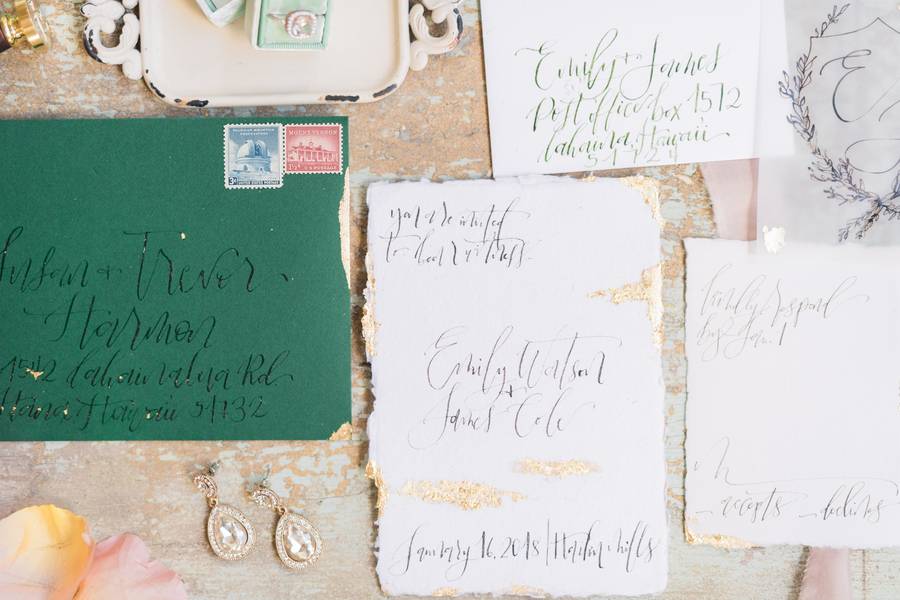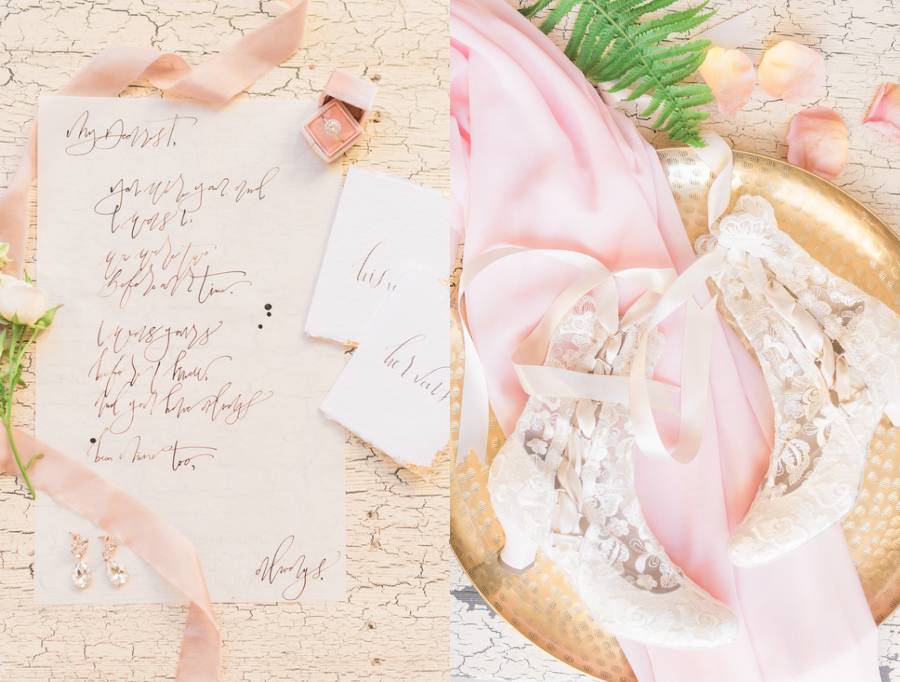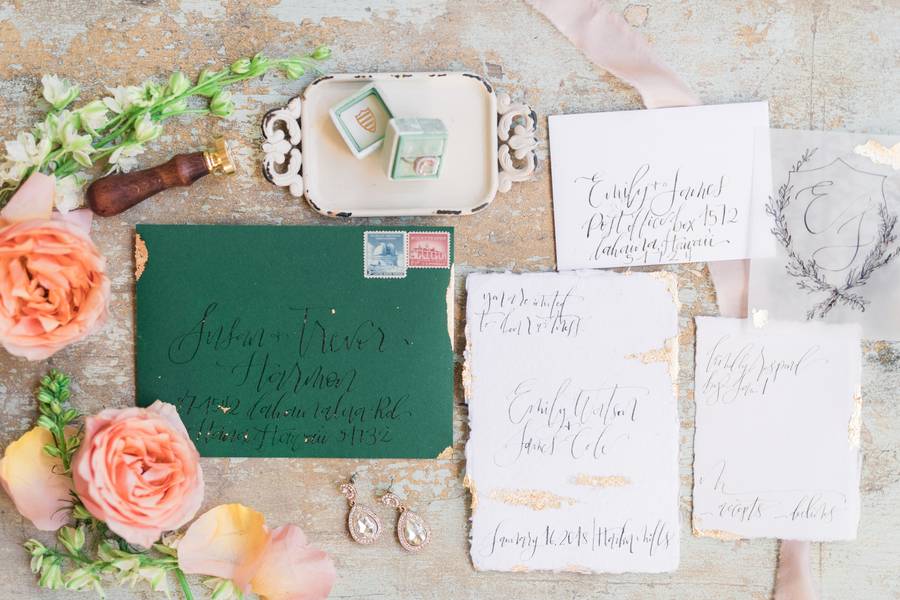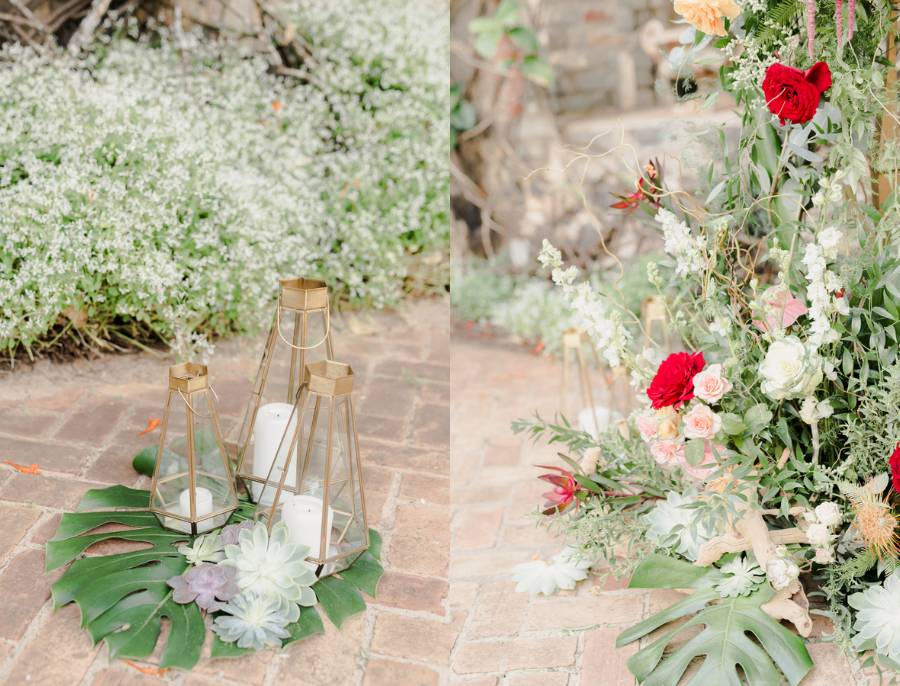 Take this Advice
When planning a beach wedding, don't be afraid to add color. A pop of color can go a long way in taking your event from pretty to outstanding! Also, consider headwear or big earrings. When paired with a simpler dress, bare feet and a beautiful bouquet, it will draw your attention to your face and help accent how radiant you look! ~Katy Clatterbaugh/Photographer
About the Photographer
I am Katy Clatterbaugh, an international wedding photographer based in Charlotte, NC. I believe that timeless images are classic and classic will never be out of style. I believe in relationships, and that your wedding photographer should be more than just "hired help". I believe in capturing the moments in between. The moments that should not be forgotten. I believe in taking images, not just for you and your husband, but for the generations to come. I believe in silver frames on fireplace mantels. I believe love does endure all things. I believe in celebrating the good times, and supporting each other in the bad. I believe a glass of red wine and a good piece of chocolate can solve all problems in the world. And lastly, I believe in your story, and understand the importance of telling it the right way. Collections with Katheryn Jeanne Photography start at $4200. If you are interested in learning more, please email Katy directly here.
Vendors
Photographer: Katheryn Jeanne Photography
Design and Decor: Rio Event Design
Apparel: House of Elliot
Cake Designer: Frosted by Pibeny
Apparel: Private Label Wedding Dresses- Christine Nokta
Calligrapher: The Simple Flourish
Beauty: Love & Beauty Maui
Floral Designer: Maui Palm Tree Floral
Reception Venue: Haiku Mill
Event Planner: Heather Benge Events