Ansley and Brandon made their engagement session chill and fun by opening a bottle of champagne before starting the shoot. They didn't have a lot of posed shots, they just walked, ran and played around while the photographer just followed them. Also, Ansley wore a cropped top and flowy skirt for that carefree look. And judging by the photos, the couples surely had A LOT of fun.
Click image to enlarge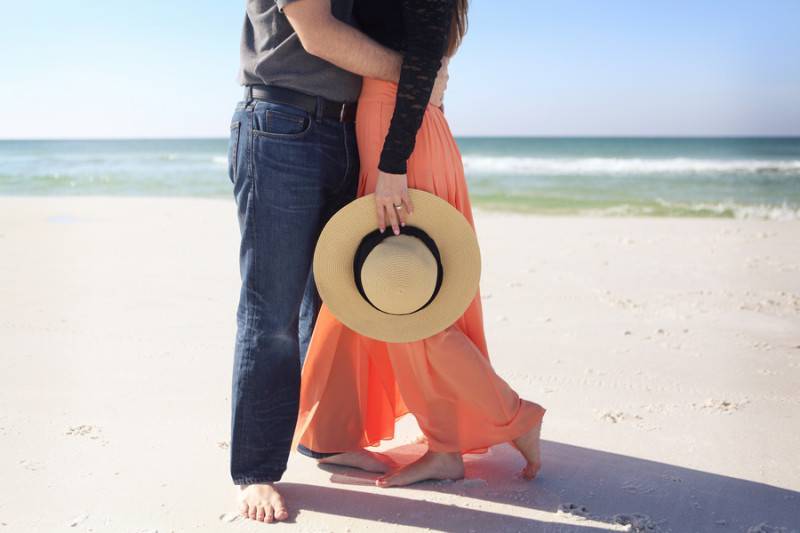 1

Like. Click to Vote
>

What did you want to portray in your engagement shoot?
We were going for something very bohemian. editorial yet something to express their love & their beach lifestyle.
Why did you choose the location?
Santa rosa beach is their home What inspired your outfits for the engagement session? beach inspired. free people.
Do the photos give a hint on what will happen on their wedding day? How so?
They will be getting married in jamaica in October 2015.
How did you tell the couple to feel at ease with all the posed shootings?
We opened the champagne early and this session was photographed with no posing at all. I just followed them around as they played on the beach with their dogs & as they enjoyed their morning on the beach.
VENDOR
Photographer: melissa g photography